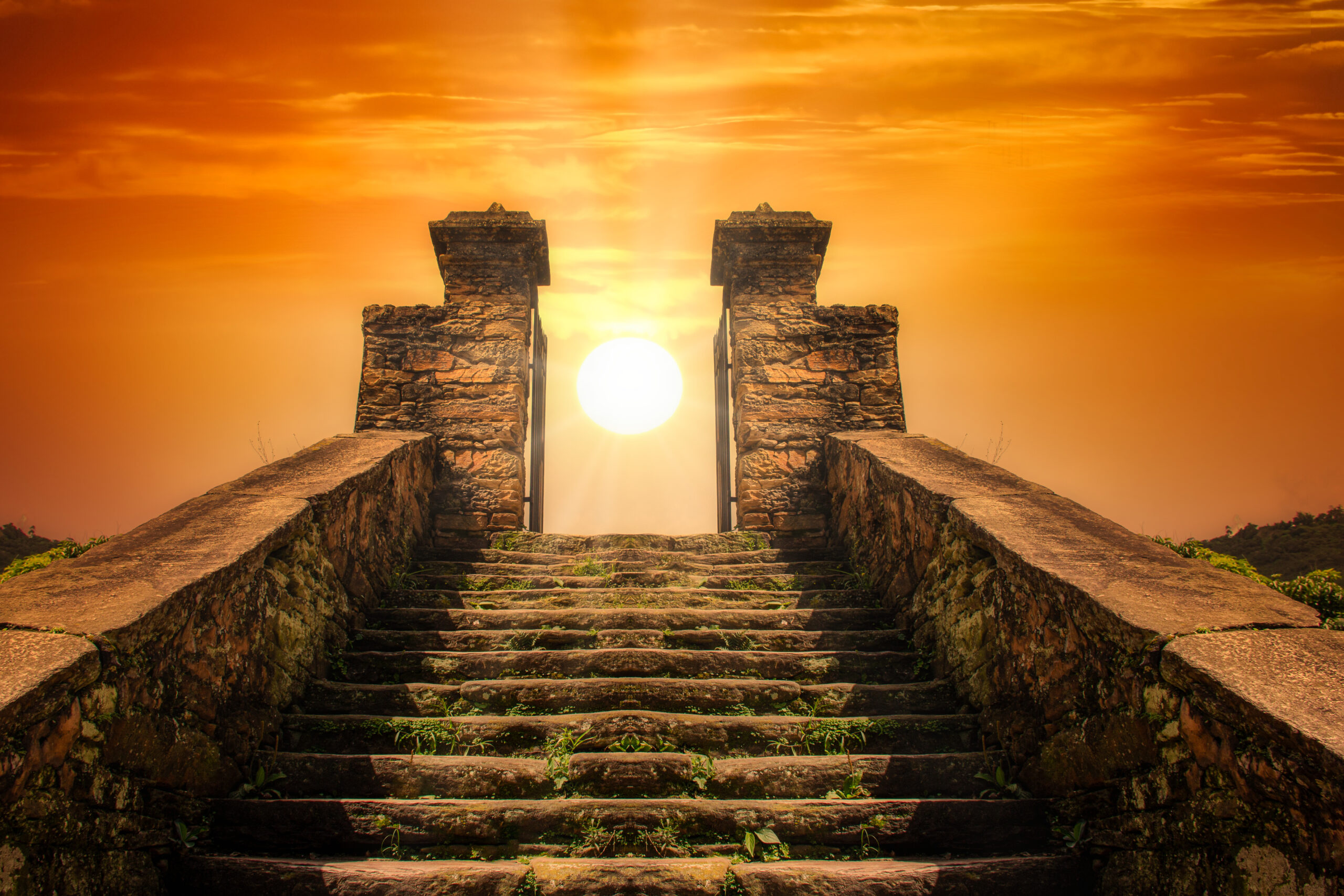 30 Aug

A Powerful Initiation | Weekly Tarot Reading | 8/29 – 9/4

Hello Tarot Friends! 

Jonathan here with your reading for the week. 

The magic of these next seven days is all about trusting yourself. 

There are going to be some big tests and challenges, but they are only showing up to make you stronger. 

You're going to come out the other side feeling clearer, more determined, and like you are really getting a sense of who you are and what you are capable of creating. 

It's exactly this kind of week that can inspire the next big move in your life. 

Let's jump right in and take a look. 
Card #1: Knight Of Wands | A Fiery Meeting
Would a burst of energy be helpful for you right now? 
The Knight of Wands represents courage and rebelliousness, and could be a sign of meeting someone spontaneous and full of energy. 
On the bright side of this card, the Knight of Wands might mean you are feeling passionate and excited about something. You could be ready to take on any challenge with all of your might!
However, the shadow side of the Knight of Wands is his inexperience and tendency to be impulsive. Even if it ends up creating more trouble than it's worth, this Knight doesn't wait around. He charges headlong into the fray. 
You might experience unexpected drama this week that could force you to act sooner than you would like. This would be the kind of situation where you have to make a decision or act defensively, against your better judgment. 
The fiery courage of the Knight of Wands is what we idolize in our heroes. However, the Knight of Wands is still in the naive stages of his heroism, and tends to take on battles he might not be ready for. 
If you find yourself feeling like you must "do or die," or that there is no direction but forward, this could be a sign it's time to pause and give yourself an opportunity to reflect. Put the car in park, and consider your options before taking any big actions you might later regret. 
While you might be more than capable of handling whatever it is that has you charging into action, a big part of the Knight of Wands growing into the King of Wands is tempering the fire of excitement and directing it towards a more sustainable burn. 
It's also possible you'll meet someone who holds the qualities of the Knight of Wands. This would be a passionate, spontaneous, "all-in" type of person. In other words, maybe an adrenaline junkie, fast car loving, free spirited type. 
This meeting could be exactly what the doctor ordered, particularly if you've been feeling stuck or stagnant. Let them spark you up and get you going again.
However, stay in touch with your own boundaries and needs, and listen to what's best for you first. The charisma of this kind of person can lead you beyond your limits, and you don't want to end up burned out. 
In fact, considering your next card, you might need to stand up in the face of this Knight of Wands type of person. Even if they end up being helpful to some degree, you will still need to own your own voice, and choose what's best for you.  
Card #2: Seven Of Wands | Standing In Your Truth
The Seven of Wands symbolizes conviction, defensiveness, and a willingness to stand up for what you believe in. 
With your first card, the Knight of Wands, it's quite possible you will find yourself suddenly in a situation that feels a little out of your depth or over your head. 
The spontaneous and sometimes reckless actions of the Knight of Wands can lead to exactly the type of situation we see in the Seven of Wands. 
In the card image, the man is wearing two different shoes and looks surprised by the wands surrounding him. He's also standing on uneven, unstable ground amongst the rocks. This tells us he may have been taken by surprise, and didn't think he would have to defend himself. 
But now, with the six wands pointed at him, he has no choice but to defend himself or else he'll be in a world of hurt. 
You might find yourself having to stick up for yourself and your ideals this week, or you might have to justify your actions to someone you'd rather avoid altogether. 
Regardless of how you've gotten yourself in this situation, you're going to need to step up to bat. This is a sink or swim situation, so if you have to fake it until you make it, find a way to stand up for yourself no matter what. 
This can also be a sign that you are starting to receive more recognition than you're used to getting. You are popping up above the rest, which is giving you positive attention, but also making you a prime target for the "haters" and the critics. 
Interestingly, in the image, you can't see who is wielding the six wands attacking the man. This could be a sign that the attacks you might feel in your life are mostly just imagined. 
In other words, you might be making things out to be worse than they are. Maybe the people you think are judging you are totally on your side, or are just as nervous about being judged as you are. 
Either way, your move is to take the higher ground. This doesn't mean you should be a push-over – as it's quite clear the man on the card is defending himself fiercely. 
However, staying with your convictions, and choosing to remain true to your principles doesn't have to come off as an attack. 
Taking the high road means you know yourself, and therefore don't need to prove yourself by getting into a fight with those around you. 
As you'll see in your next card, the more you trust your direction, and the adventure you are on, the more you will fly past the naysayers without a second thought.  
Card #3: The Chariot | Put On Your Armor
The Chariot is about using your higher will and insight to help guide your emotions in the right direction. This card represents willpower, focus, and success. It is a sign you are on the right path. 
As you may or may not know, each Major Arcana card is also connected to an astrological sign. And, interestingly enough, The Chariot is ruled by the deeply feeling sign of Cancer. 
Some of the comparisons can be seen between Cancer's symbol, the crab, and the armor that envelops the charioteer in the card image. Both have a hard shell to protect their tender insides. 
While there might be some deep feelings in the mix for you this week, what will be most helpful right now is to protect yourself and stay focused on the course in front of you. 
In other words, now is a good time to pay attention to where you want to go, and not get caught up in emotional distractions or any drama that might want to pull you in. 
Instead, keep your boundaries tight and crisp, particularly in work situations and toxic relationships. 
Once you get home, or return to a safe place, then you can open back up… unlock the plate of armor, and let yourself feel again. 
But while you're in the world, and on your adventure, don't let the small stuff distract you. You have more important things to focus on.
Particularly considering your first two cards, there could be some distracting influences coming your way. 
With the Knight of Wands, this might come in the form of someone who wants you to join in on their adventure. Or in the case of the Seven of Wands you might find yourself clashing with some "haters" who just want to see if they can pull you down. 
Either way, brush the haters off, and stay in touch with yourself. 
Let yourself sit back in your beautiful chariot, take some breaths, and keep your eyes on your destination.  
Keep Your Eye On The Prize
You might view this week as a test to see if you can keep moving forward in the face of big energy, little annoyances, and troublemakers. 
Give yourself a bit of breathing space before diving head first into anything this week. With the impulsive energies of the Knight of Wands, it could be easy to slip up and make a move in the wrong direction. 
But not to worry, even if you get yourself in some trouble, your second card is a reminder to stick to your guns. The Seven of Wands is a sign you might have to defend yourself in some way. You don't have to be vicious about it, but sticking with what you know to be true is what is being asked of you. 
Finally, don't let your emotions get the best of you this week. While it's important that you honor what you are feeling, just be wary of who you let yourself be vulnerable around. Instead, keep your eyes on the prize, and leave the tender stuff for when you are safely at home. 
This is a powerful week ahead.
And you can definitely navigate it with grace! 
Trust yourself, and you are well on your way. 
With love,
And in service,  
Jonathan Lionheart
P.S. What are the areas in your life where you could use some extra energy? What are the things that most distract you right now?  You can leave me a comment here on our blog, and let me know!   
P.P.S. If you're having a hard time moving forward in your life, or you could use some insights into what's coming up next for you, you can schedule a coaching session or private reading with me here.