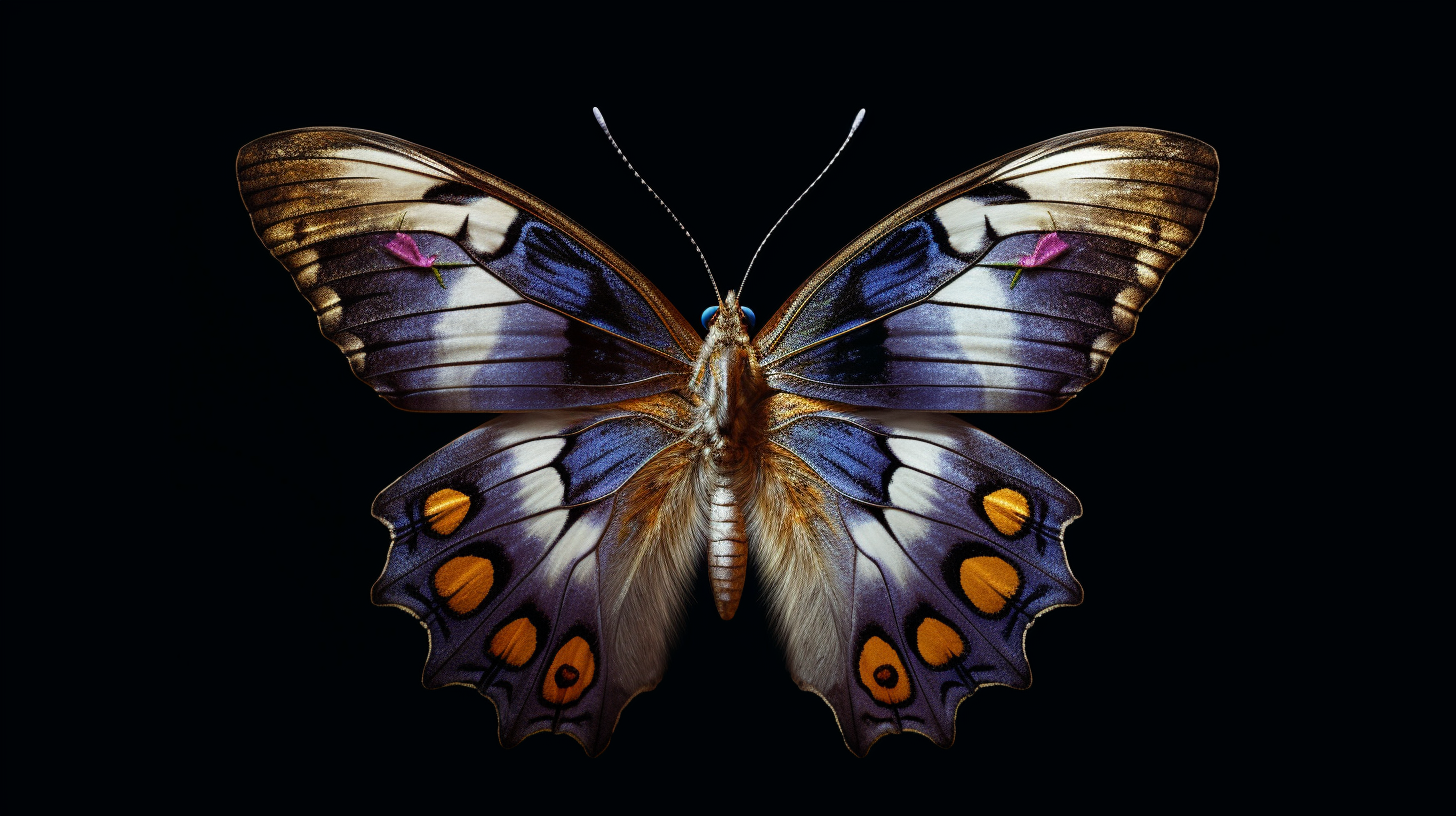 09 Sep

You've Changed | Weekly Tarot Reading | 9/10 – 9/16

Have you been hesitating to move forward with something because you're afraid the past might repeat itself?

Deco says this week could bring an opportunity to realize how much you've changed, and that your past doesn't need to dictate your future.

She's here to help you believe in yourself more deeply, so you can move forward with confidence and ease.

P.S. Do you feel stuck because you're afraid to make the wrong move? Have you been focusing on the problem more than the solution? Leave a comment and let Deco know!

Hey guys, it is Deco back for another weekly reading this time for the week of September 10th through the 16th, and I really first of all wanted to just say I really enjoyed doing a Celtic Cross for you guys last week. And just for the record, I know that you guys might've seen that we're now offering personal readings, and I really would love to do some Celtic Crosses for you guys. That's one thing that I love to do. I read them for myself. I do it for my friends all the time, so if that's something that you're interested in, you know that I'm here for you. But let's do a Celtic Cross for this week and start thinking about just what things we need to know. A Celtic Cross, I love because it looks a little bit into the past to see some of the struggles or some of the things that we had going on and then looks into the future to see our hopes and our fears and things that might be affecting us.

So let's pull some carts, see what we need to know for this week. Again, for the week of September 10th through the 16th. It's Virgo season, all about New Beginnings. You guys hear me, I'm like a broken record. I'm all about looking for those new opportunities because I think people get stuck and I'm always about forward momentum, so let's see what we need to know this week. Come on, cat. She's like, I want to see Justice. All right, so my friends, let's talk about these cards.

First of all, let's start with the Eight of Swords in reverse. It's in the challenge position and the Eight of Swords in reverse is about us moving forward, trying to move on from a negative headspace, but when it's in the challenge position, it's like this is your focus. This is definitely something that you want in your life. You want to be able to move on from negative mindsets and negative ways of looking at things.

But I think the struggle here is that it is a challenge. It's easier said than done to try to get rid of those negative mindsets, and I think with this being the challenge in the present, this is something that we are continually needing to focus on, and I think it makes sense that this would be a struggle because got Temperance in reverse in the past, which is telling me that everything just feels kind of out of whack. When I see Temperance in reverse, that's exactly what I think: out of whack. Things don't feel right, things feel off. It feels like the things around you just don't feel normal, and it's just that uneasy feeling of being just a little bit too far out of your comfort zone. I've talked about that before, but it's so important that we just look at the ways that we're challenging ourselves and remember that we shouldn't push ourselves too far because that's when we burn out.

So obviously, things are not exactly as we want them to be. We're working really hard on moving on. The good news is in the heart of the matter, we've got the Page of Wands, and the page of Wands is about new ideas, new beginnings, getting excited about something new. But I think with the Eight of Swords being in reverse and the challenge, while you're very focused on your ideas, there's these mindsets that are maybe keeping you from being able to move forward to really pursue those ideas. Because again, the Pages are about ideas and the Knights are about action. So we need to start taking those ideas and turning them into step-by-step checkpoints along the way to make sure that we're meeting those goals and actually moving forward toward making those ideas become a reality for ourselves. Right?

Now, we've also got justice in reverse in the unconscious, my friends. And this is telling me that deep down you feel like things just haven't been going your way. For whatever reason, you feel like karma is not on your side. You don't feel like you're getting the things that are due to you for the hard work that you've been doing and for the hard things that you've been doing just in general. Sometimes we put our best self out there and we just don't feel like we're getting recognized or we don't feel like we're getting the reward that we've earned for the hard work that we're doing. And I think maybe part of that is that negative headspace that you're trying to move past. But more than anything, I think this is just something that's deep down that we need to start tackling.

Maybe part of the reason you were feeling out of balance is because you just didn't feel like things were going your way. You didn't feel like you were able to get the things that you really deserved, and so of course, you just feel uneasy about it.

Now, the conscious is telling me that while you've got these ideas in place, you're not super sure that those things are going to come to fruition, that those things are going to be successful things for you. You've got these ideas, but you don't see the end goal. You don't see certainty in the future and the outcomes, and so you're struggling to maybe move forward. Again, you've got these ideas, but the mindset is holding you back. So we have to start looking a little bit further into the future, my friends, to be able to really pinpoint where we want to be so that we can start moving towards those goals.

Now, the Two of Swords is in reverse in the future, and for me that means it's all about cutting out fear. When we're moving forward, when we're moving into this chapter, we need to get rid again of that negative head space. The Swords are a challenge, guys, because it's a mental journey. It's a very exhausting one. One that requires a lot of mental fortitude and a lot of foresight and a lot of effort to keep moving forward because you keep running into these obstacles. You keep feeling like things aren't working out well, but if you don't keep moving forward, then you're just going to stay stuck. So even though this might not be the funnest chapter, the easiest chapter, it's still important to move forward without fear, and I love it too because sometimes you go through hard things and then you become numb to it. It's like, I'm going to take a risk and I don't really care what happens. Maybe that's the mindset that we need. Instead of being so worked up about the outcome, maybe we just need to move forward and trust the process.

Now, when we're looking over on the side of things, the clearance is the 10 of Wands in reverse, and the thing about the tens in the Minor Arcana is that they are the end of a journey. The Ten of Wands being in reverse would suggest to me that we're at the end of a long journey, and while you have abundance, it finally feels like that weight is lifted off your shoulders. You've been working and really been driven toward those goals that you've got, and maybe part of these new ideas is that you're starting to come to terms with the fact that your last chapter has ended, and it's time to move into this new chapter.

But I think that this is a time to really be kind to yourself and remember that you've done the hard work, you have the abundance, and now you can take a breath of fresh air. Now, here's the thing. Just because you're finally to the end of that journey doesn't mean that you can't still give yourself a hard time for the things that you've done and the wonderful things you've accomplished. You might compare yourself. You might struggle to invest in yourself because you're thinking, oh, I have to save. I have to be careful. I have to do X, Y, or Z, whatever. But the Nine of Pentacles in reverse, my friends and the environment is telling me that for whatever reason, you are not investing in yourself, right? You are not giving yourself the credit for all of the hard work that you've been doing.

And I think that it's really important that, again, you change your mindset, don't give yourself a hard time because you don't think that what you have earned or not earned does not compare to someone else's. We can't compare. We can't say that things aren't going the right way when it's our perfect journey. We're here for a reason. We're moving forward in a certain way, and I truly believe everything happens for a reason. We learn our lessons, and we keep moving forward and we become better people.

Now, The Hanged Man is in reverse in the hopes and fears, and I think this would be a fear more than a hope. The Hanged Man is, again, way outside of his comfort zone when he's in reverse, and I think that it's a struggle here to feel like you're in control, but also to feel like you can step out of your comfort zone to try to learn something new. Instead, I feel like you're afraid of stepping out of your comfort zone because you're afraid that you're just going to be out of whack like you've been in the past. There might be a little bit of past trauma following you into this next chapter as you're worried that the same thing might happen again.

Now, here's the thing, the Seven of Swords in reverse is in the outcome, and the Seven of Swords in reverse to me means be real with yourself. You've been on this journey. You have been moving forward on your own. There is something about this journey that you are pulling the blinders over your own eyes about. There's something going on where either you're not showing up enough or there's excuses being made, or maybe you're putting too much co-dependence on someone else, but there's something that's getting in your way that with opening your eyes will be so obvious to you, my friends. And I think that as long as you're real with yourself about what's been getting in your way on this journey, maybe it's your mindset, then I think it's going to be really easy to move forward, again, without fear.

So here's the thing, my friends, I think what we need to focus on this week is remembering that we need to own our own journey. Be real with ourselves about the things that went well and the things that didn't, and how we can adjust our own behavior to benefit ourselves. We are in charge of our journey. We can decide which direction to go, and as long as you're being honest with yourself about what is getting in your way, I think that you will be able to move forward.

Now, before I move on or end this, I am going to pull an Oracle just to see if there's anything else we need to know. I absolutely love this Oracle deck. So let's see. Okay. Big Picture Thinking. Big Picture Thinking says Pleiades energy. Visionary. Inspired ideas. And really what we're focusing on with this is like, what are your end goals? We were talking about how we're struggling to see what those end goals are for us, what we really want for ourselves. And so we're just not even getting started because we're not super inspired or whatever. But what we really need to be thinking about is what our bigger picture is. What legacy do we want to leave behind? Who do we want people to remember us as? And that is what needs to be our priority.

So start thinking about that. What's the bigger picture? What goals do you have for yourself that you can be planning for right now so that you can still feel like you're keeping on moving forward? And I do think that you're going to have a lot of success, my friends, but really the hardest part of all of this is being real with yourself about your own behavior. Be reflective. Write in that journal. Whatever you need to do to really get a better view of what's going on in your circumstance is going to help you to move forward and help you to make choices that will allow you to reach those goals. Okay?

So best of luck this week, and I can't wait to see you next week.