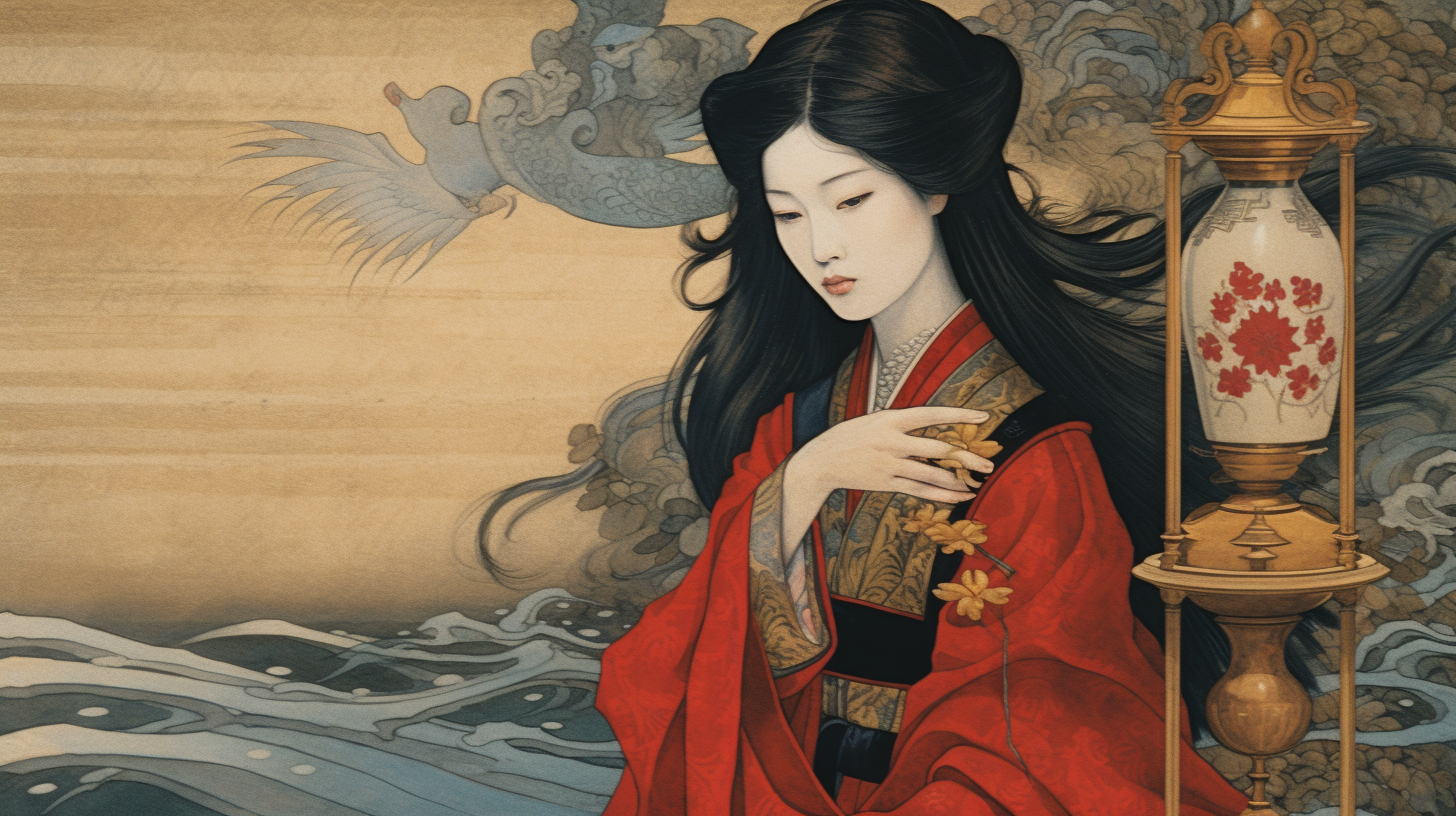 02 Sep

A Chapter Has Ended | Weekly Tarot Reading | 9/3 – 9/9

Does the thought of letting go of the past ever feel overwhelming?

Deco says this week could stir up strong emotions and even grief, but your feelings are about to give way to a powerful new opportunity — if you can let yourself embrace it.

She's here to help you look at your situation objectively, so you can move forward with confidence and joy.

P.S. Have you been hoping that someone or something from your past will come back into your life? Are you holding on too tightly? Leave a comment and let Deco know!

Hello my friends at Cosmic Updates. It is Deco, back again, this time for reading for the week of September 3rd through September 9th. And I want to do something just a little bit different today. I've been doing a lot of intuitive readings with you guys lately, where I just pull some cards and then pull more based on the questions that I've got. But I want to do a Celtic Cross this week, because I really love to see how it kind of checks in with us. It really pinpoints the things that we need to focus on, and I love Celtic Crosses. It's one of my favorite things, or ways to read, using tarot cards. And so, let's focus on just what do we need to know for the coming week.

The cool thing about Celtic Cross too is that it'll kind of take a look at the past, it'll look at what could happen in the future, what's going on in our head, in our heart, all those things. And so, let's see what we need to know for this week, September 3rd through September 9th.

Okay. Let us see. I'm going to do one last cut, and then pull from the top. Okay, my friends. So, got to lay these out first. Let's see what we need to know for this week. Okay. So, there's a lot going on, my friends. First of all, let's talk about the challenge, which is in the present part of our Celtic Cross. So the challenge here is the Eight of Cups. And the Eight of Cups would suggest that we need to leave something in the past. There's something emotional that we are tied to, that we are struggling to let go of, okay? And what we need to focus on is really emotionally grappling with the things that we've been going through, right? The Eight of Cups being in the challenge position is, we know that there's things that need to be left in the past, but we're really struggling to let them go, probably because we have an emotional attachment to them, RIGHT?

We've got those cups. Emotions are tied to them. Now, the heart of the matter, my friends, is judgment. And judgment is about not letting your heart get in the way, not letting your feelings get in the way of eliminating things from your life. Judgment is suggesting we need to leave things in the past, and we need to use our better judgment to help us differentiate between the things that are good for us and the things that are not. And so, I think this is something that we need to allow ourselves to be released from. And I do think we're at a big crossroads in our life, my friends. We've got a lot of tens here, both in the past and the future, which is telling me that there have been some endings. So maybe that's part of why we're struggling to let go of things.

We're struggling to, again, release these emotional ties that we have. And I think part of it is that there was a really specific release, right? The Ten of Swords was something being eliminated from our lives. It doesn't look like a comfy card because it's not a comfy ending, right? But it's very decisive, divisive. We're done with that thing and we're done with that chapter, right? So now, we're having to move forward and realize that that requires us to let go of some things, some predetermined or preconceived ideas of things that we needed to hold onto, that really just need to be released for our own mental health, okay?

Now, future I love, because we've got the Ten of Cups, okay? And the Ten of Cups is about an incredible support system. Yes, you've been through some endings. Yes, you've been through some tough times. Yes, you've had to really use your brain to figure out what needs to be left in the past and how to move forward. But the good news is, you're keeping your people on the way forward. You're keeping these people in your life, and they're going to be here to support you through everything, okay? Now, let's talk about the unconscious and the conscious. And when I say unconscious, I'm not talking subconscious, right?

These are things that are deep-seated understandings that you're not thinking about consistently, right? It's not that little voice in the back of your head. It's these deep-seated understandings, maybe even things tied to trauma, or things from our past that we just understand, right? And in your unconscious is the Wheel of Fortune in reverse, which is 10th in the Major Arcana. So, the Wheel of Fortune being in reverse means we're really, really focused on the downswing, right? When it's in our unconscious, that's like we're focused on the negative things in our life. We're focused on the times when things feel low. So, maybe part of that is you're focused on depression. Maybe there's some really heavy things that you're dealing with right now, and it's hard to not feel like that's just part of your life because it feels like things aren't going well, right?

You went through this big ending. You're trying to figure out what to release, and it's really hard to release things that we have emotional attachments, excuse me, emotional attachments to, because we, what's the word I'm looking for? It's hard to release those, because those emotional attachments, they feel so important, right? They're such an important part of our life. But one of the things that is the most freeing thing you can do is to release those things. And I do think that's easier said than done.

The Five of Cups is in your conscious, which means you are constantly thinking about the things that you're struggling to leave behind, and specifically struggling to accept that there have been losses, right? When we look at the Five of Cups, he's got three broken cups in front of him, but what he's failing to recognize is that he's got two intact cups right behind him that he could still be using. He's still bringing things with him. He still has wonderful abundance in his life. He's just focused on the things that are not there anymore. Now, remember, even though you're struggling a little bit right now with going through these endings and letting go of these things from the past, remember that you do have people on your side, okay?

Now, the querent, which is you, is the Page of Pentacles, and the Page of Pentacles is someone that is ready for a fresh start. This is someone who is full of ideas, full of opportunity, and recognizes those opportunities. And not just recognizes the opportunities, they recognize the potential outcome of those opportunities, right? The Page of Pentacles can see the big picture. They are able to see what those ideas could turn into, and they're excited about it, right? So, yeah, you're struggling a little bit with these emotional endings, but you also have these new beginnings that are so exciting for you, right?

With endings come new opportunities, and while they might be a little overwhelming, while you might still be tied to some things from the past, there are these incredible things to invest in. You just have to step up for yourself. No more stubbornness, no more focusing on the things that you don't have. Now, it's time to focus on the things that you still have that are attainable to you. You don't have to say no to things. You don't have to say, "Oh, no, I'm still focused on that last chapter." It's time to invest. It's time to say, "It's time to get started." It's time to take leadership of your life again, okay?

Now, let's talk about the hopes and fears and the outcome, okay? The Hopes and Fears card, I mean, it could be a hope, it could be a fear, right? And the Nine of Swords being in reverse, I would say is a hope, okay? When I see the Nine of Swords in reverse, I think hakuna matata because the Nine of Swords upright is way unnecessary worry, where you are so focused on the what ifs, on the negative things that you've been through, on the hard things and all the things that could be, that you're forgetting that there are real life things that you need to worry about. So, you're just in your head, right, when it's in reverse.

It either means one of two things, right? Either the things that you're worrying about are 100% valid, right? Or, there's nothing to worry about at all. And I think that's the hope is that you don't have anything to worry about. That life is easy. Who really wants worry in their life? I don't think anybody. I think it's one of the most negative things that we can do to ourselves. And with everything that you are so emotionally attached to right now, I think that it's valid to think, "I want to stop worrying about these things. I'm hopeful that I can move on from this chapter and be able to move into this next one with the support of my friends, with a clear mind, with a sense of assuredness that I made the right choices." Right?

Now, the Three of Swords is in reverse, which is not a bad thing. If it was upright, I'd be like, "Oh, you're hurting. Why?" But I see why you're hurting. There's things that we're struggling to release. There's things that we're having to let go of, and that's hard. That might be a grieving process for you. Maybe it's bigger than I ever anticipated at the beginning of this reading. Maybe you really did lose someone, or maybe you lost something that was so important to you. Regardless of what it was, it affected you more than I realize, right? It affected you maybe more than you realize, maybe even more than your support group realized.

But the Three of Swords being in reverse like this means you're ready to move forward, okay? This is the outcome of this spread, right? And the Three of Swords being in reverse is suggesting that while you've been through the pain and while you've been through the things that are hard, you are so capable of moving forward, and being able to move forward even if it's a little painful, because you're capable, right?Again, as long as you keep your head on straight and you start thinking about how to benefit yourself moving forward, I think you'll see how important it is that you move forward even if it doesn't feel like exactly the right time, okay?

My friends, I believe in you. I know that this is a difficult chapter. From what I'm seeing here, it looks like it's a heavy one. But again, you have so many opportunities. You just have to make the choice to move forward and to potentially accept a little bit of help. Best of luck and I'll see you next week.