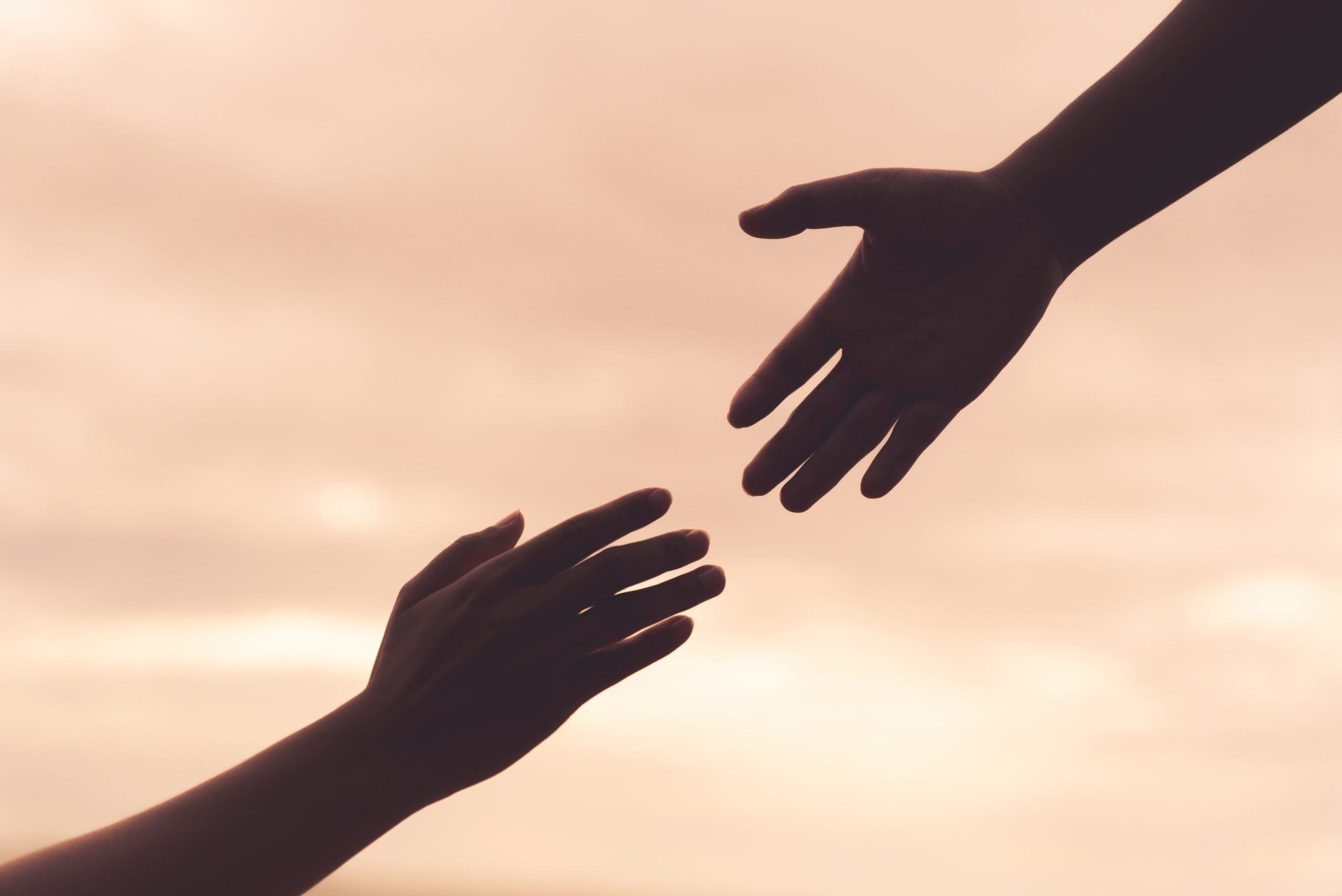 06 Jun

A Helpful Hand | Weekly Tarot Reading | 6/5 – 6/11

Hello Tarot Friends, 

This is Jonathan with your Weekly Tarot Reading. 

Change is in the air. You could be experiencing a very uncomfortable situation right now. One that feels complicated and wrought with emotional turmoil. 

You might be in a sticky situation that just doesn't seem to have an answer. Luckily, there is relief on the horizon. If you need to make a move, there are people who will support you. 

Now is a time for change and healing. 

And there are good things on the horizon… 

In fact you could begin to find answers and relief sooner than you might expect. But first, there are some choppy waters you'll need to navigate. 

Let's take a look at how you might find your way through this complicated period.
Card #1: Six Of Swords | Return To Sanity
The Six of Swords represents moving on, accepting hard lessons, and can indicate a need to escape from a bad situation. 
When the Six of Swords arrives in a reading, there is a good chance you either need to leave something behind, or you are already in the process of doing so. 
The situation you are in might be filled with confusing and uncomfortable feelings. If so, this is not a joyous transition, but one that feels bogged down with complex entanglements. 
Your situation could feel like the kind of thing you wish you could just disappear from and start fresh. 
While the Six of Swords rarely harkens an easy period in your life, at the very least, it is a sign you can move on and leave the challenges at hand in the past. 
If there is a way to move forward with your integrity intact, this is the best move. That being said, leaving something totally unresolved might not be the way to go in this situation. 
If you need some distance first, take it. But ultimately, you might have to face what's in front of you head on. If not now, at some point it will likely need resolution. 
Luckily there are some guiding principles for a Six of Swords type of situation. The Suit of Swords is all about the mental realm. So in this case, allow rational, straight forward thinking to be your guiding light. 
The woman in the card image is being ferried across a large body of water. The water represents deep and complicated emotions. She has all six of the swords in the boat with her, which means her way forward is to rely on her intelligence. 
It can be helpful to write down some pros and cons, and build a plan of action. You'll want to keep some of your logical ideas written down so you can reference it if you start to feel confused or uncertain. 
It's also important to ask for help if you need it. The ferrier in the card image could represent someone strong who can support you. They have traversed waters like this many times, and might be able to assist you on your way.
Stay open to the support of others who either know you well, or who have an outside perspective you can trust. 
Particularly if you know someone who is open-hearted and has a good dose of wisdom, as your next card suggests. You'll want to reach out to them during this complicated time.
Card #2: Queen Of Pentacles | A Sense Of Warmth
The Queen of Pentacles symbolizes comfort, sensibility, and may indicate that it's a good time to reach out to someone who has nurturing and healing qualities. 
The Queen of Pentacles is like an ideal mother. She is grounded, intelligent, and has a beaming warmth about her. 
If you know someone like this, reach out to them. They will surely take you into their heart and maybe take you into their home for a fulfilling meal. 
If you don't have someone like this in your life, don't be surprised if a sweet, wise person opens their door to you. Listen to them and be generous with your time. They might help you get the perspective and nurturance you need right now. 
On the other hand, the Queen of Pentacles could be a sign regarding what needs some attention right now in your life.
The Queen of Pentacles is deeply attuned to the rhythms of life. She is abundant, hard working, and deeply connected to self care and the harmony of her home. 
If you've been overworking, or overly focused on others' needs, then it's time to create some balance in your life.
Warm baths, a really good book, and some time in nature could be called for here. Turn off all electronics and attend to your body and soul. 
Particularly with the emotions and complicated thoughts that might be spinning as indicated by your first card, the Six of Swords, now is a good time to get grounded and nurture yourself. 
There is a rhythm to your life that you can only really access if you give yourself some space to tune into it. Everyone is different, but you'll know you're on track when you start to feel more at ease with what's going on around you. 
Any sense of rush or fear of missing out will subside into a sense of spaciousness. 
So notice what areas of your life are getting too much attention, and which areas could use some added care. 
Your next card is a clear sign you are headed for peaceful waters. So don't fret because you are headed in the right direction.
Card #3: The Star | Hope Returns
The Star is a sign of hope, renewal, and healing. This powerful card tends to arrive after a very challenging time and is a clear sign things are going to get better. 
The Star card follows the disruptive Tower card which can be a time of great change, chaos, and destruction. So when The Star arrives, it means you're not far from the calm after the storm. 
Even if things don't feel like they've settled just yet, or if you're finding yourself in a long lasting lull, the worst has passed and a new sense of peace and inspiration is on the way. 
The Star is also a reminder to have faith. It's a call to return to what is simple and true, and to put what's outside of your control in the hands of the Divine. 
Everyone has big disruptions in one form or another as part of their journey through life. So if you're experiencing one now, or have experienced one in the past, it's going to be okay. 
What may have felt like an arduous or even devastating period, will ultimately bear fruit. 
You might consider writing in your journal, recording yourself talking, or go find a tree to have a long conversation with. Or you might be ready to speak about something you've held back, even if it's just to yourself. 
The Star is a sign of greater insight, wisdom, and perspective coming your way. 
Sometimes getting humbled, while painful, can bring about a sense of renewal that may not have come otherwise. 
You might begin to feel hope returning to you in a powerful way. Unfettered by old patterns and distractions, forgotten dreams and desires could begin to flower again. 
The Star is often associated with grander visions and callings as well. 
You might ask yourself:
"What does life want from me?" 
"How can I give my greatest gift in this life?"
Reconnecting with your hope for humanity could be a pathway to a beautiful new chapter in your life. 
It could very well be that this next phase is the phase you have been waiting for, even if it's not what you imagined at the beginning. 
Take some deep breaths, set a course, and return to yourself and your deeper wisdom.
There are changes that happen whether we want them to or not. In those moments you might find yourself unsure of what to trust… 
Or even how to trust again at all. 
But even the bumpiest of roads can lead to fantastic new explorations. 
Your first card, the Six of Swords, is a sign of a transition that feels arduous and painful. It's important to remember to return to rational thinking, and seek help from those who can assist you in finding clarity. 
You might reach out to someone who has the qualities of the Queen of Pentacles. This kind of warm and nurturing person could be a powerful ally in whatever process you are going through right now. 
You might also look at where your energy is going at the moment and make some adjustments to create more balance in your life. 
When all is said and done your final card, The Star, is a powerful sign that hope and renewal is not far off. There is wisdom to be gained and creative inspiration to be had. So return to a deeper trust that you not only will make it through, but you'll be all the better for it when you do. 
Remember, you are more supported than you can even imagine. 
With love,
And in service, 
Jonathan Lionheart
P.S. What are you needing to escape from right now? What hopes or dreams can you anchor yourself to at this time? You can leave me a comment here on our blog, and let me know!   
P.P.S. If you'd like some insight into what's going to happen next you can schedule a private reading with me here. If you'd like some help getting to the deeper issues that could be holding you back, you can schedule an Embodied Alchemy session with me here.