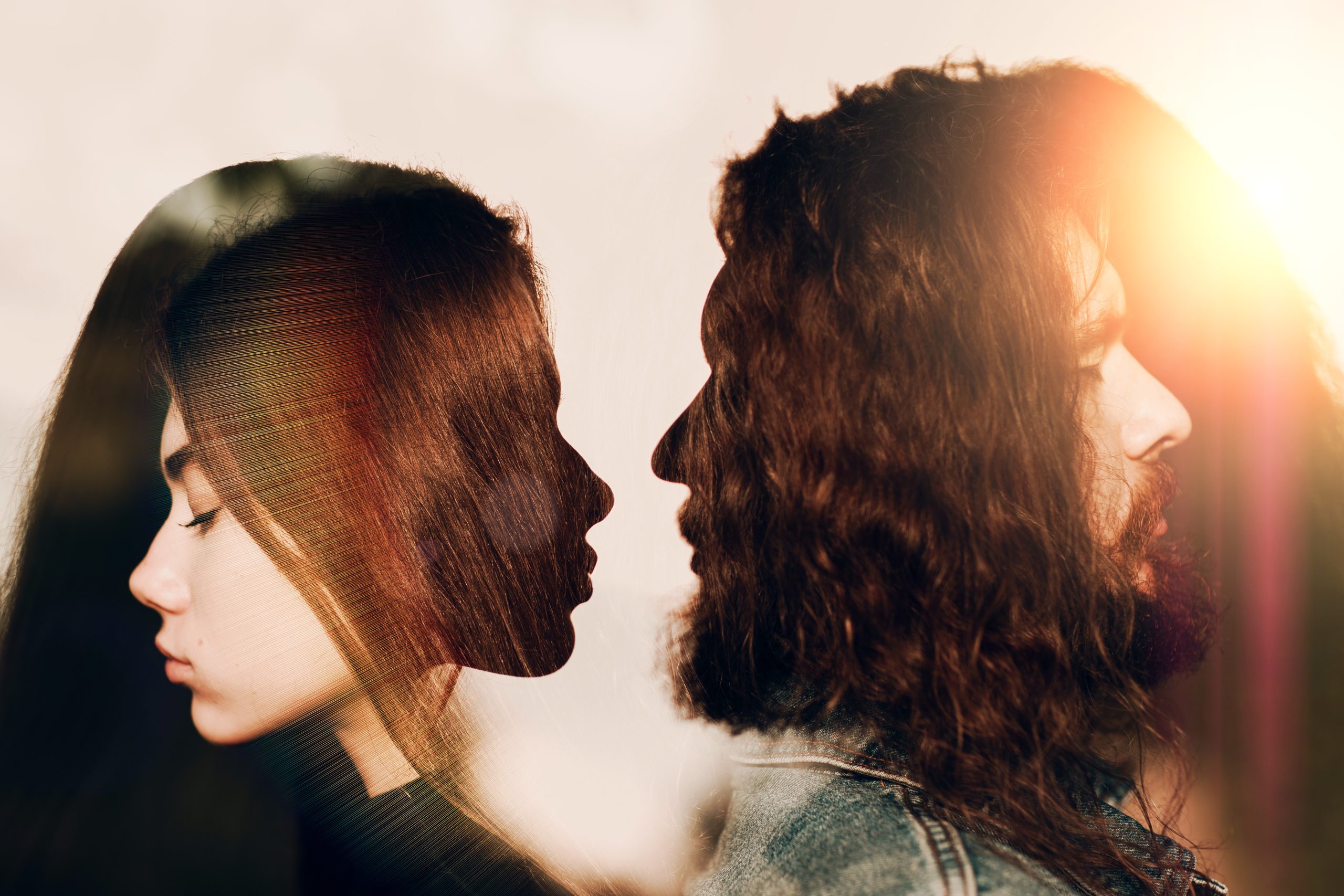 09 Sep

A Psychic Connection | Weekend Tarot Love Reading | 9/9 – 9/11

Hello Tarot Friends,

Your weekend ahead will be filled with both excitement and challenge.

There is an interesting and maybe even fateful meeting in the cards, along with deeply soulful and creative experiences to be had.

However, it might not be the easiest weekend for your love life.

Things could feel confusing, stifling, and downright out of whack at times.

You're going to want to move slowly, and let any confusion settle before you make a big decision.

Let's take a look at how you can navigate this tricky weekend ahead.
Card #1: The Emperor | Strict Boundaries
The Emperor represents stability, structure, and discipline. These attributes can create a sense of safety, security, and direction.
There might be a strong and stable individual coming into your life…
The type of person who is reliable, supportive, and well developed in their career.
This would be a person who can make you feel secure and safe. The structure they bring might help you relax and enjoy yourself in a new way.
However if they are too rigid, you could feel suffocated and controlled.
In this sense, it's possible there is someone in your life who is overly controlling and domineering.
They may want you to be or act differently than who you naturally are.
It could feel like no matter what you do, it's not quite right, or that there just isn't enough room to be yourself.
If you're in a relationship, The Emperor is a nudge to bring rational thinking, common sense, and discipline to your connection.
You are being asked to plan for your future, and remain steadfast in your plans.
It's also possible you feel trapped by your partner, or by who your partner wants you to be.
Rather than seeing you for who you really are, it could feel like they want you to fit into their desires and beliefs.
You might even feel like they only appreciate you when you are playing by their rules.
The negative side of The Emperor is not a winning dynamic, and can create a painful rift between you and a loved one.
This card can also indicate that you're being too tough on yourself.
Your next card is letting you know that you might need to go deeper into your own psyche to find the resolution you need.
Card #2: The Moon | Is It An Illusion?
The Moon card can stir up a lot of confusion, but can also be a sign of psychic connections and creativity.
You could experience a whirlwind of feelings about your love life this weekend as well as a burst of psychic energy.
The Moon symbolizes the unconscious, which drives many of our desires and emotions.
You might not understand why you feel the way you feel in the coming days, but you can find clarity by going within.
Anytime The Moon arrives in a reading, it's a good idea to slow down and not make any rash decisions.
Instead, turn to your creative side by writing, dancing, singing, or whatever expression feels best to you.
The emotions and sensations bubbling to the surface this weekend could be confusing.
It's possible you'll feel like someone is lying to you, or like the world is out to get you.
But rather than lashing out, give things time to settle so you can see what's really going on.
Something from your past may come back at this time. It could be an actual person, or memories and emotions from an old relationship.
With all the feelings swirling around you're going to want to give yourself time to find clarity before making any romantic commitments.
If you're in a relationship, you might be more psychically linked to your partner in the coming days. Everything they feel, you feel. You could be finishing each other's thoughts all weekend long.
On the flip side, things could be murky between you and your significant other. You might feel like you're not getting the full truth, or like they are hiding something from you.
It's going to be hard to tell what's real and what's only an illusion.
The Moon represents repressed feelings and desires as well. New wants and emotions might rise to the surface, adding a layer of intrigue to your relationship.
This could look like a desire to love someone else, or to explore new territories of love and intimacy.
Regardless of how it shows up for you, The Moon card can be disorienting, and often the best possible move is to find a way to creatively express some of what you are feeling.
Keep your eyes open though, because the deep unconscious realm symbolized by The Moon card could lead to a personal crisis, as indicated by your next card.
Card #3: Five Of Pentacles | Going Within For Hope
With the Five Of Pentacles as your last card this weekend, it indicates a difficult time.
It can be a sign of feeling lost, hopeless, or even alone. Luckily, there is a way forward, and the trouble is often more in your mind, then the actual situation you're facing.
And not to worry, this is only a temporary experience.
The Five of Pentacles can arrive with a feeling like there is nowhere you can turn to. All doors are closed, and there simply doesn't feel like there is any solution.
If you look at the card image however, the two people wandering the streets don't seem to notice the warm and inviting church window above them.
This is a clear reminder to open yourself to the spiritual realm, and allow it to provide a solution for you.
Feeling alone is a big part of this card. Whether you're in a relationship or not, the sense of being hung out to dry could feel very real right now.
Remember to reach out to those around you. Connect with your community or those who love and care about you this weekend. You may find you're not as lost as you might think.
If you're single, you might feel like you'll never find a romantic partner. No matter what you try to do, nothing seems to work out.
It's important to remember things can feel the darkest before dawn.
Particularly with your previous two cards, you might experience old relationship trauma or challenging dynamics from past relationships coming up to the surface.
These feelings will pass, and if you can weather the storm of uncertainty and doubt, a new day will dawn, full of possibilities.
The two people in the card image are in search of comfort and safety in the material world. But it's not showing up for them right now.
Instead of looking for the perfect match out there in the world, a darker period like this can be a sign it's time to look for peace and inspiration inside and in your own heart.
If you're in a relationship, the Five of Pentacles might be a sign you and your partner have built a wall between one another.
Nothing either of you say is getting through to the other, which could cause tension and anxiety to grow.
You might also feed a sense of lack between one another by talking about what you don't have over and over, rather than being grateful for and affirming what you do have.
Considering your first two cards, it's possible you are coming to realize your significant other has been gaslighting you, manipulating you, and making you feel crazy when you try to call them out.
If this is the case, it might be time to find support, and get clear about what you need to do in order to find your way out of this situation.
Now is the time to turn inwards. Whether you are single or in a relationship, find the spark of hope, the light deep within, and let it guide you through any confusion or uncertainty you might experience.
Rely on your community, and remember that togetherness is one of the most powerful tools we have.
So reach out for support from friends, family, or professionals if you start feeling too overwhelmed or lost.
You're reading this week is a strong warning to be careful about how you're treating yourself, and who you are spending time with. 
The Emperor can represent good structure, leadership, and organization, but on the negative side it can be a sign of smothering and even abusive kinds of control. 
This could be the case with a partner, a new love, or even with the way you are treating yourself. 
It's going to be particularly important for you to take your time and not make any impulsive decisions. Your second card, The Moon, notoriously is a sign of confusion. 
What's really going on could feel out of reach. So slow down, and let the fog clear before jumping to conclusions. 
This could be particularly challenging with the implications of your final card, the Five of Pentacles. Dipping down into a place of hopelessness could come as a result of all the confusion. 
You're going to get through this, just give yourself some time, and choose to both be kind to yourself and to reach out if you need some extra support. 
There is always a new day with new opportunities and new choices. Take it one step at a time. 
With love,
And in service, 
Jonathan Lionheart
P.S. Is there someone in your life who is suffocating or controlling you? How do you help yourself when things feel overwhelming or hopeless? You can leave me a comment here on our blog and let me know!  
P.P.S. If you want to find answers to some of the confusion that might be happening in your love life, or you'd like a look into the near future, you can schedule a private reading with me here.