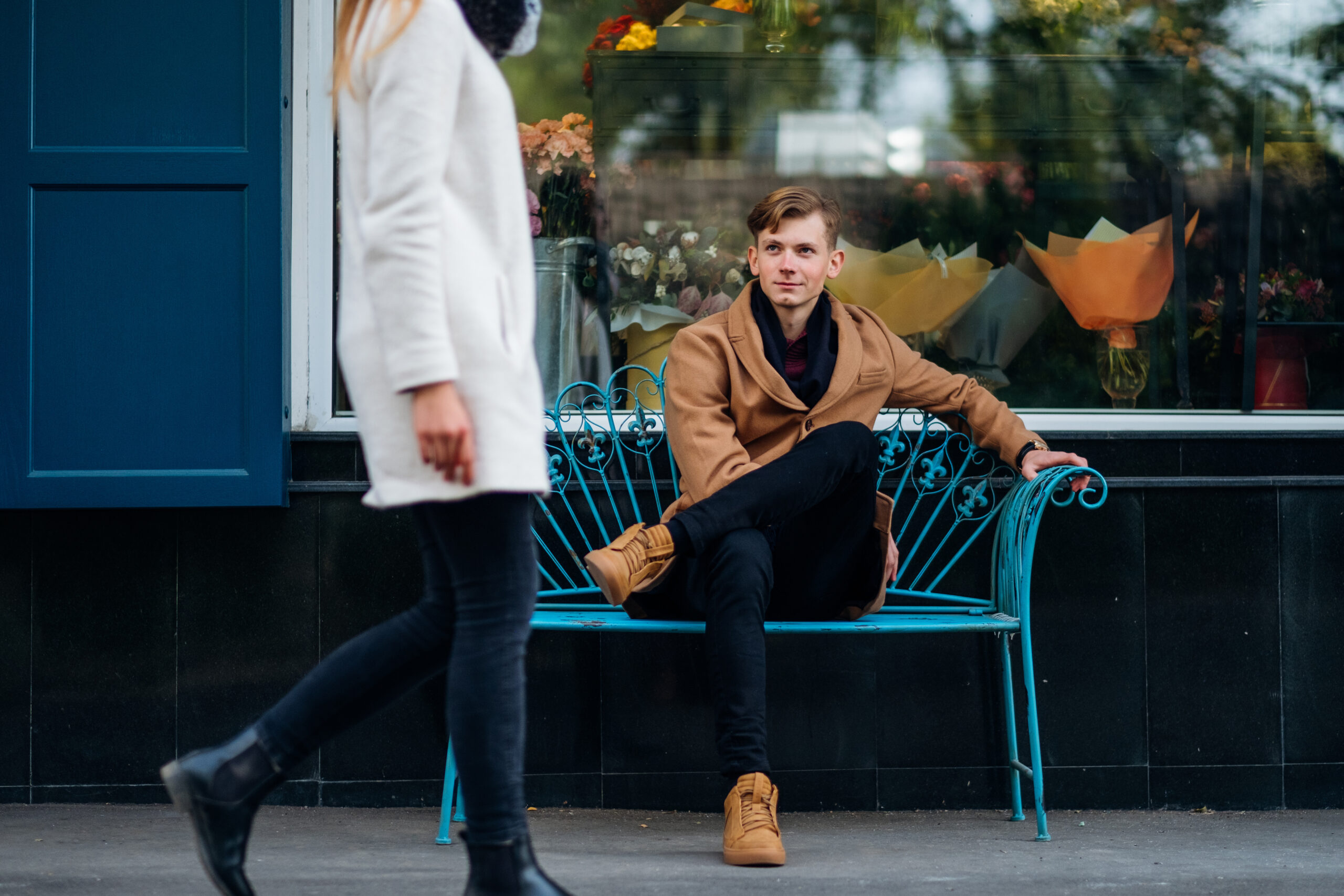 19 May

The Case Against Finding Your Twin Flame | 6 Red Flags To Look Out For

Have you ever met someone you thought was your Twin Flame, but it turned out to be a disaster?

We all dream of meeting our beloved. 

What could be more perfect than finding the love of your life? 

There are a lot of ideas out there about what true love looks like, but many of them aren't rooted in a healthy reality.  

A "Twin Flame" connection can sometimes feel like the answer to your prayers.

Suddenly it can feel like this person will take away all of your suffering.

But more often than not, what starts out feeling like destiny, can end up causing pain and confusion.

Perhaps you have found yourself feeling more lonely or needy than usual?
If so, then maybe you've started searching for your Twin Flame.
Have you listened to someone you consider a spiritual authority who has convinced you your Twin Flame exists?
Maybe you've been pursuing a relationship after doing your own research and deciding this person is 'the one'?
Has someone led you to believe in their cosmic importance to your growth?
Don't worry. You're not alone.
The Twin Flame phenomenon is deeply seductive.
So called "Twin Flame" connections usually occur at the most vulnerable times of our lives. Sometimes we project our romantic ideals onto another person, especially when experiencing our first spiritual awakening.
If you've been raised to believe in the fairytale of happily ever after, imagining another person is your destined other half can feel like a magic pill for your pain.
However, it's possible to become so enamored with the intensity of a connection that you fall blind to abusive behavior.
If you think you might be involved in a 'Twin Flame' relationship and want to gain some clarity, here are 6 red flags to look out for:
#1 | Feeling like you've known each other for lifetimes
Have you ever met someone who felt instantly familiar?
Feeling like you know someone well after a few hours of meeting can be dangerously intoxicating. You can certainly have resonance with another person, but it's important to remember there are no shortcuts to really getting to know someone. It takes time.
Familiar isn't always good. Deep familiarity can mean your wounds are being reflected. If you have any unresolved issues from childhood, you might find yourself attracted to the same qualities in a partner that match your early caregivers. It's important to take your time and make sure you're not setting yourself up to revisit toxic dynamics from the past.
Moving in right away, spending too much time together, and going into deep intimacy without taking time to get to know each other can mean you're ignoring stop signs.
Allowing breathing room at the start of any new connection creates space for the other person to show that they are trustworthy. 
This space is usually non-existent in a 'Twin Flame' connection, and you can often be sucked into another person's vortex quickly, without taking enough time to understand who they really are.
#3 | Feeling like this person 'completes' us
Thinking of a Twin Flame as your other 'half' can be problematic. Do you believe you're incomplete on your own? 
The truth is, no one can complete you. Although it seems romantic to find your "missing piece", it's important to remember no one but yourself holds the key to your fulfillment.
If you feel unworthy of love, it could be tempting to give your power away to someone else. But before you invite another person in to your heart, never forget that you are already whole.
#4 | Accepting bad behavior
A lot of believers in Twin Flames often highlight the challenging and tumultuous scenarios crop up for 'Twins'. Sadly many people think they are with the person they are destined to be with, when in fact they are dealing with an abusive situation.
Relationships will naturally bring things to the surface, but if someone is constantly triggering you, pay attention to what it is costing your wellbeing.
Try not to make excuses for actions that hurt you, or convince yourself that you deserve to endure suffering. Check in and make sure you're not mistaking excitement and intensity for bad behavior.
#5 | Believing invisible forces are keeping you apart
The Universe is powerful, but no single person or event is big enough to pull apart two people who are meant to help each other grow. If someone is supposed to be in your life, they will simply be in it. 
Attempting to work against the natural flow of the Universe only leads to one destination — complete burnout.
Take some time to check in with your intuition. Are you trusting in the flow and beauty of life, or are you trying to make it match a picture you have for how it 'should' be?
#6 | Telling yourself you're "teaching" each other
Do you feel like you're learning the same thing over and over again, but not making any progress?
If you've found yourself under the spell of being the other person's teacher or savior, it may be time to take a step back. A relationship with a true soul friend or lover will be rooted in freedom. 
Do you feel like you're continually having to 'work things out' with this person? If so, you might be stuck on a hamster wheel instead of of making real progress.
Are you ready to completely transform your beliefs about 'Twin Flames'? Ask yourself these questions:
What wounds has a "Twin Flame" connection brought up that you may have been avoiding addressing?
Do you believe relationships have to be difficult and painful to be worth it? If so, how might you change this belief?
How can you begin to get your needs met in a way that feels safe and supportive?
Are you afraid of losing people if you say "no" to them? 
Is there a balanced give and take in your relationships?
Remember, powerful, soulful unions are possible, but it's important to first recognize what they are not.
Rather than pining for the one you believe you've lost, or continuing to wrestle with a connection you know is ultimately draining you, focus on reinforcing your boundaries and expressing your needs. 
By creating a variety of supportive connections in your life that aren't merely just romantic, the Twin Flame concept will soon release its grip.
The idea of a Twin Flame can create a cycle of hope and regret.
Hope brings us into the future, and is something we all need at times.
But regret pulls us back to the past.
Balance between the two can be found in gently moving your attention to your most important relationship; the one you have with yourself. 
After all, you are the person who's always going to be around, so why not take beautiful care of yourself?
And the more you find wholeness within, the more you will see it reflected around you… in your life and relationships.
You are deeply worthy of love and fulfillment. 
Keep up the good work!
With love & courage,
Natalie Catherine
P.S. What have you learned from this type of relationship? If you have found yourself caught up in illusions, how have you managed to work through them? I'd love to hear from you in the comments below.
P.P.S. If you'd like some help in reconnecting to your personal power when it comes to your relationships, you can schedule a private reading with me here.