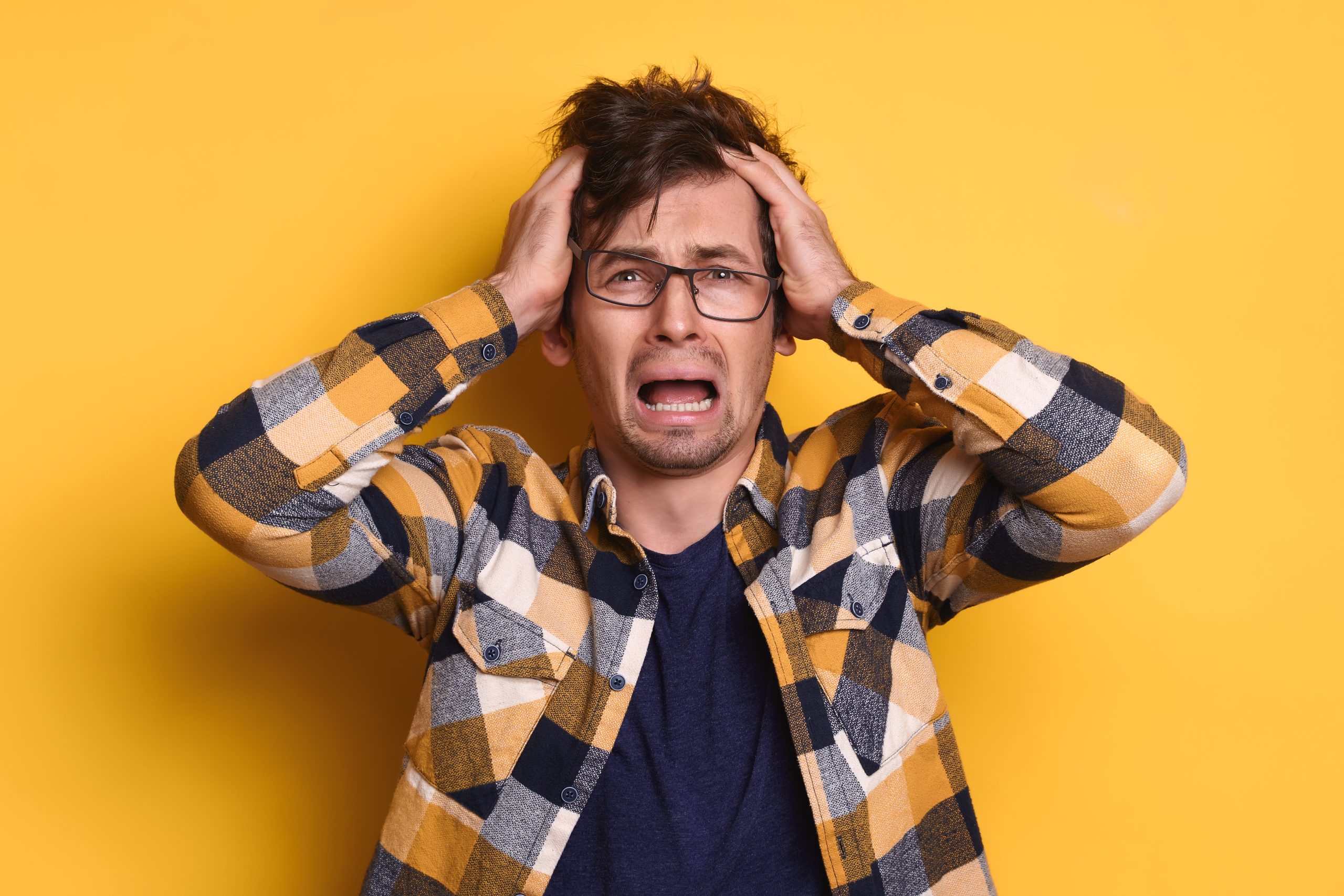 12 Dec

Don't Overreact | Weekly Tarot Reading | 12/12 – 12/18

Hello Tarot Family, 

This is Jonathan with an important and exciting reading for you this week. 

While things could start out on a darker note, and feel a little wild and uncomfortable… The general direction for your week ahead is profoundly positive. 

You might feel totally out of whack and spun up, but you won't be there for long. 

There are signs you could find the stability you need soon. And maybe more exciting, there could be a divinely timed meeting, or a lucky moment that totally blows you out of the water. 

Let's go ahead and get to it. I hope you enjoy your reading for the week ahead.
Card #1: Eight Of Swords | Whirlwind Of Worries
Have you felt anxious or overwhelmed recently? 
The Eight of Swords is the ultimate anxiety card, and symbolizes hopelessness, restriction, and powerlessness. 
You could be turning something over and over in your mind, or feel like there is absolutely no way out of a situation. 
Whether it's a financial crisis, a relationship challenge, or something completely different, you might feel like there is nothing you can do to change your circumstances.  
If you are more the type to hold stuff in, then this situation could cause you to feel depressed or paralyzed. 
If you're more expressive and project things outwards, an Eight of Swords moment could look more like anxiety, restlessness, and even anger. 
Regardless of how it shows up for you, it's likely not your idea of a good time. 
The image can give us some clues as to what may have happened, and what needs to happen next so you can find your way back to a place of security. 
In the card image, a woman is bound and blindfolded. You can see in the background the home which she has left.

She left her home thinking she could get away from her troubles. But the further she ran the bigger they became. Now, the only thing left to do is to face her troubles, and get back to her home. 
While being surrounded by eight swords is no small thing, the truth is if she's willing to look at her situation, she could easily find a way out. 
So, it's time to take off your blindfold if you've been avoiding something, and get a clear look at what's happening around you. 
More than anything else, focus on feeling safe in your body. 
Stop running, breathe, slow down, and face what's creating your fear. You don't have to tackle it all at once, in fact it's better if you take things in a little bit at a time. 
But whatever you do, running is no longer the answer that will get you through. 
Luckily, if you're willing to stare the darkness in the face, breathe and feel… Your next card is a sign things are going to stabilize in a profound way. 
Card #2: Nine Of Pentacles | Stability At Last
Would a sense of stability and ease feel good to you right now? 
The Nine of Pentacles has all of these qualities and more. The Nine of Pentacles represents independence, prosperity, and reward for your efforts. 
When the Nine of Pentacles arrives in a reading it may signal a time of abundance and self-sufficiency. 
If you've been working to develop your career, investments, or your general future, for a while, this could be a sign you are entering a time where you can begin to reap the rewards. 
Alternatively, the Nine of Pentacles can be a signal to work on your sense of self worth and stability. You might ask yourself what you want in the long run, and then find what areas you need to work on to achieve your goals. 
The woman in the image is accompanied by a snail, a falcon, and is surrounded by ripe grapes. Each of these symbolize patience and commitment. 
A falcon requires diligent training over a long period of time, and in this instance could symbolize honing your intuition until it's as sharp as the falcon's vision. 
The snail moves very slowly, but will reach its destination with time and effort. There's no rush for this small creature, and it's happy to go at its own pace.
Finally, the grapes in the vineyard require multiple seasons before they are ready to be harvested for use. They represent hard work that pays off in time.
This means you will likely begin to see success in endeavors you began a long time ago. And it's a reminder to begin planting the seeds of things you want to enjoy down the line. 
If we consider your first card, the Eight of Swords, it's possible you are feeling overwhelmed about many responsibilities or fear of instability in your life. 
The Nine of Pentacles is a reminder to take good care of yourself. Give yourself a time out, a spa day, or just put things on pause for a moment. 
And the Nine of Pentacles represents the earth element, which is an added sign to get in your body! Move, shake, dance, or whatever your particular flavor of movement is. 
Remember there is a bigger picture taking place. So even if you are feeling a bit out of sorts in this white hot moment, the long game is still on track for success. 
Which is clearly signified by your next card… 
Card #3: The Lovers | Destiny Is Calling
Are you ready to meet your destiny? 
The Lovers card symbolizes union, partnership, and powerful life changing choices. 
The Lovers card follows two of the most restrictive, discipline oriented cards in Tarot: The Emperor and the Hierophant. The Emperor is all about creating order in the material realm, which is necessary to navigate successfully through life. 
The Hierophant represents the moral and spiritual rules that allow you to learn about life with the help of a guiding hand. 
That being said, The Lovers card is the next step in the process. It is where you take what you've learned, and step into your own authentic space as a creator. 
The Lovers card is all about choice. And more specifically, following what you know to be true from the deepest core of your heart and soul. 
You could find yourself up against a choice of some kind that is asking you to listen closely to the call of destiny. 
This could be the kind of choice that really forces you to decide if you'll go with the tried and true path of others, or if you are willing to step forward into the unknown. 
The Lovers is also about love and union. The kind of passionate, life affirming, love that changes everything, from inside to outside. 
While this could show up as a person who lights an eternal fire in your heart. Yet, often it's more about coming to peace within yourself.
This kind of internal union can create moments of insight where you see something clearly about yourself or your life for the very first time. 
As an example, You might remember a career move you've always dreamed of but have somehow forgotten about. Or you could run into a friend from your past that reminds you of who you truly are. 
Of course, you could meet a romantic someone who knocks you off your feet and then lifts you to totally new heights. 
Regardless of how it shows up for you, the powerful creative energy could stream through your life like a wildfire. So don't be surprised if things look and feel very different in the not too distant future. 
Considering your first two cards, it's not terribly surprising that after a crisis state, as indicated by the Eight of Swords, there is the opposite side of the spectrum: A breakthrough. 
Similarly, the sense of stability that could be indicated by the Nine of Pentacles is often the time when a powerful new connection, or massive insight lands right in your lap. 
Just when you think you are content, the universe can drop a whole new adventure into your life. 
These wild moments, where one day you are locked into fear and uncertainty, and then next you are lit up like the stars above, often come with powerful realizations.  
So if you find yourself feeling anxious and trapped, as the Eight of Swords is showing, don't forget there is something on the other side that could really shift things around for you. 
And not to worry, the Eight of Swords could merely be a reminder to get back into balance and stability. You're not far off, and the Nine of Pentacles is a sign that you will be reaping the rewards of the things you put in motion perhaps a long time ago. 
Ultimately, this week could be about choices for you. The Lovers card is here to nudge you towards making decisions from your deepest heart, regardless of what others say, and regardless of how you've done things in the past. 
If it's not a powerful love connection that arrives, then you can count on something else acting as a lightning bolt to aim you towards an important soulful calling in your life. 
Take the week by the horns, take time for self-love, and stay tuned because the best is yet to come. 
With love,
And in service, 
Jonathan Lionheart 
P.S. What are you worried or anxious about right now? What can you do to help yourself settle back into a sense of stability? You can leave me a comment here on our blog, and let me know!  
P.P.S. If you feel like you could use some extra guidance navigating these wild times, or you want to develop your spiritual abilities to a higher level, you can schedule private reading or Embodied Alchemy session with me here. 
P.P.P.S. Stay tuned, because I have some exciting news about a weekly class I've been dying to share with you. I can't wait to bring some of my most powerful methods of healing and transformation right to the comfort of your own home 🙂