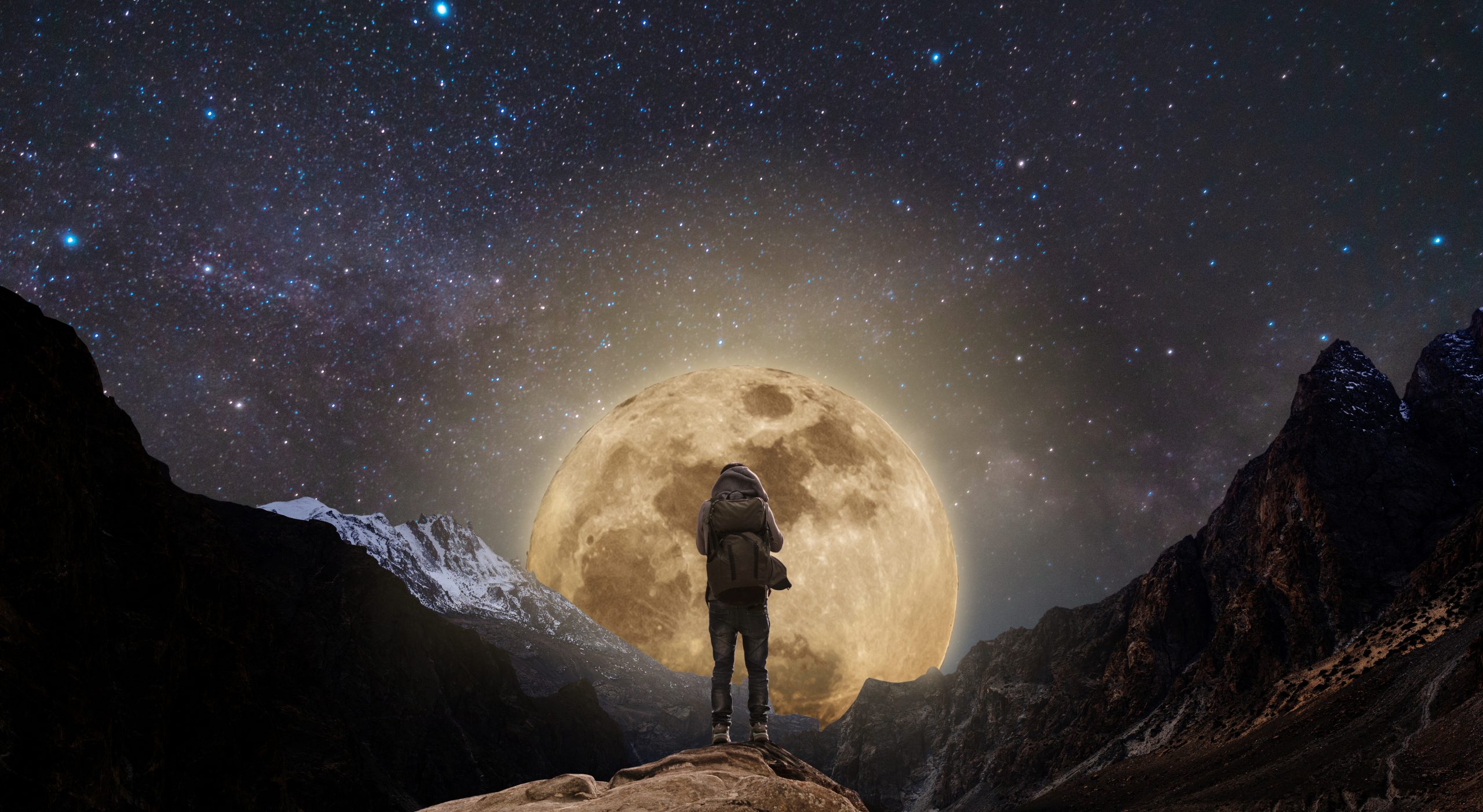 04 Apr

Don't Overthink This | Sirena Moon | Full Moon In Libra Tarot Reading

Is there uncertainty in your future right now?

The Full Moon in Libra on April 6th could be bringing anxieties to the surface, but if you can relax and trust the process, you will find the clarity you need soon.

Sirena Moon is here today with a special Full Moon in Libra tarot reading, so you can understand how it's influence will unfold in your life over the coming days. Enjoy!

P.S. Is there something that needs to change in your life, but you're not sure exactly how yet? Leave a comment below and let Sirena know!
YOUR FULL MOON IN LIBRA TAROT CARDS
Hello beautiful, wonderful people with Cosmic Updates and beyond. My name is Sirena Moon, and that's my dog, Alfie. And we're here today to give you a group tarot reading for the beautiful full moon on April 6 in Libra in the sign of gorgeous Libra.
So, Libra is all about partnerships, romance, harmony, adding beauty to the world. Libra's ruled by the planet Venus. So the energy of this Full Moon is gonna bring a lot of love and a lot of ability to more clearly communicate and to really practice patience and peace and harmony with those we love, okay.
So, with that being said, I'm just going to connect to Spirit, and as Spirit, to give us a group message for our group and for whoever happens to be watching about this full moon time in Libra. And what Spirit would have you know, have us know, for our highest good. What message do you have for us, Spirit, with this Full Moon in Libra… this beautiful Full Moon in Libra?
Wow, okay, all right. So for many of us, you might be looking out on this new phase. You're entering some kind of new chapter. You're about to begin some kind of new journey in your life.
For some of you this could be some kind of new role at work, or some kind of new opportunity that you've just recently taken. Something that has you feeling excited. You're looking out upon a new vista. You're dreaming big. You don't have all the pieces in place. You can't see too far into the future. But what you do see feels like you're stepping out boldly, and you're very excited. There's something lined up for you that feels really exciting.
And the focus… what you're focused on is… there's something to do with your own… It's like your divine feminine energy. This is connection to Spirit. This is the High Priestess. So this is something that was inspired… this is something that you've been working on or that was given. You received it, an opportunity received, or something that you're, you know, you're… it's like I just feel a sense of such magic and synchronicity.
So you're kind of looking out onto this potentiality that feels very connected to your heart and very connected to your soul. And it just feels really divinely guided, even though you can't fully see all the pieces and where this is going for some of you.
The full moon, it's like it really connects you to your spirit anyway. You can feel that energy, the fullness of the moon, you're really in touch with it. And for some of you, it's like, wow, you're receiving some kind of message. This could be, like, you know, in a dream or just a feeling, some kind of message that has you feeling like the clarity you've been seeking for a while now. You feel it in your heart.
Wow, yeah. In this the next card… so this is the card of having mental clarity. Now this is the position of it is sort of in the challenged position. Okay, so, okay, what I'm getting is that for some of you, you may have recently gotten inspired guidance, okay.
And for some of you, you can't figure out with this Ace of Swords and the position it's in, you cannot figure out how the logistics of it are gonna work. It's like, how does that make any sense? But you have to trust the mystery. You have to trust all the unknown factors, okay.
There's a lot of unknown factors here. But you have to trust that you're going to be led step-by-step. You're not going to be abandoned by life or by Spirit, and that if something just felt right in your heart to say yes to it, even if it doesn't make a lot of logical sense…
For some of you, you might have ended a situation because it just felt like the right time to leave. Even though you're really worried, you don't have all the pieces in place… doesn't make a lot of logical sense for some of you.
It could just be a change you've decided to make, and you might have some worry about it because it just seems irrational, maybe to, other to yourself. But trust that. If you've been given that experience, trust that you're really supported, especially around this full moon time to really make that shift and make that change and just line up with it inside, okay.
It's going to work out, all right.
And so this is the Nine of Swords. It's kind of a lot of anxiety and a lot of worry, okay, so you really want to just, you really want to address this worry, the placement of this card is to actually focus.
Actually, what's the word… I think I'm getting? Let me see. Spirit, can you give me more? What do you mean by focus on all the things that make us? Can you tell me more about what you would have me know about this card?
Okay, okay, okay. Well, so this is the card of healing, okay. It's Temperance. This is the card of balance, the card of gentleness and of healing. Okay, wow, yeah.
So, yeah, some of what you've received, the information that you feel in your heart, that you have to make this decision, you have to move forward and in some way, take this action step. I'm really… trust your heart here, even though it doesn't make a whole lot of logical sense.
You feel it in your heart, you feel in your soul, it's bringing up a lot of anxiety, okay, a lot of anxiety because you just don't have the full picture. And Spirit is saying it's time to take a timeout, take a timeout, to really look at all those thoughts that are causing you anxiety. And to honestly, for some of you, just ask your angels… literally get the angel in this picture to take this from your heart, take this from your shoulders.
And I'm, like, getting emotional. And I think the full moon, it brings our emotions to a head. But for some of you, this has been really challenging. I'm really feeling in my heart. And to just allow your spirit guides, allow any, you know, maybe the healing person in your life, or just your angels, just call them in to say, "You know what, I need a timeout, and I need to allow myself to maybe just have a good cry to be really gentle with myself."
For some of you, it's as simple as just take a day off and take a bath, you know, just to treat yourself with gentle loving kindness, to really surrender your troubles to Spirit. And you don't have to deal with this alone, you're not alone in this, and that you don't have to allow so much worry to overtake you.
So this is about really allowing those thoughts that get pushed to the back of our head… to really look at them. Some of you, it might be as simple as just journaling it out, journaling all the worried thoughts you have out about this really exciting new start that you're making in some way, because this is actually really good.
This change that's happening for you, you don't have to worry. It might be inducing a lot of anxiety changes…. Never, you know, it's never easy, right? It's scary changes. So scary. You know, we all like comfort, but this card is saying actually with the change, if it's scaring you, if it's bringing up a lot of anxiety, just comfort yourself, darling, comfort yourself. You don't have to jump into anything… it's not going to be too much to handle, things will flow in a really nice way, okay.
So just allow yourself some beautiful timeout and some beautiful healing to deal with any anxiety that the situation is bringing you.
And then the outcome of this situation is the Knight of Pentacles. That's amazing, wow. So this is, like, the full manifestation of some idea you've been working on.
So there's security here for you. There's a lot, so if some of you are making a change that leads to foundation, that feels really really good, okay, really good.
For some of you, this change you're making could actually lead to a lot of money coming your way… feelings of security, prosperity, just really having those foundational pieces of your life together in a way that alleviates all the things that it… because you you feel like it's almost, like, sometimes you need change to have consistency. Like, sometimes you got to kick things up. You got to follow your heart, you got to make, you know, you got to leave a partnership or make a big change. But then you end up feeling like, "Oh wow, like, this is the change I needed. Now I can really settle in here," you know.
For some of you, you might be meeting someone who's incredibly stable, a stable presence in your life, and really makes you secure and really safe, okay.
So, but, yeah, this is about feeling really safe and really prosperous and just that you're experiencing abundance and safety and security and well being.
It's a great, great reading. This is a great card. So I hope that helps some of you… and, yeah, it's a beautiful full moon. So, yeah, I'm really… follow your heart and try and not let your thinking get in the way of this beautiful High Priestess energy that's so connected to the moon and so connected to the power of this beautiful, beautiful, peaceful, loving Libra moon that just wants to be a catalyst in some way for some kind of very positive change. It's going to lead to abundance and feelings of security in the world.
Okay, so I wish you great, wonderful healing through this to take a timeout. Be gentle and soft with yourself. It's all leading to a lovely, lovely place for you. Alright, until we meet again, I'm sending you all my love and the biggest most bountiful full moon wishes to you.