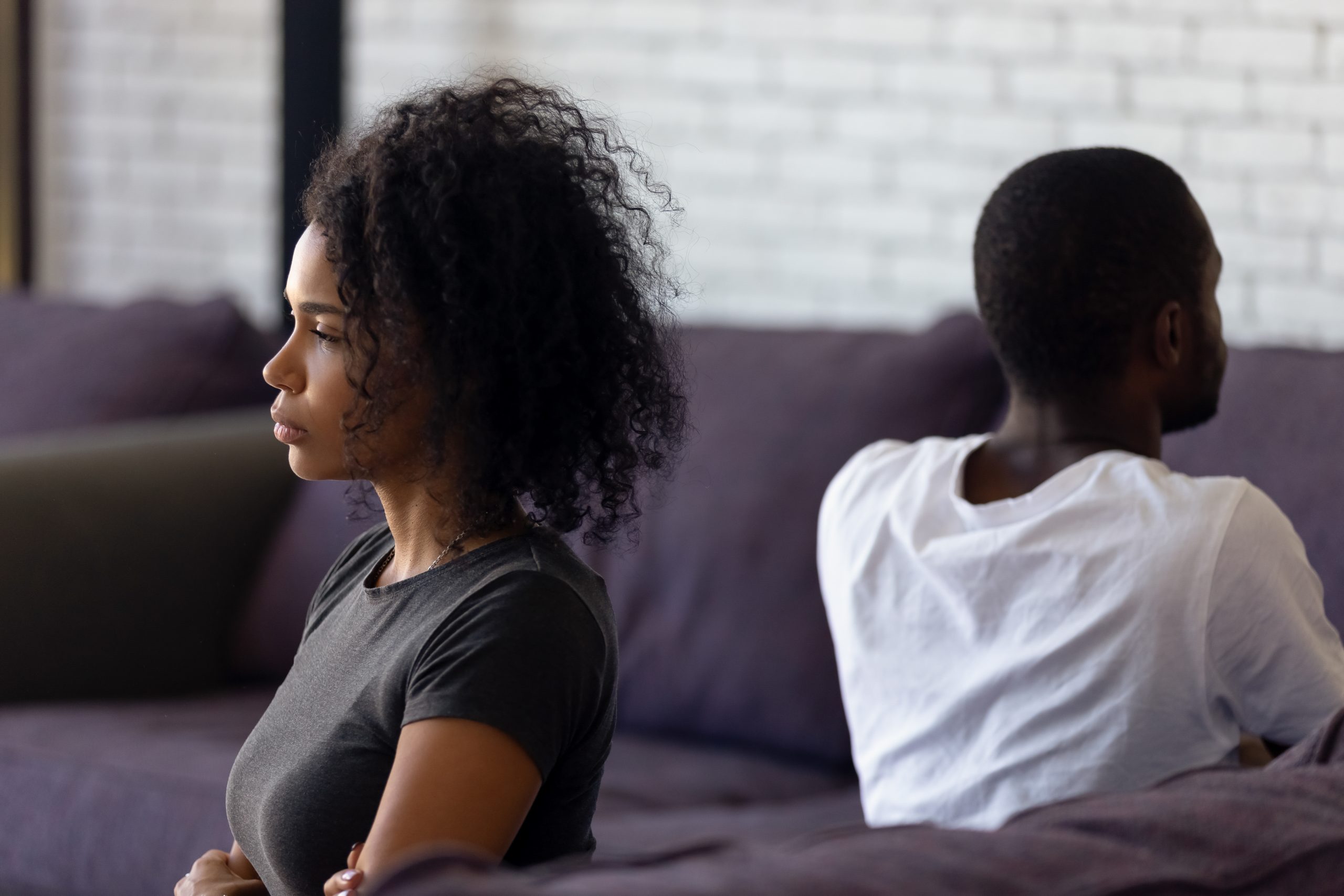 12 Jan

Is It Worth Fighting For? | Weekend Love Tarot Reading | 1/13 – 1/15

Has someone been pushing your buttons lately?

Karma says your boundaries might create conflict with others this weekend, but it's important to stay true to yourself.

She's here to help you stay grounded and in your power, so you can choose your highest good, here in her Weekend Tarot Reading. Enjoy!

(Promo Code: COSMIC provides 10% off a reading when purchasing on Etsy.)

P.S. Are you learning a difficult lesson about love right now? Are you feeling unsure of how to move forward? Leave a comment below and let Karma know!
Hi, Cosmic family! Welcome back to another weekend here for your Love Reading with me, Karma.
Let's go ahead and get right into it with my blessing and prayer and I'll be shuffling the deck. If you are new here and this is your first time, welcome! We're happy to have you.
We're going to be doing a collective love reading, taking a look at the energy that is surrounding your love life this weekend and what's to come.
Mother, Father, God, Divine Holy Spirit of the most high, thank you for allowing me to be a clear channel of receiving messages for the collective that will see this video. I ask that these messages provide clarity, guidance, healing, and understanding, as well as a higher knowledge and perception into what karmic cycles, soul lessons, and generational curses the collective may currently be going through, about to go through, need to become aware of, learn from, heal from, and release. Lord, and all that you are and all that you do, and all that I am and all that I do, I live by your word and your word only. In Yeshua, his name I pray. Amen.
I'm going to keep that extra message for you guys. All right, so it looks like there's an extra message here that Spirit wants you to have.
Let me take a deep breath because the energy is intense. It's heavy. And so we are coming off of that full moon.
So some of you may still be feeling the effects, although by now it should have really waned off. Could be Mercury Retrograde that's affecting the energy.
First card out, we have the Nine of Pentacles. Sorry, let me show you guys. So we have the Nine of Pentacles, okay, as your Recent Past. Ooh, we have the Hierophant in Current Energy here. This is Taurus energy. And what do we got here? Seven of Wands as Probable Outcome. Bottom of the deck, you guys have Temperance, okay.
So there's something that you're wanting to bring peace to and balance to overall. I do feel like this is a specific situation. This is not – I mean – it's life. But there's a particular situation that's heavy on your mind right now.
With this Temperance energy…and I feel as though it's in regard to a situation that you've been confused about, and you're trying to bring clarity. Something was revealed to you recently…something was revealed to you.
What do you have underneath the Eight of Swords? Okay, let's take a look at this card. You have the Four of Pentacles.
Okay, all right – hoo wee! – what's going on, Collective?
You're having a difficult time letting go or releasing something. For a lot of you, I feel like this could have to do with perception, okay, like a way of being. It does go hand-in-hand with the lessons that you've been going through, that we've been talking about, in regard to your love life, the things that you've been trying to alchemize and heal.
So maybe you can look at – try to pay attention to what you're not budging on, what inside of you are you refusing to, like, move on? And I don't mean something that is, you know, righteous and true. I just mean, really look for something that makes you go, "Should I be holding on to this?" okay.
I also feel like you're having – there's somebody here, or maybe a group here in the collective that struggles with really integrating the lessons that they've gone through. Like, it's you kind of just sitting on top of, like, that emotion and that pain, and you recognize that it was there, but you won't go into it to get to the other side and balance it out. Right?
So there's something that's kind of hard core, I want to say "surfacy." This could be the other person. No, I just made up that word "surfacy." But it's, like, "it's on the surface" – somebody needs to get a little bit deeper. That's where they're going to find the answers.
Okay, Nine of Pentacles as a recent past: you guys see yourself as on your own single, you're doing your own thing. That's the collective that I am connecting to.
Do you want to be on your own? Maybe, maybe not, you might be thinking about: Are you ready for the next level, wanting to take things to the next level, either with someone that you are already speaking to, or you're in that process of: "Okay, this is what love means to me. And this is the type of commitment that I want and how do I implement and integrate that into my life at this time?"
A lot of you are doing really well. I think that you're starting to see your dreams and your goals start to manifest in front of you, or at least there's steps being shown now on how to get there, right? New opportunity. These may have presented themselves to you.
Some of you may have recently experienced some type of raise, okay, because I'm seeing abundance with the Nine of Pentacles. But I do, for some reason, feel like this is pertaining to actual money, although this is a love reading, so someone here is experiencing growth in finances and career path. Okay?
Current energy is The Hierophant. Very true to your beliefs and your moral system. Taurus is a fixed sign. So this is letting me know that you're just…you're very grounded in what you believe in, and it takes a lot to budge you and to move you, which is good, right?
And it has its negative qualities. But I feel that right now – this is really important – that Spirit wants you to know that being in this energy of "very sure, and certain of your beliefs, and your connection with the Divine" is what is pulling you through the next steps of your journey.
Okay, I do sense that there is some type of, again, "surface." So maybe it's a block, or it feels like a brick wall, or a door, a particular situation, something that you're trying to figure out. And it may have to do with belief systems around relationships, and how they work – and commitment. And what does that mean? And I do feel like you are seeking higher guidance, higher wisdom, on what is taking place and on what decisions you need to make.
It's like you're no longer playing this game solo. Like, "I've tried to make all the decisions for myself in the past, and I need some help." Okay.
I also feel a little bit of: there's a collective here that I'm connecting to, who feels a little bit burdened by everything that's taking place in their life, and that is affecting their love life as well.
A lot of people may rely on you and be coming to you for wisdom, advice, guidance, assistance. That's a compliment!
I know that it's stressful, especially when you're trying to navigate and figure out your own, you know, your own path and what's best for you and what do you need to align for your highest good, but you have all these other people that need you too if you can try to stay in the element of joy and love and recognizing that they're coming to you because they trust you. Right?
It might help shift your energy a little bit here. Maybe that will help open up with this Four of Pentacles and area to allow alkalization to happen within this situation or within this part of your life.
There is something, though, that's coming in the future for you that I feel you're gonna want to fight for. It's something that I do feel like it has to do with this Hierophant commitment: morals values, like, what you believe in and what you know you deserve in a relationship.
So let's see your… Holy Spirit, please clarify Seven of Wands. Yeah, Five of Wands.
You're gonna want to defend yourself here coming up. So there's some type of conflict or disagreement here. In regards to something that means a great deal to you.
This, for some of you, again, if I feel like there's a situation in your life that is kind of burdensome on it…affects your love life, it affects your friendships. It's something that is – you're needing to set boundaries, and it may upset people, okay. And so that energy is coming in.
That's why you have Temperance. It's time to bring balance to something that has been, I feel, holding you hostage for a while. Yeah. Okay, because you have the Eight of Swords here. So, see you're trying to release and set yourself free from it. Could even be perceptions because we – I'm telling you, it's a mindset, perceptions, belief here.
And you're needing to break free from a certain way of being. It's going to release you from whatever chaotic situation you've been in, in regards to your love life, whatever it's been affecting, okay?
There is conflict that I see coming, where you're going to have to really put your foot down and, you know, not explain, but I do feel like you're going to want to stand up for yourself and express why you are choosing to do something the way that you're doing because there is a an element here of feeling like you're going up against somebody or other people, okay.
It could be that other people aren't happy with the decision that you make, because there is a type of commitment coming in with the Hierophant, you know, that you're manifesting it. You're drawing it to yourself as you heal.
But this conflict that you are going to have…I would just say make sure that all of your T's are crossed and i's are dotted here. Check back on your steps because there's something that you're going to have to defend yourself against. And it has to do with differing opinions.
It does look like some type of disagreement and argument…people not really agreeing with your decisions and your choices, but they're yours. And if you're listening to the Most High, which it looks like you are, and you're receiving Divine guidance, then you know in your heart that the decisions and the choices you are making are what is best for you. And that's what's most important. Whatever brings peace and balance into your life, as long as it's not hurting anyone else, then that's what needs to happen. Right?
All right, Collective. I'm sending you much love this weekend. I pray that you find your way through this difficult time, and we will speak next weekend. Bye!