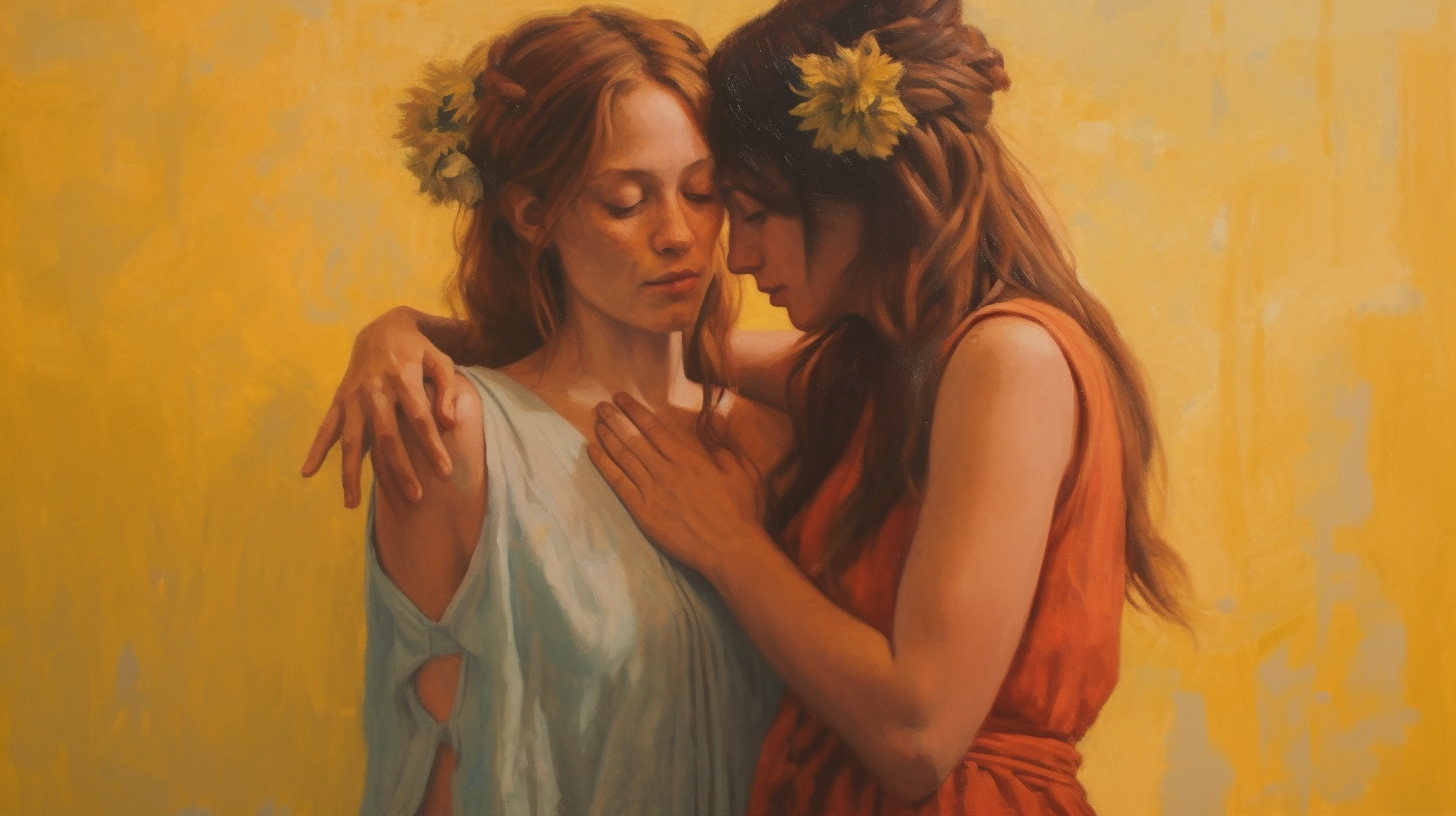 29 Jul

It's Time To Reach Out | Weekend Love Tarot Reading | 7/27 – 7/29

When's the last time you reached out to someone for support?

Deco says any problems you're facing now could actually bring you closer to those you love and inspire you to keep moving forward.

She's here to help you lean into your intuition and find the support you need to step into this next new chapter.
Sign Up For A Private Session With Deco
P.S. Has your life felt out of balance? Who could you lean on now to help through this transition? Leave a comment and let Deco know!
Hello, my friends. It is Deco, back again with a weekly reading. This time, it's for the week of July 30 through August 5. We're going to pull these cards and see, specifically, what do we need to know for this week? Then, as we pull more cards, we'll be able to see what else we need to know moving into this week.
We're entering a new month, which means that this is an opportunity for us to go through this portal into a new opportunity, a new chapter, whatever that means to us. But in my mind, a week is an opportunity for a reset, right. Whenever the weekend comes around, I'm thinking, "How can I go into this week as an even better version of myself? As a person who is coming into it with a fresh perspective and new mindset?" All of those things.
Oh, and guys, already, we have a card that pops out. So what we need to be thinking is, "What do we need to know for this week? How do we show up for ourselves the best that we can? For people around us the best that we can?"
And interesting cards already, my friends. So, we have got the Two of Swords in reverse, The Lovers is in reverse, we have the Six of Pentacles, and we have the Two of Cups.
So guys, I'm seeing that potentially, there might be some issues having to do with maybe some relationships. But I'm leaning toward that not being the case, since we've got this Two of Cups here. The Two of Swords is also here, but it's in reverse. So whenever we see twos, guys, there's some duality. And we've got a lot of twos going on, as well as The Lovers, which is six. And ironically, we've got another six here with the Six of Pentacles.
But let's look at this overarching idea, right. The Two of Cups, for me, is a really strong connection with someone. This is saying to me that it's important that you have solid relationships. And I think that balance in those relationships is really important.
The Six of Pentacles, while being about a balanced relationship, is really more about looking at the power dynamic within that relationship. So, the Six of Pentacles is about giving. So if you look really closely at the imagery on this card, we see that this guy is giving things to the poor. But the thing about this card is it can be really tricky in this balance, because it can mean that maybe you are giving favors and then holding them over people's head. Or maybe there's other people who are doing the same. They're saying, "Oh, I did this for you, and now you owe me." It's like… it doesn't feel good. It feels like this overarching form of oppression where we're feeling like someone's holding something over our head. It's not a good feeling.
But when it's upright like this, that's the kind of thing that we need to be avoiding, right. And considering more about a good give-and-take relationship that has good balance throughout it. Now, the Two of Swords being in reverse, my friends, is suggesting to me that there's nothing to be afraid of here, right.
If it was upright, I'd be saying that we needed to lean on these support systems because we're struggling to be moving forward. But because the Two of Swords is in reverse, I feel like it's really important that you lean on these relationships in order to move forward. I'm feeling like The Lovers in reverse here is more so you not being able to dive into something that you love.
So, The Lovers is not just about relationships. It's also about coming into a chapter that is truly your chapter, a chapter where you are investing in the things that you love to do, investing in opportunities that you want to invest in, not based on anybody else's ideas. We're moving away from The Hierophant, which is conformity, and moving into The Lovers, which is about embracing the things we love. But when it's in reverse, we're struggling a little bit with that.
Specifically, we're struggling with understanding that it's okay to go out on our own and do things for ourselves. So I think it's important this week to be considering for ourselves, who are the people around us that are going to support us unconditionally, without feeling like we owe them something? Those who are just here to help us be a better version of ourselves, a more balanced individual, someone who knows that they've got people who support them.
So it's like, you've got these opportunities, you have these ideas and these things that you want to be doing, but you're struggling to invest. So what I'm thinking is, you need to again lean on these people that love you, these Two of Cups people, these people that endlessly support you with the Six of Pentacles. And I think they're going to help us in this next chapter.
I was going to pull an Oracle, but I don't feel like I need one after all for this. So let's keep pulling cards. And this time what I want to think about is: "Why are we struggling?" Maybe not even why, but like, "How do we overcome these struggles in claiming our own energy?" Because, again, The Lovers is about coming into your own and really investing in the things that you want to be doing.
So how do we step out of that comfort zone that maybe you've been in for a long time with people that you've known for a long time? How do we claim that next chapter for us? How do we claim this individual, creative, fiery opportunity? How do we claim it? How do we make it ours? Let's find out. Okay.
Okay, so we have the Two of Swords in reverse. And now we have the Nine of Swords in reverse. The Nine of Swords in reverse, my friends, is not the most important part of this reading. But the Nine of Swords is again saying that we don't need to be fearful. We don't need to be worried about things that don't matter. We just need to focus on the facts and on the things that we have control over.
Okay, I do see us feeling just a little bit stuck, maybe feeling like we're not having the type of momentum that we're looking for. But The Hierophant is here in reverse, which is telling me again, we're trying to move away from this conformity. We're trying to step out of this box that we've been in, and we do need to claim that next chapter. Moving forward might be a little tough.
Remember, The Chariot is a water energy card, which is really about your emotions. The Chariot is about forward momentum, but when our emotions are feeling off, or we're feeling creatively stifled, or maybe our spiritual connection is feeling a little bit out of sorts, we're struggling to move forward. But the Queen of Cups is here, my friends. The Queen of Cups is about being able to make solid decisions based on those emotions.
So there is emotional energy tied to this, especially with The Chariot being tied to water. And looking closer at The Hierophant, it's tied to Earth. So we've got this interesting mix between this groundedness that we're trying to almost escape from with The Hierophant in reverse, and this water energy, where we're really trying to claim our emotional energy. And I think the Queen of Cups is saying that we've got that.
Part of what we need to be focusing on here, my friends, is patience. Understanding that things are going to happen how they're supposed to. I don't think this is something that is 100% in our control, and that we have to be a little bit more intuitive in how we make choices moving forward, as opposed to having really clear cut steps. I just don't think that's going to be the case here. I think it's going to be kind of like, "Let's feel this out, let's intuit what feels right for us, let's use our gut a lot more."
Okay, now let's pull an Oracle to see like, what else do we need to know. Remember, that it is not fast, and we need to call on our intuition here. This card is called "Baby Steps." It says, "Action, follow your intuition before it makes sense." And I think the most important part of that is the "before it makes sense" sentence there.
Why do we act the way we act when we have a gut feeling? Sometimes it doesn't make sense right away. We have to be trusting ourselves in order to make those choices, in order to move forward. But it isn't fast. It takes time. It means that we're taking one step, feeling it out, taking another step, feeling it out.
So, how do we maintain our patience through this journey? Oh, okay. How do we maintain the patience? Now, those are the same cards that popped up before, and let's pull some more. Need to do a solid shuffle here, give me a second. Okay, how do we maintain our patience?
First of all, let's not be dramatic about it. The Ten of Swords is in reverse. And when I think of the Ten of Swords in reverse, it's like there's some dramatic ending. It was blown out of proportion for no good reason. Right?
So, while we're entering a new chapter… ooh, of course, it was uncomfortable. The Tower popped out too. So we have The Tower in reverse with the Ten of Swords in reverse. Basically, there were some big changes. There is an opportunity again for us to step out of that box that we were in for a really long time, and to move into this new chapter.
But with that comes some discomfort because, again, new chapters… It just takes some time for us to wrap our mind around the idea that we are entering that new chapter and that there are opportunities for us, especially with how much of our intuition we're relying on through this chapter. But again, relationships are important. Not just those one-on-one, maybe romantic relationships or soulmate kind of relationships.
You have a group of people that has got you. The Three of Cups is all about connections and platonic connections specifically, people that just love you and support you through whatever you're doing without a romantic connection.
Okay, so we've got to be ready for this chapter while understanding that it's going to be a little bit uncomfortable. We also need to lean on those people around us. This is all about leaning on your intuition, thinking about how we move forward through this uncomfortable period.
And I think leaning on those people that love us the most is going to be exactly what we need to move forward. My friends, I think you have a really wonderful week to look forward to, a really wonderful week to embrace. And remember that you are capable of making solid choices for yourself, even if they don't seem clear. Trust yourself. You've got this.