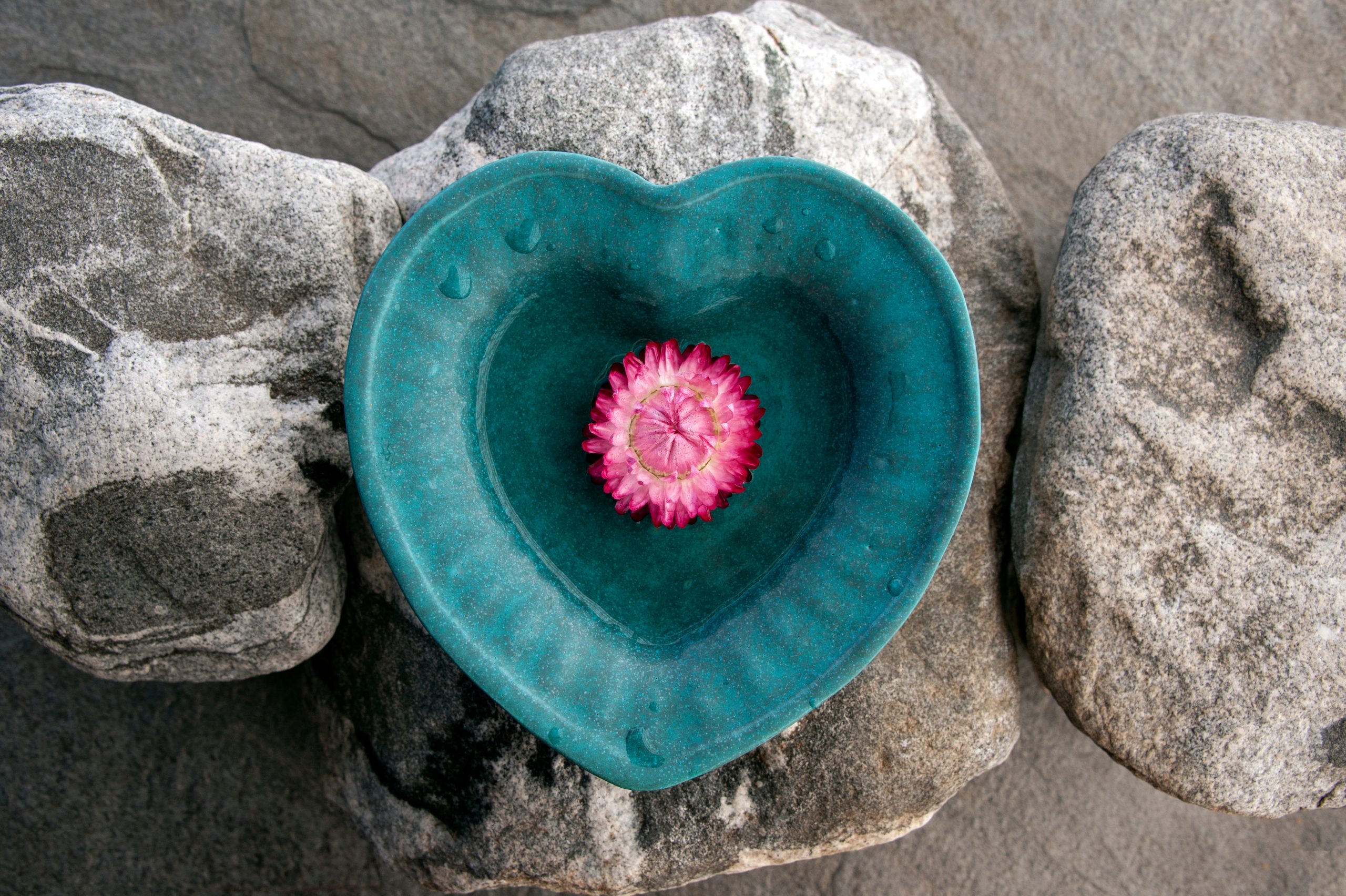 07 Jan

Pick A Card Tarot Reading | Weekly Forecast For 1/8 – 1/14 2023

The tides are shifting, and the coming week is bringing new challenges and opportunities.

Jonathan Lionheart is here today with a pick your own card Tarot reading, so you can get personalized advice on your week ahead, and make the best of what's to come. Enjoy!

P.S. Which card did you choose and what did it say about your current situation? Leave a comment below and let Jonathan know!

So today, you'll be using your intuition to decide which card you're going to choose, and the reading that will follow will be specifically for you.

So let's take a look at what we have for today. Call out to the grandmothers and the grandfathers of the north, the south, the east, and the west. Call out to Mother, Father, God, the denizens of light, the deep ones, the rooted ones, please be with us here today. Help bring forth a clear message and the perfect energy and support for whoever's watching today.

All right, so ask for the perfect options for those who are watching today, the perfect options that will lead to the perfect reading. So here are your three options.

For the week ahead, we've got our Selenite. And this has actually sat on my altar and my tea table for years. That's why it's got a little bit of tea stain on it. We've got our Serpentine, which comes from Mount Shasta, and has been slowly created, a bit of shine on it over time. And then I actually have a mystery. I don't remember what this one is, I think it might be purple fluorite.

But if anybody knows, the first person that can give me the correct name of this beautiful, beautiful crystal, I will give you a free one-on-one recorded reading.

So, these are your options for the day. Give yourself a moment just to pause. Maybe close your eyes and go inward, and take a few breaths. Each breath settling you a little bit more deeply into the awareness of your body. Maybe bringing some attention to your heart, your chest cavity. And any prayers or questions that you'd like to send out to this very responsive reality that we live in. And then when you're ready, take a look at the cards. Trust your intuition. Which one of these is calling to you today.

First Card – Selenite

All right, so we're gonna start with our first card, and our first option. So if you chose the Selenite card, this reading will be for you.

Right so for those who chose the first card, what's the most important message for the week ahead? What's the most important message? All right, let's take a look here.

So, your very first card for this week, which will be the Situation. We've got our Situation, our Obstacle, our Outcome, and this will be your Advice for the week.

So, the Four of Pentacles is really a card about feeling secure, and that there's a lot of attention around maintaining or creating security for yourself right now. Now, for some of you this might mean that you're very focused on finances and money and making sure that you have enough to feel safe. For others, this can also show up as just feeling a little bit disconnected or separate from life. You can see that our individual is covering some major points of his body with the pentacles, which means he's not fully grounded or rooted in life. He's protecting his heart, and there's not really room for insight to come in. The same can be said or a similar sense is that he's outside of the city. He's not connected in with things.

So some of you might be hyper focusing on your finances, or very much focused on something that's creating some anxiety or insecurity in your life. So, this is the, this might be the situation that you're experiencing at the moment. It's generally a feeling of disconnection.

Often I remind people, when they're in this place, how important it is to take a step back, take your focus off of the thing that's creating a lot of tension or a lot of anxiety.

Go do something else for a little while, get your mind distracted with something else, go take a walk, go be out in nature, or do something silly, because sometimes the hyper-focus is what also is creating the block.

But let's take a look at the Obstacle at the moment. Yeah, so our Five of Swords here. And in conversation with the Four of Pentacles, it's really likely that there's something that's been unfair or unjust that's happened.

And this is part of the reason for this insecurity or this sense of lack. There might even be some of you who have literally been taken advantage of: somebody has taken your money, or somebody has miss-used your trust in some way. And you're feeling hurt and slighted by that.

For others, it's totally possible that you're in a relationship situation that is making you feel lonely, disconnected, and maybe even isolated. So it's important, particularly with this card to realize that this isn't the type of situation where you can get your comeuppance.

In other words, getting revenge isn't the right move for this type of situation. But I really feel for you right now, because this card, the Five of Swords often is a sign that something pretty painful – conflict oriented – and unjust has happened in your life. So we'll have to see what the outcome is here. Because something's not fair. Something was not done with integrity.

All right, let's take a look at your Outcome card here. Oh, boy. So we've got some pretty gnarly Sword cards here. And with the injustice that this is speaking about, the Seven of Swords can be a sign of trickery or manipulation: somebody's not telling the truth.

So for some of you, this could be an individual in your life that is sneaking around, or doing things behind your back. For others, it can be a little bit more slight, something like somebody's not telling the truth, just being a little bit sneaky or untrustworthy.

What's really important here, though, with the intensity of the Five of Swords, it's important to sort of keep your guard up because somebody might be trying to steal from you, take from you. And definitely this can be a sign of someone trying to take advantage.

So we've got kind of a messy situation here. It's understandable that you might be feeling insecure, unsafe, even a little ungrounded. Considering that there could have been – and maybe there could be some pretty nasty conflict, and maybe the revelation that somebody has not been honest with you, or that's been taking advantage of you.

So let's take a look at what your Advice card is saying. For those of you who chose the Selenite card. Alright, so for me, this is a good sign ultimately, because what it's saying is to focus on your work, get things squared away, make sure that the responsibilities that are on your table are taken care of.

The situation that we're looking at here can be incredibly distracting. It's the type of scenario where you might be spinning and spinning and spinning in your head or trying to figure something out.

And the advice is: pick up your responsibilities, do your work – you know – don't focus on these negative elements and attributes that might be floating around in your life at the moment. Instead, dial your stuff in and keep moving.

This is also a good sign because it could be the end of a particularly busy, challenging period. In other words, you might be coming through something that's felt complicated…something that has been overwhelming, and you're getting to the completion of that.

So, do your work as the adage says: do your work, and then go home.

All this extra stuff that's going on…it's going to be able to come to at least some point have settled, settled this by just taking care of what needs to get done.

Alright, so first card people, thank you so much, you know where you can write to us. And we always love hearing from you, and just wishing you the best. Until next week. All right, take care.

So let's move all these guys back here.

Second Card – Serpentine

Our next card will be for those of you who chose the second card with the serpentine. I lived in Mount Shasta for some years. And this was a stone that I actually found there. And it's a really special one to me. So, let's mix this up. Now we're going to look at… for those of you that chose the second card, what's most important for the week ahead.

So, first card is going to be your Situation. Second card will be the Obstacle. And third card will be the Outcome. And then your serpentine covered card is your Advice.

So let's take a look here at the Situation card, and we've got our lovely Knight of Swords. And this can be a sign of a period of time where things are moving very fast. And your focus is one pointed. I like this card when it's in a good position.

But it can also be a time where you're feeling a little bit hurried or anxious. You can see that the Knight and the horse are charging – charging forward. The horse actually looks a little bit scared.

So this can be a period of time where you're hyper-focused on something and you're trying to get it done. You're trying to move in a particular direction.

This can also be a sign for some of you that there's someone else in your life that has this energy – this energy where they're not necessarily able to see the full picture. They're kind of overly focused on one thing, and they're being a little bit stubborn about it.

So you'll have to check in with yourself: is there somebody in your life that is not able to take in the full picture, relate to you, see what's going on? Or is that something that's happening for you right now? Are you super focused on something so much so that you're missing some of the details, and maybe missing the larger context?

Let's take a look at your next card, which will be the Obstacle. Haha, I wondered if this might be part of the Obstacle here. And this is our lovely Four of Wands. And the Four of Wands is one of my absolute favorite cards.

However, when it's in the Obstacle position, it can be a sign that vacations, time off, celebration could actually be a distraction that's getting in your way. You might be taking a little bit too much slack at the moment. In other words, creating too much room, too much time. Things are a little bit lackadaisical. And as a result, you're now having to, like, rush to get things going, rushed to make things happen.

The other piece that this can be a sign of in terms of Obstacles, for some of you: this could be family. This could be relatives and the people that you're spending time with. Your general community has a little bit of a blip. It's creating some turmoil in your life.

So check in with yourself. See how that lands for you.

And let's take a look at your Outcome card. Lovely. So whatever the ruckus is that might be starting off with this week, where there's kind of like this fast pace…things are moving too quickly. The possibility of just getting distracted or stuck in some slower movement, which is part of where there could be some of this, this tension is the slow-moving-ness of the Four of Wands, with the anxiety or the rush of the Knight of Swords.

Luckily, by the end of the week, and as you sort of find balance here, we've got our Ace of Cups, which is such a lovely sign of renewal, of hope, of new emotional capacity, and in other words, whatever has sort of been needed in the resting side of things.

And whatever has needed to get caught up on, you're going to find that equilibrium. And there's going to be a sign of, like: "Yes, okay, I feel free again. I feel open again."

This can even be a sign. Some of you have a new relational connection – meeting somebody, or having a new experience with somebody that's already in your life. So this is a great sign.

So don't get too overwhelmed or worried about the chaos that might show up. Some of the advice would be to find the balance here. Give yourself the time you need to recoup from holidays, to recoup from any community or family-oriented things.

But also keep trucking, keep moving along. But not the extremes of this. Not the extremes of this, not extreme. Slow down – not extreme or rushing.

But let's see what your Advice card has to say. Move our little serpentine friend here. Yeah, basically what I just said. So the Knight of Pentacles is – he's the Knight that decided to stay home, work the field, plan for the future.

This knight, obviously out on some crazy mission – all the nights are basically off doing crazy, wild, adventurous things – and this guy is hanging out at the farm, taking care of business, looking to the future. And he's well-known for his slow, methodical pace. He's not going at warp speed.

Think of this guy: he's moving at a slow, gentle, but hard working pace. And that's really, that's really the best advice here: to stay grounded. Stay at a good tempo, not over-rush, not go on too many adventures right now. Just kind of find the right pace so that you can chip away at what needs to get done without getting lost in more parties or more distractions, but also not rushing things in such a way that you're missing details, and you're creating anxiety altogether.

And this is a great reading. For those of you that chose the second card. Thank you so much for tuning in. Definitely say, "Hi." And I look forward to connecting with you next week.

Third Card – Mystery Stone

All right, so let's get our final card here. So for those of you that chose the mystery stone card, and the third option, this will be the reading for you for the coming week.

So what is most important for those of you that chose this final card? What's the most important message for all of you?

All right, let's see what we have. So your first card is going to be the Situation. Second card will be your Obstacle. And third card will be the Outcome, and this guy up here will be your Advice card.

So let's take a look at the Situation. I realize that some people see this as a negative card. It's one of my favorite cards. The Eight of Cups is that period in somebody's life where they aren't necessarily in a bad position. But they're realizing that there's something more meaningful for them, more deep for them.

So, the sort of story goes that this place, this person has been in this place for a longer period of time, symbolized by the crescent and the full moon. And things are fine, they're ordered, but the water is kind of stagnant. So they are headed off to the mountains, to seek out wisdom, and to seek out new fresh water.

So what this means in your life is that, for some of you, there could be a relationship, there could be a job situation – this could also be associated with a place where you're living. You've been in this job relationship or place for some time.

And it's not that it's been bad. But you know, deep down, that something needs to change, something is in the process of going through an evolution in you, and your external environment needs to match that.

Now, this doesn't mean that you're leaving someone forever or leaving a job forever. It means that you need to sort of ramp up your willingness to look at things from a new view, and see if you can bring more life into it: "How can I create more meaning in my life?"

So let's take a look at the Obstacle. Another great card, another one of my favorites, and one of the more mysterious cards. So Temperance. Temperance in the Obstacle position can mean that we are a little bit all over the place. Instead of being tapped into your deeper wisdom, tapped into your understanding of why things are happening in your life, and what it is that you're wanting to cultivate… you could be a little bit all over the place, distracted by this, pulled in this direction.

It can also be a sign of kind of floating through life: no real sense of direction, no real sense of meaning. And, therefore, things could feel a little bit gray for you.

And this makes a lot of sense in relationship to your first card, where something's kind of lost its flow, something's lost, its juice. And the soil needs to be tilled to find meaning again.

Now, one of the things that we could say with Temperance – because the other side of Temperance is: "Okay, I'm actually going to, like, settle things down, quiet the space that I'm living in, quiet the environment, the people that I'm around, so that I can listen to the still voice inside of me. I can listen to the guidance of my soul, the guidance from my guides, and be able to start to find the threads that lead me back to my path."

Your outcome card, let's take a look. Yep, beautiful.

So, particularly, you know, sometimes Temperance is related to not overdoing it. That's one translation of that word, or one of the meanings of that word. And, and so if that's been a part of your experience, where you've been partying a lot, or spending a lot of time with lots of people, or just lots of distractions, lots of noise and chaos, your Outcome card is a sign that you're heading into a period of going a little bit deeper inside.

You're heading towards a period of a little more stillness, a little more quiet. This is a great card and it often indicates spiritual orientation, moving yourself towards your prayer, your meditation. Getting in contact with the higher insights of your life, the guiding force, the mystery that is behind the veil.

So this is a sign that you're moving towards a time of being a little bit more quiet, going inward, and taking a lot of time for yourself. It's consciously choosing to go inward and slow down, which I think is great.

So let's take a look at your Advice card for the week, hanging out under our mystery stone.

All right, so we've got our Justice card here for your advice. And often the way that Justice shows up in terms of Advice is: "What is it in your life that needs to be balanced? What is it that might be a little too heavy on one side, and a little too light on the other?"

And so this could be in terms of your inner life versus your outer life. This could be in terms of your work-life balance. This could be time alone versus time with others.

But Justice is just, and the other thing is that Justice is impersonal.

So in some sense, this is also saying that life is in the process of rebalancing you anyway. So it could be helpful to get on board with this process that's occurring.

Regardless, when we fight against where life is going, that's when we experience suffering, challenges, roadblocks. So it's really, all-in-all, your reading is saying: "Go inward. Listen to where life is taking you. You know…quiet the field enough that you can hear the direction that your soul is leading you."

And it's leading you towards a deeper spiritual connection. And from there, that's what's exciting. As you get more in alignment with this impulse in your life… Who knows what's going to open up… Who knows what doors are going to show up… Who knows what new passion or excitement might arrive…

All right, thank you for choosing that third card for those of you that chose that one. Definitely reach out, say, "Hi." And I look forward to connecting with you next week. Take care.

So that's our reading for the week. I always love connecting with all of you. And I look forward to next time. So take good care. Definitely write us if you like.

And you can always grab a private reading with me down below.

All right, take care.