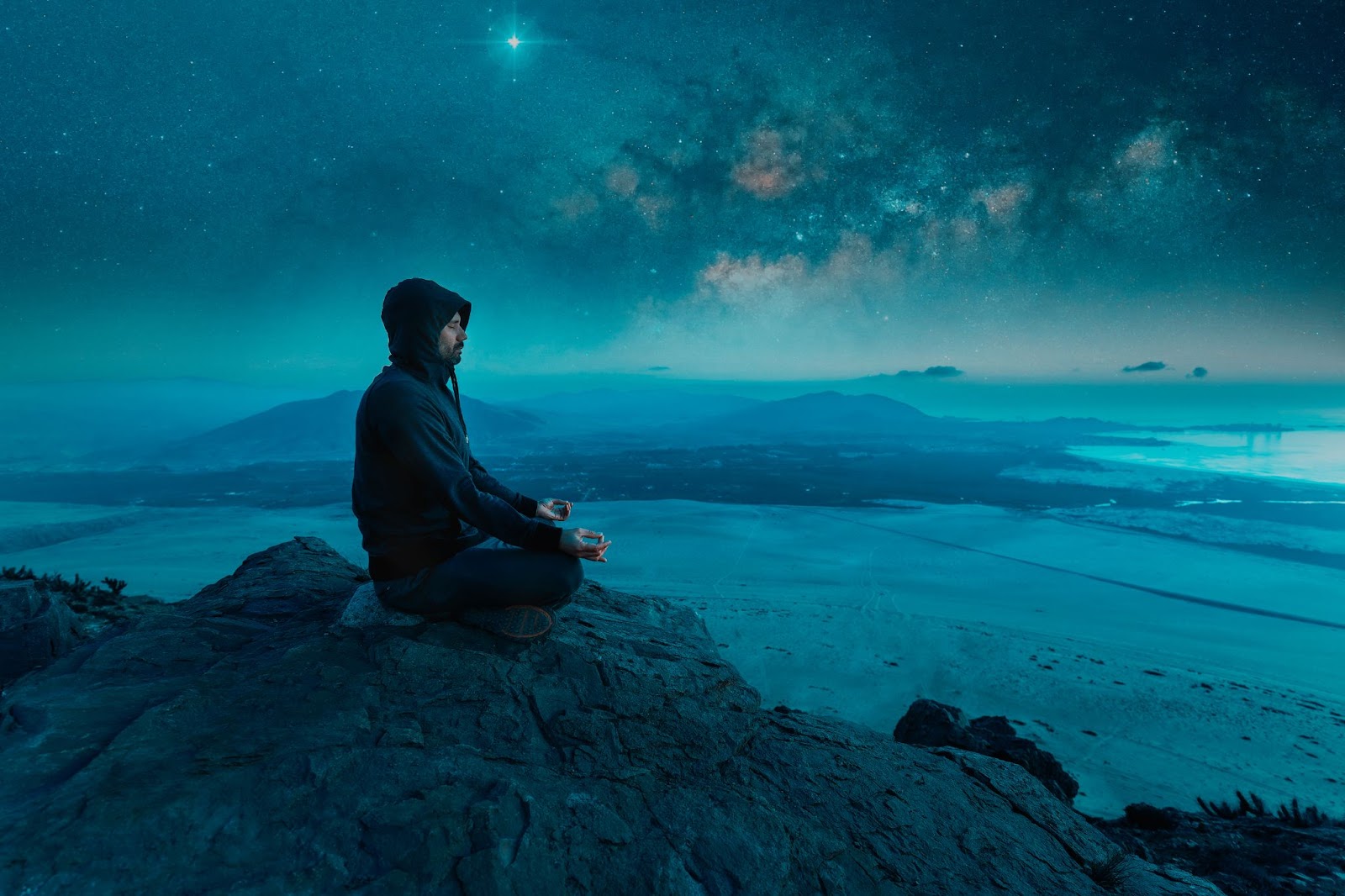 17 Sep

The Answer You've Been Waiting For | Weekly Tarot Reading | 9/18 – 9/24

Hello Tarot Family,

You are stepping into a week of discovery and self-realization.

If you have been feeling stuck, slow, or like nothing seems to be moving in the direction you want it to, you're in luck.

It won't happen all at once, but there are clear indications you're going to find some answers to questions that have been bothering you.

Life is putting you in a position to do some important learning and growth.

It might not be comfortable at first, but you're likely to come out the other side far more connected with yourself. And way more clear about where you're going and what you need to do.

So let's jump right in and take a look at your cards for the week ahead.
Card #1: The Hanged Man | An Important Time Out
This is going to be a great week to take a step back and look at your life from a different perspective.
You could feel like everything is on pause right now, so rather than fight it, you might as well stop and take a look around.
The Hanged Man represents self-sacrifice, new perspectives, and self-reflection.
Spend some time thinking about what you have learned recently, and take a fresh look at your circumstances.
Rather than charging ahead and doing the same things you've done in the past, The Hanged Man is a sign it's time to consider a new approach.
The man in the image is hung upside down from one foot on a post. He may be hanging upside down as a punishment for something he did, but the way he is smiling suggests he put himself in this position.
It's possible you've put yourself in a situation that's not particularly comfortable, but you know it will be worth it in the end.
As an example, you could devote time to a friend who needs help, or work a job that you don't really enjoy, but that is necessary until you are able to do what you really want.
Whenever The Hanged Man arrives in a reading you can bet there is wisdom to be gained. The only problem is, whatever you might be waiting for could take longer than you expected.
A Hanged Man period in your life is like being forced to sit down and eat your vegetables before you can get on with what you really want to be doing.
It's not necessarily fun, but it's important. Skipping steps can cause trouble, and maybe even require extra steps in the future.
So it's best to get on board with what's happening, pay attention to what life is teaching you, and be patient.
It's possible this period of feeling stuck is the result of having a tricky decision, as your next card suggests.
And in these types of moments, a pause will definitely help you get clear about what needs to happen next.
Card #2: Two Of Swords | Seeking Clarity
It's possible you feel a little stuck. Like no matter which direction you go, it seems like things won't work out the way you want them to.
When the Two of Swords arrives in a reading, it's a sign of a stalemate and challenging choices. A sign that a clear and honest decision feels out of reach.
You could have two choices you need to decide between, but for some reason you can't seem to make a decision.
This could feel paralyzing, or like there's a right answer somewhere, but you just can't seem to put your finger on it.
The Two of Swords often arrives when something just doesn't feel quite right. But how to get clear about what's off may not be easy to come by either.
As you can see in the card image, the woman is blindfolded and holding two swords over her heart.
It is possible she is intentionally avoiding looking at the situation for what it is. Perhaps you would prefer not to see the truth about something in your life right now.
When the Two of Swords arrives, there are often two opposing forces engaging at once. As if the accelerator and the brakes are being engaged at the same time.
One part of you is ready to go, while another part may be afraid or unsure of how to take the next step.
Even if you know on some level what you need to do, it might feel like you can't seem to take the next step.
The environment in the card image can give you a clue of what needs to happen here.
The woman is sitting near a bog in the dark. Symbolically, what you are up against may be in your unconscious, so you cannot see or understand what is holding you back.
Rather than trying to figure it out in your mind, you might need to get down to the core emotions that are clogging up the gears.
Consider journaling about what you are afraid of, or what might be making you uncertain. Don't worry so much about the right answer or solution. Instead, let yourself express what you're feeling about the situation as a whole.
By writing down some of your emotions, you might be able to identify what is holding you back.
If you're surrounded by opinions and emotions of others, your sense of clarity could be further muddled.
Your next card is a clear sign that taking some time to yourself and going inward for answers could help you immensely during this time.
Card #3: The Hermit | Your Inner Truth
This isn't a time to break through the wall, or ignore what you're feeling. Clarity won't come by going around, but by going through it.
The Hermit represents the wisdom of seeking truth within. This card symbolizes self-reflection, solitude, and spiritual insights.
Piggybacking on the spiritual power of The Hanged Man, the Hermit is the choice to turn towards yourself and find your answers through contemplation and time alone.
There is a reason life has put you on hold. There is something for you to learn and grow from before you can gain momentum again.
The Hermit is asking you to meet this calling by taking some time alone and away from the hustle and bustle of everyday life.
This could look like taking a break from media and other distractions for a few days, or going on a solo retreat.
Allowing yourself enough space to feel what you need to feel, and to look at your choices, can enable powerful insights.
Particularly considering your second card, the Two of Swords, you could feel stuck in a relationship dynamic or situation that is confusing and hard to understand.
Taking a break from the influence of others can really help you reconnect with what's true for you.
The Hermit is a deeply spiritual card, and implies attuning with your inner truth. What does the wisdom of your heart and your inner knowing want to tell you?
The Hermit can also indicate meeting a spiritual teacher or wise person. This person could help guide you into your own realizations and wisdom.
So be open to the influence of those who have developed insight and wisdom in their lives.
You're going to find your way to clarity, and this period of slowing down will benefit you in the long run. So enjoy the lessons that unfold as you move through the week ahead.
When something feels stuck, or there is a slow down that's outside of your control, it's often a good time to make an assessment of your life. 
The Hanged Man is an indication of this kind of pause, where no matter what you do, nothing wants to move forward.
Allowing for new perspectives and choosing to take this time as a learning experience will only benefit you in the long run. 
In fact, it could be exactly what you need to unlock the uncertainty that might be arising from an unconscious place. 
Your second card, the Two of Swords, is a sign you could feel stuck around a decision or relationship in your life. Finding clarity around this situation might feel out of your control. 
Luckily, your final card is the remedy you need in order to move beyond the uncertainty. The Hermit is a nudge to take time with yourself for reflection and searching within. 
There is a gem to be found from the standstill you might be experiencing. If you're willing to take a dip into your inner wisdom, you could come out the other side with more clarity and certainty to get you moving on your way. 
Enjoy this powerful week of learning and self reflection. And remember that the best is yet to come. 
With love,
And in service, 
Jonathan Lionheart
P.S. Is there something in your life that feels stuck? What strategies do you have for tuning back in with your inner wisdom? You can leave me a comment here on our blog, and let me know!  
P.P.S. Would you like some help clarifying a complicated situation? You can get answers to your questions and guidance for the future by scheduling a  private reading with me here.