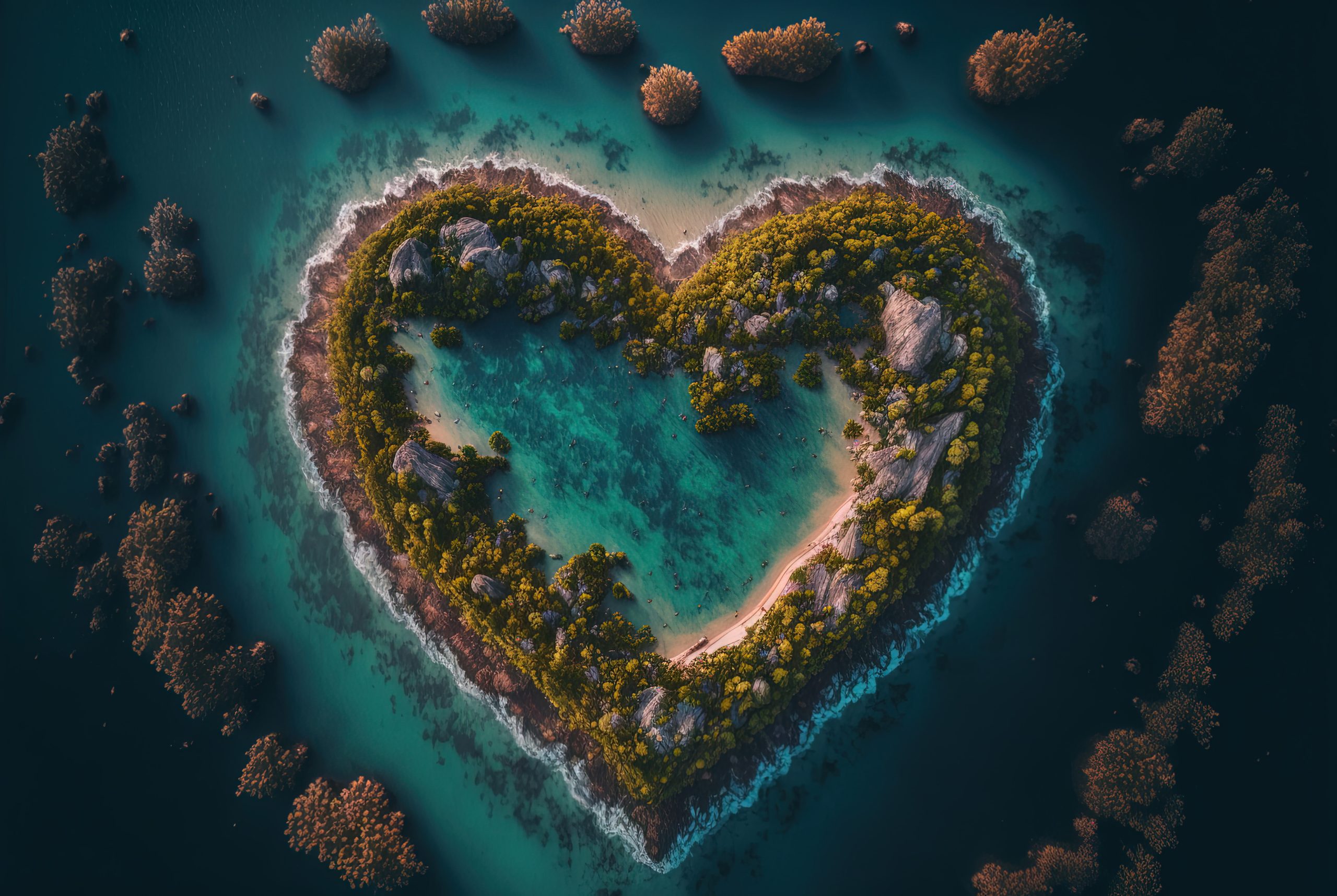 23 Feb

Timeless Soulmate Tarot Reading

The Universe has a message for you about your soulmate. This reading is timeless and will be relevant for you no matter when you receive it.

Jonathan Lionheart is here today to share these powerful insights about your soulmate, so you can find out what you need to know to bring more love into your life. Enjoy!

P.S. Which card did you choose and what did it say about your soulmate? Leave a comment below and let Jonathan know!

Hey there, this is Jonathan Lionheart. We've got a Timeless Soulmate Reading for you today, which means that regardless of when you see this, it's going to have the right information for you at the right time.

The power is in the laws of synchronicity allow for really beautiful information to come through right when you need it. So you'll have the option to choose between three different cards using your intuition. And I look forward to the information that's coming through for you today.

So you can grab a Tarot reading with me down below. And let's take a look at what's up for you right now. So wherever you happen to be right now, give yourself a moment to take a few breaths. You might bring some of your awareness down into your heart space.

So we're going to do an intuitive Soulmate Reading. So you'll have a choice of three different options, using your intuition to open up a reading that's specific to you.

So I'm just going to open up the energy here. We call out to Mother, Father, God, the denizens of light, the angels, and the archangels. Call out to the deep ones, the rooted ones, call out to the grandmothers and the grandfather's of the north, the south, the east, and the west. Please be here with us now, bring forward a clear message and the right energy to support those who are watching right now.

All right, let's take a look at what we have. So we're looking into soulmates and this is an eternal reading. So whatever time you come into contact with this video, it's right for you. The synchronicity of you viewing this video right now means that you're getting the right energy or the right information at this time.

All right, so these are going to be the three options to choose from. We got our one right here underneath the cube. Second option will be underneath the helix. And the third is underneath this cool triangular piece.

So once again, take a pause, maybe bring your awareness back into your heart center. You might bring to attention the felt sense of the soulmate you already know you have or the soulmate that you will be connecting with at some point in the future. And then notice which of these cards is calling out to you, pay attention to where your gaze wants to go, where the energy is leading you and trust this process.

Alright, once you have your card selected, you can skip ahead to whichever one that happens to be.

First Card – Cube

And we will begin with this first option underneath the cube. This is going to be a bit of an intuitive reading here. So let me just open up some cards

Alright, let's take a look here. So we've got our Situation, our Obstacle, and our Outcome and I'll pull some extra cards just in case you need to know. So this is having to do those of you that chose the first card. This is having to do with your soulmate.

So our Situation for those that select the cube is the Three of Wands, which is a great sign. It means that there is momentum happening in your life.

So for some of you, this could mean that you're headed in the direction that is going to lead to a soulmate connection. It could mean that you are doing the right things, you're doing the right inner work, you are making the choices in your life that are going to lead you to a deeper connection with somebody.

For some of you, this could also mean that you've already found your person. And you can see we've got our two firmly planted ones. These two are firmly planted here. And the third one, he's holding. This means that there's already a good foundation that's starting to be built between you and your person.

And it may not be completely clear to you yet that this is the person, but you're going to find out soon enough. So all around, there's great momentum around this. You can expect to have exciting new opportunities show up.

For those of you that have already found your person, you're likely to have some interesting twists and turns with this person that are going to lead to better, better situations between you two.

For those of you that haven't met someone yet, this is a good sign that you've already begun to put it out there. In fact, it's possible that you have reached out to somebody or you've started a conversation with someone, and you're starting to realize that this is your person.

Now let's take a look at your Obstacle card. So this might be what's getting in the way of a soulmate situation. This might be something that's causing a hardship around that connection if it's already happening in your life.

So we've got our Emperor card here showing up as the Obstacle. Now the Emperor is often a representation of a father figure. So this could have to do with father issues. In other words, an overly domineering father from your childhood, or a father that was absent in some way, and is causing a kind of mistrust of men, or a sense of not being able to be free or be yourself when you're around men. So that's one side. That could be one of the situations here.

Another possibility is that there's already somebody in your life, and this person is causing you to feel constricted, dominated, feeling like you're sort of stuck, or you can't move.

Now, as an Obstacle card, with our card here, this could be part of what's keeping you from gaining that full momentum. Or it could be part of the reason that you're feeling a little bit insecure about putting yourself out there in a particular way.

But let's take a look. I actually want to pull a couple of extra cards for these first two, just to see if I can gain a little bit more clarity here. Here, let's just gain a bit more information.

Yeah, so some of what I'm seeing from this is that an additional element to some of this motivation that might be moving you forward could be some insecurity. There could be some fear of taking the next step forward in your life or in a relationship of some kind. And that can be an impediment to coming into contact with this next person.

Now, some of the clarification that I'm getting around the Emperor is that it's quite possible that the father situation that could be creating some challenges in your life would be a father that was absent. And so… and this could be a father that was either completely absent, or just emotionally absent. So the ability to trust that a man can be there for you, or an individual can fully be there for you in a way that you'll feel held and safe might be an impediment.

Ultimately, the way forward with this particular piece is going to be our Strength card, which is saying, "Have patience, be compassionate with yourself, welcome the parts, welcome some of this unconscious material around the father into your awareness so that it can be resolved, and you can move into a deeper, more healthy relationship."

Alright, let's take a look at the Outcome in terms of the soulmate at this time in your life. So this is fantastic news, we've got our Ace of Cups.

So my sense is that there's this really strong movement towards either some self development, or even having met somebody that is propelling you forward. It's wanting to propel you forward. But you might be coming up against some blocks that are creating some insecurity, whether for some of you that could be with a partner right now, where there's some insecurity in terms of being able to trust them more deeply and entering the relationship to a deeper level.

For others, this could be an impediment around doing the level of work and the level of self-cultivation that's required for you to meet this person.

The good news is that you're heading in the right direction. So as you make your way through some of these blockages, you're going to find that you have way more hope, way more sense of self-enjoyment.

This can also be an indication that your person really isn't that far off. If you've already got somebody, this is a sign that there's going to be a lot more ease in your life. If you haven't met that person, this is a good sign that you're going to start to be emanating the energy that could call this person forward into your life.

Let's take a look at the Advice card that's sitting up above. Advice card is our King of Wands. And so the King of Wands, this is the true, this is this is the highest level of leadership and mastery of your creative energy. So what this is advising, it's advising you to really be clear about the kind of sovereignty and energy that you're able to hold within yourself. It's not worthwhile for you to go off in different directions or compromise yourself, when there's somebody like this that could be showing up in your life.

I like this as a healthier representation than the Emperor who's in the Obstacle position here. The Emperor in the Obstacle position is a constricting, controlling, dominating force. The King of Wands is somebody that's learned how to channel their energy appropriately. They may have once been angry, or have a stronger temper when they were younger. And now they've really learned how to become like a balanced, well-put-together leader.

All right. So that's what I have for our first group. It seems like there are some little bits of growth that are wanting to happen at this time, all around good movement, good energy, and evolution towards a healthier representation of the masculine in total. So thank you so much for those of you that chose the first card.

Second Card – Double Helix

Let's open up our second option here. So for those of you that chose the double helix, this is going to be the reading for you.

Okay, so this is going to be the people that chose the second card. So it will be a soulmate reading for this time in your life. First card is the Situation. Second card is the Obstacle. And third card is going to be the Outcome. We've got our Advice card up here, and I might pull another card or two along the way, depending on if we want to bring some clarification here.

So let's take a look at the Situation right now in your life around the soulmate. So, Situation card, we've got our Two of Wands, which ultimately is a really good sign. It means that you have some choices in front of you, which you can see right here. Our individual has the globe in his hands, the Earth… the world is in your hands, you have a lot of choice, a lot of options available to you.

Now, this doesn't necessarily mean that you have multiple lovers that you need to choose from, or multiple options. But it is a reminder that there are more pathways than you might think. Sometimes we get this idea that we only have one soulmate.

And it's a good reminder that there is a multiplicity and abundance in the universe. So even if you've met somebody in the past that seemed like really the perfect person for you. And for whatever reason, they're no longer with you anymore, this is a reminder that there are many, many different iterations of types of people and beautiful connections that are available to you.

This is also a reminder that you don't necessarily need to make a relationship happen right now. There's some time for you to cultivate and think about what it is that you're creating in your life before needing to meet up with somebody.

If you're already with someone, you've got some space, you've got some room to start creating your ideal life with this person. You can start deciding how it is and where it is that you want to go.

For those of you that don't have someone in your life, this is a good time to think about what it is that you want to create for yourself. What is it that you're wanting to cultivate in your own life that's going to attract the type of person that you really want?

Let's take a look at the Obstacle card here. So Obstacle card is our Knight of Wands. And this can be a representation of a particular individual in your life who might be a little bit spontaneous, a little bit angry, fiery. This can be somebody that is… they've got a lot of that warrior energy, a lot of that fiery, intense energy.

And for some people, that might be a great connection. There can be sort of an immaturity to the Knight of Wands, which shows up in a flightiness… going this way, and then going this way, and only listening to their passions.

For some of you, this could be someone that's already in your life, maybe someone that's interested in you or someone you're in a relationship with. For others, this could definitely be an impulse inside of yourself.

In other words, a part of you that is really pushed and pulled and driven by your anger, by your creative impulse. It can be sort of choosing to dive in without really thinking about what the consequences might be.

So part of what's being drawn up here is a reminder, particularly because sometimes the Two of Wands is a sign that there are some choices before you. It's very much a reminder to give yourself room to think about your options, if you're thinking about different people. Or if you want to stay in the relationship that you're in or not. It's saying, "Maybe it's a good time to slow down, not not get thrown around by your emotions or thrown around by your passions too much."

But I want to pull a couple of cards here and just see if there's anything else that's clarifying for these first two cards.

Right. Yeah, interesting. So this, this particular period in your life is… there's such a sense of giving yourself room to find more grounding, more, more, more of your base, more of your sense of structure right now, so that you can see the options that are before you.

It's not necessarily like the impulsive side that's coming through with this Knight of Wands is generally an indication of feeling a little bit insecure. Like, "I don't quite know which direction to go. So I'm going to speed things up. I'm going to try to make things happen, even though really what's needed is to slow down, to relax a little bit."

So you might check in with any sort of sense of lack that might be showing up that's making it feel like: "There's not enough time. There's not enough time for me to find my right someone. So I better hurry up. I better jump on a dating app, or I better hurry up and decide if I'm going to be with this person or not." And literally create some room around that. So that you can make a more crisp and more intelligent decision.

Let's take a look at your Outcome card for this soulmate reading at this time in your life. Yeah, this makes plenty of sense to me. So the Outcome card is our Six of Pentacles. And the Six of Pentacles is often interpreted as being a card that's about philanthropy or helping others or giving when you can give or being willing to ask for what you need. And that's definitely a part of it. It's also a card about investment. It's a card about choosing to put your attention, your resources and your time towards things that are going to grow and improve.

So the strong, strong sort of sense that I'm getting around this reading is a reminder that you're not going to get your sense of worth or your sense of value from meeting a soulmate. It will feel wonderful to be with somebody that really gets you and really understands you, but you're already in the process of cultivating and developing a deeper sense of worth and value. And the more that you do that, the more you're going to have access to attracting and inviting the right person.

And so that's a big piece of what the Six of Pentacles is saying… "Put your time and energy in there. People that make you feel full and exuberant and like you're worthy. And put your time and effort into activities and ways of treating yourself that only increase your sense of value and increase your sense of worth."

All right, let's take a look at your Advice card around your soulmate. So the Advice card is our Seven of Cups, and this is a great card for this particular piece.

On the one hand, it's a strong reminder to keep your feet solidly on the ground. You can see our individual is up in the clouds, which can also be a sign that our heads up in the clouds. We're fantasizing a lot, we're not seeing things clearly, we're not really experiencing the fullness of reality ,and we're sort of drifting along.

The other piece of advice that has to do with this particular card is keep your eyes open for scams and be… this first tier of cups that this guy is obsessing over are all superficial values, like I want to be the winner, I want to have all the treasure. This one is an addiction thing. This is "I want to be the person on the high mountain, and really reevaluating where your values are standing, which are up in the higher places, which is in regards to a soulmate?"

Does this person really see me? Do I really feel like I'm with someone that values me, that wants to spend time with me? Is this person heading in the same direction? Am I able to grow something with this person? So this is just a reminder not to get obsessed with the flashy, sparkly, superficial things in dating that can be like, "Oh, wow, what an attractive person," or "Oh, gosh, they have so much money," which are both wonderful, you know, they have their place. But the deeper pieces of… is this person really… does this person really value me?

So for those of you that chose the second card, this was your soulmate reading. Thank you so much for joining in.

Third Card – Triangle

And let's take a look at our final one. So for those of you that chose our final card here, the triangle, this will be your soulmate reading for this time of your life right now.

Right. So we've got our first card, which will be the Situation. Second card is the Obstacle. And third cart will be the Outcome for your soulmate at this time. This will be your Advice card up above. And I'll probably pull a couple of cards just for some added clarification. So let's take a look here.

Let's look at the Situation in terms of soulmates in your life right now. So at this point in time, you're… the Situation card is our Ace of Swords, which means you might be going through a revelation, a realization either about what it is that you're wanting, or what it is that you've always wanted, or you value.

This could be something that's coming through for some of you… is new insights into the kind of love that you're wanting to create. This can also be an insight into the places where you may have made some mistakes in the past or gone over a relationship pattern a number of times you're starting to see it, and it's starting to loosen up and let go.

For others, this is totally a possibility that you are realizing that there's somebody already in your life that is really meaningful to you, and that you're starting to see the possibility that there could be a relationship here. There could be a soulmate type of romance that wants to occur.

So let's open up our Obstacle card, and we'll see what else starts to reveal itself here. So the Obstacle card is the Queen of Cups. And when the Queen of Cups shows up in an Obstacle position, this can often be a sign that you or someone you know, is really caught up in their emotions to the point that they're not necessarily being rational about what's going on around them.

So, considering this, this interesting dynamic here… the swords is the mental plane, and the Ace of Swords is this clear new insight, a new level of awareness. And what's getting a bit in the way can be the deep, murky waters of the emotional realm, which might be: "Regardless of the clarity that I know about something, my emotions are ruling me. They're telling me which direction to go. They're making me confused. They're pulling me this way they're pulling me that way.

This card can also sometimes be a sign of some challenges on the mother's side of the spectrum. In other words, from your childhood, there can be an overly clinging or an overly emotional mom, that sort of held on to you for too long.

Now, ultimately, this is something that is… this is like a healthy dynamic that's happening, because there's new insight that's coming in, that's creating new information for you to understand that might be helping your emotions to realign themselves.

So let's take a look. I'm going to open a couple more cards up to see if we can bring a little bit more clarity around this particular dynamic.

So with the addition of the Seven of Swords here, it's possible that there have been some… either somebody has been acting incorrectly, they've been hiding something from you, and you're coming to realize it, you're coming into clarity around that being a challenging situation in your life.

Or this can also be a sign that in yourself, you've sort of been fooling yourself with certain thoughts or certain ways of thinking about something, and you're coming to clarity.

Now, what's great about this Sun card, with the Queen of Cups, is there's a strong emphasis in coming back into relationship with what it feels like to be joyful, what it feels like to be happy.

So particularly in regard to soulmates, are you around somebody that brings out the light of your heart, that brings out and makes the part of yourself that is the inner child feel safe, feel loved, feel open?

So, for some of you, this could be a time where you're coming to realization that you're in a relationship that doesn't really do that, that maybe it's not as deep of a connection as you're wanting it to be.

For others, it's possible that you're starting to realize, "Oh, I really know what it is that I'm wanting. And it feels like the Sun card – alive, bright, beautiful.

So let's take a look at the Outcome card regarding soulmates in your life right now. So this is a pretty clear indication, as far as I'm concerned, that there's some kind of codependent relationship that's been going on.

So I get the sense that the realization that's being made here is either that you've been in a certain type of dynamic, whether you're in one right now, or it's been the pattern that you've been in the past where somebody has been hiding things from you, they've been taking advantage of you. And during that time, you might feel very murky, confused, lost. And you're going through a period of realizing that you want to feel more fulfilled, you want to feel more of this clarity of the sunshine.

So I would be really, I would keep your eyes open for the types of relationships that have ended up as codependent in the past, because these are not soulmate relationships.

Know what – that's not entirely the truth, because some types of soulmates are actually here to help us go through a growing process. But the type of soulmate relationship that leads to long-lasting love, beautiful reciprocity is not going to come from a deeply codependent, toxic relationship.

So you're going to want to, you might actually spend some time looking at what the dynamics were in the past for you and getting a real sense of what was it about that person that brought you into that relationship that didn't end up working out very well, just so that you have it and you make sure that you don't like stepping into something like that, again.

Let's take a look at your Advice card in this soulmate reading. Yeah, so I really like this, particularly for those of you that are in a relationship right now that is either falling apart or that, you know, it's time to start leaving.

The Nine of Pentacles is a strong affirmation. It's time for you to be standing on your own two feet, in your own beautiful garden, taking good care of yourself, and being really careful about who you let in.

This is a time for you to feel empowered on your own.

So, well, there's not a lot of information about a next soulmate. This is saying, "Why not start developing the parts of yourself that are going to attract the right kind of person?"

For those of you that are not in a relationship, this is just a reminder that you can keep cultivating this beauty inside. You've already begun to build something really beautiful for yourself. So keep doing that because it's going to bring the right person for it in the right time.

All right, thank you so much for those of you that chose the third card and thank you everyone. Really nice to tune in with you. Let me know how this resonates. And I'll talk to you again in the future. Take care.