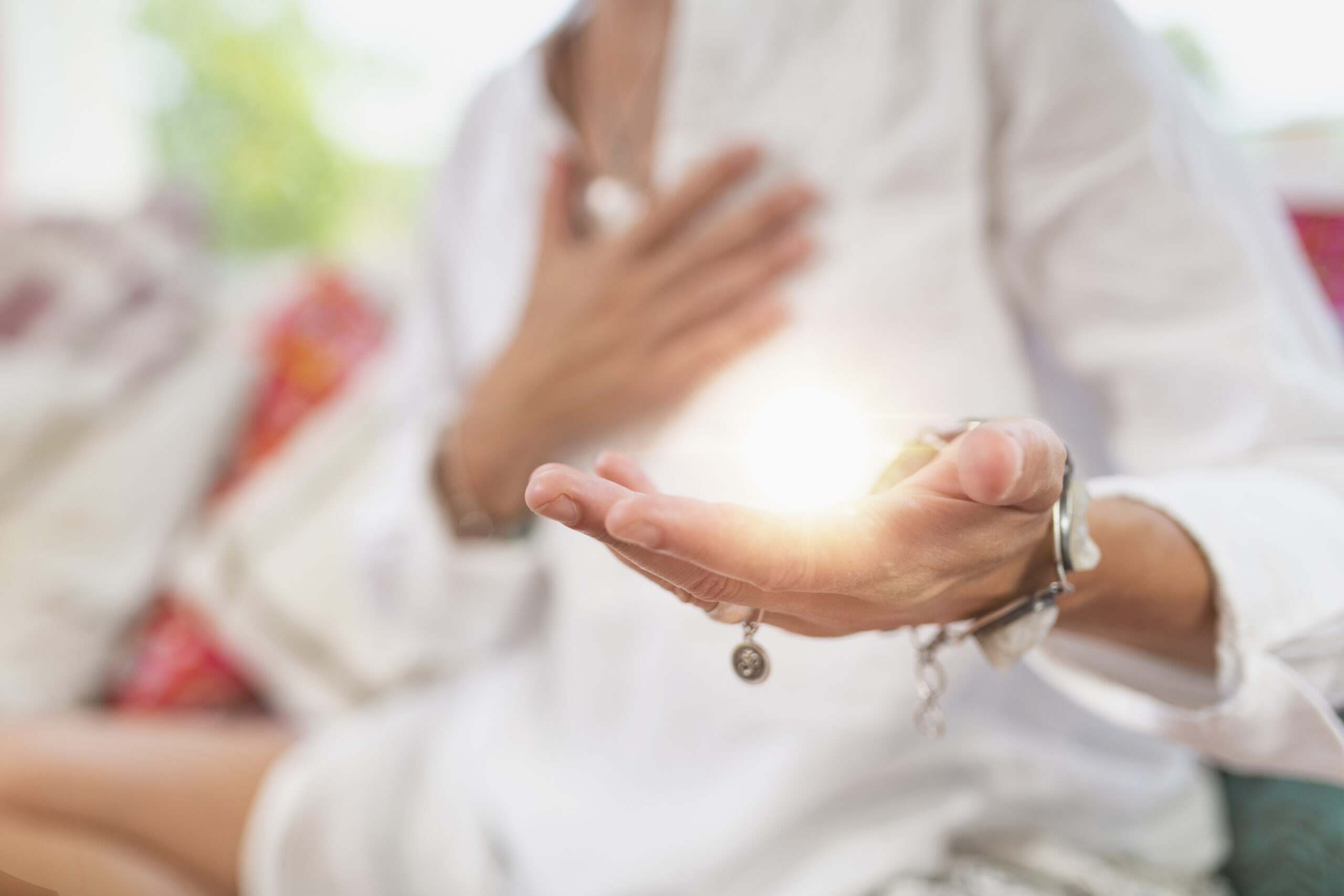 13 May

A Fresh Start In Love | Love Tarot Reading For 5/13 – 5/16

Hello everyone!

Sophie here with your Tarot Love Reading. 

This week, as the pace picks up, you will feel energized and inspired. You might want to go out and meet people or try new experiences with a partner. But before you dive into the unknown, it's important to honor what is ending. Is a chapter in your life coming to a close? 

When something doesn't work anymore, it can hurt terribly. Our hearts feel the empty space left behind by lost lovers and romance. This week is asking you to honor what you once cherished, so you can step into the next phase of your life. 

The good news is a life-changing romance is seeking you. Are you ready to let your heart open more than it has ever before? If so, it's time to put down the old baggage, and welcome fresh love into your life with open arms. 

Let's take a look at what else your cards this week have to say. 
Card #1: The Eight of Cups Helps You Release The Past
The Eight of Cups asks you to look at your love life closely. It's time to release someone or something that is draining your sweetness and vitality. If you have been sensing an ending or a break up coming, this could be the week it happens.
If you are single, this might be an invitation to walk away from solitude. It can feel safe on your own, but The Eight of Cups is supporting you tapping into the deep water of your emotions. Is your heart asking you to open to the possibility of a meaningful love connection?  
If you are in a relationship that doesn't make you happy, release will be a sweet relief. It is time to recognize what is keeping you from feeling fully alive. Breakups can be tricky, but The Eight of Cups offers ease and compassion if you make the decision to end a connection.
It is possible The Eight of Cups is showing you that a crush isn't worth your time. The dream of this person is could be better than the reality. After heart-centered examination, you might see that this person isn't a true match. 
To honor endings in your life, you can create a small ritual of loving release. You could write down what you are letting go of on a piece of paper and burn it, or light a candle of intention. Trust your heart to show you the right way of saying goodbye. 
When you put down the cups full of old heartbreak, everything feels lighter. You can easily open to a creative wind just beginning to blow. Get ready to open your sails! You are about to launch into a new exciting journey. 
Card #2: The Eight of Wands Is Calling For Adventure
The Eight of Wands gives you the gift of energy, luck, and inspiration. After you free yourself of old burdens, you can begin to look at your desires with fresh eyes. As you begin to dream about something new, the Eight of Wands will fill you with creativity and life force. 
Have you and your spouse considered going on a short vacation? This card loves to adventure and see new places. If you are dating, invite a new romantic friend to join you as you explore your neighborhood. The Eight of Wands encourages physical activity, so it could be a fun activity to go on a bike ride or a run with a crush. 
The Eight of Wands also offers creative juice and inspiration. If you and a partner have a home, it could be a great moment to begin a house project. Now is the time to invite a partner or lover into your creative work, and share your excitement. As you work to realize a vision and a plan, your intimacy will begin to strengthen like the wands in this card.  
Rest assured, your projects and connections are going to bloom. The Eight of Wands is filled with good fortune. The space left behind by the Eight of Cups is begging to be filled with new love, new adventures, and new creative dreams. 
Sometimes, the energy of the Wands can feel wild, but let that intensity direct you into new opportunities. When a partner or crush offers an opportunity to explore, create, and collaborate, it is time to accept! Now is a perfect moment to begin a journey into creative partnership with optimism and an open heart. 
Card #3: The Knight of Cups Brings Romance to Your Door
The Knight of Cups is a romantic messenger. He could represent a new lover, an unexpected date, or a call from a long-lost lover. This person comes with the key to your heart and a deep passion they want to share. Surprising love is possible now if you are ready to open the door.  
If you are in a committed relationship, Knight of Cups can signal it's time to renew the fire. You could take your partner out on a date to their favorite place, or buy flowers for your shared space. The Knight of Cups can help you create time for an exciting conversation about your true feelings and desires with your spouse. 
Sometimes, romance needs to be invited into your life. The Eight of Cups is asking you to open up space in your heart by releasing old hurts around relationships. Creativity and life force, represented by The Eight of Wands is waiting to flow into you. You have a lot of wisdom and fun to offer a potential partner.
Opening the door to love can look like getting back on dating websites. Or it could mean asking friends to set you up with someone! Take some risks when it comes to connecting. The Knight of Cups is a sign you will reach out to the right people and situations. 
But as you open the yourself to others, don't sell yourself short. Make sure the knight or fair maiden who comes into your home and heart is worthy of your creative vision and spiritual wisdom. The right lover will bring you fresh flowers, curiosity, and compassion.
You're invited to you to relax and soften into the knowledge that love is coming. Let the winds of romantic change blow through your open doors and windows. Enjoy the surprising encounters that are starting to arrive. 
Filling Your Heart With New Love
A lot has changed in a short period of time. Maybe you ended a relationship or walked away from an unrequited love that kept you from blooming. The Eight of Wands offered the wind of creative energy and the Knight of Cups sent opportunities for fulfilling love. 
As you begin this fresh journey into connection, keep checking back in with your heart and your body. When energy moves through us quickly, it's important to stay grounded. You could sink your feet into the soil, listen to relaxing music, or go on a long walk.   
Take moments to pause and appreciate where you have been and where you are going. The connections you released taught you a lot. You are preparing for meaningful relationships and deep love. 
From my deepest roots to yours, with love,
Sophie
P.S. What are you letting of right now? Do you have any rituals that help you release past relationships? 
P.P.S. The Tarot is a great way to think about beginning new relationships. You can book a private reading with me here!