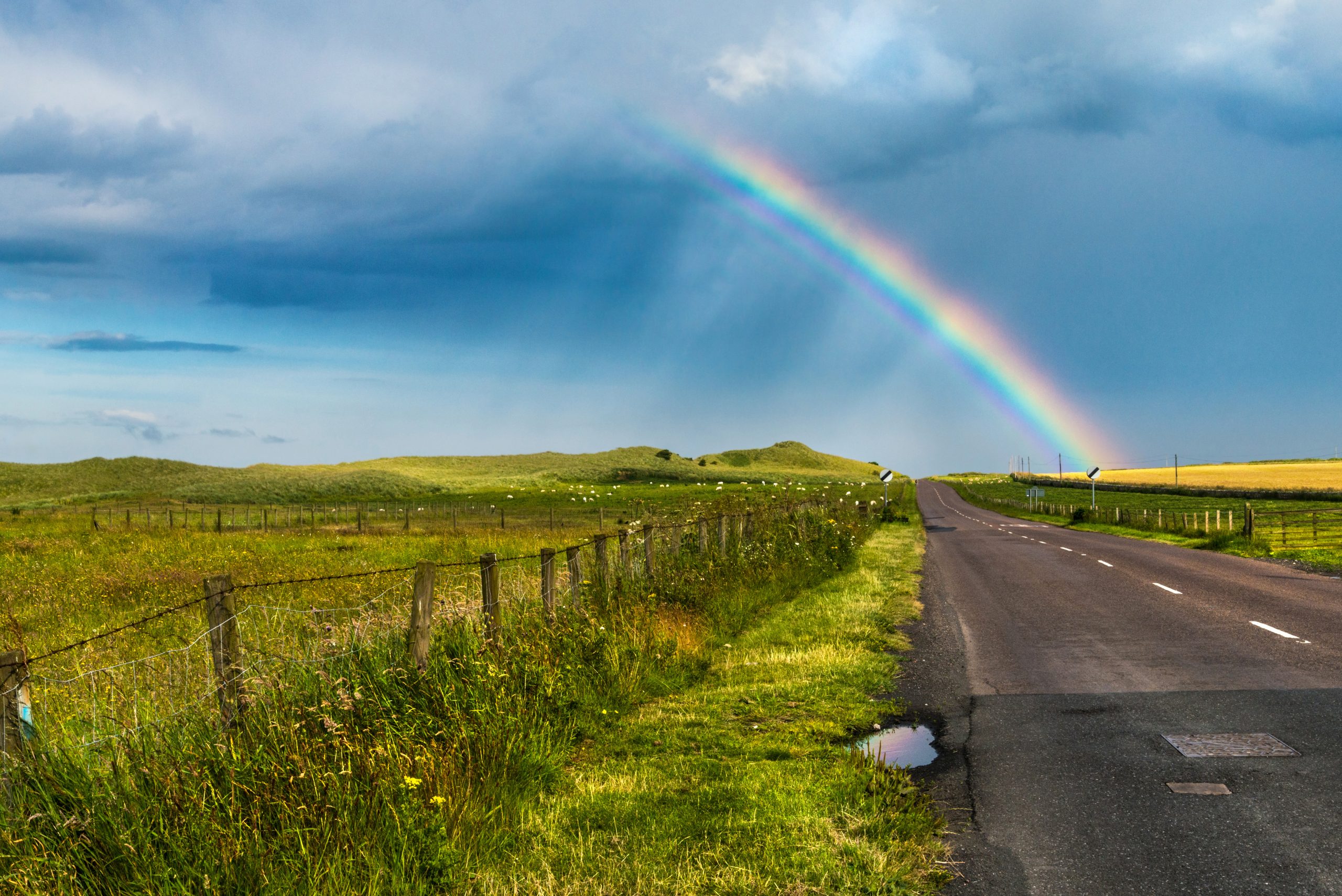 25 Feb

A Blessing In Disguise | Weekend Love Reading | 2/25-2/27

Hi Friends,

Does it ever feel like the Universe isn't listening to you?

It can be so frustrating to set intentions, try your best, and ask for guidance in your love life, only to be left feeling empty-handed and broken-hearted.

Well, your reading this weekend is a reminder that you're not doomed to repeat the same mistakes over and over again, and you're not meant to suffer either.

Right now, the Universe is responding to your prayers.

Your cards today carry a strong message of hope and might just offer a solution that could make all the difference for you.

The next few days will be powerful, and could bring up some strong emotions.

But you'll also find beautiful opportunities to move past an obstacle that has been holding you back in love and relationships. 

So let's dive in and discover the transformational insights waiting for you… 
Card #1: Ace Of Cups | Let Your Feelings Flow
How are you feeling right now?
Has a recent difficult situation in your relationship left you feeling emotionally depleted?
Your first card, the Ace of Cups, represents love at it's source. Think of it like the headwaters of a life-giving spring, from which your intuition and feelings flow. 

With this card showing up in the reversed position, it's possible that you're feeling drained, either from overextending yourself emotionally, or bottling up emotions that need to come out.

Have you been feeling defensive, hurt, or like you've run out of energy to give?
Is there someone you've been giving affection, consideration, and attention to who isn't giving enough back to you? 
This could be someone who is currently in your life, or a past lover whose absence still lingers painfully in your heart.
One way or another, the Ace of Cups is bringing a clear message to shift your focus onto yourself and express what needs to be released so you can truly open your heart to love.
It can be scary to share your true feelings with someone, especially if you're not sure how they'll react, or if they'll even be supportive.

However, no one can love you authentically if you don't risk expressing what's really in your heart to them – both the positive and the negative. 

So take some time to tune into your feelings, and loosen the cork on any buried emotions.

This could mean writing freely about how you feel in a journal, talking with a trusted friend or counselor, or having a serious heart-to-heart with your partner.

The Ace of Cups reversed also implies that a fear of being hurt could be causing you to pull back from a current partner, or could even be preventing you from getting out there and meeting new people if you're single.
Repressing your emotions can be a good strategy to get through difficult times in the short-term, but if it becomes a habit, it can be all too easy to get stuck in dissatisfaction and unhappiness.
It's important to remember that any uncomfortable emotions you might have will start to lighten up and transform the more you let yourself feel them.
So don't fear the process that the Ace of Cups is inviting you to partake in. 
You'll likely find that as you move through your feelings, a beautiful spark of love and inspiration is waiting for you on the other side.
Card #2: Page Of Wands | A Flash Of Inspiration
Can you remember seeing something as a child or young adult that sparked your imagination and awakened your desire for true love?
Maybe you watched a fairytale movie and when you saw the prince and princess kiss each other, you thought to yourself, "I want a love like that."

The Page of Wands has appeared to help you reconnect with your original, pure desire for fulfillment and satisfaction in love and relationships. 
In your eagerness to find love, you may have taken a few wrong turns and experienced heart-shattering disappointments. 
However this has been a necessary process of trial and error so that you can know the difference between false love and the real thing.
It's easy to see the best in someone right at the beginning of a relationship.

At first, you might feel like you've found your prince or princess, only to be shockingly disappointed when they turn out to have their own flaws, wounds and shortcomings.

The Page of Wands reversed is a reminder to not be discouraged by your initial efforts at finding true love.
You are being asked to reconnect with your original desire for love and find a new way to seek it out.

It's not that your desires have ever been wrong, there is simply much to learn in the realm of love and relationships. So don't be afraid to try something different or new!
By releasing past disappointments, you can discover a deep sense of inspiration and creative energy within you. 
Embrace the raw beauty of this energy. It hasn't quite taken form yet, so it is full of potential.

You are entering a creative phase in love and relationships. Enjoy it!

And as you do, be sure to keep an open mind, because it's your key to understanding the messages the Universe is bringing you.
Card #3: The Star | Finding Hope Again
Does it ever feel like the Universe is ignoring your wishes and prayers?
The Star has arrived in your love reading this weekend with a message of hope. However, you might have to change your perspective in order to see it. 
With The Star showing up in a reversed position, it suggests that the Universe has been trying to guide your path toward greater love, but some part of you has been resisting it. 
If you're wondering how this could be possible, ask yourself…
Have I been trying to change my partner against their will?
Is there an old lover that I'm still holding onto, even though they're out of my life?
Am I closing myself off to possibilities for love because I only want it to happen in a certain way?
If you can relate to these questions, then The Star is a sign for you to embrace your circumstances and trust that whatever is happening actually serves to benefit you in some way.
Try to look at your situation in love with fresh eyes.

Is it possible that what looks like misfortune is actually a blessing in disguise?
The Star brings a strong message that despite how things may appear, the Universe is working in your favor. 
So if you've been fighting against reality lately… take a pause, breathe some deep breaths, and start to get curious about your situation.
Maybe things aren't going the way you want them to because the Universe has an even better plan for you!
Waiting to find out exactly what that plan is can be tricky, because it requires TRUST.

But that's exactly what you're being called to do. Trust the process. Trust that when a door closes in your life, it's not to deprive you of love, but it's meant to guide you toward real love… lasting love.
Even in the reversed position, The Star is shining great blessings upon you.

And as your perception starts to shift, you will see how much love and support is truly here for you.
Finding The Ground Beneath Your Feet
Sometimes life wants us to turn our energy and attention inward so that we can re-emerge with greater clarity and confidence in love.

With all three cards showing up in reverse this weekend, it's a strong sign that spending some time in introspection while focusing on nurturing yourself can reap big rewards for you romantically.
Whether you're single or in a relationship, heartache can be one of the most difficult pains to transform. And it can also create a block when it comes to experiencing the kind of love that truly inspires and nourishes you.

But the Universe is on your side, gently guiding your attention to the places that still hurt emotionally, so you can open your heart and receive the love that you know deep down is possible for you.

Take it easy this weekend, and be gentle with yourself…

And expect the best, because you deserve it!
With Love,

And Appreciation,

Luna Dragonwell
P.S. Is there an uncomfortable emotion that you've been holding back from expressing? What inspires your love and opens your heart? Let me know in the comments below!