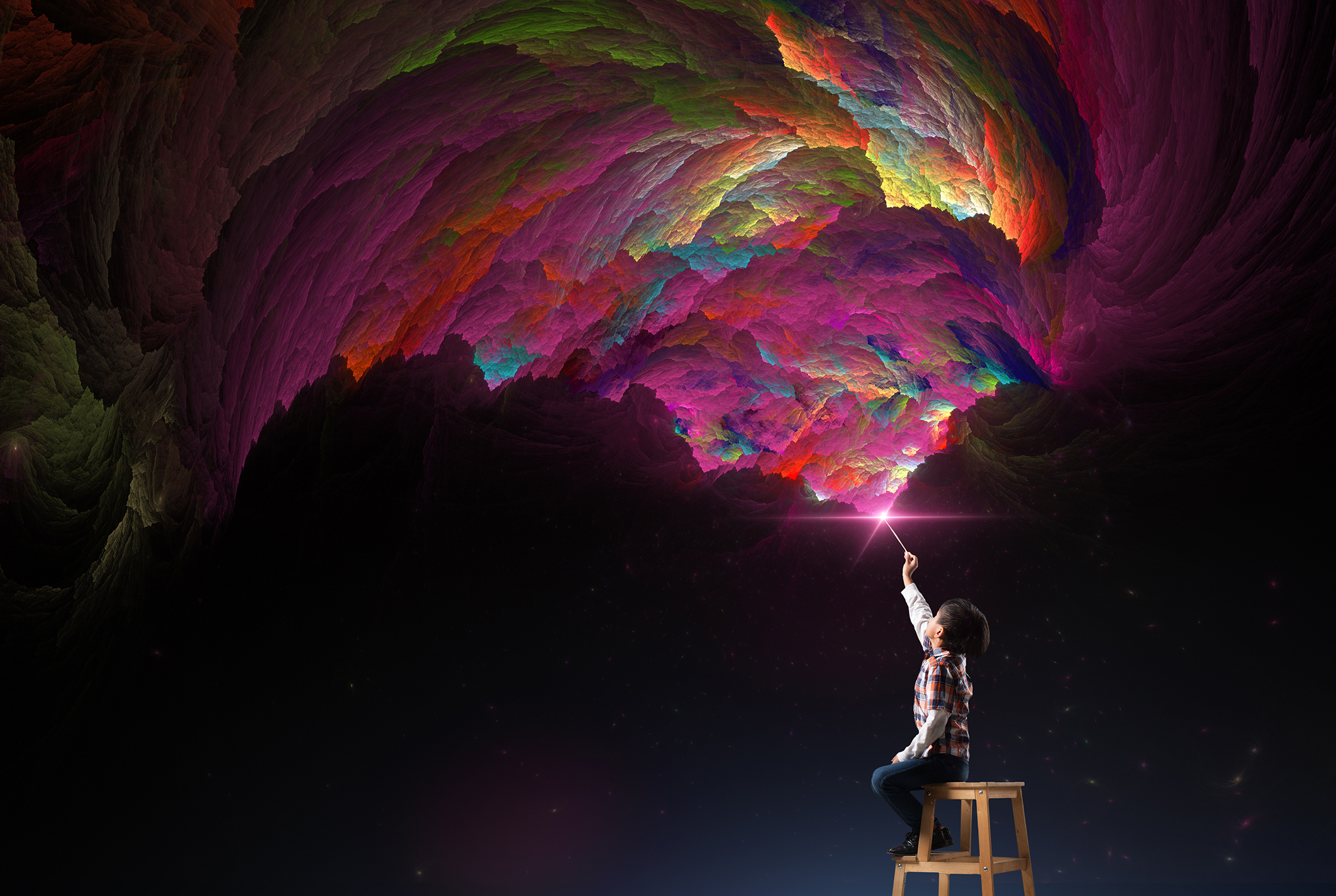 13 Jun

A Creative Awakening | Weekly Tarot Reading | 6/13 – 6/19

Hello Tarot Friends, 

Welcome to your Weekly Tarot Reading… one that happens to be bursting with renewal and motivation. 

There is a lot of energy about to flood you in the week ahead, which will likely get you moving in totally new ways. 

You might find yourself having brilliant new insights filled with creative fervor throughout the week. And, don't be surprised if these insights are accompanied by powerful emotions. 

All around, it's going to be a good one, so let's take a look at some of the ways you can take full advantage of the auspicious energy heading your way.
Card #1: Ace Of Wands | Joining The Dance
Are you ready for a breakthrough? Have you been waiting for a sign to dive into a new creative project? 
The Ace of Wands is pure creative energy, filled with an enthusiasm that moves you to take action. 
When this potent card arrives in a reading, it's a sign to jump in full force. If you've been researching or planning something, it's time to get out from behind your desk and give it some real world attention!
As depicted on the card, a hand reaches out from the clouds, offering you a single wand. This represents a sudden spark or brilliant idea that can appear from out of nowhere.
So don't be surprised if you have an "Aha!" moment this week, or something clicks that you otherwise wouldn't have expected.
If you've been hesitating, or weighing the pros and cons around a choice or new adventure, the Ace of Wands is inviting you to get into the thick of it and find out from direct experience, rather than relying on your imagination. 
We can spend days, months or even lifetimes debating whether or not an action is worthwhile. So, the wisdom of this card is that "truth comes from contact". 
In other words, this isn't a time to try and figure things out in your mind. Instead, you will get faster and more accurate feedback by joining the dance and seeing if you like to move in a new way. 
So give it everything you've got! If it works, it works. And, if you find out it's not quite right… Well, now you know it's not for you, and you can put your attention somewhere else. 
Either way, it's a winning bet, because certainty always helps move you forward.
An amazing amount of time can be saved by stepping in and seeing, rather than endlessly debating with yourself. So get in there, make your move, and find out!  
Your next card is a sign that by following your spark of inspiration you could ignite a full blown bonfire… or, you might even meet someone who helps light that fire for you.
Card #2: Page Of Wands | Manifesting Your Vision
The Page of Wands represents fearlessness, excitement about ideas, and good news. The Page of Wands might also represent someone creative and charismatic who is entering your life. 
At the same time, the Page of Wands can be a sign that you are holding back from implementing your beautiful, bright new ideas.
You could be withholding your unique vision from the world because you're unsure of how it will be received.
Or, it's possible you've been bouncing from one idea to the next without seeing if any of them will blossom and become something real. 
The Page of Wands is ultimately great news, because when he arrives, he is inviting you to stand up for your perspective, get fully behind it, and fearlessly move forward with your vision. 
It's time to drop any internal discouragement or uncertainty. 
Instead of waiting for the outside world to affirm or approve of your direction, listen to your instincts and go for it, regardless of what others think. 
If you keep shifting from one idea to the next, waiting for someone else to validate your direction, you might find yourself missing out on the perfect plan that could really take root. 
As you can see in the card image, the flamboyantly dressed Page seems somewhat out of place in the middle of the arid desert. 
This symbolizes the fact that he is ahead of his time. The Page of Wands cannot expect the people around him or his environment to understand the vision he is bringing to life. 
You might also notice that even within the dry surroundings, the Page's wand has green leaves, symbolizing his ability to bring forth creativity from seemingly nothing. 
Just like the Page, don't expect your surroundings to affirm what you know deep inside. 
Instead, trust your instincts and reach courageously down into the deep, creative energy you have within. It is on tap and simply awaiting your call.
You were built for this kind of creative magic. So hone in on what feels most alive to you, and get to work bringing it forward!
Sometimes, The Page of Wands can be a sign of meeting someone who will inspire you, mesmerize you, and maybe bring forth an emotional awakening in your life. 
Whether it's through meeting someone or not, your next card makes one thing for sure: you are headed for a powerful emotional breakthrough. 
Card #3: Ace Of Cups | A Juicy Renewal
The Ace of Cups represents emotional awakening, new beginnings and fulfillment. 
Particularly if you've been experiencing an emotional dry spell, or even a wasteland, the Ace of Cups is a sign you are on your way to an epic renewal. 
What has felt bland, cold or barren could start to come alive in a big way this week. 
You might begin to feel your heart open like a lotus flower, reminding you of all the ways that life is so beautiful. 
When your heart opens like this, it allows you to feel sensations you may have stored in your body and energy from the past. So don't be surprised if you find yourself crying, or feeling tender and vulnerable this week. 
It won't be a dark, hopeless type of emotional movement, but the kind that feels refreshing and freeing. 
This renewal might feel like fresh rain, and a readiness to take on life with new vitality. So don't shy away from all of the "feels" this week. They are here to serve and enhance your life in many ways!
The shadow side of the Ace of Cups is that it can produce a sense of overwhelm and projection. 
As long as you trust this healthy emotional upheaval, and don't try to control it, you can avoid feeling like you are in over your head. 
As for the possibility of projection: remember to own the spiritual joy and energy as your OWN relationship with life, rather than making it about someone else. 
Particularly if you meet a magnetic person, as possibly indicated by the Page of Wands, don't give this emotion away. Even if they are the catalyst for the joy you feel, it's ultimately not about them. 
The more you root your beautiful experiences in yourself, without giving them away or trying to control them, the more you will cultivate a beautiful relationship directly with the incredible mystery of life.
This is a very rich and potent reading, with renewal and vitality oozing from its every pore. So don't hold back, and use every inch of this juicy energy for your benefit this week!
Allow the creative spark indicated by the Ace of Wands to light you on fire. This is no time to waffle on the edge of action. 
Instead, trust that you will get a sense of what direction to head by jumping in and giving it a try. 
And, listen to the wisdom of the Page of Wands. Don't worry about what others think! 
Even if your ideas or visions are strange to some, staying true to yourself is what will bring you the success you seek. 
Finally, let yourself experience all the "feels" this week. 
If you're crying, remember you are clearing out and making room for more joy to come in. 
Otherwise, you could be experiencing the kind of emotional high where everywhere you look feels like a rainbow. 
Don't forget to enjoy yourself and have fun! 
With love,
And in service, 
Jonathan Lionheart 
P.S. Do you have ideas you've been afraid to pursue? What's something in your life you could use a breakthrough with? You can leave me a comment here on our blog, and let me know!  
P.P.S. If you are feeling like you can never take advantage of the creative sparks in your life, or you're just curious about which path to take, you can schedule private reading with me here.