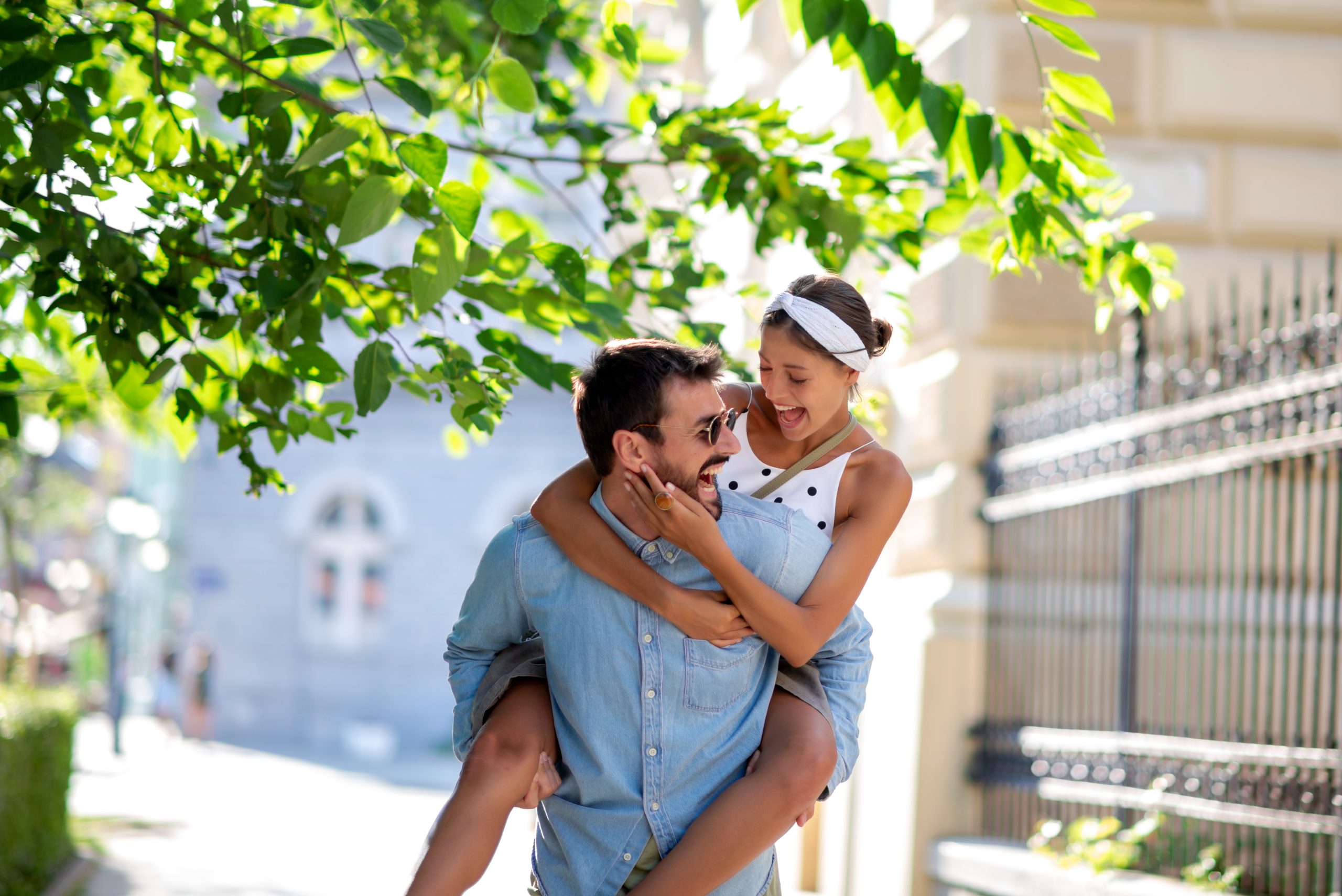 04 Aug

A Destined Connection | Weekend Love Reading | 8/5 – 8/7

Hello Tarot Friends, 

This is Jonathan with an exciting Love Reading for you. 

In the days ahead you could meet someone who sweeps you off your feet. We're talking about real romance here. It might even feel too good to be true. 

You may be wary at first, as you've likely experienced love like this before only to be disappointed when things didn't work out. 

But this time could be different. Everything is pointing to a powerful connection and one that wants to last. 

So don't be afraid to say yes to someone who wants to take you out. This could be a destiny knocking on your door, and a connection that can grow into something meaningful. 

Let's take a look at your auspicious love reading for this weekend. 
Card #1: Knight Of Cups | A Romantic Proposal
The Knight of Cups rides proudly on his white horse carrying a cup as an offering to his love interest. 
This card represents idealism, charm, and is the most romantic of all the knights. 
Someone might try to win your heart. They've either made their intentions known and will soon act on them, or you are about to be surprised by discovering their longtime interest in you. 
It's also possible there is someone you've been wanting to ask out. In which case, this is your moment.  
Either way, romance is the language of the Knight of Cups. So prepare to be dazzled.
The Knight of Cups represents a person who tends to be in love with love itself. They will go out of their way to talk to someone they adore, and are known for their flirty style and creative nature. 
While Knight of Cups people are naturally romantic, they can sometimes be immature in their love conquests. Because of their love of romance, they have a tendency to stick around as long as the fire is bright. 
But once the initial spark has faded, they may head off into the sunset in search of a new flame. 
That being said, this love may be here to last. Many relationships start with the luscious spark of the Knight of Cups, and grow into something secure and stable.
If you're in a relationship, your partner might surprise you with a fancy dinner out, a declaration of commitment, or even a marriage proposal. 
It could feel like a wave of romance is pouring into your relationship this weekend.  
If you're single, you've either got your eye on someone, or someone has their eye on you. Don't be surprised this weekend if someone asks you out, or professes their undying love for you. 
If this person is anything like the Knight of Cups, they are likely attractive, charismatic and soulfully creative. 
In either case, your next card is a very good sign. Something is shifting, and you could be swept off your feet by an unexpected surprise.
Card #2: The Wheel Of Fortune | A Great Surprise
The Wheel of Fortune is always turning…

Sometimes it goes up and life is filled with new opportunities and exciting rewards.

Sometimes it goes down, and life feels challenging and doors seem to close around you. 
No matter where you are now on the Wheel of Fortune, you can be sure things will change. 
The Wheel of Fortune symbolizes life cycles, luck, and unexpected events. Your love life may go through a big shift this weekend. 
You can expect a new perspective and the arrival of some kind of major change.

With the Wheel of Fortune, shifts don't usually happen over night. Like tectonic plates, the change in your life may be slow, but they are potent.
Whatever you're experiencing in your love life, you can expect there to be an evolution. With your first card, the Knight of Cups, the shift is likely headed straight towards romance. 
If you're single right now, the Wheel of Fortune is a sign your single days might be over soon. Especially if you've been in a romantic drought, you could find yourself dab smack in the middle of love paradise. 
Whether this means more suitors, or the perfect match, your love life could get a healthy boost. 
Particularly with your previous card, the Knight of Cups, it's likely a very special person will come into your life. 
The Wheel of Fortune is about fate and karma, so your next connection could be a big one. This could be someone you are destined to meet and accomplish something important with. 
If you're in a secure relationship, the Wheel of Fortune ultimately bodes very well. But you might need to stretch and grow in order to meet the changes ahead.
Whether you are preparing to make a deeper commitment, or needing to reevaluate your relationship in some way, there is change in the air. 
Someone could propose to you in the near future, or plans to start a family may be seriously discussed. 
With the changes indicated by the Wheel of Fortune you might be heading into unknown territory. Luckily your next card is another sign you are heading in the right direction.
Card #3: Three Of Wands | Taking The Next Step
The Three of Wands is all about expansion, confidence, and looking ahead to the future.
This means you could be taking your relationship to the next level! 
Your love life is about to gain momentum. No matter whether you are single or in a relationship, romance might begin to expand in a healthy direction. 
The Three of Wands shows a man standing with three sturdy wands staring out to sea. He has sent his ships out into the world and now awaits their return. 
The ships at sea represent taking a chance on a big opportunity. 
You may have laid the foundation for something important, and now it's time to take a chance and go for it. 
If you're single, It's possible you've let someone know how you feel, and now you're waiting to hear if they feel the same way. You might be headed into a new phase of dating and getting to know someone. 
Alternatively, if you don't have anyone special on your mind, the Three of Wands is a nudge to go out and explore new places. Get out of the old routine and see who's out there. 
This is a great moment to take a chance with someone. Go on a date and test out the waters. You might be surprised at how much you like this person. 
If you're in a relationship right now, you may be planning the future with your significant other. Looking at places to live, houses to buy, or making a plan to start a family together are all indicated here.  
Everything is moving forward in a positive direction. The momentum is in your favor, and love is ready to flourish.
The Three of Wands is also a sign of mystery. While you might have an idea of where you want things to head, the future remains somewhat hidden. 
So get excited, because by all indications you are headed toward a deeper sense of happiness in your love life.
You could be headed for a very romantic weekend.

The Knight of Cups is a sign someone wants to ask you out or make a romantic proposal. 
This could be the person you've been waiting for, or someone totally unexpected. Either way, their proposal could shift your love life in profound ways. 
Your second card, the Wheel of Fortune, is a sign of good luck and surprises. Any romantic meeting in the coming days could be a destined connection. So stay open to whoever arrives. 
And don't be surprised if a love interest turns into a new partner…

Or if a relationship turns into a life partner.

The Three of Wands is letting you know momentum is building in your relationship, and there could be a solid future with this person. 
You've got a positive, exciting weekend ahead.

So enjoy yourself, and be open to trusting the love that wants to come into your life. 
With love,
And in service, 
Jonathan Lionheart 
P.S. Do you already have a special relationship in your life? Do you know who secretly wants to ask you out? You can leave me a comment here on our blog, and let me know!  
P.P.S. If you'd like insight into your romantic life, or need help deciding which direction to head, you can schedule a private reading with me here.