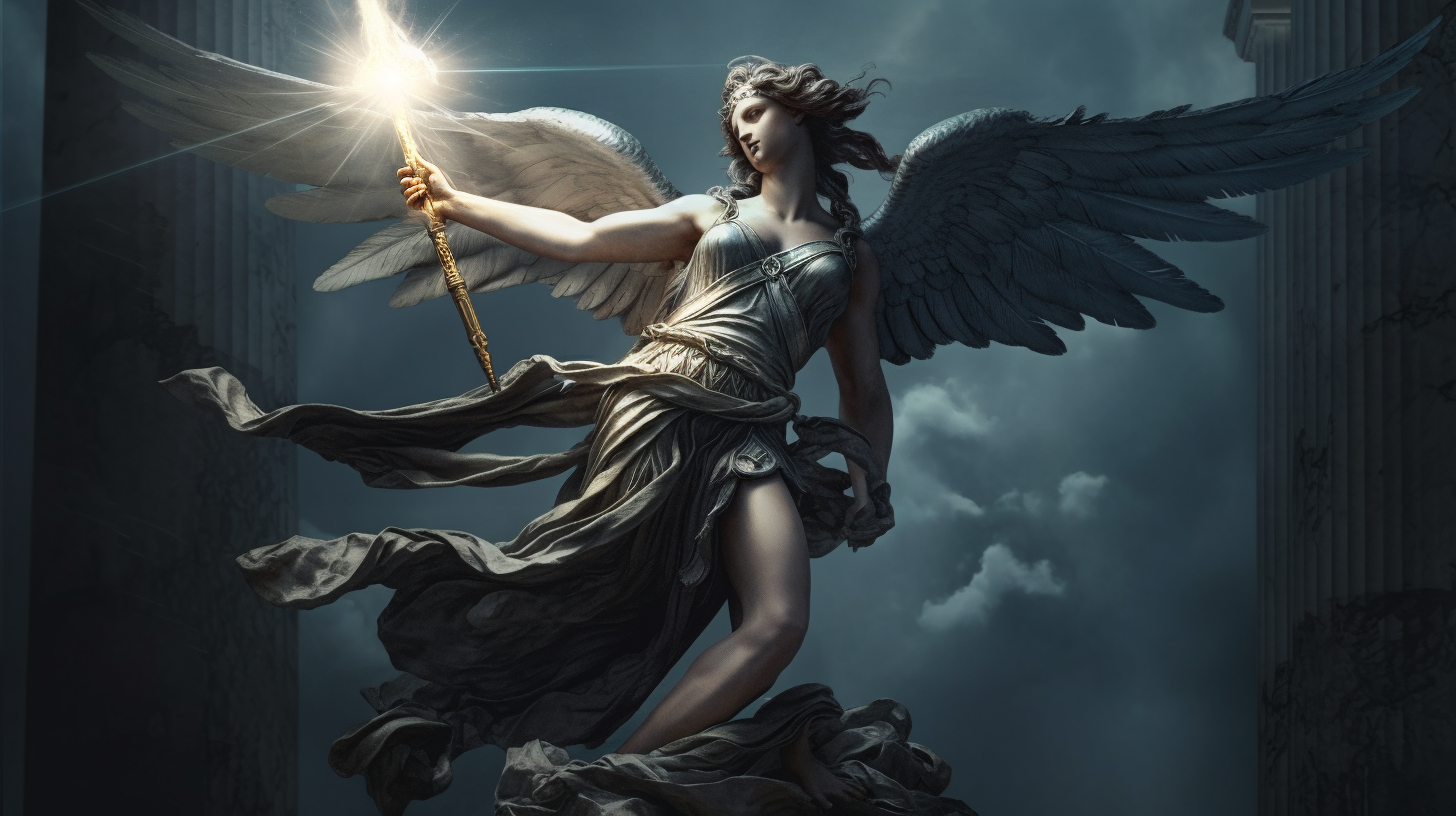 14 Sep

A Divine Intervention | Weekend Tarot Love Reading | 9/15 – 9/17

Do you ever wonder if the effort you're putting into someone is really worth it?

Galena the Mystic says this weekend might bring delays, endings, and a need for more communication in your love life. Thankfully, cosmic forces could intervene, helping to clear confusion and push you in the right direction.

She's here to help you tap into your inner knowing, so you can prepare yourself for change and a positive shift in your direction.

P.S. Have you been struggling to set boundaries with someone in your life? Do you need help breaking free from a toxic situation? Leave a comment below and let Galena know.

Hello, beautiful souls here at Cosmic Updates. It's your intuitive tarot reader, Galena The Mystic here, and I'm back with another weekend love tarot reading. So if you are feeling stressed about this Mercury retrograde, or if you just feel like you can't get a handle on things or you have to redo, re-communicate, reiterate what you meant several times, clarify what you mean several times, just know that's collective. It's happening on a collective level and it's not just you. Page of Swords reverse as well as a Nine of Wands reverse, some of your communications could be making you a bit weary right now. And you could find some conversations that you are led to have or guided to have a bit intimidating. I feel like this is a weekend in which you'll really need to communicate and almost over communicate and over explain yourself. And there could be some confusion, drama, or mistrust because of that.

So with this Page of Swords, it seems like our thoughts, the way we speak to others, the way others speak to us is really coming up in a way that's quite irritating, is the energy that I'm picking up on. And with the Nine of Wands, it could seem like there are big hurdles to jump through, when it comes to some of the topics that you need to speak about. And we have the Five of Swords reversed or actually upright. I don't know why I felt called to say reversed. Maybe some of you are experiencing this Five of Swords in the sense that you need to walk away from some of your limiting beliefs, especially with this Page of Swords reversed.

But with this Five of Swords upright, I feel like we're being called to walk away from certain conflicts that are just simply not worth the trouble. And also, if you can't find a solution right now, it's okay to walk away from the situation until you are clear on what the solution will be. But right now, it seems like a lot of things are just not being made clear to you. With this Five of Swords, you're meant to also walk away from people who have really immature communication style. Maybe they are petty with their words or just really argumentative or really negative. There could be gossip and rumors as well. And this is something that you're being told to walk away from and kind of to protect yourself from as well.

What else is coming up in our love lives this weekend? Some things are just really not worth it. You don't want to overwhelm yourself by trying to fix certain issues. We also have Temperance and the 10 of Cups in reverse. Wherever there's a lack of harmony or a lack of shared values, Temperance is here to show us that it's going to be made clear to us. And some of the issues we're struggling with in our love lives are actually going to be divinely intervened upon.

And also, this is a card of alchemy, transmutation, and kind of taking different parts of a situation and blending them together in order to create an entirely new one. And so whatever options you think you have, I actually feel like there are many more options or many more solutions than what you are seeing at this time. When you look at the situation you're in right now with the information you have available to you right now, it almost seems impossible. It seems like the only option here is to walk away. And that might be true for the very time being, or the immediate time being. But it does seem like in the long-term, Spirit is here to help you take the best parts of this situation. Even if it's just a lesson for you to take away from this situation, you're still walking away with something good, if that makes sense.

So for some of you, this is leaving relationships, leaving limiting beliefs behind, or leaving a situation in which your values are not shared with someone. But I do feel like with Temperance here, there's some sort of understanding that there is compassion in this situation, there's grace. And there's also almost like a filtering of what's not working. So for some of you, this is actually really beneficial for your relationships. And some of you, you're realizing that your long-term vision for yourself just simply does not align with this other person, and that they can't share with you the fullness of the 10 of Cups in the upright position.

Whatever it is, it seems like there's some disparity here between you and your loved ones. I'm definitely getting family relations. So for some of you, it seems like your whole family is not on the same page right now. I want to tell you, give that time, give that time. Temperance is all about patience. Also, give people time to come around. Don't put pressure on them in order to make decisions quickly. And don't expect others to know the answers to questions you yourself don't have answers to. So, that's just something I'm getting.

10 of Swords reversed. So there could be some sort of delays due to you resisting an ending of some sort. We have the Two of Pentacles reversed, so a transition that needs to happen. Maybe you've had to be very strategic, maybe you've had to balance a lot. Maybe you are feeling just exhausted and depleted with your energy. Something needs to give in order for you to feel at peace, and in order to feel like there is closure and conclusion and finality. I feel like some of you're resisting an ending where when the ending actually occurred, you would feel very at peace with this. You would feel like you're able to take the good from the situation and move forward, but you're kind of resisting that. Some of you are just kind of resisting that entire process here because you are afraid of picking up a new paradigm for yourself. You don't want to let go of what's comfortable here. So, let's get a couple more cards for advice.

Okay, we have the Ace of Swords in reverse. So yeah, this is you resisting some sort of new beginning in your love life. Maybe because you're afraid of the unknown with all these gray clouds here, maybe because you're not trusting in the self. Ace of Swords in the upright is a card that's very resolved and very comfortable with some sort of decision it's made.

Eight of Swords, so you are somehow being trapped by your own illusion. Maybe you feel that you're trapped. Maybe that's the illusion that you need to overcome. But with this Ace of Swords reverse, it's like not trusting yourself means that you stay in a situation in which you're limited, versus feeling like you are limited and that you can't see what's going on. It seems like this decision that you're evading is the key to feeling free and feeling liberated. And so, Spirit's coming into help you with that. It does seem divinely ordained that you liberate yourself, whether it is from the beliefs, from the narratives, from the circles, the cycles you repeat with people. It just seems like the divine intervention is going to help you actually almost miraculously heal from this. But you have to be willing to do that.

We also have Justice reverse the Hierophant reverse. So there is some sort of lack of law and order, some sort of lack of commitment, some sort of lack of truth, some sort of lack of fairness. There's almost, even with this 10 of Cups, the word I'm hearing is, void, with this reversal here. Something's missing, something severely important is missing that would make this situation make sense for you, your vision, your authority in the long term. So, it seems like self-betrayal is what's going on here. So, let's go ahead and get some Oracle cards as well.

Yeah, it's like you're not listening to your own truth or exercising your own authority here. We have Pallas Athena, think. So, yeah. Some of you, your thoughts have just really been overwhelming you. Your mind is racing more than usual. This could make a lot of sense with Mercury retrograde as well. But there is a way through this situation that isn't as stark as partnership, that isn't as stark as what you are thinking it is. Some of you think that this is a destructive moment, but actually with Temperance, I feel like there are solutions here. Saturn, structure. So yeah, this is what I'm saying that. There needs to be some sort of law and order implemented. This could be a routine. We also have conjunction, alliance here.

So, I feel like you are aligning with certain energies. And something about the things you do every day, something about your karma, something about discipline is coming up. So you really need to reorganize and reassess, especially with this Two of Pentacles reversed energy. What you have time for in your life, what you're putting energy into in your life, who is the best for you, who is nurturing to you? Okay, we have Ceres here, and so overcoming illusions that I think are caused by the stress of being honestly, disorganized or inconsistent. So, you are being inconsistent or someone in your field, energy field is being inconsistent. And Saturn is coming to kind of fix those things.

And for some of you, it does come through ending. But this could also be just the ending of illusions that you've kind of held onto or internalized because of this lack of order. I think that for some of you, this is as simple as you creating boundaries within a new relationship or an existing relationship of some kind, creating boundaries and rules within that relationship that serve you. And for some of you, that's amazing. The relationship becomes elevated, the relationship becomes evolved, and it actually grows for the better.

And for some of you, you create laws and boundaries in the relationship and then it falls apart. And spirits saying, "Either way, that's okay because it's not on you." The only part of this situation that is your responsibility is communicating your boundaries and communicating your rules for yourself. And as long as you live by that sort of code, I know this sounds like so not romantic, but it really is the most romantic thing you can do, is set healthy boundaries for yourself and watch people rise to that. And watch people take that seriously and say, "Hey, I'm going to take responsibility for you." Or, "As someone who's in your life who really cares about you, I have a responsibility to handle myself a certain way or to show up a certain way because I care about you." So for some of you, you're really bonding in this way, deepening your relationship, and closing out toxic cycles between you two. Because you're choosing to show up with this Saturn card here, choosing to show up differently and taking care of your energy.

For some of you, someone doesn't rise to the challenge, rise to the occasion. Someone doesn't take responsibility for you. And in that case, I think it's a little bit of a wake-up call. I think that's that divine intervention we spoke of in the beginning where Spirit makes it very obvious to you, so that you can walk away and make the decisions that are for your highest good. But you can't resist making decisions out of fear of changing your relationship, out of fear of losing someone. You have to make the changes that are best for you. And who's meant for you, they're going to rise to that commitment, rise to that responsibility, rise to those changes, and keep growing with you. And everything else is beyond your control.

So, I really hope that this helps this weekend. I think there's a big mixture of logic and love that we can really master. Right? Even with these mixing two mediums, to create something different. The mixture of logic and love and discipline and pleasure, that is all going to be brought to the forefront this weekend. And there's a huge opportunity here for coming up with a solution that is rooted in reality as much as it's rooted in your spiritual values. Or rooted in the earthly, I should say, because your spiritual values are a part of reality. But I feel like you know what I mean. It's rooted in the earthly, it's rooted in the spiritual, it's rooted in love, but it's also rooted in boundaries and honesty. So if you don't feel capable of setting certain boundaries with someone, maybe try to work on that, that self-love and self-care to get to know yourself better and to understand why you hold certain values and why it's so important to you that you live by them.

So, there's a lot here about integrity as well. There's some sort of answer or some sort of solution that balances that. And even a balance between trusting the self and trusting others, bringing that into balance and kind of seeing the consequences of that play out this weekend.

So, I'm really wishing you all the best as you navigate this. It does seem like a tougher energy, but it seems like an energy that's going to bring a lot of maturation to those partnerships that are meant to stand the test of time. And so, we're going to learn a lot about ourselves and each other this weekend.

In the meantime, I'm sending you so much care and compassion. Please comment down below and let me know how this resonated. I also want to let you know that you can book a private reading with me at cosmicupdates.com/galena. Thank you so, so much for joining me. I can't wait to hear what you're navigating this weekend. And I'll see you in the next video. Okay? Bye.