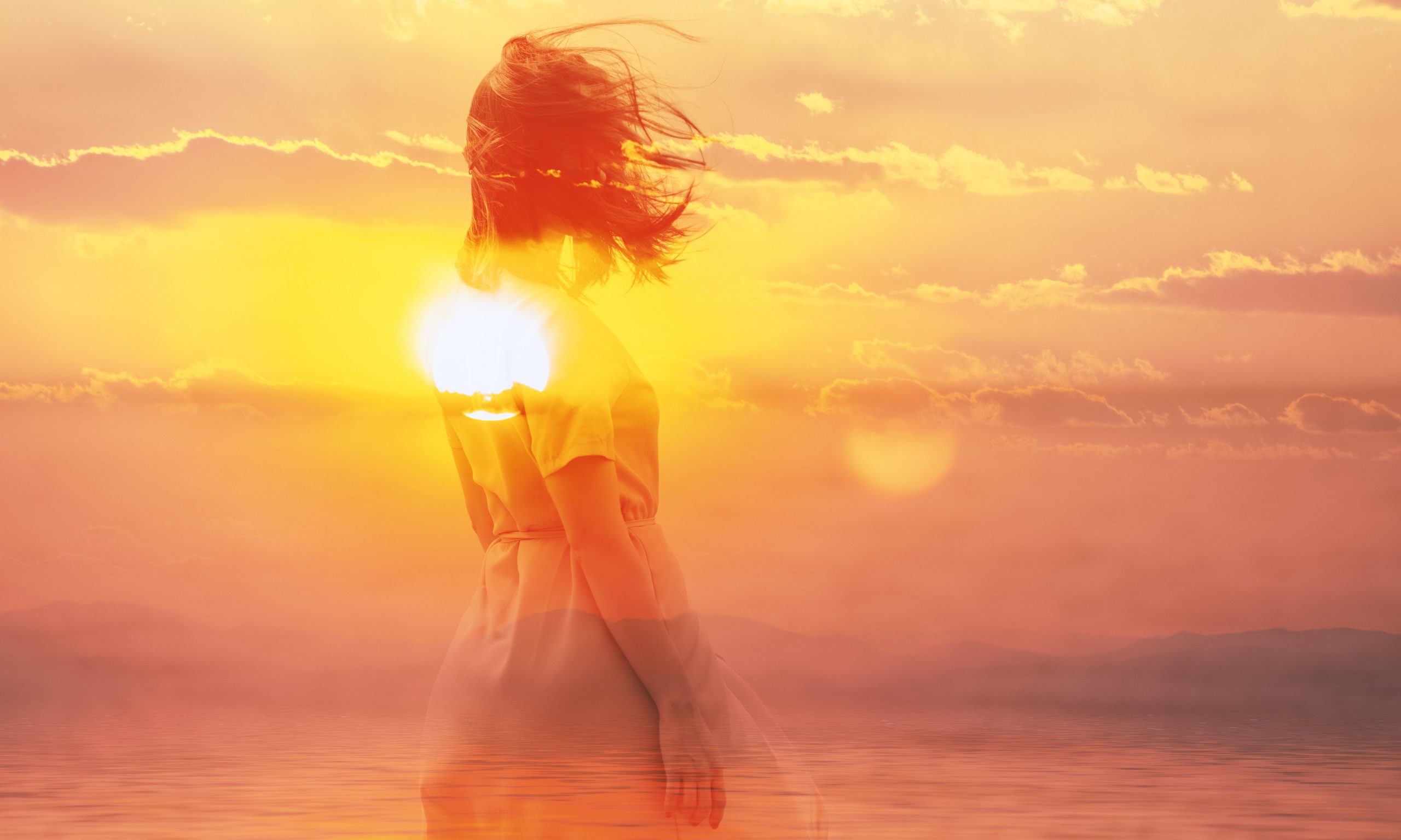 01 Dec

A Karmic Test | Weekend Love Tarot Reading | 12/2 – 12/4

Do you ever feel like an outside force is preventing you from fulfilling your desires in love?

Karma says you may have to deal with karmic obstacles in your love life this weekend, but true love could be waiting for you on the other side.

She's here to help you navigate the energies ahead, so your heart can prosper, here in her Weekend Tarot Reading. Enjoy!

(Promo Code: COSMIC provides 10% off a reading when purchasing on Etsy.)

P.S. What's standing in the way of deeper love in your life? Is there a situation that is testing your inner strength right now? Leave a comment below and let Karma know!
Hey everyone, welcome back to your weekend love Tarot reading. I'm Karma, and I'm gonna be reading your Tarot today.
Let's jump right into it with my blessing and prayer as I shuffled the deck. I hope that you guys are doing well. So let's take a look here.
Mother, Brother, God, Divine Holy Spirit of the most right, thank you for allowing me to be a clear channel of receiving messages for the collective in regard to their current love connection. I ask that these messages provide clarity, guidance, healing, and understanding, as well as the higher knowledge and perception of what karmic cycles, soul lessons, and generational curses they may currently be going through, about to go through, need to become aware of, learn from, heal from, and release. Lord, and all that you are able to do, and all that I am, and all that I do, I live by your word and your word only. In Yeshua's name I pray. Amen.
In the Past, you do have the Nine of Pentacles. Forgive me, can you see that? So you have the Nine of Pentacles here in the Past. You have the Magician nice, okay, for Present Energy. I like this. I like this. And then you have the Devil.
All right, Capricorn energy, Scorpio, Virgo energy here. Strong earth energy.
All right, Collective, Nine of Pentacles in the Past…this is about fulfillment, stability. I keep getting this. So Spirit is showing me like a looking or wandering, a searching. You're searching for something.
But I feel like you knew that you were searching for fulfillment within your own self. So you were investing in your own self. You were establishing yourself, okay. This was a time of connection.
You may have also felt a little bit overwhelmed in the past, recent past…like I want to say last few weeks, and perhaps even in just like the month of November.
Some of you are single, but not single, like there's a situation-ship that I'm connecting to right now.
However, there is an energy here of being independent, being poised, feeling successful in the movements that you've made, feeling as though you have accomplished a goal, a dream.
Or, for some of you, you finally recognize that you've made it to the next step or the next level. What you've been searching for is here and you were feeling content.
Alright, for others of you, I'm also getting an energy of just trying to be careful with your money…not over indulging, but you are looking good. You are looking fine. You may have invested a little bit in yourself, and that's okay. You're on the self healing journey.
There are people that definitely have their eye on you, okay. they definitely have been looking at you. You have more than one suitor, whether they have said anything to you or not. Your happiness and your joy in the past is radiating and then noticing it okay. Forgive me, I don't know why.
So there must be throat chakra issues here for some of you…speaking your truth, standing in your truth, or needing to have a conversation.
Current Energy for this love connection is the Magician.
Somebody's getting ready to take action. Here's what I'm seeing. I'm seeing an inside energy which I feel is you collective that's watching this. There's an inside energy here of taking action and taking back control of your own life.
You are a rapid manifester right now, right, like a master manifester, right now. I feel that, as you dream it, you start working it. Everything that you've been wanting to see come to fruition is coming to fruition.
Like I said, you've recognized it, you're living in it. And now you feel aligned. You feel like you're in your power and all of a sudden, you're able to recognize and understand that you can utilize what tools you have gained from going through the past cycles, traumas, karma, all of that healing work that you've done. It's all compiling to right now, and you are feeling very strong and very able to manipulate, in a way, the energy of your life. You're in control. You are the creator.
Now the second energy that I'm feeling is on the outside. And I feel as though there is an outside energy of someone who is trying to manifest you back into their life, but you are so focused on your goals and co-creating with the divine, that you've detached from this energy.
And I feel, also, that's why we have the Nine of Pentacles in the Past, because you are feeling independent, you're feeling in your power, and you view yourself as single, on your own: "I don't need anyone. I can do this. I'm finally standing in my power, and I'm feeling strong." All right. All of this is happening pretty quickly.
There is someone who is trying to will their way back into your life. And I do feel, and what spirit is showing me – and that's probably why I was having issues with my throat when we first began this reading – I feel that this person was tugging at your energy, and you felt it, because they wanted you to reach out to them.
First, there's something that they need to speak or express that they have not been able to, okay. But because of the work you've done – this is how divine timing works and why it's so important to allow the divine to control your life instead of you trying to control it – is because as you established yourself and started to take more interest in creating and co-creating your life and you detached from that energy, it caused this person to miss your energy. That's why you felt them pulling on it.
But you're distracted. You're distracted on bettering yourself and growing.
So now what's going to happen is the universe is pushing this person to finally step into their power as well. Somebody is getting ready and gaining the courage to take necessary steps of action and come towards you, okay.
You have the Eight of Wands on the bottom. So I do feel like it's going to come in quick. You're not expecting it, because you may not even be communicating with this person, or the last time you did communicate with this person, it was kind of "off," all right.
I want to see before we look at the Devil real quick. Holy Spirit, can you clarify the Magician for me for Current Energy, the Magician. Somebody misses your energy. Okay, you have the Three of Swords here. So it's like I said, you found your power through pain. You're living in the blessing, you're living in the prayer. This is great. I'm really excited for you, Collective.
And for those of you that aren't quite there yet, this is just validation from Spirit if you know that you've been on a journey of healing from a heartbreak and really trying to find your power and step into that – that essence of who you are – know that you're on the right path and to continue pushing through the pain, okay.
And I feel like that's what you did here with the Magician and the Three of Swords. You took this pain and you turned it into power. You walked through the fire and you allowed it to condition you, mold you into something greater than you were before, right, and no longer has control over you.
But I do feel that the tables have turned, and I do feel that now that other person is longing for your energy because you've pulled back your power. And now they are heartbroken and recognizing what took place…probably also recognizing where they were at fault, okay.
Yeah, they don't like it because my throat is starting to tickle which is letting me know that this person may have struggled with taking accountability for their wrongdoings.
In the Future, you have the Devil. There's definitely a strong connection, magnetic connection or feeling that pulls between the two of you.
I do feel as though the Devil is here because there might still be some karma that needs to clear out, or there's like one last test that's gonna rear its head and not one last test forever. Right?
This is a continuous journey of spiraling upwards towards healing and growth – but one last test in this particular cycling situation.
There's going to be some type of delay or, you know, standstill. I just feel like he's going to try to throw a wrench in some plans. So let's take a look here. Please tell me about this Devil and what the Devil is bringing in for the collective.
Wow. This is a divine union, and that is why the Devil is here because he does not want it to succeed. All right, so this karma, all of this pain that you've been working through and healing, Collective, it's all to lead you to this point as you've risen your vibration and you're now going to be matched with another person who's on the same frequency, okay.
This may be someone from your past as we've seen in previous readings, but for some of you, if you fully let that go, this will be in alignment with someone new.
Either way, the collective is going to be meeting a soulmate at the same frequency here. This is a divine union. This person is sent into your life to help you on this journey. The Devil is here, so that means that you need to use your eyes and your ears and your discernment to determine what is the lesson and what can I just be at peace with? What do I need to be aware of? What do I need to recognize? Is this a karmic cycle? Is this a karmic soulmate?
There's a lot that's coming to head for you, and I do truly feel like this is a lesson. It's a life test that's coming your way after everything you've been through. This is the final exam.
All right, Collective, I'm sending you much love and I look forward to communicating with you next week.