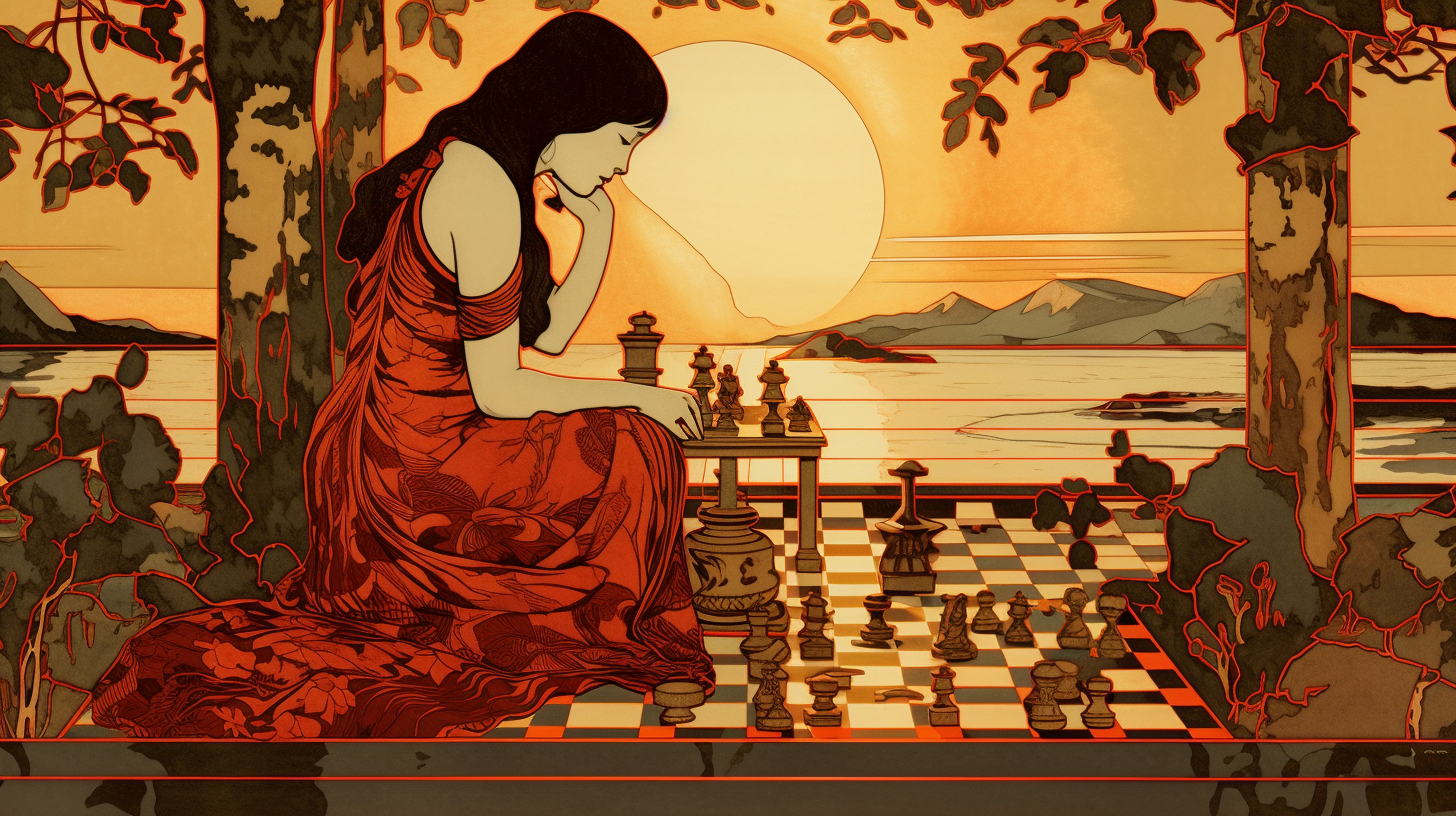 23 Sep

A Logical Solution | Weekly Tarot Reading | 9/24 – 9/30

Is there a confusing situation that's been keeping you guessing or feeling stuck lately?

Deco says you could find powerful clarity this week that could really help you get your next steps into perspective.

She's here to support your intuition, so you can trust your inner knowing and move forward with grace.

P.S. What are you feeling confused about right now? Have you been doing some soul searching lately? Leave a comment and let Deco know!

Hello, my friends at Cosmic Updates. It is Deco back again this time for a weekly reading for the week of September 24th through September 30th. Guys, we are officially in Libra season. We are moving into this stage where we're having to focus a little bit more on balance in our life, but also looking for the beauty in your life. I think that this is a season where we shift focus from new beginnings to more so falling into our stride and trying to find more balance.

What I want to do today, I've been loving doing these Celtic crosses for you guys. I would love to do a Celtic cross again. I absolutely love Celtic crosses. I think they give a really good snapshot of what you need to know, even when you didn't know you needed to know it. We are going to be here with Poppy doing this Celtic cross reading for you guys for this week. Let's see what you need to know.

All right. An interesting place to start, The Devil in reverse is in our challenge position. Let's see what else we need to see here. We'll break this down as I go through it.

All right, apparently Poppy's leaving us. All right, so my friends, right away, what I saw was that Devil in reverse in the challenge. It's like you're trying so hard to eliminate some negative things from your life. The Devil, when it shows up in reverse, regardless of where it is, it means that we're trying really hard to get rid of the things that just aren't fitting for us anymore. There's something that's been getting in our way that has been keeping us from really living our fullest life, and I do think that it's been a little bit of a struggle. Partially because it's like, I hate to say that this difficulty that you had was a part of you, but the thing about the devil is it can be habits that you've had for your whole life. It could be trauma that you're holding onto and reacting to trauma that is similar to what you've been through. It could also be an addiction or an obsession or something, but it's something that's really defined you.

The reason I say that is because The High Priestess is in reverse in the heart of the matter. So what I'm seeing here is you're feeling out of touch with yourself. You're struggling with these big changes, you're trying to eliminate these things from your life that don't feel good anymore and that are keeping you from really moving forward in the way that you need to, but I think it's overwhelming you because it's such a big change. It's so different than what you've been used to thus far.

What I'm also seeing is this Ten of Wands is in reverse in the past, which is telling me that you definitely let go of something. There was something that was a lot of weight on your shoulders that you worked really hard to eliminate, and I think that as you're moving into this new chapter, you're going through the same thing. You're trying to get rid of those things that don't feel good for you anymore. But I do think it's more of a challenge than maybe you're letting on, or maybe you are letting that on and you're letting everybody know that you're struggling with this.

But here's the thing. Guys, I feel like you're being really honest with yourself. The Seven of Swords is in reverse in the conscious, which is telling me that you're trying to put it bluntly for yourself. Instead of beating around the bush and pretending like everything's okay, you are trying your hardest to be realistic and to say, "You know what? This is a challenge for me. I do recognize that this is something that's heavier than I thought." But I think deep down, you're not really sure how to move forward. You're not sure how to start fresh and to do new things for yourself because this has been such a big part of your life, whatever it is that you're trying to eliminate, that now we're struggling to move forward, try new things.

I think part of this, with The Moon being in the future, is that this is not supposed to be a super clear chapter. This is a chapter of self-discovery and it's a chapter where you're going to have to really rely on your intuition in a way that maybe you haven't before. I think that while it's going to feel a little bit murky and a little bit trial and error, I think that's really important for you to really trust yourself and do the things that make sense for you and that feel right as you move into this next chapter. I do think it's going to pay off, but we'll get there in a second.

The Queen of Swords is in the queerent position. If you're not familiar with the word queerent, it means you, the person that we're reading for. The Queen of Swords being in the queerent position is telling me that you right now are trying very hard to think logically. We have the Seven of Swords in reverse in you're conscious, which is telling me that already you're trying to be really authentic and real with yourself. When the Queen of Swords pops up, that is an independent decision maker. They can be thoughtful. They're not going to try to burn bridges or hurt anyone on the way, but they're definitely going to do their due diligence to make solid choices that are based in facts and using your senses and your logic, over letting your emotions get in the way. Sometimes making emotional choices when we're making big changes in our life is not the right choice. So in this area, I think that it's you making those logical choices that are going to better you moving forward.

Now, I love this next card because it's The Lovers in the environment position. The Lovers is a card that can be about relationships and coming together with people, so if you have your sights on someone, that could be what this environment is. You have a supportive person in your life, they are there for you. But more often than not, in my experience, the lovers isn't necessarily about relationships, and it's more so about weighing decisions, but it's also about moving out of an institution that was The Hierophant, which is the fifth card in the Major Arcana into this Lovers card, which is the sixth card. That's you being able to move into a chapter where you're really embracing the things that you love and embracing the part of you that maybe you stifled a little bit because you were trying to fit the mold of whatever circumstance you happen to be in.

I think that that being in the environment spot is so perfect because, yes, you're doing this soul-searching, yes, you're doing these hard things and eliminating things from your past that just don't make sense for you anymore. But it's going to allow you to enter this new chapter as the most authentic, real version of yourself that really moves into this chapter and loves every part of it. I think you need to be really excited about that.

Now, we've also got the King of Pentacles and the hopes and fears. Hopes and fears, it could go one of two ways, but the King of Pentacles, in my opinion, would be a hope for you. This is a personality trait that we're trying to assume, and it's a personality trait that is embracing your abundance, is embracing all of the wonderful things that you've got going on in your life. Because the King of Pentacles is the master of their dominion. When I say dominion, I mean your stuff, your family, your health, your job, all of those things. To be settled in those things and to see them clearly and to know that you are safe in those areas and aren't needing anybody else's help is huge. So that's definitely something to be striving for, is to just have that mastery of your space, of your people, and to know that you are in a secure spot.

Now, here's where I know that all of this work is going to work out, and that is the Nine of Pentacles being in the outcome position. The Nine of Pentacles is about investing in yourself. The Eight of Pentacles is the master of their position, and the Ten of Pentacles is that legacy that you've built. But the Nine of Pentacles is you recognizing that you've done the work and now you can treat yourself. You can take care of you and take a little break. You've been working so hard toward these goals and this is you finally being able to say, "You know what? I've done the hard work. I deserve rest. I deserve to have this period where I am just investing in myself." If you're not investing in yourself, then what's the point of working so hard? You can love your family, you can love the people around you and you can support them, but if you don't support you, what was it for?

You guys need to remember that you are the most important person in your life, excuse me, regardless of if you have incredible people around you. Yes, they deserve your attention. Yes, they deserve your love. But so do you. Remember that for yourselves. Yes, this might be a little bit of a cloudy chapter. Yes, you might feel like moving forward is a little bit scary, but I'm telling you, my friends, getting rid of these things from your past that that Devil was, is going to be so huge for you so that you can move into this new chapter where you're investing in you. Get excited, you've got so much to look forward to, and I will see you guys next week.