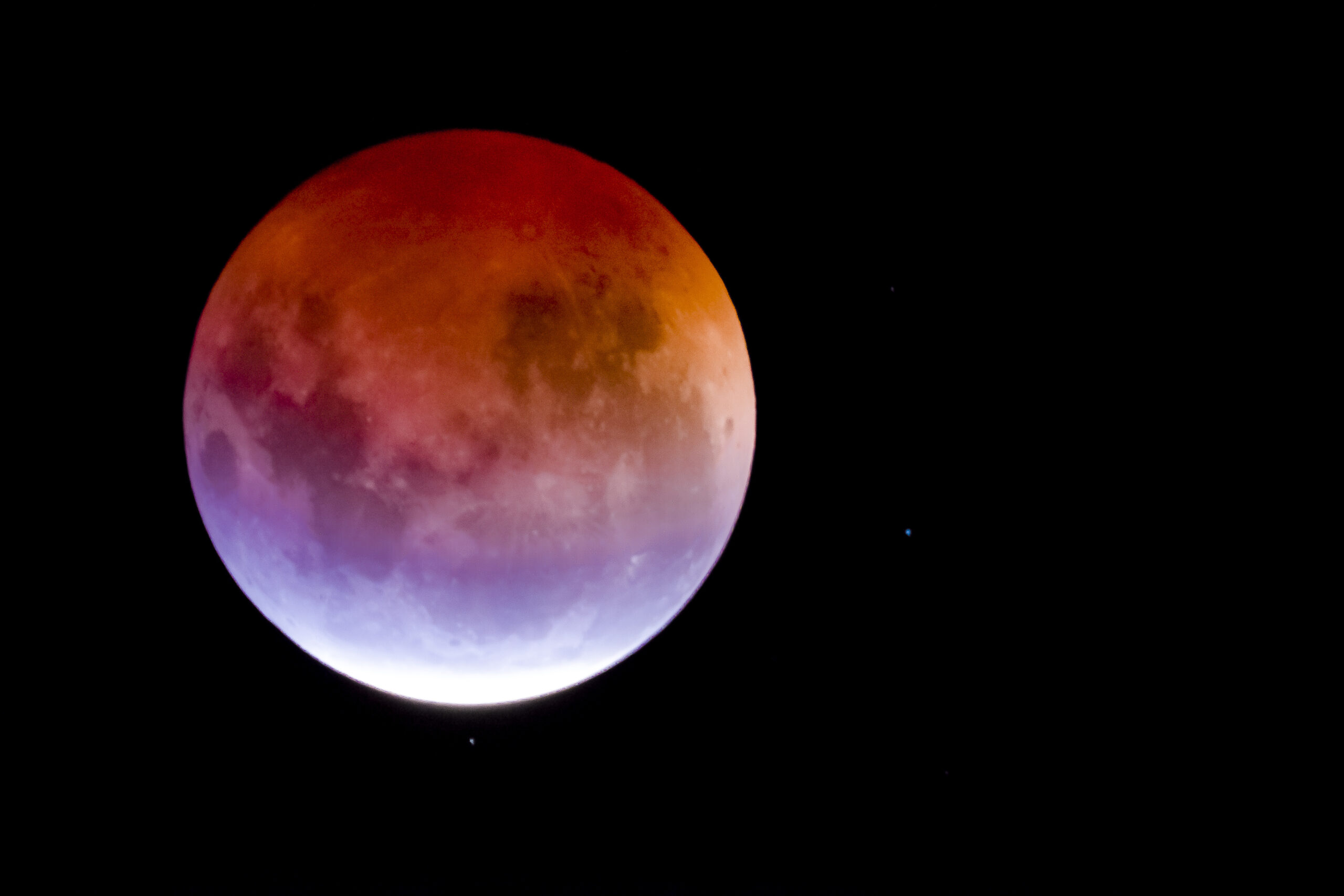 25 May

A New Path Awaits | Total Lunar Eclipse In Sagittarius

Dear Friends,

Have you started to notice a restless feeling stirring deep within your soul? 

Major change is about to happen.

On May 26th, the first eclipse of the year will take place, triggering a much needed shift that could impact your life dramatically. 

You may have already begun to sense it coming.

Full and new moons alone are powerful, but eclipses have a reputation for being downright life changing. This is because they take place on an invisible, yet powerful axis called the Lunar Nodes.

These points, also known as the South Node and North Node, represent your past and future. Whenever a solar or lunar eclipse happens, it activates the Lunar Nodes, giving you a cosmic push to release your past and step into the next phase of your destiny. 

With this eclipse taking place in truth-seeking Sagittarius, you will find yourself letting go of old beliefs and adopting a fresh outlook that could affect the direction of your life for the better.

But in order for this change to take place, you must first be willing to change your mind about things you had already decided. 

Have you committed yourself to a path or point of view that you're secretly starting to question? Do you feel the foundation of your beliefs getting shaky? Is there something you've been wanting to explore, but you're afraid of taking the risk?

If so, the Full Moon Eclipse is offering you an opportunity to rethink your perspective and bring better possibilities into your life. 

Expect to go through a personal growth spurt over the coming days. The ground is shifting rapidly underneath you, and it's your task to adapt. 

You might have difficulty focusing, or feel confused, and that's okay. It's all part of the process in releasing the old beliefs that have been preventing you from thriving.

One way or another, these next few days will bring about a powerful shift in your life. So let's continue on and look at what the Full Moon Eclipse in Sagittarius is awakening in you. 
A New Adventure Is Calling
Have you ever visited a place you've never been to before and felt a rush of excitement while exploring all the sights? 
The sense of wonder that travel brings is the kind of energy being reborn in your life right now.
Whether you embark on a journey of discovery out in the world, or in your mind through books and education, the effect will be the same. Pursuing your passion for self discovery right now will accelerate your personal growth and inspire you spiritually… on levels you might not have felt for a long time. 
But before you can get to this point, there are some challenges you must face. A chapter of your life is coming to a close, and it's important that you pay attention to this ending. 
It's possible you may need to relocate, end a relationship, change professions, or make some other necessary change that will free up space for you to grow in new ways. Sometimes these kinds of changes are welcome, but other times they seem to happen "to you" without your consent. 
If this is the case for you, it's important to consider that the cosmos could be doing you a favor. What seems like a great misfortune is often a blessing in disguise. So if you find yourself face to face with unwelcome change, look for an unexpected window that has opened up. 
A new path is waiting for you. 
Ask yourself what needs to change in your life, your perspective, and what you truly believe in, so the warm breath of inspiration can enliven your steps once again.
You may have spent a lot of time since last June trying to figure out how to move forward in your life. Do you feel like you've been at a standstill, unsure of your direction? 
The good news is, you're finally about to get the information you need to make the right decision and move forward.
Have you ever thought you understood someone, or a situation in your life, only to become deeply disappointed when you saw the bigger picture?
It's possible that something you believed in will be revealed as hot air during this eclipse. 
If so, your misunderstanding was likely caused by self-deception, a false sense of optimism, or putting your faith in the wrong thing. 
While it might sting a bit to realize you've overextended yourself, you can gain insights right now that will ultimately lead you into a bigger and better place in your life. 
The cause of this misunderstanding is Jupiter, which recently slipped out of Aquarius, into Pisces. Jupiter's new position puts it perfectly at odds with the Sun in Gemini and Moon in Sagittarius during the eclipse. 
Together, these three planets create a lot of different energy to communicate and explore, and might even leave you feeling a bit scattered. 
Don't worry though, everything will make sense soon. 
Right now your mind is being flooded with information. Although it may feel disorienting at first, your confusion will soon be replaced with a much deeper understanding than before.
You are being called to broaden your horizons and consider multiple points of view. 
Over the next few days, you will have a heightened ability to see things for what they are. This will help you adjust your expectations, if necessary, so you don't set yourself up for more disappointment down the road. 
While Jupiter is usually the most positive planet in the solar system, it can also deliver important lessons. In a challenging aspect to both the sun and moon, Jupiter can create excess, overconfidence, scandal, and self esteem issues. 
If you have a habit of jumping into relationships or new business ventures head first and just hoping things will turn out for the best, the eclipse will help you notice the red flags you've been ignoring, so you can make wiser decisions for your future.
Now is a powerful time to align your voice, mind, and spirit. 
The total lunar eclipse in Sagittarius is bringing completion to your past and opening a brand new possibility for your future.
Endings that come through this eclipse portal will free you to broaden your horizons, explore new ideas around spirituality, and empower you to use the knowledge you've gained to express yourself more effectively.
So hold steady as you go through these transformations. 
There is so much joy and freedom on the other side!
Stay curious, my friends…
With an open heart,
Luna Dragonwell
P.S. What kinds of changes are stirring in your life right now? Are you starting to reconsider something you had your mind made up about? Let me know in the comments below! I look forward to hearing from you 🙂
P.P.S. This Full Moon Eclipse is also the biggest supermoon of the year. In fact, the moon will be 17% closer to the earth than usual. Go outside and enjoy it if you can!