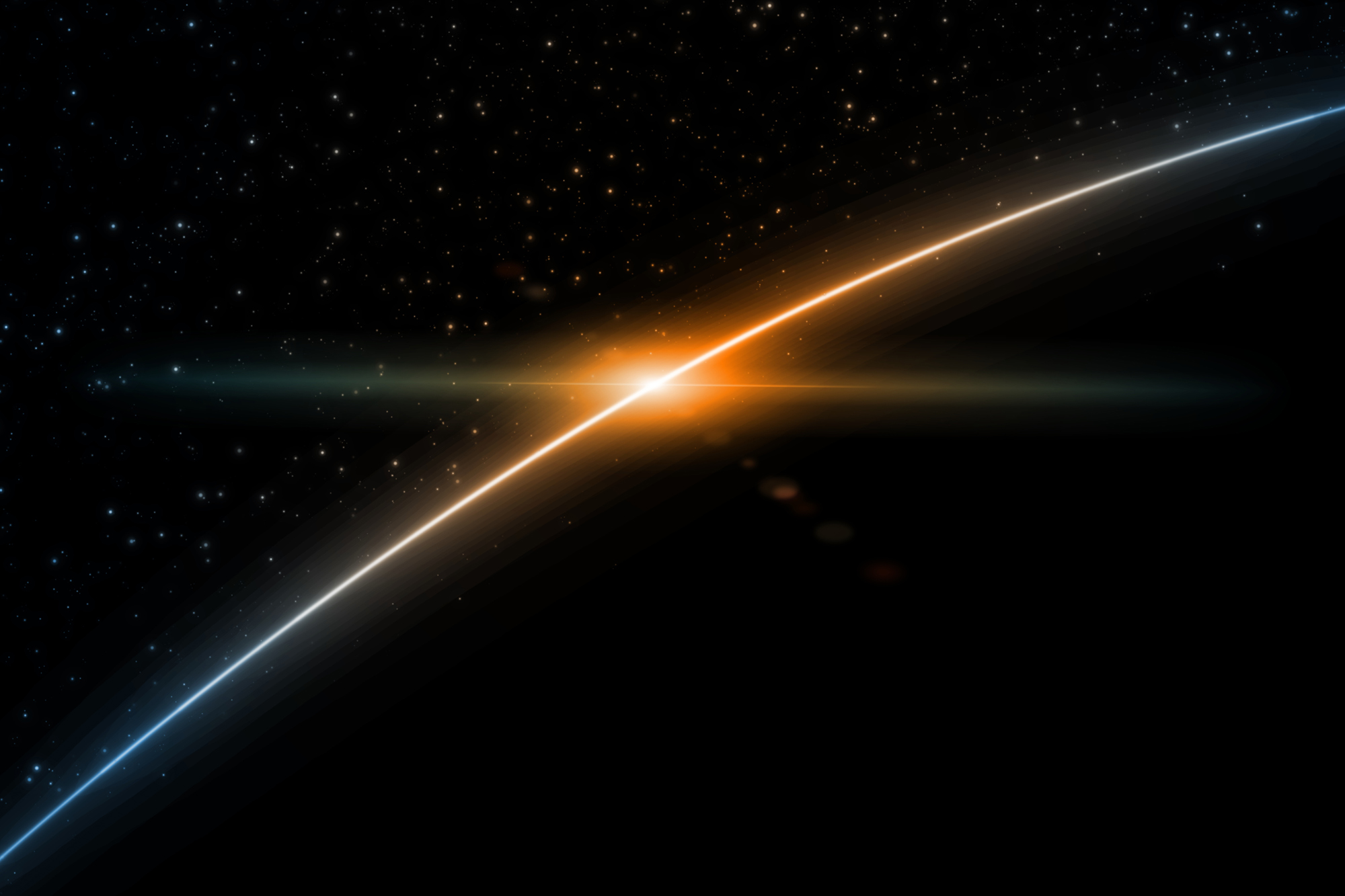 22 Aug

A New World Awaits | Weekly Tarot Reading | 8/22 – 8/28

Hello Tarot Family, 

You have a magnificent and powerful reading this week! 

All three of your cards are from the Major Arcana, which lets us know this is an important reading! The energies showing up this week are creating an awesome ripple effect that is likely to last longer than just a few days. 

You have made some serious progress, and this could be a time when you will start to see the signs of how much you are growing. 

It's so exciting to share this with you, so let's jump in and see what's in store…
Card #1: The Emperor | You're In Control
The Emperor symbolizes structure, authority, discipline, and is here to let you know it's time to take greater control over your life. 
The Emperor sits on his throne, looking over his vast kingdom, closely watching everything that happens before him. 
You can see his old war armor sticking out beneath his regal, red robe, letting us know he's fought hard to get to where he is now. He has gained wisdom from his battle experiences, and from learning to govern his kingdom justly. 
When The Emperor arrives in a reading, it can be a sign you are stepping into a new level of responsibility, where you will need to be diligent and stay conscientious of your own and others' actions. 
This could show up as advancement in your career, a new job, or taking on a new responsibility in your life or for the people around you. 
The Emperor has learned to wield his power with integrity. And now is an opportunity for you to do the same. 
You might ask yourself who you have influence over, or in what areas of your life there are strong power dynamics. This could be with your kids, employees, or even in your friendships. 
You might even consider your internal power dynamics, where parts of you have more or less power than other parts within you, and what that looks like. 
What has made The Emperor powerful, wise, and able to endure, is that he knows when to sacrifice his personal preferences for the greater good. 
He does not wield power for his own pleasure, but so his kingdom will be safe, organized, and can continue to prosper for years to come. 
This type of decision making requires foresight and a degree of detachment. You may have choices coming up that require sacrifices in this moment, so that something important can happen in the future. 
In other words, sometimes a true leader has to make his followers unhappy right now, because they know that down the line the sacrifice will pay off. 
Pay attention to the areas in your life where you are compromising what you know to be true in order keep the people around you, or even yourself, happy or comfortable. 
If there is something you know needs to happen, this isn't a time to slack off so as to avoid conflict or discomfort. 
The Emperor represents father figures, leaders, and kings. This archetype is about order, clarity, and honor. 
As such, you could meet an older person who has cultivated these attributes in his or her own life, and can help you develop your own authority. So stay open to authority figures, such as military generals, police officers, or people who have acquired a strong foundation of discipline and integrity. 
Of course any fatherly archetype represents only one part of the story. The Emperor, if not checked by the nurturance of his counterpart, can become cold, unfeeling, and too detached from life. 
Luckily, your next card is precisely what balances this powerful Major Arcana, and is a sign you may find an electrifying balance in the coming week.
Card #2: The Empress | A Time Of Self Acceptance
If The Emperor is the paternal, masculine, and mental element, then The Empress is the quintessential maternal, feminine, heart-forward element. 
The Empress represents abundance, pleasure, nature, and nourishment in all its lovely forms. When this "Great Mother" archetype arrives in a reading, it's a reminder to nurture yourself, your heart, and your body. 
She is abundance incarnate… represented by the flourishing natural environment that surrounds her in the card image. 
Her crown is made of twelve stars, symbolizing the twelve zodiac signs in astrology. This means she is the mother of all of the different qualities found in each of the zodiac signs… even the darker ones. 
In this way, The Empress welcomes, nurtures, and accepts all of life. She is the mother of all things. 
You are being reminded to love yourself precisely for who you are, in the same way the "Great Mother" loves all of life. 
Which areas of yourself and your life feel undernourished? Do you have parts of yourself you feel ashamed of, or even despise yourself for? 
Take a close look at any negative self-talk you might have in your head, and bring forward the abundant acceptance of The Empress. Love each and every part of yourself by seeing yourself through the eyes of the "Great Mother," especially the parts that have been hidden away or cast aside. 
Allow yourself to kindly laugh at the critical voice that judges parts of yourself. Your critical side needs love too, and can be softened by bringing some humor to its harsh, perfectionist outlook. 
While The Emperor is about organization, limitations, and clarity, The Empress exemplifies uninhibited growth, wildness, and pleasure. 
Ultimately, you are being challenged to make a bridge between the attributes of your first and second cards… even though they appear to be almost complete opposites.
In reality, they are perfectly complementary.  
The challenge that now lies before you is how to take the powerful advice of The Empress – to truly love and accept yourself as you are now – and, at the same time, use the discerning clarity of The Emperor to cut away what's unnecessary and implement discipline to achieve your goals. 
Rooting yourself deeply in self-acceptance and love, while keeping your eyes on your larger trajectory, will keep you moving in the right direction. This is a powerful alignment that is more possible for you right now than usual. 
Both The Emperor and The Empress are in service to their community, life, and the world at a very high level. So it could be helpful to remind yourself why you are doing whatever it is that you are doing. 
You are entering a time of leadership, so use the discerning clarity of The Emperor and the nourishing kindness of The Empress to guide your actions forward. 
Your next card is a sign that you have completed an important lesson, so now is a time of integration and reflection on all that you have learned. 
Card #3: The World | Moving To The Next Level
The World is a sign of harmony, completion, wholeness, and an integration of what you have learned in your life lessons. 
Something is coming to a grand completion. This could be something obvious in the external world, like the end of an important project, graduating from a program, or it could very well be something much deeper. 
The imagery in The World card is all about cosmic change and transformation, and the inherent balance that is part of this amazing reality. So often, The World is talking about completions that have taken years, maybe even lifetimes, to wholly and finally conclude.
As the final card of the Major Arcana, The World is a sign you have gone from the very beginning with something, through all of the twists and turns, and now you have reached the finish line. 
However, this isn't the kind of terminal point where you just move on; instead, it's an evolution. You will be taking everything you've learned and bringing it with you into the next phase of your journey.  
This is a time of celebration! But don't be surprised if you find yourself reflecting on the last period in your life. You might have memories from childhood come up this week, or a chance run-in with someone from your past. 
Often, when a completion like this is about to take place, some of these memories from your past will churn back up to the surface for reflection. 
You might not have the slightest clue as to what it is you are finishing up in your life, but there's definitely something that is shifting. 
It's particularly interesting that, following your first two cards, The Emperor and Empress – who are perfectly complementary opposites – your final card is all about wholeness. 
The World is emblematic of completion, totality, and fulfillment. So what could be finding its completion is harmony between these two sides of yourself. 
The part of you that wants order, discipline, and clarity, and the part of you that wants to be wild, creative, and chaotic, could be discovering and reveling in a balanced dance with one another. 
When there is the right amount of clarity and structure, creativity can blossom. And when there is a sense of excitement and creativity, you can implement a plan that will take you toward that which inspires you. 
These two elements can work beautifully together. So see if there is a way to listen to both of these influences in the coming days.  
This reading is a clear sign you are entering a time of wholeness, a phase when your inner impulses will be working together. 
You might be entering a time of greater responsibility, as The Emperor indicates. This will be a welcome change of events, a period where you will feel clearer and more capable in your ability to step up to the plate in your life. 
Perhaps, unlike other times in your life, the discipline needed to meet your obligations will not be overly rigid. There will be room for joy and fun, and for the creative and loving spark within you to guide the way. 
This loving influence from The Empress is a reminder that bringing acceptance to yourself will only increase your sense of joy and ability to show up in life. 
Ultimately, there has been a big lesson learned… perhaps one that spans decades or longer. You are stepping into a new phase. Take some time to integrate and consider the growth you have achieved. 
With love,
And in service, 
Jonathan Lionheart
P.S. What have you been learning recently that feels like it's coming to a conclusion? Are there areas in your life that could use some more balance? You can leave me a comment here on our blog, and let me know!  
P.P.S. If you're having a hard time understanding what needs to shift in your life, or you're just curious about what's going to happen next, you can schedule a private reading with me here.