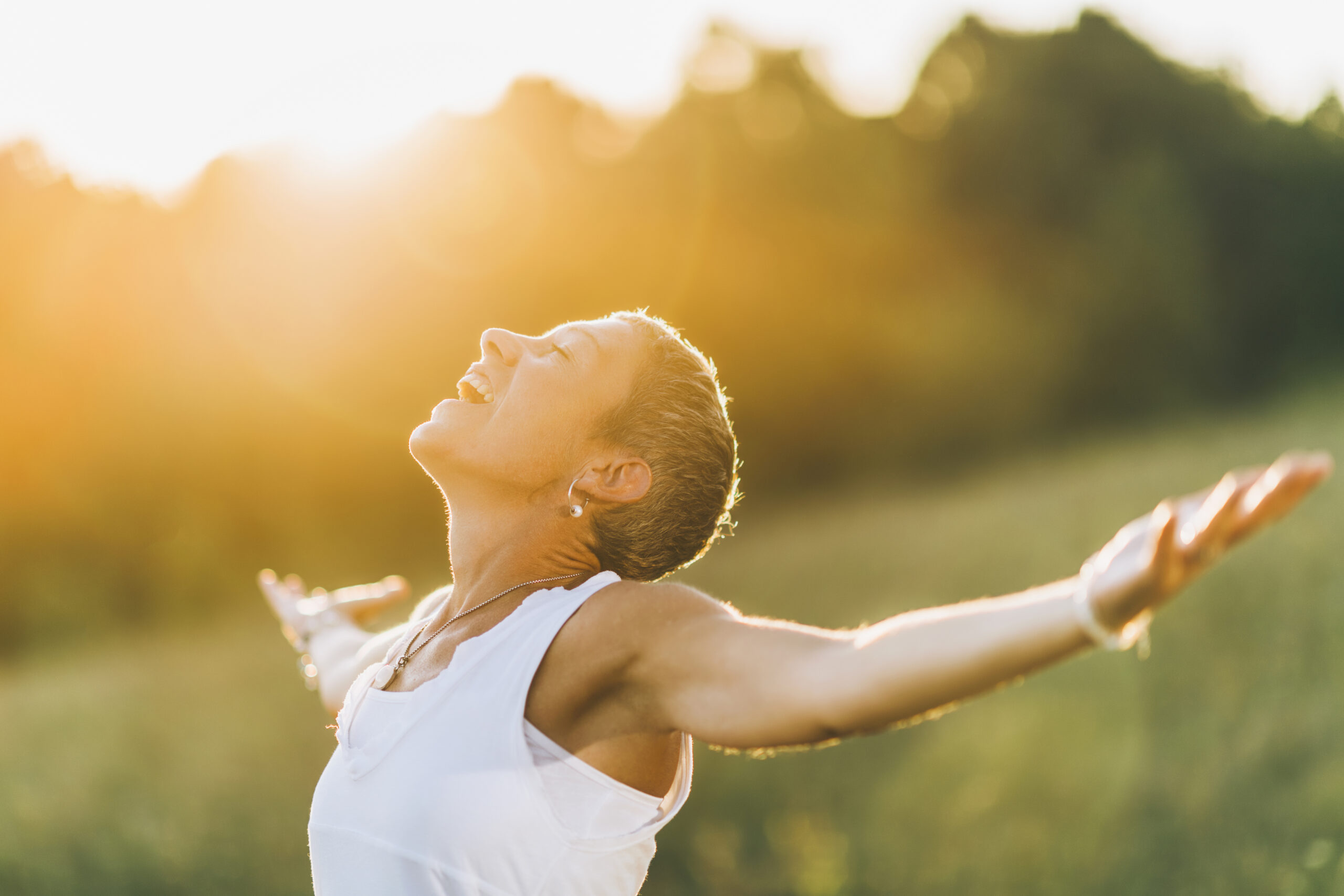 01 Aug

A Powerful Realization | Weekly Tarot Reading | 8/1 – 8/7

Hello Tarot Friends! 

You never quite know who you're going to meet, or what life has in store for you around the corner. 

This week's reading is full of juicy connections and powerful self learning. You might find yourself finally coming to grips with an old lesson, or making a steady and strong connection with a special someone. 

Either way, the week ahead is charged with transformative energies, so pay close attention as we look into each of the cards in your reading this week. 
Card #1: Knight Of Pentacles | A Time Of Steady Progress
Could you use some routine and consistency in your life? 
The Knight of Pentacles represents steady, hardworking, patient energy. He arrives in a reading when it's time to adopt a healthy rhythm that supports what you want to accomplish. 
As you can see in the image, the Knight of Pentacles is moving at a slower pace than the other Knights of the deck. In fact, he isn't moving at all. He is steady in both his posture and in his gaze, which is directed outward toward the fields before him. 
This is the most mature Knight in the Tarot deck. 
He is rooted like a mountain, and has a deep connection to nature, work, and commitment. There is no other card as reliable as the Knight of Pentacles. 
These attributes are a reminder for you to put your attention on the longer term projects in your life. Whether these revolve around health goals, career aspirations, or are spiritual in nature, this is a time to set in motion habits that will pay off in the long run. 
Slow and steady wins the race in this instance. So, rather than trying to make big sweeping changes right now, focus on taking small, incremental steps that will build success over time. 
This card has a powerful, rhythmic quality to it. Putting your attention on your day-to-day tasks, and establishing a routine that supports and nourishes you, will produce a sense of ease this week.
Simplify. You don't have to do everything at once.  
You might meet someone who is reliable, committed, and solid in themselves. This person is someone you can trust. So if they are arriving as a potential business partner, a lover, or just a friend, you will be able to confide in and maybe even lean on them. 
Likewise, it could be important for you to display your own trustworthiness this week. It may be someone has something they feel vulnerable to share with you. It's also possible you'll be asked to step up to the plate in a way that requires trust and perseverance. 
Showing you understand the situation, and can tend to it with patience and care, might open some important doors for you. 
As indicated by your next card, it's completely possible this reliable person could be a dear friend, a powerful business partnership, or possibly a romantic relationship. 
Card #2: Two Of Cups | A Deep Connection
The Two of Cups is one of the most auspicious Minor Arcana cards. It represents unity, partnership, and love. 
The ancient Greek philosopher Plato taught a myth about human origins. This myth said that in the beginning, we were one whole being – round and full. But when we incarnated, we were split in two pieces, woman and man. 
This was his way of explaining why we go around looking for a perfect love… the other half of ourselves. This myth also happens to be the origin of the twin flame idea. 
The Two of Cups represents this kind of connection, whether internally with your own personal union, or externally with someone who really gets you. Either way, this is a bond to cherish. 
You could meet someone this week who you resonate with in a magical way. The type of person who "speaks your language," and makes you both excited and comfortable. 
Whether this is a new romantic connection, a business partner, or a soulful friend… well, you'll just have to wait and see. 
Carl Jung, the father of analytic psychology, had a similar belief to Plato's. He believed that within every person's psyche there is either an archetypal man or woman. This powerful inner guide can lead you deeply into the riches of your true self. 
Often, the Two of Cups is a sign that you'll be coming into contact with this inner part of yourself. This magical connection could happen in a dream, or through a chance meeting with someone who holds characteristics of your spiritual, inner self. 
Regardless, connecting to this part of yourself could leave you falling in love with life all over again. As the week progresses, prepare to start feeling nourished, open, and excited about life!
Just remember not to get caught up in projecting your ideals onto someone else. If you meet a person who sweeps you off your feet, remember to stay grounded, and that the divine beauty you might experience is, in fact, a reflection of something hidden within you. 
In whatever way the Two of Cups manifests for you this week, your next card is letting you know it will be an important turning point. It could test you to see how much you have grown. It could also bring you a potent opportunity to release the past and step into the future. 
Card #3: Judgement | Follow Your Sacred Calling
Are you ready for a time of renewal? 
The Judgement card is the second to last Major Arcana card, coming right before The World card. It is considered a "threshold guardian." 
A threshold guardian is what shows up in your life before the end of a cycle, and represents the beginning of something fresh and new. In this case, Judgement heralds a time of evaluation. 
Judgement symbolizes reflection, rebirth, and your inner calling. However, life wants to ensure that you have grown and learned from your past before it blesses you with revelation and clarity. 
This is a good time to pause and reflect. 
Take note of what arrives in your world this week. Are you reacting in a different way than you have in the past? Or is it the same stuff and the same reactions? 
The Judgement card can be seen as a great blessing. Even if you feel like nothing has changed, the mere arrival of this card is a sign you are making progress. 
You might experience a sudden realization, or even be graced with a miraculous event that changes everything for you. 
In particular, the Judgement card can be about your higher purpose. You may feel the call to align with something that feels like destiny, and start to reorient your life in that direction. 
This is no small task, which is why there is a threshold guardian between you and this deep, soulful calling. You'll need patience, and a willingness to continue to grow and learn. 
But there really is no rush. Everything you need to learn is right in front of you, and the access to it is found in your willingness to listen, love yourself, and act from a place of kindness. 
Your first card, the Knight of Pentacles, is a clear sign that it's important for you to find a healthy routine. Rather than searching for immediate gratification, tend to the crops in your life. If you're responsible now, you'll be grateful you were in the months and years to come. 
The more you are rooted in a healthy rhythm, the easier it will be to receive the nourishing and powerful energies your second card is indicating. The Two of Cups could be a sign you'll meet someone who is a true friend… or more. 
It could also represent a deep internal balancing, in which you will feel at peace with yourself, and in love with the world. 
Either way, you are being given an opportunity to move beyond old challenges, and step forward into a new way of living. The Judgment card may be a sign of a deep inner calling… what we sometimes call destiny. 
It may also be that you have finished up a lesson, and things will be getting much easier in the near future. 
All together, your reading this week is auspicious, soulful, and telling of the growth you've been manifesting in your life. 
You're doing great, and all of life celebrates your accomplishments. 
With love,
And in service, 
Jonathan Lionheart
P.S. What routine would you like to bring into your life in order to help you move forward? What kind of lessons keep coming up for you in life? You can leave me a comment here on our blog, and let me know!  
P.P.S. If you're having trouble connecting with the deeper parts of yourself, or you could just use some help getting unstuck, you can schedule a private reading or energy session with me here.