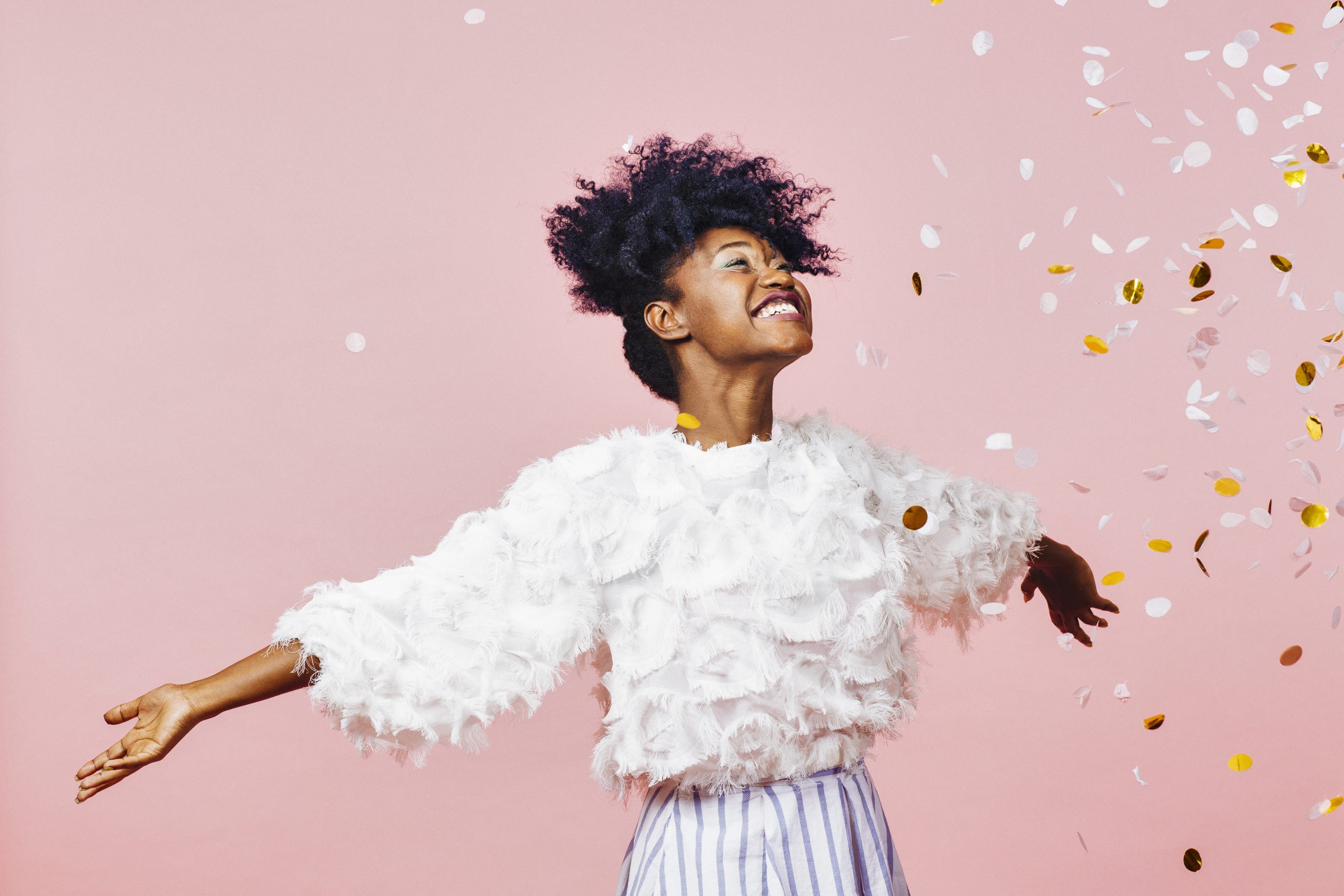 06 Dec

A Reason To Celebrate | Weekly Tarot Reading | 12/5 – 12/11

Hey There Tarot Family, 

This is Jonathan with your Weekly Tarot Reading. 

With the holidays right around the corner, it appears there could be some last bits of tension and effort required before your path is clear. 

No need to fret, you are very close to the finish line, and your momentum will keep you going without a doubt. 

Once you get through some bumps and blips, there will be plenty of time and reason to celebrate. 

Let's take a look…
Card #1: Nine Of Wands | Feeling Over It
Are you at your wits end with something? Or feel like what you want is taking longer than you expected? 
If you happened to have seen the Weekend Love Reading, then you know the Nine of Wands was the first card in that reading as well… 
Which means, beyond just love, there is some powerful "enough already!" energy that could be happening in your life. 
The Nine of Wands represents stamina, perseverance, and down right fatigue. Whatever the challenge is in your life at the moment, you might feel like it's just plain too much to handle. 
As you can see in the card image, the man looks totally beat up and somewhat defeated. However, he has not given up, and he doesn't look like he's backing down anytime soon. 
The Nine of Wands is considered a "stage card" because there is a distinct line between the foreground where the man is standing, and the background. 
This is a sign that not everything is as it seems. 
In regards to the Nine of Wands, your sense of frustration, or feeling like you're getting beat up for one reason or another, needs to be questioned. 
You might ask yourself if you're seeing what's happening around you for what it truly is, or if you're writing a story about it. 
If things seem hard right now, are you spinning in your head about it, resisting what needs doing, or complaining endlessly? If so, let it go and get it done. 
Sometimes our resistance is far worse than the thing itself. 
The Nine of Wands is also a sign you are very close to the finish line, so rather than bemoaning the last few steps, dig in and get er' done. 
You might also feel like you are isolated, or like you have to put up a particularly strong boundary right now. 
While it's important to have healthy boundaries, ask yourself if you are actually isolated from others at this time. You'll have to check in and be honest with yourself to know if now is the time to keep others away, or if you're just doing so because you're afraid. 
Either way, this is a potent time to tune into what is real, and what is just resistance to the direction life is trying to take you. 
One way or another, your next card is letting you know that the gears will be back in motion soon. But for now, planning is your best bet.
Card #2: Three Of Wands | A Glimpse Into The Future
The Three of Wands symbolizes momentum, foresight, and planning for the next big step. 
While this is a very positive card as a whole, it does tend to indicate a time of waiting. As you can see in the card image, the man has sent his ships out into the world and now awaits their return. 
So any investments, or ideas you have set in motion may not produce right off the bat. Luckily, everything is moving in a good direction. 
When the Three of Wands arrives in a reading it can be a good time to make sure your foundations are in really good order. Repair any cracks or leaks, because the next step won't likely be far off. 
This is a great time to make plans for your future. Look at what's before you, and start thinking about how you will proceed once things get moving again. 
It's also important to stay open to unexpected directions that might show up. The Three of Wands is a sign you have started to put yourself out there, and there is no doubt the universe will respond. 
How it responds will likely be favorable, but in what direction the next opportunity is headed could be a total curveball. So be prepared for interesting and beneficial twists in your adventure. 
You might be feeling very energized, passionate and creative, so use these juices to explore the big picture, and envision how you will get to your destination. 
Considering your first card, the Nine of Wands, it's possible you've put an enormous amount of effort to get to where you are now. Don't worry, your efforts have not been for nothing. 
But rather than sit back in anxious anticipation, get excited about what's to come next. Make a plan, and check that you have all your supplies and that everything is running smoothly. 
Particularly considering your next card, you're going to want to put things in order before taking a much needed, and likely celebratory break.
Card #3: Four Of Wands | Time To Celebrate
The Four of Wands is a sign of celebration, stability, and a warm sense of belonging. Considering we have entered the holiday season, it's no surprise there could be some special and enjoyable gatherings to come. 
The Four of Wands is also an indication you are entering a period of stability and ease. Your home could feel balanced, your family harmonious, and your sense of being right where you're supposed to be, perfect. 
So soak it up. 
It's possible you are planning a vacation of one kind or another, or getting ready to attend a wedding or special event of some kind. 
If so, the Four of Wands is letting you know it's going to be a blast. 
Rather than getting sucked back into work or worry, which can be a signature of your first card, the Nine of Wands, let yourself relish in some of the joys you've worked so hard to produce. 
Be with the people you love, and enjoy some good rest and relaxation. You've earned it. 
If you've been working on an important project, the Four of Wands is a sign you've reached a milestone in the work you have been doing. Something has clicked into place, so congratulate yourself on what you have accomplished. 
Particularly considering your second card, the Three of Wands, which proceeds the Four of Wands, it's a clear sign you are heading in the right direction. 
Whatever you've been planning or working on, it could be coming to fruition. So bust out the champagne and give yourself a pat on the back. 
All together, your reading is a clear story of hard work, breaking through, and success. So eat it up, and enjoy the ride. 
Something To Look Forward To
Funny how the last bit of a time that's been filled with hard work can feel like the longest part. Your first card, the Nine of Wands, is exactly this kind of last grind, and could be a sign you are feeling the wear and tear of it. 
But not to worry, the next stage is close at hand. 
As your second card, the Three of Wands, recommends: make sure you are looking to the future and taking care of any last little bits. 
Because what happens next could really get you moving. 
But not before reaching an important finish line. So let yourself celebrate the success that could be coming your way. The Four of Wands is precisely this kind of moment – a homecoming, along with a sense of balance and ease. 
Enjoy it!
And if you can, enjoy it with friends and family, because there could be some wonderfully smooth sailing ahead… at least for a little while. 
You are doing great, so keep it up. 
With love,
And in service, 
Jonathan Lionheart
P.S. What's something that has you at your wits end right now? In what ways are you planning on celebrating in the coming weeks? You can leave me a comment here on our blog, and let me know!  
P.P.S. If you're really struggling with something that doesn't want to break through for you, or if you're just curious about what's to come next, you can schedule a private reading or Embodied Alchemy session with me here.