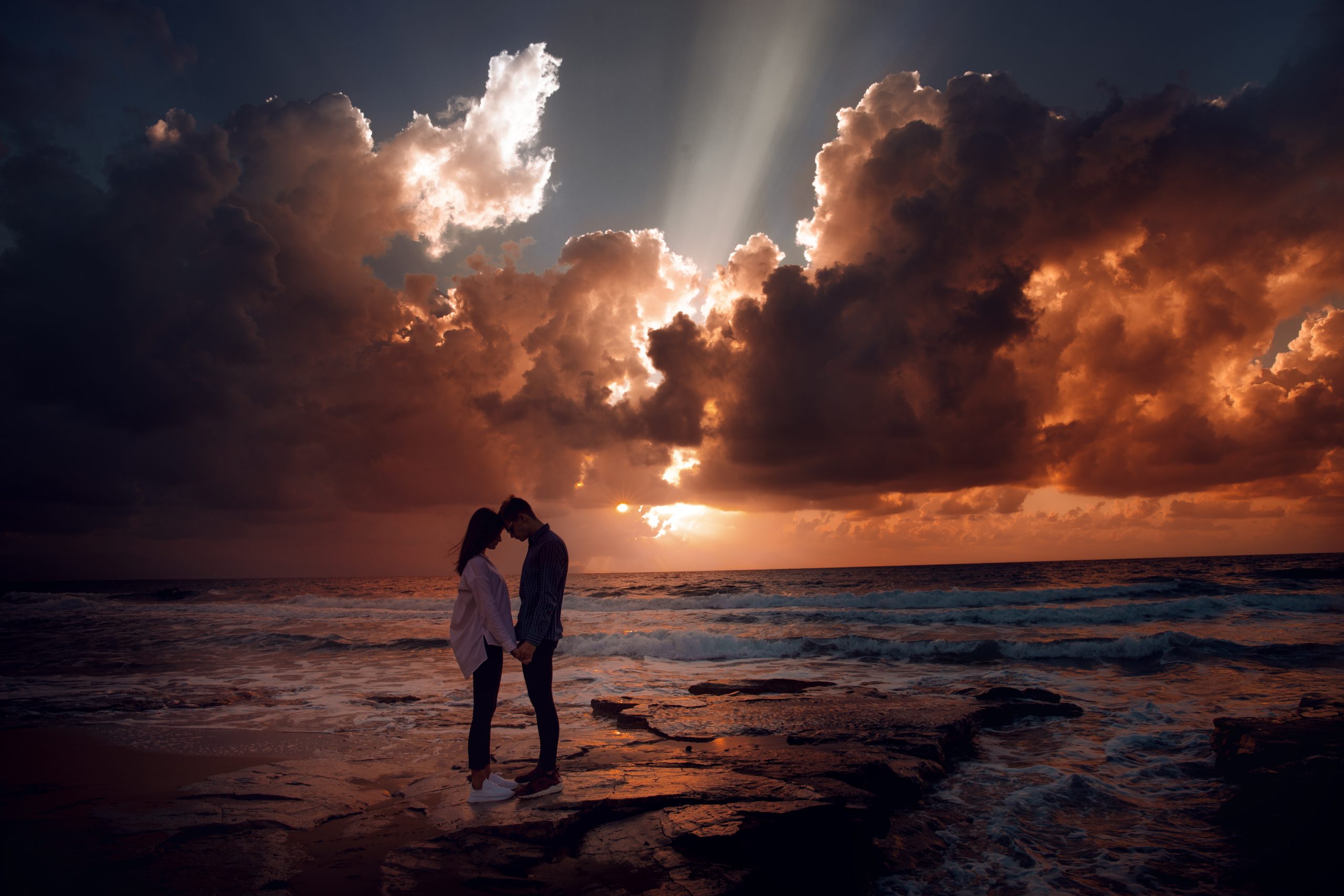 04 Dec

A Second Chance At Love | Weekend Tarot Love Reading | 12/4

Hello Tarot Love Birds, 

This is Jonathan with your Weekend Tarot Love Reading, and it's filled to the brim with good news.  

While you could be feeling at your wits end in the realm of romance, all signs point to things getting better very soon. 

You just never know when someone will pop into your life and create a change you could have never expected. 

There is magic in the air, whether it's coming to terms with your own resistance to love, or meeting someone who'll totally knock down the walls you've put up. 

So, let's jump in to your juicy love reading. 
Card #1: Nine Of Wands | The Last Stretch
Have you tried everything and nothing seems to work out? 
The Nine of Cups represents perseverance, grit, and can be a sign of total fatigue. In regards to love, the Nine of Cups can be a half full, or half empty situation. It all depends on how you look at it. 
If you look at the card image, the man appears battered and bruised, and the wands surrounding him are either there to protect him, or to keep him from escaping. 
Either way, things have been tough on the poor fellow. 
You could be coming to realize that a relationship or love interest will be way more work than you originally thought. It may be time to determine if the person you are with, or interested in, is capable of growing with you… or if you'll be banging your head against the wall for years to come. 
Ultimately, all relationships require work. And the Nine of Wands could be an indication that putting in the time and effort with your partner might pay off big. But you will have to make that call for yourself. 
Alternatively, you might be coming to terms with some important realizations about how you go about romance. 
If love has been one challenge, misstep, or lost opportunity after another. The Nine of Wands is an indication it's time to look at how you are showing up for relationships. 
What's great about this card is it's the last sprint before a successful finish line. And like any last few paces, it can feel nearly impossible. You might feel totally worn out, and ready to give up. 
But you got this. Whether it's recognizing what needs to change in your current relationship, or determining what you are needing to work on in yourself, the Nine of Wands is a sign there is success around the corner. 
However what that success looks like could be different from what you are expecting. The card that follows the Nine of Wands in the tarot deck, is the Ten of Wands, a card oozing with both success… and responsibility. 
So while you may be headed for the end of one kind of challenge, the truth is, any relationship will require work and commitment.
And if your next card is any indication, you might find yourself with the perfect partner in crime to help share the responsibility.
Card #2: Two Of Cups | A Perfect Love
Could you use some love in your life? 
The Two of Cups is one of the best cards to show up in a love reading. And for good reason. 
The Two of Cups symbolizes partnership, attraction, and yes, love. That being said, the Two of Cups can often indicate the early stages of love, either when two people first meet, or when that magical spark reappears in a longer relationship. 
It's possible you could meet someone who you really click with. The type of connection where you feel seen, heard, and like you two have known each other for decades. 
A Two of Cups connection tends to be based on mutual respect, where each partner appreciates the other for who they truly are. 
It could feel totally natural to share yourself with this person, even telling them things you've never told anyone else. 
As a longer partnership, this person will support you by encouraging the positive things you do, and by celebrating your achievements. 
If you're already committed, the Two of Cups can be a sign that communication is going to open up in a really beneficial way. 
Especially considering your first card, if things have been tough recently, there could be a breakthrough, where you find each other on the same page, and the connection feels simple and sweet again. 
Similarly, for the singles out there, you might finally realize you've been going after the wrong people, or start to see how you've sabotaged things in the past. 
Instead of the same old pattern… someone new and different might start to catch your eye. 
Whether you meet someone who totally changes the game for you, or just someone who reminds you there are a lot of fish in the sea, the Two of Cups is a fantastic sign. 
Your next card is a reminder to keep your hope alive, heal, and to take your time with your love life right now. 
Card #3: The Star | Take Your Time
Are you willing to have patience if it means getting something you really want down the line? 
The Star card is a sign of renewal, rejuvenation, and healing. Particularly in regards to love, The Star can be a sign that you have been going through a healing process. 
While on the one hand you may have met, or are about to meet, a "star crossed lover," it's also possible you've had a tough breakup or heartbreak that's been weighing you down for a while. 
If your heart has felt crushed lately, The Star is a good sign. It tends to mean you are well on your way to healing, and if you can keep your hope alive, you'll be back on your feet in no time, with more wisdom than before. 
Similarly, if you are in a relationship, and you've been going through a rough patch, it's important to give each other some space but keep your communication open and positive. 
You won't be in it for long, but patience is the key. 
Ultimately, The Star is a strong reminder not to settle. Keep your hope alive by reminding yourself of what it is you truly want in your life. Be honest, and tap into that powerful feeling of love that resides within you. 
Stay the course. And what is meant to be will find you in the perfect timing. 
If you consider your first two cards, it's quite clear there is a powerful shift in the air regarding love. You could potentially meet a new love who was destined to come into your life. 
Or it's totally possible you'll meet someone who simply reminds you there are good matches for you out in the world. But if your heart has been hurt, the important thing is to move slowly, and let yourself heal. 
All together, this is a powerful reading in terms of love. Don't be surprised if some magic starts to work its way into your life, starting this weekend. 
A Heart Sized Breakthrough
While you may have felt totally exhausted with love and relationships, as the Nine of Wands suggests, it's also a sign you are very close to breaking through. 
Even if you're feeling over it, or like you'd rather put up walls and a moat, your second card, the Two of Cups, is a pretty clear indication that love, or at the very least good friendship could swoop in soon. 
Such is love. When we least expect it, something appears out of nowhere to open our hearts again. 
That being said, The Star is a reminder to be patient, to take your time, and most importantly, to let yourself heal if your heart is feeling tender or shy. 
At the end of the day, everything is heading in a very good direction. So trust your instincts, and be open to magic at any moment. 
The best is certainly yet to come. 
With love,
And in service, 
Jonathan Lionheart
P.S. Have you built any walls around your heart? What kind of person are you hoping for in your love life? You can leave me a comment here on our blog, and let me know!  
P.P.S. If love has been giving you a hard time lately, or you're confused about a current relationship, you can schedule a private reading, or Embodied Alchemy session, with me here.