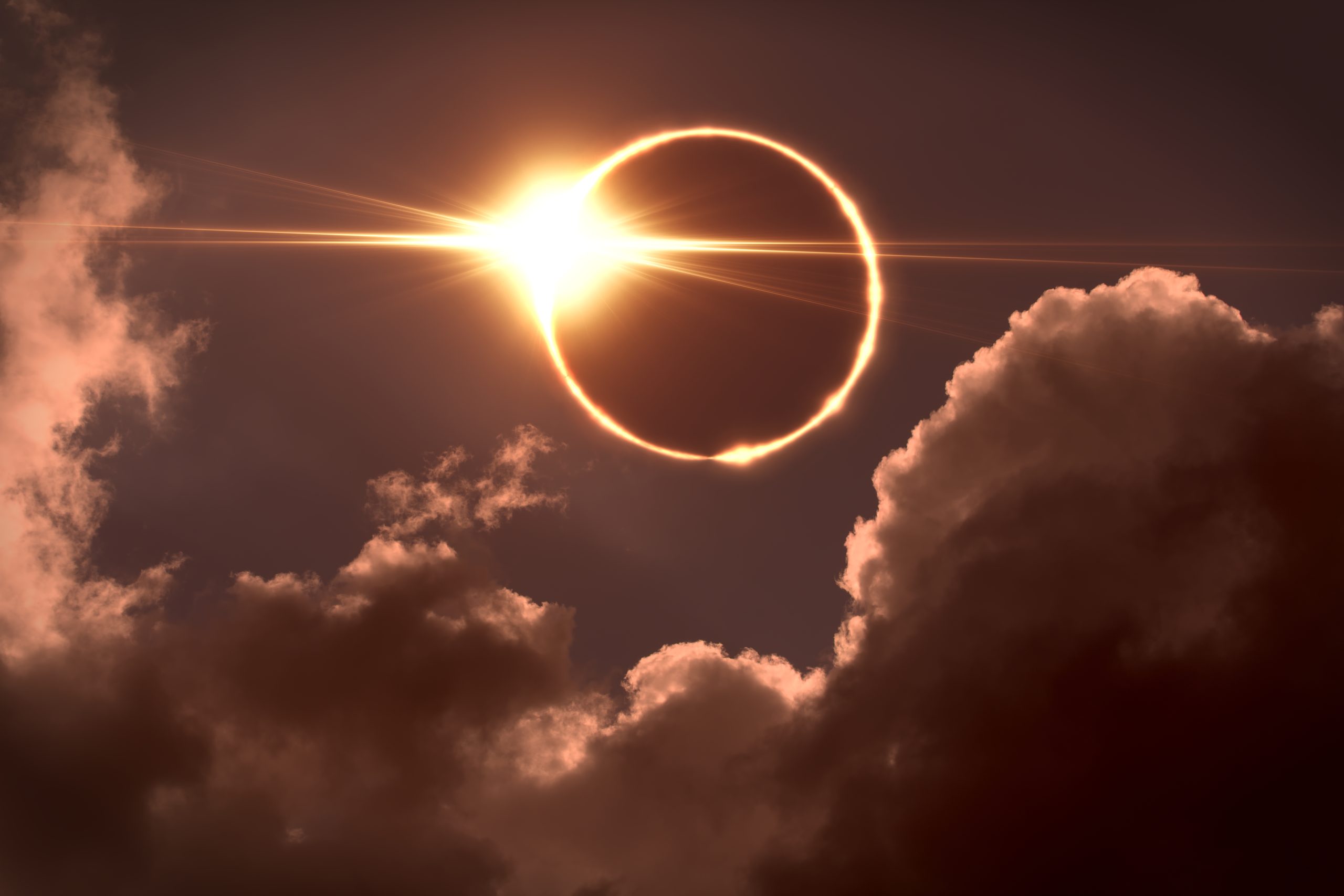 28 Apr

A Shocking Transformation | Solar Eclipse In Taurus

Dear friends,

Does it ever feel like no matter how much you try to hold on to something, it's bound to change?

Change can be liberating, but too much change, too soon, can be stressful.

And often there is a bittersweet feeling when certain eras of our lives come to an end.

Whether it is moving, graduating, opening a business, or a change in a relationship, these next few days could be a potent time of endings and beginnings.

That's because starting April 30th, eclipse season will officially begin with a New Moon solar eclipse in Taurus.

And as you may know, eclipses have a funny way of bringing ultimate closure to one phase of our lives, while opening a doorway into the future.

The planetary influences at play during the New Moon eclipse could bring you to the threshold of change in a sudden, even shocking way.

You could realize your true feelings about a situation in a way that changes things for you forever.

And while the repercussions of what comes to light could feel disruptive or upsetting, if you stay focused on what you want, you will definitely benefit in the long run.

So let shine some light on the mysterious movements of the planets and explore what the New Moon solar eclipse is bringing into your life.

Out of all the zodiac signs, Taurus is the most realistic, steady, and reliable.

Whenever there is a New Moon in Taurus, it marks a time when you can address your relationship to money, your body, and the all things in life that make you feel secure or bring pleasure.

And with the upcoming New Moon also being a solar eclipse, it amplifies the energy of the moon significantly.

This could mean that you experience a rather sudden change in your resources or experience of pleasure over the coming days.

If you're curious what part of your life will be affected, think back to anything significant that happened for you in mid-November 2021.

Whatever came up for you then may have been a preview of what's to come during this eclipse cycle. That's because November 2021 was the first time we've had an eclipse in Taurus since April 2014.

So why is this eclipse set to bring disruption into your life?

The Sun and Moon will be joined with Uranus, planet of shock, disruption, inner truth, and awakening.

Uranus' energy isn't always the most pleasant to experience. It often comes out of the blue and can jolt your nervous system with stress or excitement.

But it can also awaken you and open your eyes to your deepest inner truth.

With Uranus in such close proximity to the Sun and the Moon during this eclipse, you may gain powerful insights around your true feelings toward something or someone. A sudden change of residence, or a shocking level of emotional honesty could influence how you move forward from here on out.

You might also begin to understand yourself in a much deeper way and commit yourself to living more authentically.

It's possible that an event in your life over the next few days will push you toward more freedom and realization. Now is an excellent time to embrace disruption and allow it reconfigure your approach in life.

Whatever you experience over the next few days is likely just the beginning of a brand new cycle.

You'll find that the changes brought on by this eclipse will unfold more and more over the next six months.

And if you've been feeling confused about how to handle a challenging situation, this eclipse could bring both the clarity and motivation you need to make a shift and follow the path your heart desires.

Do you have a vision of a future life you want? Maybe it's something you've wanted for years or even decades…

Well the planets supporting the Solar Eclipse in Taurus could help you turn your vision into a reality.

With Mars currently in the sign of Pisces, you might be feeling more driven by idealism right now. And this can be a good thing, because it inspires you to get in touch with your potential and aim high.

Mars in Pisces could make you feel like you're in visionary mode: dreaming, imagining, and creating your ideal life.

And since Mars is in a friendly relationship to the eclipse, this means that your visions may very well be guiding the changes coming into your life. 

Is there a place you've always wanted to live, or something you've always wanted to do?

Mars and the New Moon Eclipse is telling you that the timing couldn't be better for you to take action, take a little risk, and turn your dreams into something real.

You might get a strong boost of energy over the next few days that fills you with the confidence to start living your life in a way that is more spiritually fulfilling.

Your intuition will be high, so don't second guess the insights and desires you're feeling right now.

This eclipse is helping you get in touch with your inner truth around what makes you physically secure and fulfilled. And it's opening a portal for you to use this information to shift gears and step onto a higher-frequency path.

Positive changes can happen quickly right now.

So don't let the shock of any events happening now throw you off course. Instead, use any changes in your life to lead you toward greater personal freedom and contentment.

No one can live your life for you, so sometimes the healthiest thing you can do is allow yourself to find happiness in the way that feels best to you.

Is there something you've been denying yourself because you're afraid that others won't support you or approve?

There will always be critics and people who disagree with you. So if you let others define your boundaries, you might notice that you become more discontent with each day that passes.

If anything, the Solar Eclipse in Taurus is encouraging you to break this habit of putting your true desires aside. It wants you to shake yourself free and be true to yourself.

And there will be rich rewards when you do.

In fact, it may just empower you with the energy it takes to make your dreams come true.

So be brave, be bold, and charge confidently toward your best future possible.

I look forward to hearing about what the eclipse brings into your life.

Happy New Moon!

With Joy,

Luna Dragonwell

P.S. Can you already feel big changes on your horizon? What kind of shifts is this New Moon Eclipse bringing into your life? Let me know in the comments below!