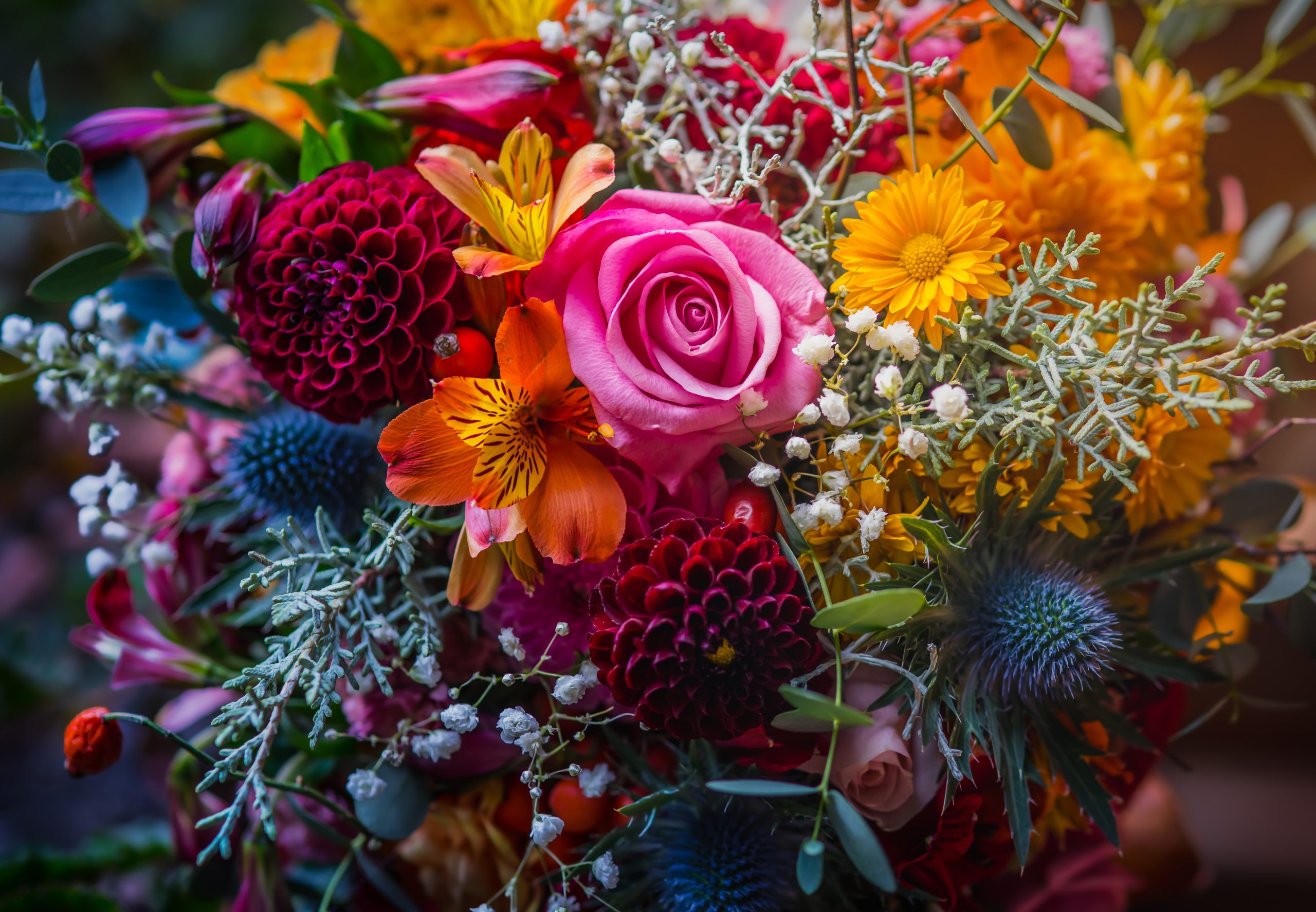 06 Feb

A Soulful Romance | Weekly Tarot Reading | 2/6 – 2/12

Hello Tarot Family, 

What a delicious reading you have this week. 

There is powerful abundance swirling into your life, and even the potential for love and energizing connections.  

All this juicy energy could be exactly what you need… especially if you've been experiencing an ongoing battle with someone or something. 

This week could be exactly the kind of week that bounces you out of a rut, and onto happier and healthier experiences. 

Let's see what the cards have to say. 
Card #1: The Empress | A New Inspiration
The Empress symbolizes fertility, abundance, and the archetypal feminine both inside of you and around you. You might find that the week ahead brings an emergence of your feminine side. 
This feminine blooming might look like a flurry of ideas and creative energy, or like a coming home to your sensual body. 
You could be glowing and attracting people like a magnet all week long. 
The Empress is associated with Venus, the planet of harmony, beauty and love. These qualities are emphasized by the voluptuous woman surrounded by nature, and the twelve stars on the crown she is wearing in the card image. 
Each star represents one of the astrological signs, reminding us that the feminine principle unites each of these powerful influences. 
Saying yes to this radiance, and the nurturing qualities of your heart, will bring a sense of balance and gratitude this week. It's a good time to nurture yourself with sensual experiences and kindness. 
Think hot baths with essential oils, massages, and delicious chocolate, or a nice walk in nature.
The Empress is also a reminder to place your attention on what you are truly wanting. Evoking images of what you wish to create in your life will be particularly powerful this week. So bring your vibrant imagination out to play. 
Feel what it is you truly desire, and see it in your mind's eye with vivid detail. 
The Empress in the image is often interpreted as being newly pregnant. This can be an indication of actual pregnancy, but it's often a sign you are starting to receive a new inspiration that could start to germinate in your life. 
It's important to remember that the Empress can be a bit wild. She lets life grow and flourish no matter what it's form. 
So remember to water and tend to the things you truly want to see grow, otherwise the wild weeds will take up a lot of your space and time. 
It can be helpful to give the Empress some structure so her vivacious abundance can thrive. This is why her perfect counterpart is the well organized and disciplined Emperor. 
But for now, let yourself bloom with enjoyment and the promise of the many possibilities soon to come. 
It's the perfect time to let yourself glow with joy.
Which could be one reason your next card is a sign that your glowing, beaming self might attract a very special new friend.
Card #2: Two Of Cups | Letting Love In
The Two of Cups represents connections, partnership, and joining forces for a common good. 
The kind of coming together indicated by the Two of Cups could arrive as a love relationship, a business partnership, or a powerful union within yourself. 
Regardless of how it shows up for you, an important connection might be right around the corner. 
In the card image you can see a man and a woman openly sharing their cups as they come together. Two snakes spiral between them creating the caduceus symbol. 
The weaving of the caduceus can symbolize sharing and healthy commerce. It is also the esoteric symbol of the masculine and feminine uniting to create a third, transformative energy. 
Above the man and woman is a red lion, which represents sulfur in the alchemical traditions. The lion symbolizes an awakening energy that emerges from true union. 
This catalytic energy is what creates new ideas and revolutions in your life and beyond. 
Meeting someone who resonates with the Two of Cups could feel like reconnecting with someone you've known for a long time, or even from a previous life. Your conversations could feel electrified while strangely comfortable. 
As you can see, there is a house in the card image a good distance in the background. Home is where the heart is, so if this is a romantic connection, it's still in its beginning stages. 
While the Two of Cups can indicate a soulmate kind of relationship, it's also a reminder to take things slow. Finding mutual sharing and balance is the first step recommended by the Two of Cups. 
So even if you want to dive head first into this new connection, let yourself simmer in the initial phases of getting to know each other first. 
On the other hand, the Two of Cups can be a sign of an internal unification, sometimes known as unio mystica, or sacred union. This is when your internal masculine and feminine fall in love with each other and blend into something truly miraculous. 
This kind of transformative experience can be followed by feelings of bliss, high consciousness, and a powerful self love.
Considering your first card, The Empress, it's a great time to focus on your inner feminine – regardless of your gender. 
You might notice in the card image that the man is stepping towards the woman, and not the other way around. This is a reminder to praise and adorn your feminine aspects, and to trust her deep instincts. 
Doing so will bring about more ease and joy in your week ahead.
Card #3: Five Of Swords | Is It Worth It?
The Five of Swords is a sign of arguments, conflict, and cunning. If you've been in an ongoing feud with someone, it's possible it could reach a head this week. 
As you can see in the card image, one man has won a battle against two opponents. He now has both of their swords as he gloats over his defeated rivals. 
There is nothing tender about this card. The sky is jagged, the ocean is wild. And no one appears to be the "good guy" in the situation. Even the man who has won looks wild and pompous. 
Are you fighting a fight that isn't going anywhere? 
You might win a battle here, or lose one there, but either way you don't feel good about it. If this is the case, the Five of Swords could be a sign it's time to put an end to it. 
Whether this means you need to be cutthroat and lay the final blow on your adversary, or if you need to walk away and leave it all behind, you'll have to determine for yourself. 
But your previous cards might give you a clue as to what your next move should be. 
The Empress is filled with life and abundance. Her interest is in love and what is growing and blooming. The resurgence of energy and joy you could feel this week might help to put the battles around you into perspective. 
Is it really worth it to get caught up in the drama when there are so many other interesting things to attend to? 
Similarly, your second card, the Two of Cups could be an indication of either a powerful new friendship, or a delicious self realization. 
In either case, the mutual sharing and friendship could start to steer you away from any unnecessary conflict in your life. 
All said and done, it's going to be important that you protect the beautiful things that are growing in your life. High and joyful states can often be followed by new challenges… Another level, another devil. 
So it will be important to choose wisely how you use the generative energy of your first two cards if and when conflict starts to erupt. 
Ongoing unnecessary conflict can be a terrible burden and a drain on your energy. But sometimes there is no avoiding it. The question might be, when is enough, enough? 
Your first card, the Empress, could give you some perspective on how good you can really feel. You might experience a sense of joy, sensuality, and an influx of new ideas this week. Let yourself lean into the plumpness of feminine energy the Empress card is affirming. 
You could be glowing and filled with creative energy this week. So it's not surprising someone may notice you, or reach out to you. When you are full of self love and gratitude, amazing connections can happen. 
Which is what your second card, the Two of Cups is a sign of. Close friendships, soulful romances, and potent business connections are all possible. Just remember to take it slow, and enjoy getting to know this person first.
Your final card, the Five of Swords, is a sign of conflict. Whether this is with someone you've been fighting a battle with for a long time, or someone more recent, the waters could feel pretty harsh.
With your previous two cards in mind, you might gain a new perspective that could help you determine if the turbulence you've been involved in is really worth it. Only you can know if it's time to take the high road. 
But bringing the Empress' wisdom and self love to the situation will help you find your way. So keep going, because you are doing great! 
With love,
And in service, 
Jonathan Lionheart
P.S. How do you take really good care of yourself? What conflict are you ready to walk away from? You can leave me a comment here on our blog, and let me know!  
P.P.S. If you'd like some help making an important decision, or want some help connecting with your personal power, you can schedule a private reading or Embodied Alchemy session with me here.