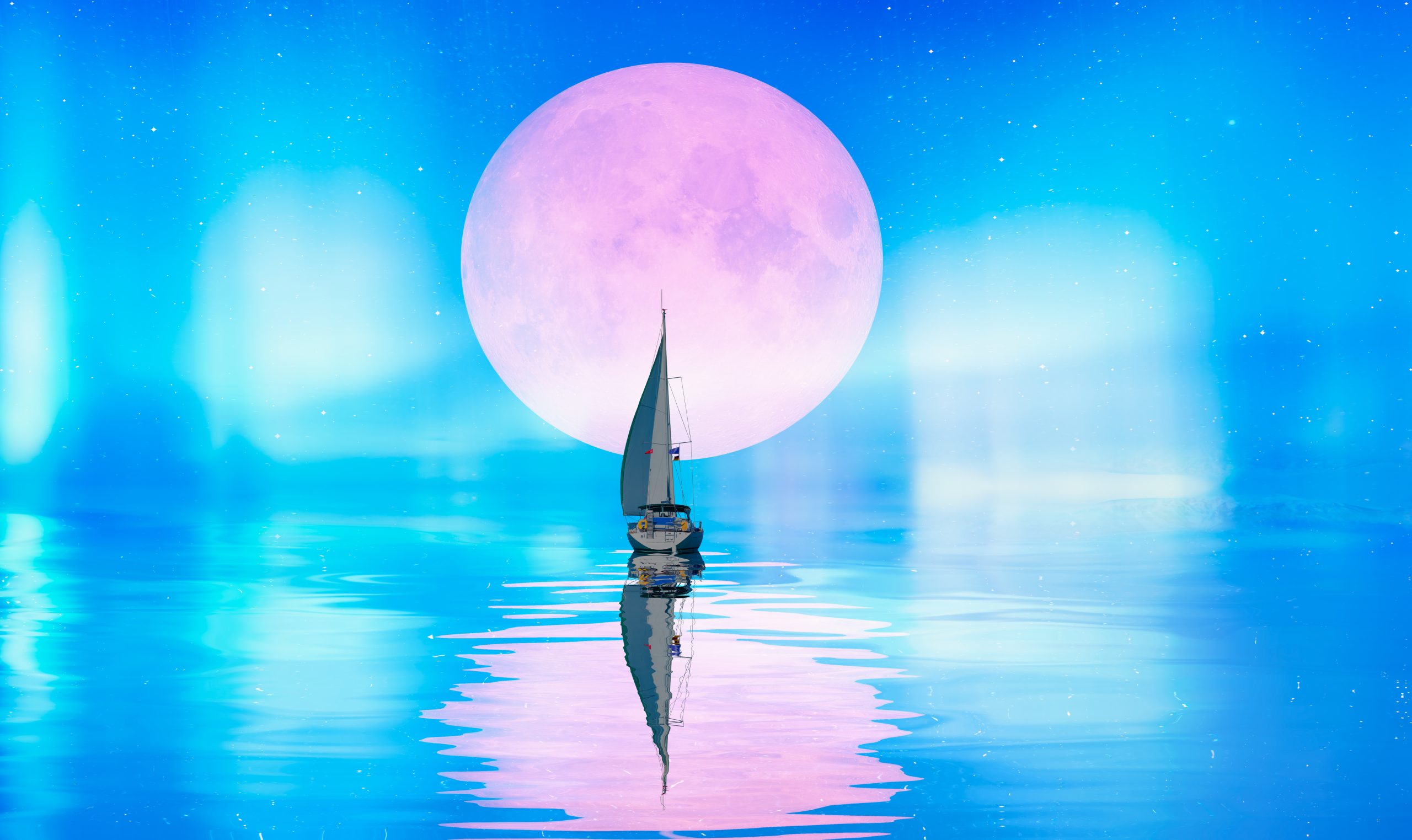 07 Sep

A Spiritual Breakthrough | Full Moon In Pisces Horoscope

Dear Friends,

Have you felt stuck in a certain area of your life for a while?

Well, get ready to breathe a deep sigh of relief.

The upcoming Full Moon in Pisces is set to be a magical time when you can finally break through your karma and put a difficult period of your life behind you.

It will be a spiritually charged and inspiring Full Moon, bringing you greater freedom, purpose, and the power to step away from negative, limiting circumstances.

Have the last couple of years been particularly rough for you?

If so, you're not alone.

We entered a difficult period astrologically back in mid 2020.

Collectively, it manifested as two years of restrictions, lock-downs, isolation and sickness.

But on a personal level, there may have been new challenges you faced that made your life even harder.

Thankfully, things have reached a critical mass, and with the arrival of the Full Moon in Pisces, this chapter is finally coming to a close.

There are a lot of reasons to celebrate this Full Moon.

So get cozy, and let's explore the blessings on your horizon.

Have you ever had a quiet moment and noticed the wise whisper of your intuition?

On September 10th, the Full Moon in Pisces will put you directly in touch with your higher knowledge, and you may feel divinely guided toward a new direction.

Your dreams may be heightened and your sense of connection to the Universe could feel richer, more meaningful and vibrant.

Pisces is the last sign of the Zodiac and has a reputation for being the most spiritual of all the signs.

This is because it embodies the wisdom of the previous eleven Zodiac signs.

Pisces is all about transcendence, so with the Full Moon in Pisces, you could find yourself completing a major phase of your life.

Thanks to a positive aspect to Uranus, planet of truth, change, and liberation, whatever comes to an end for you this Full Moon will feel like a breath of fresh air.

Suddenly your life could start to feel more open, free, and spacious.

And the burden of whatever you've been dealing with over the last two years could suddenly vanish, allowing you to move freely in the direction of your dreams.

This shift could occur through an insight that appears out of nowhere, or by some kind of event that changes your life for the better.

If you've been dealing with depression, lack of energy, or a feeling of disillusionment with the world, this Full Moon could breathe new life into the deepest parts of your soul.

You might suddenly see yourself through brand new eyes, without the pain of the past.

As you do, you could start to tap into the true beauty of the world around you and the blessings in your life.

Don't be surprised if your eyes tear up with gratitude.

This Full Moon could truly be that beautiful.

But while your life could seriously change for the better over the next week or so, when it comes to romance and finances, there may be some issues that still need to be worked out.

During the Full Moon, Venus and Jupiter will be at odds, but since these two planets have a positive influence on each other, you may experience their energy as "too much of a good thing."

Be mindful that you don't overextend yourself based on a feeling of happiness and ease in the moment.

This applies to both your love life and finances.

You might feel tempted to splurge and buy yourself something you know is out of your budget, thinking that you'll figure it out how to pay for it later.

Or you could express affection to someone, simply because you feel good…

But the risk here is that your feelings could change, or you might not be taking the harder parts of your connection into consideration.

You might make promises to other people that you feel fully capable of following through on, only to find out later that you don't have as much time or energy as you thought you did.

You'll likely feel on top of the world.

Especially if you've recently come out of a difficult circumstance, or are finally enjoying the healing your soul has needed.

Just keep in mind that with every high there also comes a low, and it may be best to wait for your excitement to settle before making big declarations of love and commitment, or buying something shiny and new.

The spiritual purpose of Venus and Jupiter's influence during the Full Moon is to not bite off more than you can chew.

You have a perfect opportunity to set more realistic limits for yourself during this influence.

Ultimately, this Full Moon can help you discover how to pursue personal growth, expansion, and joy within the right boundaries that don't leave you depleted or stressed out.

You'll likely have many reasons to smile over the coming days.

You could enter a brand new phase of your life and release emotional or situational baggage that has been with you for some time.

One way or another, this Full Moon marks a time of karmic endings, and all signs indicate that it will be a very positive experience.

This Full Moon is a time to shed your skin and connect with the Universe on a deeper level.

Listen to your intuition, and trust in the visions you have for your future.

Sometimes we have to endure difficult situations in life, and when we're in the middle of hard times, it can feel like things will never change.

But nothing lasts forever… even the bad times.

So welcome this fresh wave of energy with open arms and step boldly in the direction of your dreams.

Happy Full Moon!

With Joy,

Luna Dragonwell

P.S. Is there a certain karma in your life that you're ready to be done with? What do you feel most grateful for right now? Let me know in the comments below! I look forward to hearing from you.