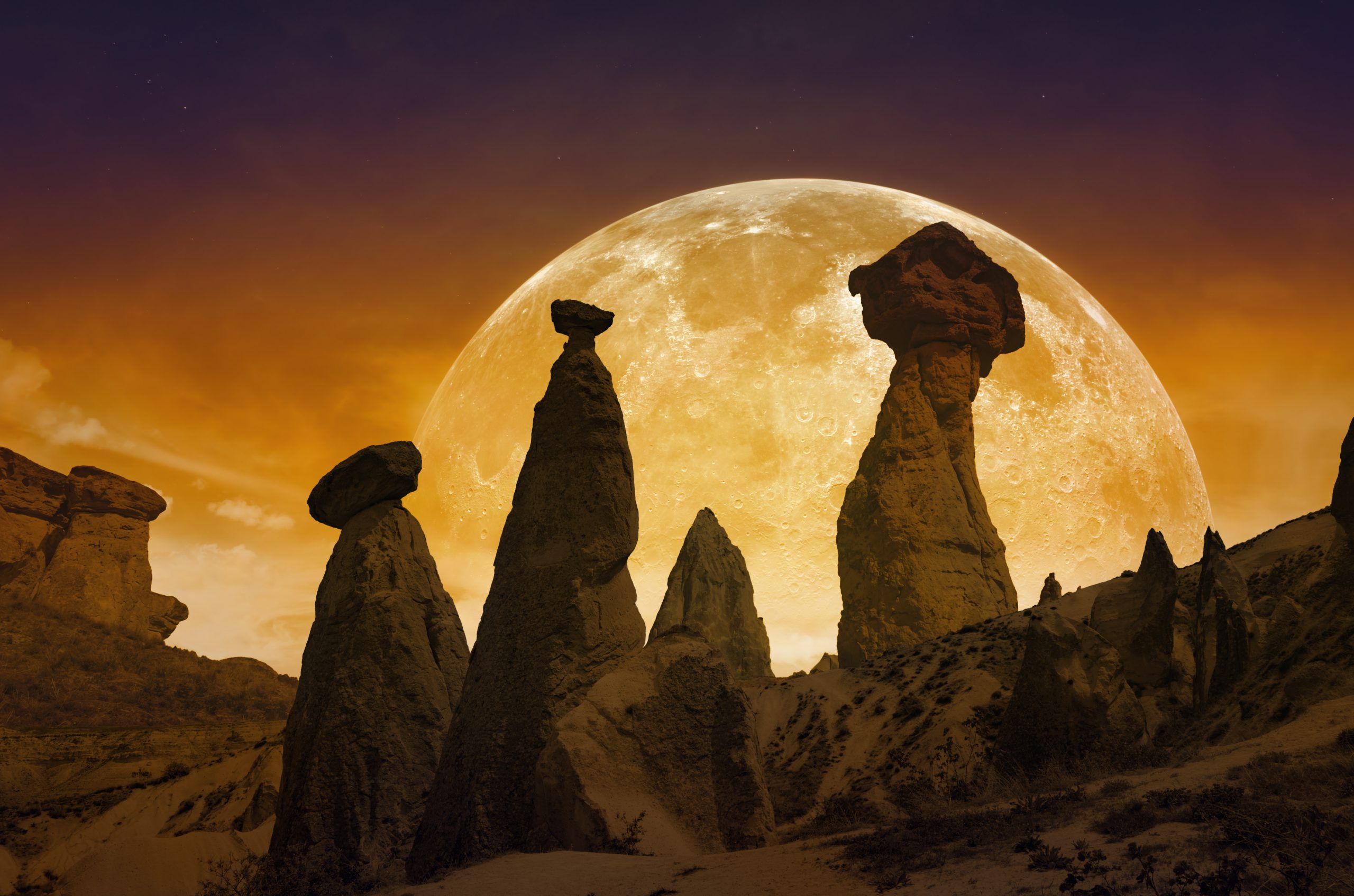 02 Nov

A Twist Of Fate | Full Moon Lunar Eclipse In Taurus

Dear Friends,

Can you feel the energy building in the air?

As we near the final Eclipse of 2022, the transformational power of the Moon is growing and will soon come to a peak.

On November 7th or 8th (depending on your location,) a Full Moon Lunar Eclipse will take place in earth sign Taurus.

And when it does, you could be in for a major surprise.

Lunar Eclipses are known to stir up strong emotions, and can initiate the final ending to a chapter in your life.

But don't worry.

This isn't necessarily a bad thing. 

The fated, transformational events that happen during an Eclipse are meant to help you grow and move forward on your soul's path.

However, this time around you might have to go through some turbulence before you come out the other side.

Due to the planets at play, the upcoming Eclipse could bring a shocking emotional outburst, unexpected change, the exposure of a hidden truth, or a valuable opportunity to finally break free of what's been holding you back.

There's a wildcard energy in the air that could make anything possible.

But one thing's for sure…

The Full Moon Lunar Eclipse in Taurus will be anything but boring!

Let's take a deeper look at the energies at hand, so you can be prepared for what's to come…


Have you ever gotten to the place where "enough is enough" and you can't tolerate a certain situation anymore?

With the Moon's close proximity to Uranus, planet of truth, upheaval, and change, you could be feeling more rebellious during the Eclipse.

You'll have the energy to break loose from whatever has been restricting you, and you might not care about the consequences.

The Moon joined with Uranus brings a strong desire for emotional honesty.

Needs and feelings that you've had trouble accepting in yourself could suddenly become so powerful that you can't hold them inside any longer.

Instead, you might find your emotions suddenly bursting out…

Like a dam breaking, allowing you to finally express a truth you've been unable to face.

Since the Eclipse is taking place in grounded Earth sign Taurus, your relationship with money, your home, physical security, and relationships could change dramatically.

Your choices from the six months are coming to fruition.

So whether the change in your life manifests as a karmic challenge or blessing depends on how you've handled your resources, relationships, and self care this year.

Keep in mind that all Full Moons, and especially Lunar Eclipses tend to manifest your inner state in the outside world.

This means that people or events could trigger you into realizing how you really feel about something, or what you need to do next.

Over the coming days, your true feelings about a situation in your life could get very clear.

You might even find that a deception will come to light, allowing you to finally move forward.

The Buddha once said, "Three things cannot be hidden for long: the sun, the moon, and the truth."

In the coming days, this saying might ring true for you.

This is because Mars recently went retrograde in Gemini, and will play an important role revealing hidden information during the Eclipse.

Mars' energy is currently focused on clearing up things that happened in the past, especially things that were said or thought.

During the Eclipse, Mars will be at odds with Neptune, planet of deception, illusion, and dreams.

This means deliberate lies will be revealed for what they are…

And miscommunications or confusion about something that already happened will be cleared up.

Have you been trying to get to the bottom of something, but it's been taking a long time?

Maybe you've been stuck in relationship limbo, unsure of the other person's true desires with you.

Or maybe you wrote off a promising opportunity because you didn't see the full picture.

Whatever the case is for you, if there is a truth that needs to come to your attention, it will be revealed over the next few days.

The Full Moon Lunar Eclipse on November 7th – 8th will create revolutionary energy…

Not just in your own life, but in the world at large.

Uranus' influence on the Eclipse will make people more likely to speak their truth and challenge those who try to force them into conformity.

Since the Eclipse falls on Election Day in the United States, a surprising political development may happen around important issues.

And since Taurus rules over commodities, it's possible that the Lunar Eclipse in Taurus could trigger a sudden change in the economy.

On a personal level, you may feel more impulsive, emotional, and volatile during the Eclipse's influence.

So remember to be gentle with yourself and others.

Big changes are being stirred up right now.

And your things could look very different once it's over.

With Joy,

Luna Dragonwell

P.S. Is there a situation you're hoping the Eclipse will help you understand better? What are you ready to break free from? Let me know in the comments below!