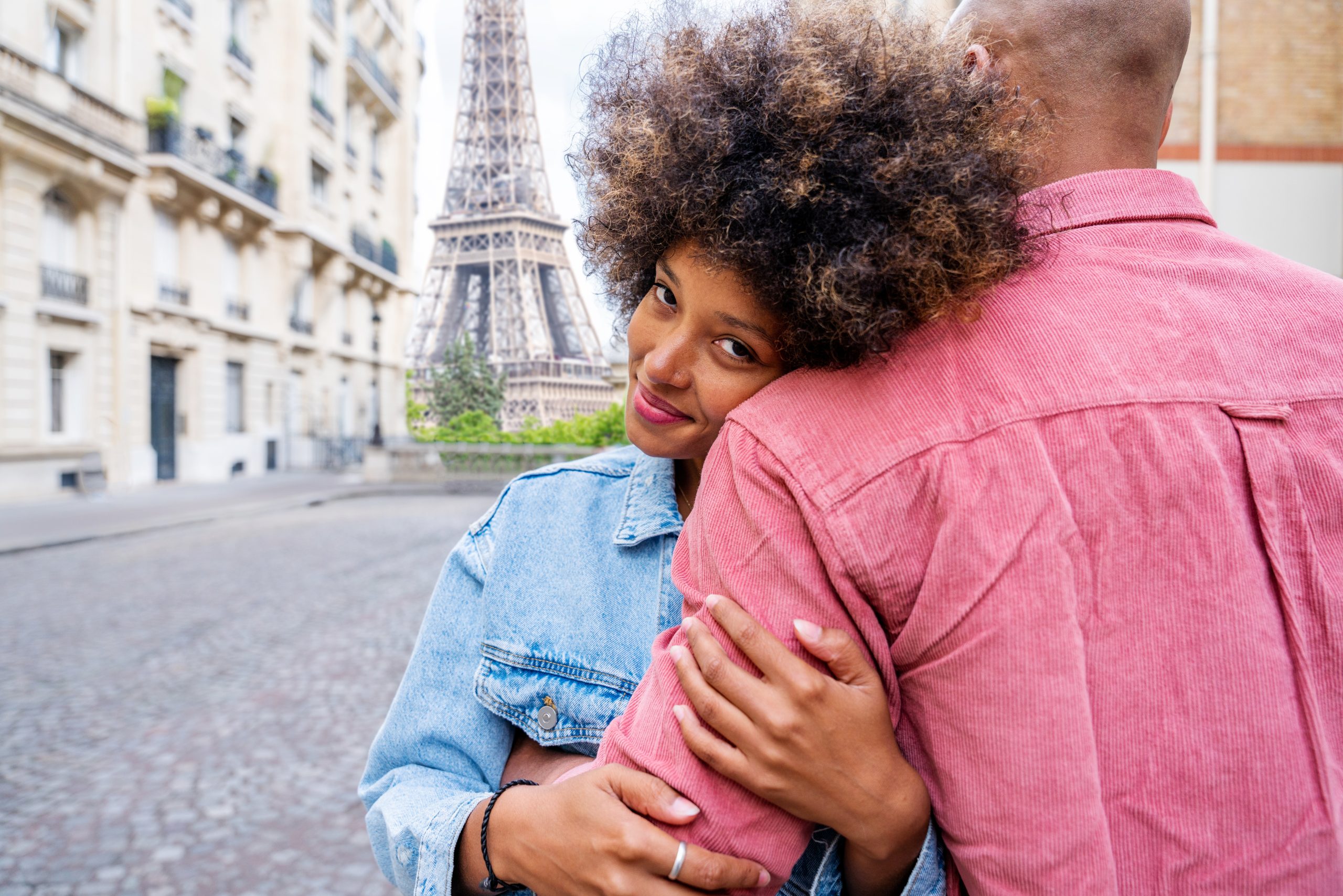 18 Aug

A Vision Of Love | Weekend Love Reading | 8/19 – 8/21

Hello Tarot Family, 

Get ready for a great weekend ahead! 

You will have some amazing days ahead with the people you love, and a sense of fulfillment that will leave a lasting impression. 

There could be some loss involved as well, but it's all part of taking steps towards a happy and secure love life. 

You might be surprised by an experience of love and joy this weekend that will set the course of your romantic life in a new direction. 

In fact, the sense of love that's showing up for you could light a fire under you, and get you moving towards positive changes in your life. 

There is nothing like remembering what you truly want to inspire and exhilarate you. Let's take a look at what you can expect in the coming days. 
Card #1: Ten Of Cups | A Taste Of Perfection
The Ten of Cups is about total harmony and peace in your love life. The feeling of true belonging and love may sweep over you in the coming days.
The feeling of having everything you've ever wanted could make an appearance…
Even if it's just for a moment, a few days, or longer. You are being blessed with a sense of family, love, and intimacy.
Feeling close and happy with your family, your partner, or even your friend group is indicated in the days to come. Regardless of who your "family" is right now, there will be ease and joy with them.
If you are single, it's possible you will receive a vision of what you truly want in a relationship.
You might see the family you want to have in the future and the partner you want to create that family with. These visions could evoke big, beautiful emotions.
Let these feelings and hopes inspire you. Your future is calling. Allow it to pull you toward your next important love connection.
If you're in a secure relationship, the Ten of Cups is a clear indication you are with the right person. If you don't already have children, it's possible you could be headed in that direction.
Depending on where you are in your commitment to this person, the Ten of Cups is a sign you will soon deepen your relationship to the next level.
You can expect a weekend of cherishing one another.
Regardless if you are single or in a happy relationship, the Ten of Cups is a promise of the future. Happiness and harmony of this sort arrives like a vision from beyond, filling you with excitement and joy.
But like any true vision, it may also highlight what needs to change in order to manifest the full potential.
Your next card is asking you to take the steering wheel of your love life and point it in the direction of the harmonious relationship you desire.
Card #2: The Chariot | Make It Happen
Whether you know exactly what you want or it remains somewhat illusive, The Chariot is letting you know it's time to step into action.
The Chariot symbolizes will power, determination, and self-discipline.
It's time to take control of your love life and your job is to keep your chariot going in the right direction.
You are headed for the harmony and joy represented by your previous card. That is your destination. But the pathway to your goal may move in zig zags.
So trust your gut, follow the pathways you believe will lead you to the love you want, and be willing to adjust your direction as the terrain reveals itself.
If you're single, it's time to take a brief analysis of what you need to change in order to attract the partner you truly want.
It's important not to change yourself for someone else. Rather, if you become the best representation of who you truly are, the right person will come to you.
The Chariot can be a nudge to quit holding back and let someone know how you really feel.
So if there is a special someone you've been pining for, get in there and give it your best.
In the worst case scenario they might not be interested. In which case, you've saved yourself time by learning the truth of the matter and can now move on.
If you're in a secure relationship, The Chariot is a sign it's time to move your relationship toward what both of you want to create together.
This could be pooling your finances, buying a house together, or preparing your lives to welcome a child into the family.
Whatever it is for you, The Chariot is asking you to do what needs to be done to move your relationship in the best possible direction.
Whether you're single or partnered, the message is the same. You know what you want, even if it's only a feeling you're aware of so far.
Point your ship in that direction and get moving.
Of course with any choice to grow into a happier and healthier version of yourself there are sure to be some things you'll need to let go of.
Your next card is a clear sign something needs to be dropped in order for the next stage of your love life to be fully embraced.
Card #3: Death | Let Go And Move Forward
Letting go is rarely easy, but it's a natural process, and often there is something fresh and new ready to be experienced on the other side.
The Death card represents transformation, endings, and release.
You may need to let go of something that's been with you for a long time. This could be a relationship, a job, or it might be a way of living that needs to come to an end.
No matter what you are letting go of, whether it's near and dear to your heart, or something you're sick and tired of, moving on from what you've gotten used to can be challenging.
You might have resistance to letting go of a way of living, or experience fear around what will happen next.
Either way, the Death card arrives when there's nothing you can do to stop the inevitable.
Luckily, the whole process can be much easier if you remember the positive possibilities on the other side.
Letting go of one thing means there is room for something else. And your previous two cards are signaling a happy and healthy future.
If you're single right now, you could be letting go of an ex you've had trouble coming to peace with. Or may you've decided to stop hoping someone you like will notice you.
It's time to let the past go, and take action towards your future.
With The Chariot as your second card, you could be releasing a self-defeating attitude or a sense of powerlessness, and stepping into a more positive attitude.
There's something you want. And to get it, you're going to have to drop the old clutter so you can attract it into your life.
If you're in a relationship, The Death card can indicate breakups. But with your previous two cards in the mix, it's far more likely there is something in your life or relationship that's ready for transformation.
If you're considering starting a family, the death of your social life and free time could be indicated here. Bringing a child into the world is a magical experience, but it will change how you live in significant ways.
You might also be in the process of deepening your commitment with your partner, in which case, the remaining parts of your single life could be on their way out.
Ultimately, the position of The Death card in this reading is more akin to a sacrifice than a bitter end. Something no longer fits who you are becoming and must be let go of in order to grow into this new phase in your life.
You might actually celebrate this process. Even if it brings up strong emotions, know you are heading toward a more fulfilling and positive experience in this lifetime.
Your cards this week are filled with growth and possibility. Your first card, the Ten of Cups, is one of the most positive cards in the deck. Happiness in relationships, and harmony in your life are the hallmarks of the Ten of Cups.
You could have a vision or experience that reminds you of what you truly want. It could be powerful enough to get you moving in ways that will bring about the kind of relationship you desire.
Your second card, The Chariot, is all about the type of kick butt attitude that can help you take action in the right direction. Take control of your love life and don't delay.
You know what you want, so go get it. However you may need to sacrifice a way of living or something you've gotten used to in order to take these next steps.
Your final card, Death, is bringing a powerful dose of transformation. Whatever in your life that's outlived its welcome is taking its final breath.
Don't hold on, instead, step bravely into a new dawn.
The future is calling you, and you are totally ready to meet it.
With love,
And in service,
Jonathan Lionheart
P.S. What is your vision for a perfect romantic relationship? What do you need to let go of in order to grow into your best self? You can leave me a comment here on our blog, and let me know!
P.P.S. If you'd like to look further into your future, or get your burning questions answered, you can schedule a private reading with me here.