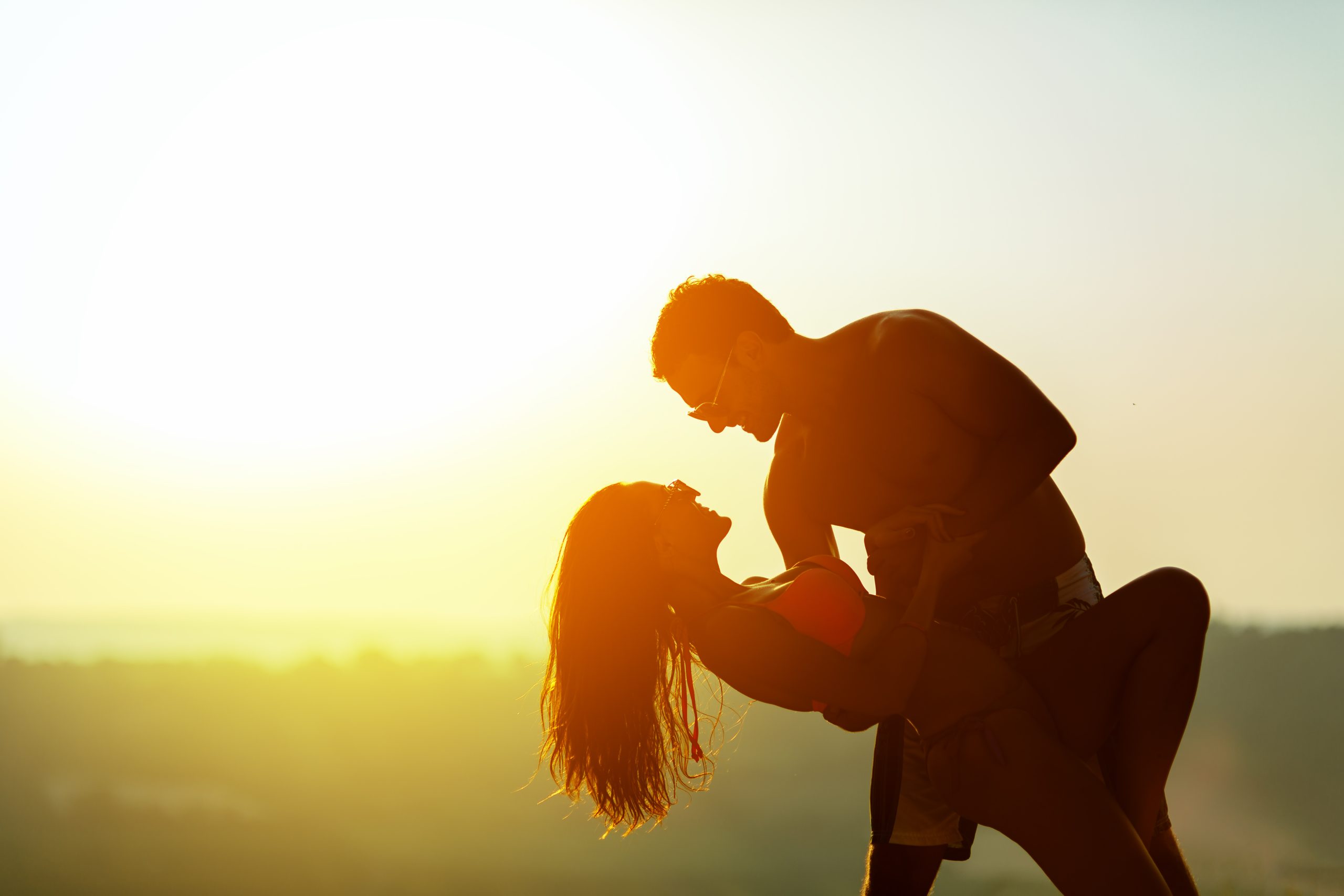 14 Sep

A Whirlwind Of Passion | Venus Square Mars Horoscope

Dear Friends,

Have you been feeling more passionate than usual lately?

If so, you're likely already feeling the effect of Venus and Mars, which will be making sparks together this Friday.

Just be warned… When these two planets square off in the heavens, your temper and libido will be heightened!

Both Venus and Mars are currently in signs ruled by Mercury, planet of intellect and communication.

So don't be surprised if you get pulled into a battle of wits, end up in an argument…

Or have a playful, flirtatious conversation that leads to a steamy night of romance.

Friday's energy will be full of friction, that could easily turn to love, hate, or a mixture of the two.

No matter what happens, it will be best to take things slow and make sure you have all your facts straight before springing into action.

An added appearance from Neptune this Friday implies that you might not be seeing your situation clearly, which could make things more complicated…

But this can be avoided by taking deeper look at the energies on the horizon, so you can navigate the coming days with clarity and confidence…

Have you ever had a stressful day when nothing you do seems to take the pressure off?

Friday could certainly feel this way, but you'll also have an opportunity to channel the tension you feel into positive outlets.

Your creative energy will be heightened, and you could have the energy you need to overcome an obstacle, or speak up about a situation that's been unfair to you.

This is particularly true if you've been dealing with an unbalanced relationship where you've been feeling dominated, or have even been dominating someone else.

Venus, the planet of affection, femininity, and beauty will be at odds with Mars, the planet of desire, masculinity, and will.

This energy can manifest as a "battle of the sexes," where traditional masculine and feminine energies are clashing.

On the most positive level, it could mean a weekend of steamy romance and passionate intimacy that you won't soon forget.

But it could also mean spending all weekend fighting and trying to resolve intellectual differences with someone in your life.

If you do end up in a deep conversation, keeping things light, staying curious, and being playful when possible will do wonders in helping find a resolution.

It's possible that self-expression in itself will be enough to resolve the conflict in your life, and that no further action will be needed.

Just keep in mind… if you're already in a relationship, it might be easier to work things out in the bedroom than to spend too much time talking right now.

This transit doesn't last much more than a day and any tension you're feeling will soon pass, so make the most of it!

If you're single or in the courtship phase of a relationship, Friday could entertain you with flirtatious exchanges or a fiery chance encounter.

However, due to Neptune's influence on the Sun, you may not want to jump in head first.

It could be wise not to react in the heat of the moment this Friday, because there's a good chance you won't be seeing the full picture clearly.

Neptune is the planet of illusion, dreams, and imagination, and it will be at odds with the Sun, which could make you feel confused, insecure, or overly sensitive.

You might also be prone to illusions, either positive or negative, about yourself and other people.

With the friction that will already be in the air, it would be wise to take your time rather than act impulsively or jump to conclusions.

Hear the other person out, ask questions, and be patient as you get to the bottom of what's really going on.

If you're exploring a new connection with someone, this influence is a sign to get to know them better before getting too physical.

You might be surprised to learn things about yourself or them that you weren't aware of, and it could change your perception in significant ways.

It's possible that a misunderstanding or flat out deception could be exposed on Friday.

So if you've been suspicious of someone in your life, this could be the day that your doubts about them are confirmed.

No matter what your situation is, all signs point to not being able to see the full picture this Friday.

Go slowly and give things time to unfold so you can understand what you're dealing with before making any final judgments.

This Friday, Mars and Venus could have your weekend getting off to a bumpy start.

There will be a lot of energy swirling around, and if you're not careful, you could get caught up in a conflict with someone.

However, there is a positive way to channel this energy: focus on creativity.

If you've had trouble feeling inspired lately, or haven't known where to focus your efforts, Friday could bring an influx of great ideas and the energy to turn them into reality.

In this same light, you can tap into the positive side of Neptune by letting your imagination run wild.

Write down your visions and ideas, talk to helpful people about your desires for your life, and research possibilities for your future.

Of course, if you're in an intimate relationship, the energy this Friday could lead to a whole different kind of creativity.

So enjoy the whirlwind of passion and fun.

And try not to take the difficult stuff too seriously, because it will pass before you know it!

With Joy,

Luna Dragonwell

P.S. Are you feeling confused about something in your life right now? Is there an important conversation you've been needing to have with someone? Let me know in the comments below. I look forward to hearing from you!