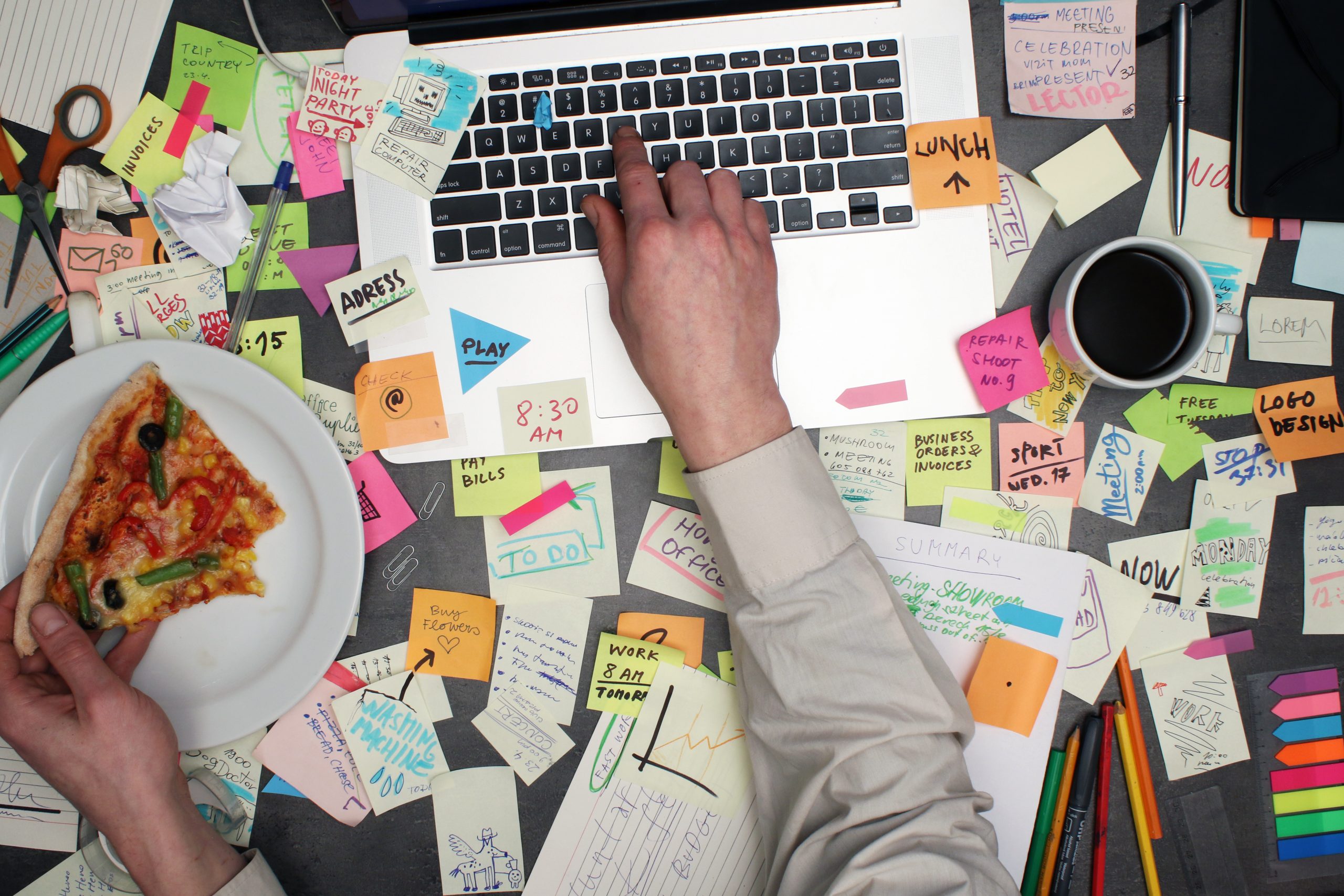 14 Nov

Adulting Overload | Weekly Tarot Reading | 11/14 – 11/20

Hello Tarot Family, 

This is Jonathan with your Weekly Tarot Reading. Get ready because there are a lot of reasons to celebrate coming your way. 

You might even find yourself at a party of some kind, or completing an important part of a project.

But the really good stuff is still yet to come. 

However this potent time of preparation shows up for you, there is definitely transformation ahead. 

So you're going to want to find both time for enjoyment, as well as getting ready for the big shifts that could be coming. 

You won't want to miss out on these opportunities, so let's take a look at what the cards have in store for you. 
Card #1: Four Of Wands | Time To Celebrate
The Four of Wands represents community, belonging, and stability. This is a great time to bring people together and celebrate, even if it's just for the sake of celebration itself. 
You might find yourself at an event or party that brings together your friends and family, and the vibes will be great. 
The Four of Wands is an all around warm and joyful card, and can be a sign you have reached an important milestone on a project you have been working on. 
Coming after the Three of Wands, which has to do with stepping out into the unknown, an important piece to the puzzle has been achieved. This could give you some peace of mind and a sense of accomplishment.
The week ahead of you is a great time to give yourself some nourishing time at home, filling your living space with warmth and love. How you treat and tend to your environment can deeply affect how you feel, so lavish your space with the kinds of things that make you feel at home and well nourished. 
It's possible you've been on a journey of one kind or another recently. Regardless if this was a symbolic journey within, or an actual adventure out in the world, the Four of Cups is an indication of returning home. 
You are coming back to yourself. So a sense of belonging and joyful settledness could pour into every corner of your life. 
Alternatively, you could be getting ready for a vacation or celebratory journey. 
You might be taking a retreat to a beautiful location, or going to a wedding somewhere special. Either way, this is the perfect time to let yourself be with people in an easy and enjoyable fashion. 
Let yourself go with the flow… 
As your next card is a sign you won't have to figure it all out at once. Rather, learning to multitask and adapt will be of great importance for you during this time. So stretch out and seek the big view. 
Card #2: Two Of Pentacles | Your Perfect Balance
Do you have multiple projects on your plate, or a decision that you're struggling to make? 
The Two of Pentacles symbolizes balancing responsibilities, adapting to what is, and tapping into your resourcefulness. There may be multiple things going on in your life, and you are being asked to stretch your ability to juggle them with grace. 
You could be feeling pulled in two or more directions, and you're unsure of where the best place is to put your attention right now. 
Not to worry.
While you might feel like you have to make a clear decision, the Two of Pentacles is often a sign you don't actually need to make the decision at this white hot moment. 
Rather, if you can balance the options before you without losing your footing, both directions could magically work out. At least for the time being, see what you can do to manage the obligations in front of you. 
Then, later down the road, there might be a clear indication of which direction to take. Or, you'll find the right balance to take care of this seemingly bountiful load. 
It's also possible you are playing phone tag with someone. Whether through email, text, or phone, you could be trying to nail down something important. But you keep missing each other. 
Not to worry, you'll finally line up if you can be patient. 
Considering your first card, the Four of Wands, you might be attempting to celebrate and kick back, while at the same time keep the plates in front of you spinning. The Two of Pentacles is a sign to trust the process and not get over controlling. 
Things are going to work out, just give them a bit of space for the time being. 
At its deepest level, the Two of Pentacles is about adapting to the turning tides. There are likely a number of things happening in your life all at once, and you are being asked to ride the wave, and trust you can handle what's in front of you. 
This means finding an internal balance. One in which you are still attentive and focused on what's before you, while also keeping a loose enough grip to allow things to naturally develop. 
Too much control and you risk getting stuck or wearing yourself out. Too little control and projects or situations could fall flat on the ground. 
This juggling act is no simple matter. However, if you can stay limber and flexible -even playful- your creativity will help you manage what's before you with integrity. 
Sometimes, this perfect balance can be achieved by taking a step back to see things from the bird's eye view. Your next card is recommending just that, as well as a willingness to look at what you've learned throughout your life.
Card #3: Judgement | Transmute And Transform
The Judgement card indicates renewal, reflection, and self evaluation. When this card arrives, it's a call to review your past and let go of any negative stories. That way you can move forward with new wisdom and clarity. 
Often the Judgement card appears in a reading when there are parts of your life you need to forgive yourself for. There is no going back, and nothing you can do now to change what may or may not have happened in the past. 
However, you can change the way you understand what has happened. 
Instead of getting stuck on something you wish you could change, it's time to give it one last look, and then move on to bigger and better things. 
This is a time of forgiveness, releasing, and self compassion. 
What is in front of you right now is where you can make the real magic happen. So drop the stories, and come back to where you are now. 
The Judgement card is also a sign you are about to arrive at a significant change in your life. This could be a total rebirth, the activation of your life's purpose, or a spiritual realization. 
An important life changing experience could be right around the corner, however there remains some preliminary work that needs to be done first. 
Give yourself some honest time to reflect on your life, your experiences, and what has brought you to where you are today. 
When you look over the past from your current position in life, it begins to transform who you are in this very moment. 
You are wiser now than you were years ago, or even just a few weeks ago. Going back over your life can give you insights into who you are and what has brought you to this exact moment now. 
Look through your experiences with a kind and discerning eye. And see what comes up for you. Remember to bring your self compassion along for the ride, as it will melt the past and bring your power into the future. 
Ultimately, the Judgment card wants you to look beneath the surface. What is this life really about for you? What is ready to be scuffed off or let go of? In what ways do you need to make changes so you can more thoroughly align with who you are wanting to be? 
Be willing to dig deep, and the rewards will be powerful. 
With each successful period, there can also be a lull to follow. This week, you might find yourself in a position to celebrate, as the Four of Wands indicates. 
Whether it's with family and friends, or in your own special way, it's a good time to give yourself some much needed enjoyment. 
However that could be a bit tough if you are stuck trying to figure something out or juggling one too many things at once. 
But if you listen to the wisdom of the Two of Pentacles, and find the flexibility to balance what's in front of you right now, there is a way for you to have your cake and eat it too. 
And rather than getting so over involved with the details, give yourself some time to seriously reflect on your life. 
The Judgment card is a powerful sign of transformation, however it requires that you take a deep dive into yourself and the meaning behind your life. 
While this isn't always the easiest work, the benefit that comes on the other side is well worth it. 
You are right where you are supposed to be. So give yourself a big pat on the back, and keep on a' truckin. 
With love,
And in service, 
Jonathan Lionheart
P.S. Do you feel ready for a deep life changing transformation? What remains in your way from fully receiving this change in your life?  You can leave me a comment here on our blog, and let me know!  
P.P.S. If you're uncertain about what is going to happen next, or you'd like some assistance with healing and owning your own power you can schedule a private reading or healing session with me here.