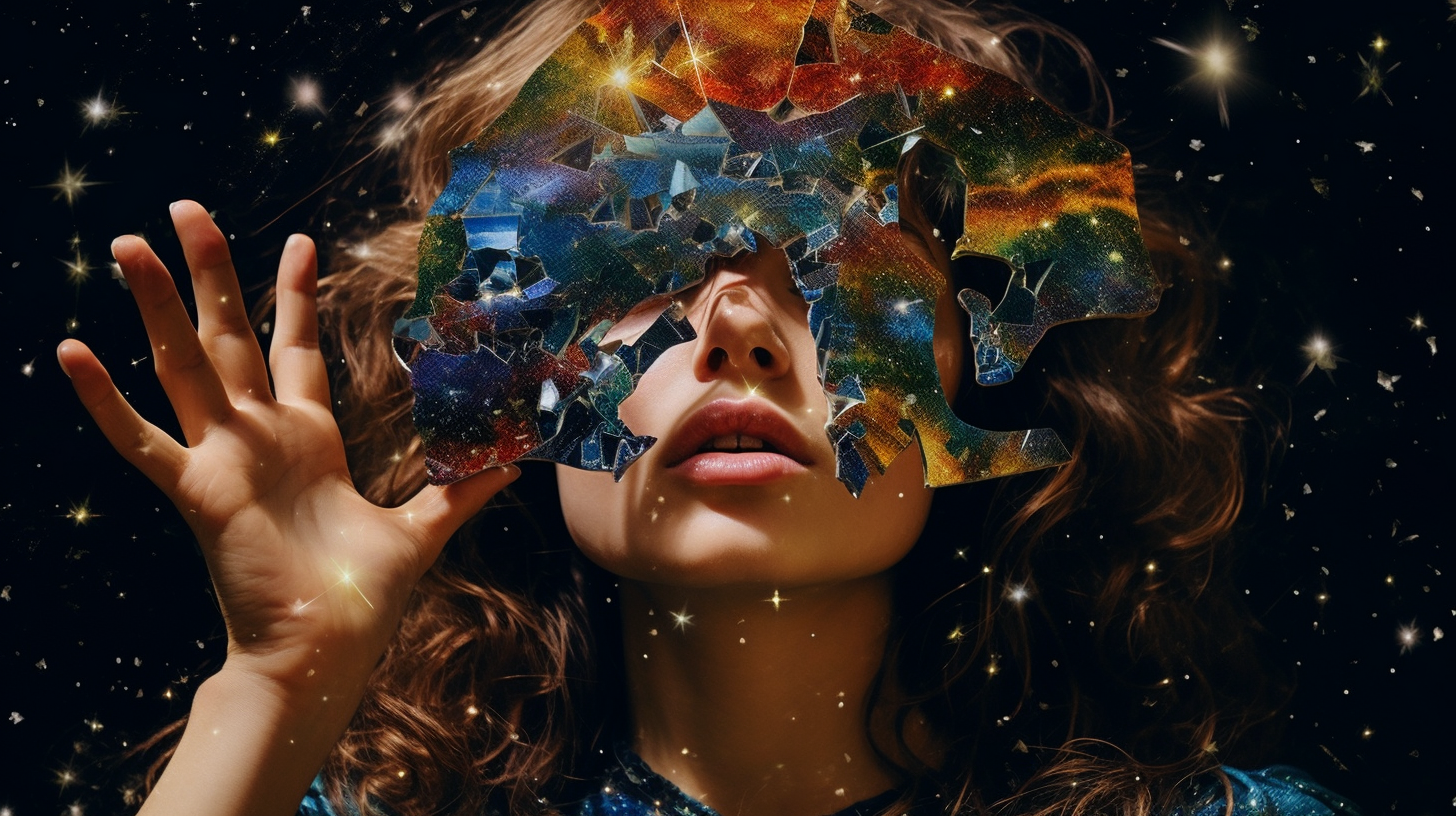 28 Oct

An Emotional Breakthrough | Deco Weekly Tarot Reading | 10/29 – 11/4

Do you ever feel overwhelmed by big emotions?

Deco says the week ahead could offer an opportunity to look at what you value and what is worth carrying with you into the future, although it could stir up strong feelings in the process.

She's here today to help you release disappointment from the past and look at emotions with logic and compassion, so you can move into the future with confidence.

P.S. Have you been struggling to see your total worth? Are there some things holding you back from creating a life you would enjoy more? Leave a comment and let Deco know!

Hi, my friends at Cosmic Updates, it is Deco back again for a weekly reading this time for the week of October 28th through November 4th. So let's find out what you guys need to know this week, how we're going to stay positive, what kind of obstacles we might be coming up against, or mindsets that we might need to be facing, and really focus on how we can show up the best we can, what kind of things we can do to just do our best. You never know what kind of obstacles you're going to face, so let's see if we can get a little glimpse. Alright? Alright. Let's get started. We're doing our Celtic Cross as per usual. You guys know, it's a nice little snapshot of what we need to know. So let's just start with this outcome because it looks intimidating, but I think if we can start with the heavy stuff, then maybe we can start tackling it. 

Okay, so the outcome here is The Tower. The Tower is not necessarily a happy card, my friends. It's one that feels like things are crumbling around you, feels like things are not going your way. Feels like everything that you've worked for is kind of crumbling, but the opportunities that The Tower brings, even though it brings a lot of discomfort, a lot of uncertainty, it also brings an opportunity for a fresh start and to start from the ground up. Now, let's see what might be leading us to this outcome so that we can think of how to overcome that. The Queen of Cups is in the challenge position, which is telling me that emotions are a challenge right now in general, whether that's just dealing with your own emotions or even working with other people based on how they're feeling. Like you might be struggling a little bit with empathy right now or feeling like you can't show up for people in the way that you would like to. Maybe because going through some things, okay, but what I'm seeing here with the heart of the matter is the Knight of Wands and the Knight of Wands is really what you need to be embracing, and that's not letting anyone get in your way. The Knight of Wands is someone who is very forceful, truly a force to be reckoned with. They're all about action. They're all about passion and acting on their passions. So it's really important with this Knight of Wands that we're thinking of how we're showing up, but also how we're moving forward and how we're presenting ourselves. We want to present ourselves in a way that we're proud of, and if we're struggling with our emotions, then that just is telling me that we need to start focusing on our passions and making sure that the things that we're investing our time in are things that we want to be doing. I think you've done that in the past. 

The Eight of Pentacles is all about really being the master of what you've done. So I think that maybe you've, I don't know. I feel like you've put in a lot of effort toward the things that you're doing, and so now maybe your emotions are a little bit uneasy just because you feel like, do I just keep moving forward? Are there more goals for myself? But truly, I think that as long as you keep your goals in mind that you'll be successful. Okay, now, in the unconscious, that's that stuff that's really deep in us is the Nine of Cups in reverse, which is telling me this is where that doubt comes in. This is where that, "Am I working toward the things that I really want to be working toward? Am I doing them in the way that I want to? Are these really the things that I want? Do I want to be moving toward these goals that I've been so focused on? Do I need to change pace?" And I think with the Nine of Cups in reverse, you're just like, "Is this the dream? Is this what I want to be doing?" But, everything else is saying that this is something that's really important for you. Right now, your conscience is telling you you want to do something brand new and you don't want to think too hard about it. You want to jump into some new chapter, but I want to say I don't think that this is the time to necessarily change pace. I do think that it's something that you need to consider. 

I see a potential outcome of this Temperance in reverse, which means that there was an ending and that there's a potential for feeling just kind of disjointed, disconnected, feeling like things are kind of out of whack in your life, and I think we need to be a little bit careful here about how we're viewing things. I see you're really willing to jump into some new chapter, and yes, there are some, maybe, passions that you want to jump into, but I don't think that releasing something that you've worked really hard toward is the right vibe. I think you can do both of those things simultaneously, doing the work and working toward those things that you're proud of, while also taking chances on new opportunities. But we don't need to end something in order to start fresh. We can stay in the chapter that we're in and add to the things that we're doing instead of just saying, okay, this chapter's closed time to move on. Maybe we say this chapter is full and I can make it even more full in my life by investing in other things along the way. 

Now, I do see that we're trying to move on from a negative mindset, and maybe that Nine of Cups in reverse in that unconscious position is based on that previous negative mindset where you were like, "Man, I really just don't think that this is what I want to be doing," but, the Eight of Swords in reverse is telling me you're working on moving on from that. You're working on moving on from a negative headspace, one that is focused on the negative, focused on the things that aren't going well, focused on the unknown, but also this feeling like you can't claw your way out. But I think that you're also worried that you're going to stay in this negative cycle.

 The Wheel of Fortune is in reverse in your hopes and fears. So while you're working on moving forward, I think you're afraid that the negative headspace is going to find its way back into your life, but I think that it just needs to be intentional. This is where we need to look at that Tower moment that is the potential outcome and think, "Okay, how do we keep things from crumbling? How do we keep all of these things that we've been working for and toward, from leaving our lives and not being a part of our lives anymore?" We invest ourselves. And then when we feel like those investments are for nothing, it feels like those things have crumbled. So how do we maintain the things that we've been working so hard for in the past while also investing in new things for the future? And I think it's all about balance. 

But, I do think too, with this Page of Cups in the reverse, in the environment position, that there's some sort of negative connection to something, some naive codependence or attachment to something that is maybe not healthy for you, and maybe it's an attachment to not wanting to feel tied down. Excuse me, not feeling like you want to invest too much of your time in one area. Maybe you're one of those people that is kind of antsy and is like, "You know what? I'm ready for what's next." Even though you've invested so much time, you're like, "You know what? Maybe I'm just going to take a leap of faith because I can't be tied down too long." But that's again, that kind of a naive cycle that you might be in, and I hate to call you naive, but it's just like that childlike attachment to something that maybe needs to be released as we grow and learn and change. 

So how do we change this Tower moment? How do we keep this from happening? I think we have to look at how our emotions are affecting us, why we're feeling that way, and start getting our logical brain on to think about how we can change that. Because when our emotions are not working with us and they're instead making us overthink and affecting our headspace, that's when we need to start thinking more logically. When we need to start looking at the facts and the actions that we are observing instead of the way that we're feeling.

Maybe our feelings are a little skewed right now because we've got big emotions, we've got big ties to things from the past, and now it's time to think, "How can I adjust the way that I'm feeling and really process the way that I'm feeling so that I can try to move forward and again, get rid of that negative headspace?" Guys, this is 100% your journey. You can't rely on anybody else to guide your path. You can talk through things with people, but ultimately what I think this week is about is looking at your priorities and also looking at the way you feel about your priorities and thinking, how do I balance these things in my life in a better way so that I don't feel burnt out in one area? Right? It's up to you to find that positive mindset to start looking at things from a different perspective. And I think once you do that, you have so much to look forward to, and we can avoid this Tower uncomfy moment that could potentially happen if we take too many leaps. Okay? All right, my friends, best of luck this week, and I will see you next time.