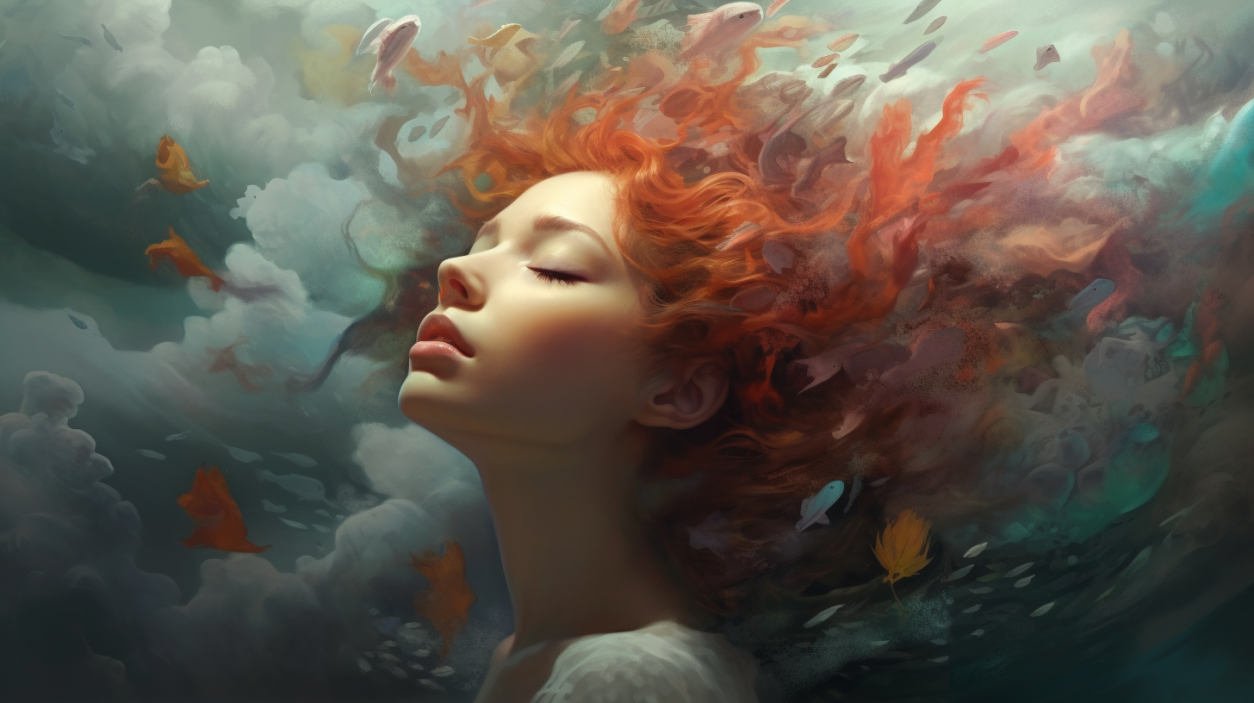 08 Jul

An Emotional Rebirth | Weekly Tarot Reading | 7/2 – 7/8

Have you been feeling emotionally burnt out lately?

Deco says the coming week could cause you to feel overwhelmed about a certain project or phase in your life that you're trying to bring to completion. However, if you're able to look at your situation with fresh eyes, you will be able to find the energy to push through to the finish line.

She's here to help you tap into a fresh, inspiring feeling about your next steps, so you can find success in all that you do.

P.S. What could you use a fresh perspective on right now? Have you been burdened with too much responsibility lately? Leave a comment below and let Deco know!

Hello, my friends at Cosmic Updates. It's Deco back again, this time with a weekly reading for July 9th through the 15th. And what I want to focus on this time is to kind of separate our readings into parts.

So we'll start with, like, what are some problems that we might face, and then some solutions that we might be able to use to benefit us in that situation. And then moving into what the outcomes will look like for this week.

So for July 9th to the 15th, let's start with what are some problems that we might be facing this week, okay. Last week, we were really focusing on just, like, remembering what we're doing for ourselves and being willing to invest in it for the long haul.

So one of the cards that we had last week a lot was the Six of Swords, which is all about navigating and kind of playing slow and steady wins the race, right. Knowing that if you give yourself a little bit more time, that you'll be able to overcome those obstacles and be flexible.

But now we need to see, like, what might those obstacles be for us? And how are we going to tackle them? So, interestingly, one of the challenges that we had last week was the Ten of Wands. And the Ten of Wands is about struggling with what feels like a really heavy load.

But the thing about the Ten of Wands, especially when it is paired with the Page of Wands, is that while you're feeling weighed down – well, you feel like you've got a lot on your plate, that just means that you've had some really stellar success, right. You've been pushing, you have been motivated, you've been doing these things that you're passionate about. And I think that you just need to remember what brings that spark for you.

Okay, I do think that this might be a little bit of a challenge because you've got the ideas, you've got the things available to you that could make these things happen. But I'm afraid that the actions aren't going to follow, okay.

So the Emperor is in reverse. And while you have, again, these ideas for what could go well and how you can put that last push toward that goal that you've been working toward, there might be a little bit of a struggle here, as far as like that last little bit of motivation, that last little push toward the finish line to make sure that it happens for you.

And I think that that's ultimately what's going to happen, right. I think, regardless of whether you push through or not, this is going to come to a close, and it could come to a really positive close. Or it could come to a close that just feels decisive and like it's just done. And not like you had a lot going for you in the meantime, right.

So it's kind of a little bit of a struggle to allow that chapter to close. And I think part of it is just like, what is your work ethic? Like, what are you looking to invest in? How do you want to invest to make sure that this ends up how you want it to and not how it's just gonna end up if you don't put your best effort in? Because, guys, the Emperor in reverse, it's like, there's no fire there. There's no push, there's no focus. There's a lot of wishy-washy behavior. So I think that's our challenge.

Let's see now what a solution could be so that we don't have that ending that is just not satisfactory, right. We want to have an ending that feels good, that fills us up, that brings light. And I think unless we make the choice to do that for ourselves and step up for ourselves, we're going to struggle to do it.

So let's see, what is this illusion that might help us through that last little push? Again, it's like that last quest over the hill before we're done with that journey. Okay, so the solution is interesting because it's also a challenge, okay.

So here's what I'm seeing. Yes, we have that Page of Wands energy. And when I look at the Wands, I think of the magic that's in your life, those things that feel like they just fill you up, they're part of you. They are innately yours, and you're passionate about them, right.

So we have that Page of Wands. We've got these ideas, and despite the fact that they are there, it doesn't mean that we're going to follow through on them. And I think that that's part of the challenge here – is that one of the things that we might struggle with through this is not being authentic. We have the Knight of Wands in reverse and the King of Wands in reverse. We have a lot of Wands here, guys. This is about something that you're passionate about, something that you want in your life and that you want to invest in, okay.

And so the Page of Cups is telling me that we need to take on a youthful, energized mindset toward this, right. Like, really getting emotionally invested in what we're doing. Because right now what we're struggling with is struggling to know what needs to be left behind and how we can move forward because, remember, we're at the end of a journey. We're not right at the beginning of something. I mean, we're going to be shortly, but right now what we need to figure out is like, okay, yes, we have all of this weight that we're carrying with us. That was the Ten of Wands in the first reading.

And the Eight of Cups is suggesting to us that, like, emotionally, there are some things that we're just not quite ready to let go. But with a new emotional energy, I think that we'll be able to have that clarity. To be able to decide what needs to be left in the past and really make an emotional decision that makes sense for us emotionally, not one that is based on emotion, but one that is for our emotional health and our emotional benefit, right. And that will broaden our horizons.

I think the challenge here, though, guys, is just knowing what you're passionate about, right. You've been focused on this journey for a really long time, you might even be feeling like you're fizzling out a little bit. And I think that that is part of why this feels like such a heavy chapter. Death was in that first reading, remember, which tells us that something's coming to an end, right. Something is completing its cycle, coming to a close. The door is shutting behind us, right. And we're opening our opportunities to what's next.

And I think one of the things we're going to struggle with just a little bit is what brings us that passion again. But again, I think what we need to focus on with this solution is the positivity of that new, fresh, emotional mindset.

I do want to pull one more card just to see if there's something else we need to know about this solution. And this is my Oracle deck. I absolutely love this deck, especially for just, like, what else can we know, you know, what do we need to focus on in this journey where we're kind of struggling to know what to let go of, know how to move forward, and find our passion again.

And this card is about rock bottom, guys. It's called Cracked Open Rock Bottom: Surrender to the Alchemy of Life. And when I see this card, this is what I think – sometimes you go through heavy things, difficult things, things that don't feel good or feel like they're getting in your way. And you're like, "What did I do to deserve this?" You didn't, you didn't do anything wrong. Sometimes things happen in life that we don't deserve. And that just happens to us because that's life sometimes.

And things aren't always fair, you know. That's part of being human and living in this world. It's knowing that sometimes things just don't work out the way that we want them to. And while it's painful, it's one of those things that we just have to understand and surrender to, you know, just to say, "You know what? This is a really hard chapter." And that's okay because it's not going to stay this way forever. It's just a chapter, and we will move past it as long as I take on that new emotional energy. As long as I know what fills me up and brings me joy, right.

It doesn't mean that we have to be investing in the things that we're passionate about at all times. It just means that we need to have this youthful vigor for new things and these new opportunities and understand that just because you're 30, 40, 60, 80… doesn't mean you can't try something new and find something new that brings you joy.

Okay, now, let's think of the outcome to this because, again, we're clearly going through a hard time with that Cracked Open card. And I think that we need to be thinking, like, what kind of things can we be looking forward to as we move past this kind of difficult ending and into something new for us? Okay.

Boy, okay, two cards popped out. Let's see. Okay, the outcome is interesting here. Okay, I was gonna say the solution, we already did the solution. The outcome is interesting. I see a new mindset, I see a new beginning. Okay, we've got the Wheel of Fortune, and we have the Ace of Cups. There is a new emotional beginning here for you. I do think through everything that you went through, despite the fact that you have been pushing boundaries and trying to start fresh and have these new mindsets like the Wheel of Fortune, the Ace of Cups, that positive emotional energy, it still means that we ended something. There was still something in our past that we might be struggling to let go of, to release. And with the Ace of Cups in reverse, in the solution, I think I said the Ace of Cups and the Eight of Cups in reverse. And in the solution, that means that we're struggling a little bit with knowing what to let go of. And it's going to be a challenge for us to be able to have an emotionally clear view of what we need to release so that we can have positivity moving forward. And I think even with this new mindset, there are going to be moments where you struggle. Okay, I'm just gonna be real with you.

And I hate to say it that way, but the Nine of Swords is about overthinking, worrying about things that don't matter, worrying about the what-ifs and the things that are completely out of your control, right. Again, the Swords are just not a comfortable journey. It brings disappointment, and it brings heartache, and it brings loss and it brings a struggle.

And I think part of the journey of the Swords is dealing with your mental health and understanding that your mental health is part of your overall health, and it's really important that you tackle those negative voices in your head that are telling you you're not worthy, telling you that you can't have more for yourself. And I think that you need to tackle those things, and I think it's going to be a hard fight, okay. You might be dealing with some really heavy stuff, emotional baggage and trauma from the past and whatever has been laid on your shoulders. I think that's going to be something that is overwhelming.

But I do think that with the right mindset, with the right emotional maturity and the right emotional excitement, that you might be able to look at this next chapter as an opportunity instead of something to be worried about, right. Don't look at this new chapter as a struggle, but an opportunity to do something more with your life, that maybe this last chapter was just not it. You know, I think that we need to be moving forward with this positivity. And remember that a fresh emotional perspective is going to be huge for us in moving into this new chapter.

Best of luck this week. Remember that getting in your head and worrying about the stuff that is out of your control is the worst thing that you can do for yourself, okay? Your mental health is your physical health. And if you're not taking care of your mental space, then everything else is going to suffer. So take some time for yourself this week. Remember that it's all about emotional positivity. And I think you're gonna have a great week. Best of luck.