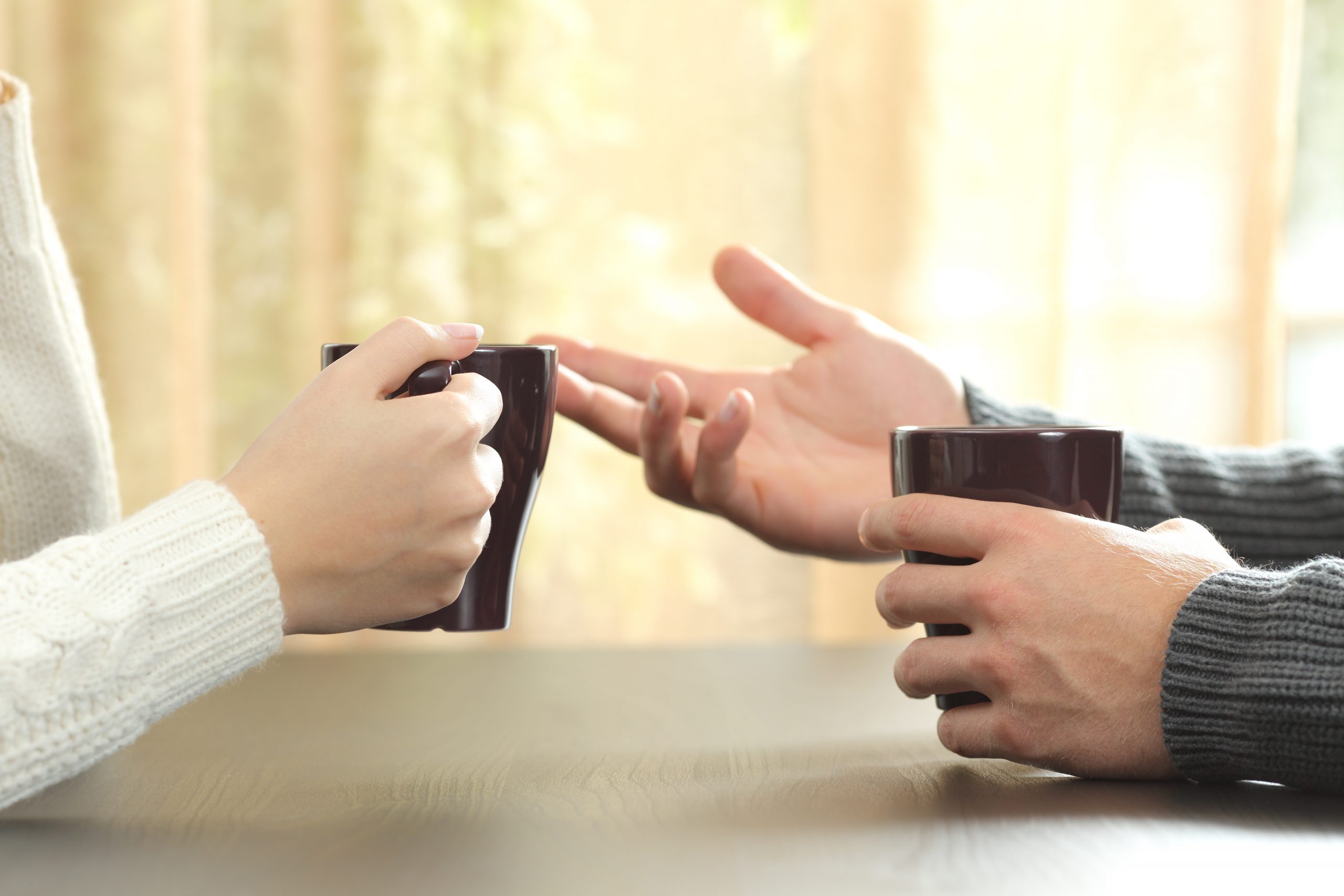 11 Oct

An Important Conversation | Weekly Tarot Reading | 10/10 – 10/16

Hello Tarot Family! 

You have a power-packed week ahead, and the kind that could set in motion some really positive changes. 

While you might be feeling more courageous than usual, and the opportunity to speak your mind will be available to you… 

It's going to be important for you to find ways to speak that don't overly rock the boat. 

And, you might meet someone who can help you feel supported, truly heard, and who can guide your creative energy in the right direction. 

It's going to be an exciting one. So buckle up and let's take a look at what's ahead for you!
Card #1: Queen Of Wands | Nothing To Hold Back
Are you ready to speak up and put yourself out there for all to see? 
The Queen of Wands represents confidence, determination, and letting your true self be seen. 
If you look closely at the Queen of Wands card image, she appears confident and powerful. Also, the slight glimmer in her eyes lets us know she can be a bit of a wild card. 
The Queen of Wands owns who she is on the deepest levels. The black cat at the base of her feet represents her shadow side, which she has befriended. 
This means that parts of you that may have been disowned, shamed, or denied could be ready to be brought back into the fold this week.
And with each piece of your shadow you own, a new power will be integrated into your life. 
Ask yourself where you might be playing too small or holding back in your life. 
If there is something you need to say, or ways in which you've been staying silent to keep others comfortable, this is a good time to give yourself permission to speak your truth. 
Own your big, beautiful self. 
Don't be surprised if you feel vivacious and feisty this week. Channel this energy into your work, creative projects, or fun social gatherings. You might feel like the life of the party in the week ahead. 
The Queen of Wands sits between two lion statues, referencing the Strength in the Major Arcana. The Strength card is all about internal courage, faith, and integrity. 
In this way, the Queen of Wands has found the inner courage to unapologetically be herself. There is nothing more magnetic, attractive, or powerful than when someone fully accepts themselves, and walks in the world as they truly are. 
You may find that you no longer want to hide anything about yourself. This doesn't mean you need to tell everyone every little detail about yourself, but it might mean you no longer care what other people think about you. 
Your inner confidence and authenticity will draw people to you and bring out your natural leadership abilities. 
On the darker side of the spectrum, the Queen of Wands can be self-centered. However, if your self-confidence has dipped, this is a great time to build yourself back up and believe in yourself again. 
It's also possible you have something you want to accomplish in a short amount of time. The Queen of Wands is a reminder to stay focused and committed, then simply allow your fiery passion to move you toward completion. 
No time to waver. Ask for what you need, say what needs to be said, and trust that if you come from a place of authenticity, you will make progress. 
This powerful energy will get you moving, and combined with your next card, you might be unstoppable this week.
Card #2: Page Of Swords | Speak Your Truth
Is there something you need to stand up for in your life? 
The Page of Swords symbolizes wittiness, vigilance, and can sometimes indicate standing up for justice. 
The Page of Swords is youthful, inspired, and can often represent someone in your life who doesn't beat around the bush. This would be the type of person who will tell it to you straight, whether you want the feedback or not. 
A Page of Swords kind of person can also be filled to the brim with ideas, questions, and curiosities. And while their youthful energy can be a bit overwhelming at times, it's sure to keep you interested and engaged. 
This card could be a sign of someone else in your life, but it's also possible you are being encouraged to bring your own truth to a situation. 
If something feels complicated, unfair, or unjust, you might find you just can't sit back and watch without saying or doing something about it. 
What's important here is that you get clear about what you need to say, and how you need to say it. 
With the robust and fiery energy of your previous card, the Queen of Wands, already in the picture, the Page of Swords can go from crisp and clear communication to over-the-top and out of line if you're not careful. 
So, before you jump into a conversation with your sword of truth raised high, consider first talking some of this out with a neutral party. 
It could also be you are brimming with ideas to the point you're not sure what to do with them all. This may be a very fruitful time for harvesting new project ideas, but don't get too involved with following the many streams that might appear out of nowhere in your mind. 
Instead, write the good ones down, and then trust they will come back around when it's time to take them further. 
All of this feisty, creative, and innovative energy can be a lot to handle. Luckily, your next card is a sign you might meet someone who could help you decipher what's really in your heart, and what path is most important to follow. 
Card #3: King Of Cups | A Perfect Adviser
Who do you turn to when you need good advice? 
The King of Cups is a sign of balance, wisdom, and nurturing support. When the King of Cups is drawn in a reading, it's often a reminder to find balance between your head and your heart. 
As you can see in the card image, the King of Cups sits firmly on his throne in the middle of the powerful, tumultuous ocean. 
You might find yourself in a position this week where you will have to be the rock upon which others can find balance. Having traversed the ups and downs of life, the King of Cups is a sign you have developed more stability and can take things as they come without getting thrown off balance. 
What's important here is to stay true to what you are feeling while not overreacting. Find your sense of stability and then act from that place. 
It's also possible you could benefit from talking to someone who has cultivated the kind of wisdom and stability that makes you feel safe and heard. 
Reaching out to someone you know can support you could help you navigate your passage into greater self-acceptance. 
If you need to get something off your chest, or you know there is going to be a hard conversation coming up, finding a supportive figure could really help you let go of any unnecessary stress. 
This is a very balanced reading, and has both mature elements, like the King of Cups and the Queen of Wands, as well as some youthful elements like the Page of Swords. 
What this is telling you is that your creative, fiery side will be in full swing, and ready to take on the world. And the same can be said about your emotional intelligence. However the transition from inspiration to communication might need a little support. 
So take your time. Before you explain everything you've been feeling to an important person in your life, consider talking about it with someone who will listen. Conflict and unnecessary challenges may be avoided if you find the right words to express yourself. 
This is an important week where you'll get the chance to grow into more of who you really are. And one of the best ways for this to happen is to be honest about your feelings. 
Your first card, the Queen of Wands, is a sign you will be feeling vivacious and creative. She has learned to accept herself, and therefore feels confident and at home in any situation.  
The Queen of Wands is asking you to step into your truth, and walk boldly out into the world. However, take your time if possible with what you are communicating to others. 
The Page of Wands can be a little bit brash. This means you could rub people the wrong way and create trouble you'd rather avoid. 
That being said, remember to reach out to supportive figures in your life. You are very well supported, and it's possible you'll meet someone who can really hear you and support you with whatever is happening in your life right now. 
You got this! And the best is yet to come. 
With love,
And in service,  
Jonathan Lionheart
P.S. What do you like to do when you are feeling empowered and a little feisty? What's something you haven't spoken up about that you know needs to be addressed? You can leave me a comment here on our blog, and let me know!  
P.P.S. If you feel like you could use some support becoming your full beautiful self, or you'd like some insight into what might happen next in your life, you can schedule a psycho-spiritual embodiment session with me or a private reading with me here.