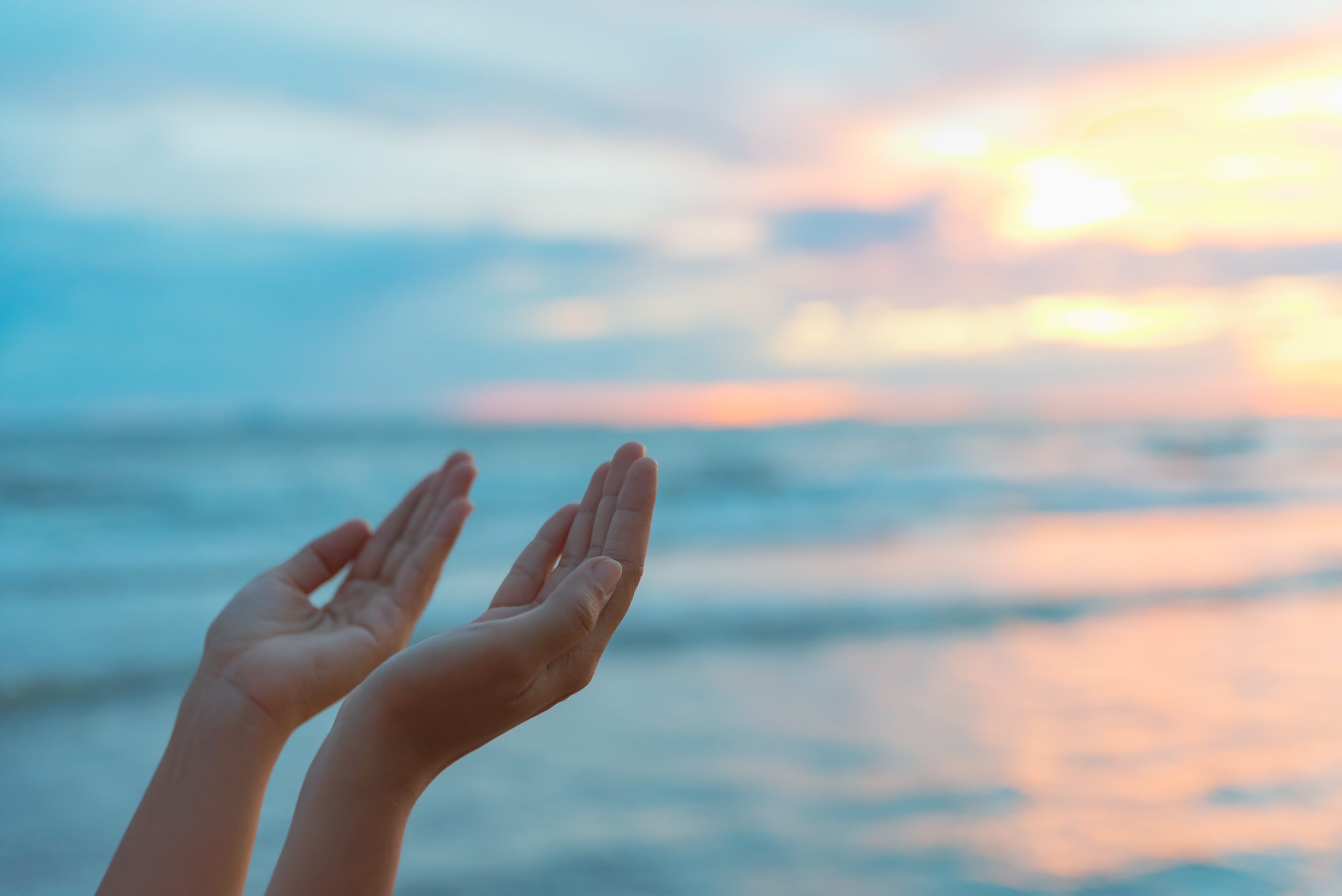 01 Mar

An Unexpected Blessing | New Moon in Pisces

Dear Friends,

Is there a stressful or challenging situation in your life that you've been trying to overcome?

If so, get ready to breathe a sigh of relief…

The New Moon on March 2nd is bringing a powerful opportunity to transform subconscious habits and beliefs so you can find a solution to your problems and receive the fulfillment you've been yearning for.

A karmic chapter in your life is coming to an end, and the possibility for a new path forward is emerging.

It's no exaggeration to say that the upcoming New Moon in Pisces will be the luckiest moon of the entire year. 

You'll certainly want to take advantage of this rare, cosmic alignment.

So let's take a closer look at what you can expect…

With the New Moon taking place in water sign Pisces, the hard edges of reality will seem to soften and your mood will become more gentle and forgiving.

Pisces is considered the most spiritual and compassionate of all the astrological signs. 

It is the last sign of the zodiac, so it embodies the wisdom of all the previous eleven signs.

If you are the type of person who believes in prayer and meditation, right now is an extremely beneficial time to go within and connect directly with the Universe.

Due to the conjunction of the New Moon with Jupiter, any prayers or intentions you set during this time will be magnified and swiftly achieved.

The New Moon in Pisces is a wish-fulfilling moon. So take time to reflect on what it is you truly desire and ask for it with all of your heart and soul.

Keep in mind that our prayers are more easily answered when we aren't stubborn about how it happens.

If you focus on the feeling of fulfillment you want to experience, rather than pining for a specific outcome, you will be amazed at all the opportunities life brings you for success.

You may also benefit by making a list of things you're grateful for.

This is because the energy of this New Moon can multiply and increase the good things that are already in your life.

It can feel hard to find gratitude if your life has been particularly difficult or painful lately, but even noticing one or two things you're thankful for could open the floodgates of abundance from the Universe this New Moon.
Changing Your World From The Inside Out
If you've been feeling uninspired, depressed, or stuck in a karmic pattern, the New Moon in Pisces could open the door to a lasting solution.
You might find that a bad habit, whether physical, emotional, or mental can be more easily overcome during this time.
You have an abundance of positive energy to draw upon right now, so transformation can be gentle and graceful.
With the New Moon conjunct Jupiter, planet of luck and expansion, now is an ideal time to learn a new subject, travel, start meditating, or learn philosophy.
Anything you begin now that helps you broaden your horizons and gain knowledge will bless you with a deeper sense of meaning, value, and even material abundance down the road.
And since New Moons are all about initiating a new cycle in your life, you'll have an opportunity to redefine your internal attitudes and belief systems as well.
Keep in mind that any new projects or relationships you begin during this New Moon will likely have a strongly favorable outcome.
Interestingly, in addition to the New Moon being conjunct Jupiter, it is also taking place in the second decan of Pisces, which is ruled by Jupiter. 
This double Jupiter energy is like getting a double dose of abundance and good luck.
The positivity of this New Moon is contagious!

And the more you embody its expansive energy by expressing compassion, creativity and generosity, the more you will magnetically attract ideal circumstances into your life.
A Surprising Breakthrough
As if the New Moon in Pisces wasn't potent enough on its own, Uranus, planet of truth and surprises will be supporting the New Moon this month.             
Uranus' energy could arrive in the form of a helpful person, organization, or opportunity that helps you step into greater prosperity.   
It's also possible that its influence could allow you to change your perspective or let go of the past so you can step into a brighter future.
Uranus is a change-bringer, and because it's in such a harmonious position to the New Moon, change should come into your life through positive surprises and breakthroughs, rather than in a disruptive way.
In fact, you might just have a realization that makes your life easier and more expansive. 
This New Moon is truly a rare occurrence…
The kind that brings you closer to your soul, the goodwill of the Universe, and even enlightenment itself.
However, don't think that the energy of this moon will be limited to spiritual matters, because it's very likely to bring tangible changes into your life.
Getting Ahead Of The Curve
Have you been thinking seriously about your future lately?
Mercury and Saturn are in a helpful position to the New Moon and have aligned in a way that could have you focusing on your long-term goals. 
Your thinking should be clear over the next few days, and you should be able to envision grounded, realistic solutions that will help bring about the future you want.
With Venus, Mars and Pluto conjoined in Capricorn, the sign of commitment and security, these last few months have highlighted a strong need for fulfilling, stable relationships that align with your deep personal values.
This New Moon can help you achieve these desires by activating your creativity and helping you have an optimistic, solution-oriented outlook.
Also, be sure to indulge in the harmonious energy of the New Moon by spending time with people you love or doing things you enjoy. 
A new chapter is beginning as an old cycle closes out. 
I'm excited to see what manifests for you!
Enjoy the ease and grace of the coming days.
With Joy,

Luna Dragonwell
P.S. Let's get the positive energy of the New Moon going! What are some of the things you're thankful for in your life? What is an important long-term goal for you? I look forward to reading your answers the comments!