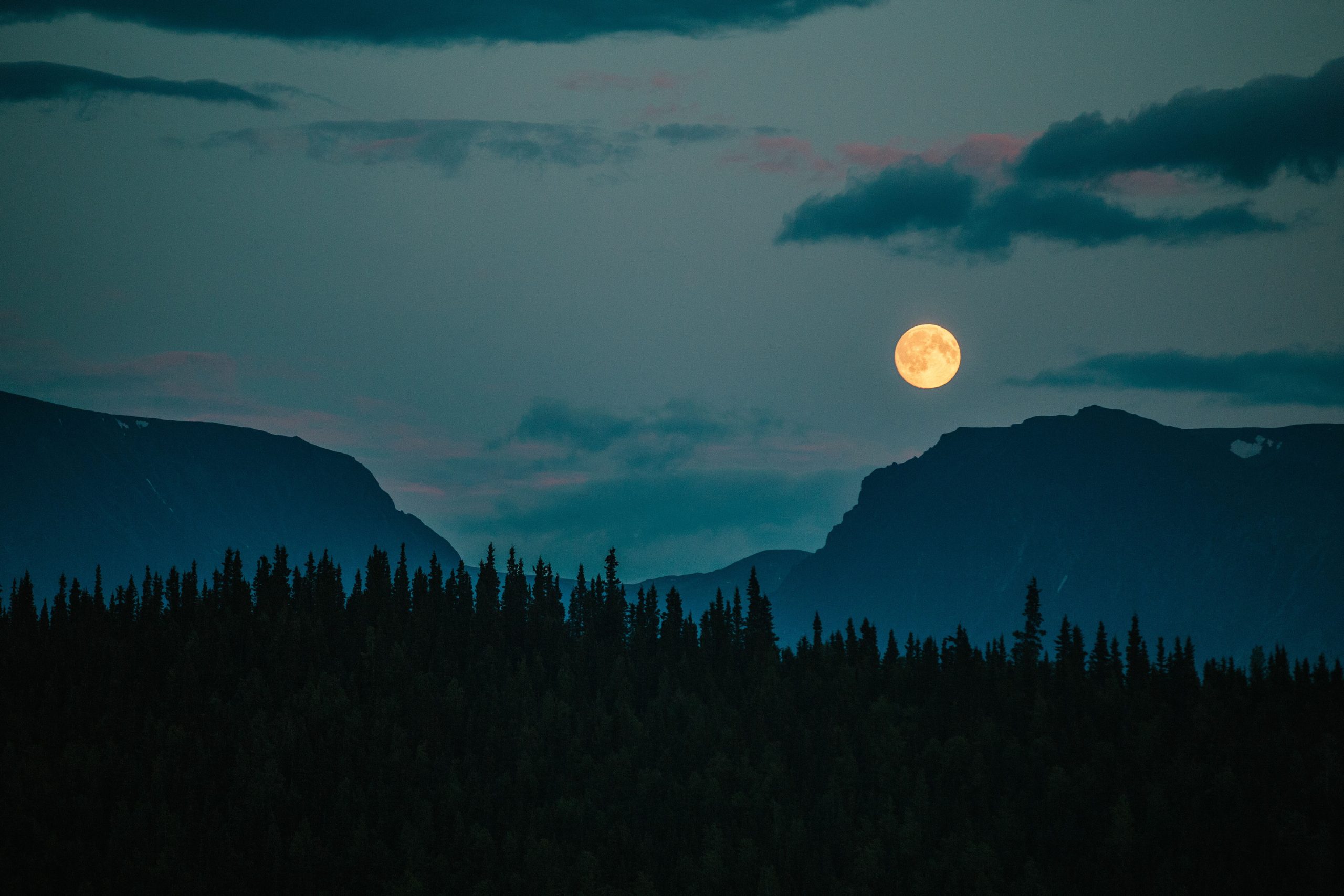 02 May

An Unexpected Change | Full Moon Lunar Eclipse Tarot Reading | 5/5

Prepare for unexpected change and upheaval in the week ahead.

On May 5th a Full Moon Lunar Eclipse happens in the sign of Scorpio, which could stir up deep, powerful feelings and dramatic events. The energy of this Eclipse help you find completion or renewal in a relationship or phase in your life.

Sirena Moon is here today with a special Full Moon Lunar Eclipse in Scorpio Tarot Reading, so you can prepare for what's to come and make the most of this potent, transformative time. Enjoy!

P.S. Do you feel like a certain situation or phase of your life could be coming to an end soon? What would you like to release and let go of during the Lunar Eclipse? Leave a comment below and let Sirena know!
YOUR FULL MOON LUNAR ECLIPSE IN SCORPIO TAROT CARDS
Hello beautiful people with cosmic updates. It is such a pleasure to be back with you this week, I have missed you. And this week I'm talking about the Full Moon / Lunar Eclipse that's happening May 5. And I'm going to do a group tarot reading based around the energy of this Full Moon and how it might be affecting us.
And before we begin, I just want to say thank you so much to all the beautiful comments that you have been leaving, not just last time, the video from two weeks ago, but all the previous videos. I want to say haven't had time to answer all those comments, but that I do see you here, feel you, and I just, I just love you. Okay, so thank you so much.
All right. So this week, we are going through a Full Moon / Lunar Eclipse on May 5. And a Lunar Eclipse on a Full Moon is like a Full Moon on steroids, okay. It's gonna be a big one, a big feeling, okay. If you're feeling a bit sensitive or emotional in this Full Moon, just allow yourself to feel whatever comes up. And you might even feel super, you know, super happy. It's basically whatever you're feeling around this Full Moon.With that Lunar Eclipse, it's just going to amplify those feelings even more.
And this Full Moon / Lunar Eclipse is happening in the sign of Scorpio. The energy of Scorpio that we'll all be feeling with this moment… it's all about investigation and getting to the heart of the truth. Scorpio loves to dig deep, go deep into, really get to the core and to the real truth of a situation. Scorpio doesn't like small talk. Scorpio just loves the real stuff of life.
So there's gonna be a big element of allowing ourselves to see the truth of some area of our lives, some situation, and to allow it to come up within us so that it can be healed and released. Okay, this is like a very big time of shifts, changes, healings, epiphanies. Ultimately, transformation. It's all about releasing the old to make way for the new, letting go of your grip on how you think your life should be or how you think things should be.
This moon time really is asking you to let go and let this time heal you and carry you from a caterpillar to a butterfly to transform from one state in some areas of your life that is really not working for you anymore. And to allow yourself to transform into a much better place in some area of your life. Because the eclipses are the universe's way of moving us forward fast. So eclipses will often "eclipse out" some situation, person, thing, events, even a habit, you know, an unhealthy habit, right. Eclipses have a way of removing those situations for you from your life to bring you into a better place fast as quick as possible and it can happen around this eclipse at noon, or it can happen up to six months after it, this transformational change.
So with that being said, I'm gonna do group tarot reading, and I'm just connecting to Spirit, and I'm asking spirit to please give the group or group collective any messages you would have us know for our highest good about this New Moon / Lunar Eclipse May 5th. What we might learn from it. What we might expect from it. Card… Oh, this card popped down… And how we might grow through it. What messages would you have? What's the highest good about? Okay, this one too. Okay. Wow. All right.
Well, let's see the first card I got. It's that Tower upside down. Okay, so some of us have recently been through quite a change, okay. Something didn't work out the way we had planned it to work out.
And for others of us, it feels like you really want a really drastic change, like you're just ready to bust through some instructor that's not working in your life. You want it to fall apart, literally, like you want a new job or something like that. You feel really stuck and you just want to scream and release the binds that are really holding you in place. And you're really ready for such a transformation. The transformation feeling… you feel so ready for it, you're absolutely ready to release what's no longer working for you.
And for others of you, you've recently been through an upset or something that you really thought was going to work out and it just didn't. It kind of feels like the floor fell from beneath your feet, and it's feeling a bit chaotic. It's feeling a little bit stressful for some of you and feeling like you just want to kind of desperately put the pieces into place.
But I'm really feeling like, try, darling, to not rush in a stressful state of mind to put the pieces back into place. For some of you, it's not revealed yet what you should do next, okay. But it will be revealed. So try and be in the mystery.
You're kind of in a portal of, for one or a few, some of you, you're in that kind of portal of like, it's like, I'm like, it's almost like you close one door, and you're waiting for that next one to open, but you're in the hallway between two doors, and it's dark, you know. So it's a little scary because you don't know what's coming next.
But trust, be in the mystery. Trust the timing, trust divine timing, whatever that means to your spiritual connection. Try and connect to that within, trust the imperfect timing. That new door will be open, so some phase is ending, a new one is beginning. Trust the chaos a little bit and try not to get emotionally involved in it, especially if people around you are freaking out.
If there's some situation that's changed in your day-to-day structure, or there are people around you that are really feeling stressed out or emotional, especially this Full Moon, like I said, you might be feeling heightened emotions… Try not to get sucked in, or as they say, "not my monkeys, not my circus." What's that saying? Yeah, "not my monkeys, not my circus." I think that's the saying. So it's like, try and say, "Okay, they're freaking out. I don't have to. I'm going to try and remain calm, and everything will fall into place exactly as it should."
Okay. And there is this Six of Wands that's upside down. So, just feeling, like, for some of you, feeling like, "Yeah, you really thought something was going to be a success and work out." And it's just not happening yet. There's just this feeling of pause for many of you. You're just really eager to wrap something up or have something come to fruition and be this success that you really felt like it was going to be.
But it's just again, a timing thing. There is some kind of period because the details are not fully in place. And there's an event that needs to happen for some of you that hasn't happened yet. And that event is going to shift things. It's going to make you celebrate. It's going to make you feel that feeling of accomplishment, success that you've done it.
So just trust that that's coming and try and keep your hopes up, and know that you will be celebrating, okay. You will feel like the intention you had in your heart really came to pass. You are very powerful. So even if it's like it's taking a lot longer, I'm also hearing, "Infinite patience produces immediate results," okay. So try and be patient.
For some of you, you're looking around desperately going, "Where?" you know. "Why isn't it happening?" okay. But you have to try and be patient and know that it is coming. This really good feeling is coming to you, this feeling of, you know, "You did it, you had a dream in your heart and it's come to pass," okay. But it just, for many of you, has not come yet, and it's very frustrating. And it's hard to be in an in-between place, okay.
So, yes, again, in the placement of this code, this is the advice that Spirit's giving, advice code, okay. So, Judgment. Yeah. So, for many of you, this is a time of, kind of like the Scorpio Full Moon… It's a time of really asking the big questions. The Judgment card is all about taking a moment before you complete a phase, okay, and to really decipher what is true for you, real for you, right for you before you move on. Something's close to fruition for you, but you're going to a phase of really asking yourself what's right for you and what's not right for you, okay. What works for you, what doesn't work for you? Who's, like, true team and who's not true to us? It's like a deep, buried, deep, core heard. It's really about introspection, and it's very tied to that Scorpio feeling that we're all going to be experiencing during this time around the Full Moon and a little bit after of asking some big truth and really allowing yourself to hear it, okay, and allowing yourself to feel it, okay, and just taking a timeout to investigate.
For some of you, you might like to write lists of what works and what doesn't. For others of you, it's being in meditation and seeing, you're getting in touch with your own heart and your own intuition.
But it's asking – that's those big questions about what you want to move forward with next, what truly works for you, what doesn't, what do you need to let go of so that you can let go of the old and make way for the new, okay. So this kind of pause, again, this sacred pause around this Full Moon, alright.
And then I got this beautiful… it's a new vista, okay, so there is a new vista come in this Three of Wands, so that you're about to start a new journey, okay, a new journey, but you have to let go of carrying the load.
Okay, the Ten of Wands, there is less… new light possibility before you. But for some of you, you're carrying way too much way, way too much. You're trying to figure out everything, you're carrying the weight of the world on your shoulders, you're just taking on too much, okay. And what you really want to do with this Full Moon is to release like release emotions that you're carrying, release responsibilities that you're carrying, just release that energy from you so that you can really be light as you start this new, very exciting path with… it's filled with possibilities, and this new vista, for many of you, new vista, a bag wide set of possibilities before you like a really exciting new adventure that's coming in some area of your life, okay, like a new… where you can really let go of the past and let go of caring so much like having to do it all to make it work, okay.
So just you don't need to do it all. You can hand it to spirit or whatever that means to you. Okay, just, you don't need to carry all that weight. Okay. You are being guided.
And the final card, so beautiful, as the Queen of Pentacles is the final card I saw. It's gorgeous. So the Queen of Pentacles is all about being connected to your, your sensuality, your pleasure, your ability to make money and take care of yourself and feel really, really like on your queendom and your throne. And even if you're a male, it's the same thing. It's that feeling of being in your happiness, your joy, and your connection to your body… And slowness, this feeling of slowness and being really present, and being fruitful for some of you. It's this feeling of coming through this new me time, after letting go and kind of being in that patient waiting room, so to speak.
It's this beautiful feeling of coming into achievement and tangible results of something that was just a wish in your heart, okay. The actual tangible results, like feeling fruitful, feeling success, and self-love, okay. Self-love, and a connection to nature and your own nature. It's about being slowed down and really in tune with the flow of life. Okay. And for many of you, it's prosperity. So it's coming into some financial situation or possibly a new job that has you feeling much more financially secure or abundant. Okay.
For some of you, it's not money, it's just a feeling of satisfaction, stability, and even for some of you, it could be fertility. This card is all about fertility. There's a little bunny. It's all about being pregnant with possibility or knowing that some dream you've held in your heart is really coming. It's really happening. It's really growing in your life. So it's just such a beautiful card for this outcome for this Lunar Eclipse in the beautiful sign of Scorpio, which is all about healing, transformation, and telling the truth.
Okay, so this was a beautiful reading. I'm so happy to get to be with you guys again, and I am sending you all so much love and so many blessings. All of my love. Until we meet again, have a beautiful, succulent, and wonderful Full Moon time.