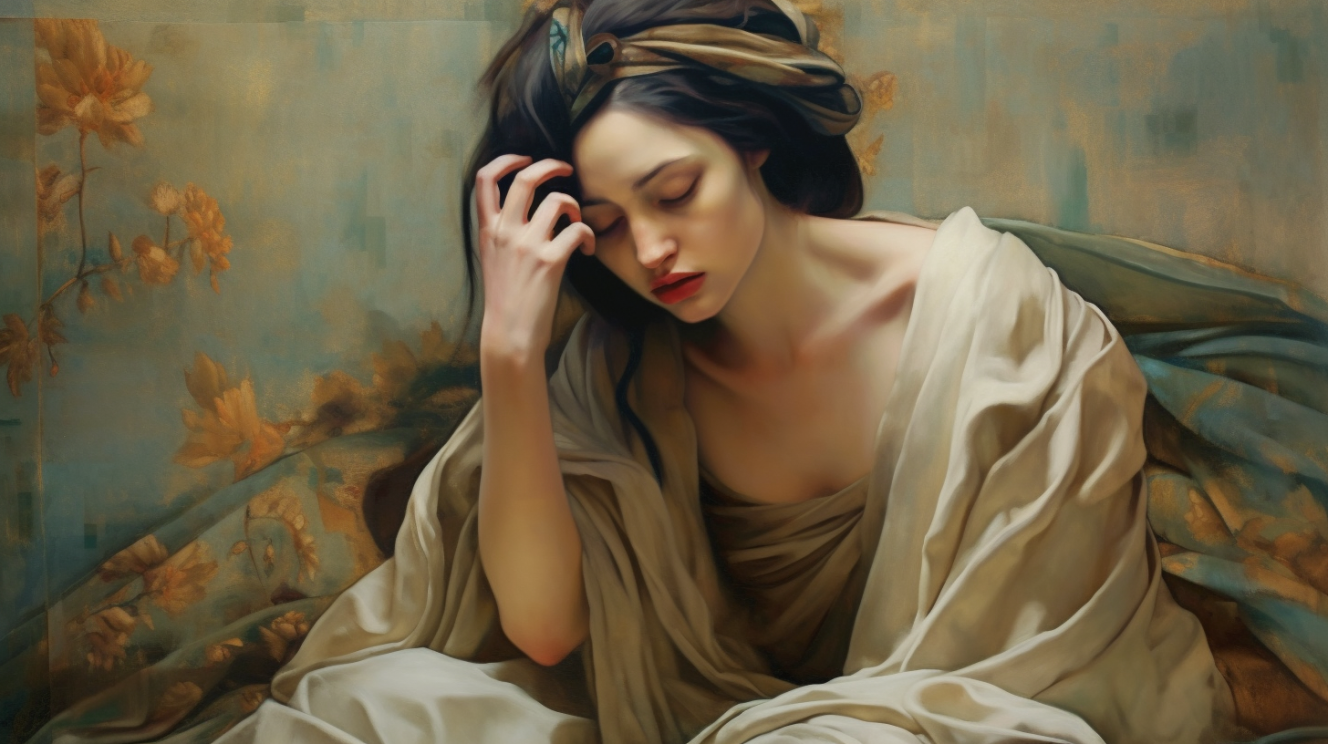 05 Aug

Are You Giving Too Much? | Weekend Love Tarot Reading | 8/6 – 8/12

Do your relationships with others ever leave you feeling depleted and unmet?

Deco says you'll want to be on the lookout when it comes to over-giving this week, and instead look for new ways to brings your own needs into balance with the needs of others.

She's here to help remind you of your worthiness and guide you toward mutually beneficial connections, so you can be cared for and supported in the way you deserve.

P.S. Is there an imbalance between the give and take in a relationship right now? What are some of your favorite ways to nourish and care for yourself? Leave a comment and let Deco know!

Hey guys, it is Deco back again for another Weekly Reading, this time for August 6th through the 12th. We are all the way into August. I hope you guys are having a great beginning of this month.

As I said last week, I really believe that the beginning of the month, the beginning of a week, the beginning of the year, whatever, is the opportunity for a fresh start. And whatever way you need to look at it, whether that's just a fresh mindset, new job, or whatever… It's like, you know, there are so many opportunities for us to look at these portals as opportunities, right. So let's think of how we can claim this next week as our best week this summer. Let's see, what do we need to know for August 6th through August 12th? Well, let us find out.

Okay, so my friend, right away this week might not be like super exciting, it might seem a little bit mundane, even when the Six of Swords pops up. It's really about being a navigator and being able to take any roadblocks or anything, any obstacles that get in our way head-on, and being able to be flexible enough to move past those obstacles and not let them be a full-on wall that's in our way, okay.

Now another thing that I'm seeing here is there are some new things to invest ourselves in emotionally, okay. The Page of Cups is someone who is super excited about new opportunities and is super interested in getting themselves into something else, right. This is… the Pages are all about ideas and just planting those seeds. So this might not be action yet, this might just be like some new things coming into your life that you're like, "Hey, I'm really excited about this, I want to see what this could be."

Now, I don't want you to get too excited, because the Four of Pentacles is in reverse. And the Four of Pentacles in reverse can be kind of a warning of poverty, right, that you're overspending, over-giving, over-whatever, and the Pentacles, remember, it's not just about money, although they are points, right. They're also about the things that are wealth, right, like our health, our actual money, our family can be considered part of, like, a happy, healthy, full life, right. So whatever you would consider to add to the fullness of your life, think of that as those things that you can give, right, your energy, your resources, your whatever.

So when the Four of Pentacles is in reverse, we just have to be a little bit careful, because we want to invest, we want to be giving and giving and giving. But there's this fear or worry that we're giving too much, right. We don't want to burn ourselves out or spend ourselves too much. So there's just that little bit of warning. I do think that the reason that we're so excited about this journey, though, is that it looks like it's something that could add more balance to our life, something that's going to give us more stability, this feeling of just like a balanced, healthy, happy, full life.

Now, what I want to be thinking is, like, what do we need to do to just, like, safeguard ourselves to make sure that we are finding balance and aren't having to worry about this, like, Four of Pentacles energy, or even the Six of Swords energy, right. What do we need to do to keep ourselves from poverty, right? That's really the thing that we need to worry about a little bit, that Four of Pentacles being reversed. So let's see.

Okay, Knight of Swords popping out. So the Knight of Swords is saying we need to act, right. We had that Page of Cups and the ideas. Now let's see. All right. Interesting, interesting. Remember, we were thinking about, like, how do we safeguard ourselves? How do we, like, maintain that balance, not give too much? And I think this is going to be a challenge because again, I think that you're going to want to just jump into this chapter, right, without thinking about it too much.

The bull is here, which is telling me you are going to jump in. Not only are you going to jump in, but you're going to go forward. You might even step on some toes. Here's where I want you to be a little bit careful because the Knight of Swords can be a little bit abrasive and a little bit foolhardy without thinking logically about the things they really need to be thinking about. Because again, they're so focused on the goals that it's like you can end up lonely when you get there, right.

So here are some things that we need to be careful about: again, be careful with your money. I feel like this is something that you need to keep in mind this week. Like this is not the week to just be spending and spending, and giving and giving, and whatever because there's this chance that the things you've been working for will just fall through your fingertips, right. These things that you have been investing yourself, time, energy, money into, you might feel like it's, again, just falling apart because you're giving too much. You don't have the stability that you had because you went too hard, too fast. So let's think about that.

The Seven of Wands is also in reverse here, and guys, the Seven of Wands, when I pull it in a reading like this, it's like there might be some outside influences that are kind of pushing you in the direction of that poverty, right. That feeling of lack, that feeling of "I gave too much, I don't have what I had. And now I'm struggling a little bit," right.

So, man, I'm already on, like, let's pull some more cards because I do think that we're kind of getting the same message again and again. We're excited about an opportunity, we're going to jump in, there's this risk.

So how do we avoid the risk? How do we make this assured decision instead of a risky one, right? How do we make sure that the things we are investing our time in, and our energy and our resources, whatever it is, how do we make sure that those things work out for us instead of sucking us dry, right? What do we do? How do we ensure success in these new exciting opportunities?

Oh my God, my friends. Okay, so there's a little bit of intuition that we need to be calling on, right. The Moon is here. And the Moon is saying that there's a little bit of darkness. It's a little cloudy right now where we aren't able to see the path super clearly. And maybe that's why we're overextending, over-giving a little bit because we're not sure if we're getting enough until it might be too late.

Okay, so I think that this is one of those intuitive things where you need to feel it out. If it doesn't feel like the right choice to give whatever it is you're giving, right. That amount of money, that amount of time, that amount of energy, that whatever, feel it out. If it doesn't feel right… "So you know what, I have to put a limit here. This is as much as I can give right now. But the next time you ask, feel free to be specific, and I can let you know how I can help right now."

The Moon is, I don't want to call it a negative card because it's not necessarily negative. It's just that we need to lean on our intuition, that more spiritual side of things where we're feeling things out, just trusting our gut now, to make sure that we're successful, like, to make sure that we are safeguarding our choices so that we don't have that poverty.

It's nothing but good here, guys. The Wheel of Fortune is both about good things coming our way, while also understanding that that wheel keeps on turning.

So this is where we start again, thinking about the what-ifs… those, those… Well, if I do this, this could happen. And really using our intuition, our past knowledge, all of those things to make sure that we keep in mind that there are good times right now, that things could be turning. Things could go through kind of a rough patch here, and that's okay. It's just part of life. But it's also about a mindset. And it's about understanding that you have the capability of being successful, and that there is good to come.

Now, how do we make sure that this good comes and that we try to keep it there?

First of all, the King of Cups is saying that we need to have strong emotional energy, really like clear thinking, while also being emotionally empathetic and thinking about the people around us. Like, we can be decisive without being cruel. We can be thoughtful without giving too much, right. Like there's this good balance. And again, it's about leaning on your emotions and your spiritual side. Remember, it goes back to the Moon.

Now, the last thing we need to be thinking about is the Knight of Wands, guys. This is the fire of fire, the passion of passion, the GO GO GO guy, right. This is the person who is the most excited about going out and doing the thing, right, whatever that thing happens to be. And this is the energy that you need to claim, right.

So while you're keeping your emotions and your logic balanced, you're also thinking about that passion and that drive that you have toward whatever this is that you're investing yourself in this week. And I do think that you have a lot to look forward to. It's just about knowing that while you're giving your best effort and putting your best self into this equation, you are being very thoughtful because again, there are some risks in fully investing ourselves in this next chapter, and whatever this week brings us, so just be careful. Listen to your gut. If something doesn't feel right, you don't have to commit.

You've got this, my friends. Remember, think about a positive attitude. Remember that things can always go downhill, and that as long as you're keeping that in mind, you will be successful. I believe in you. I think you're going to have a really great week, and I will see you next time.