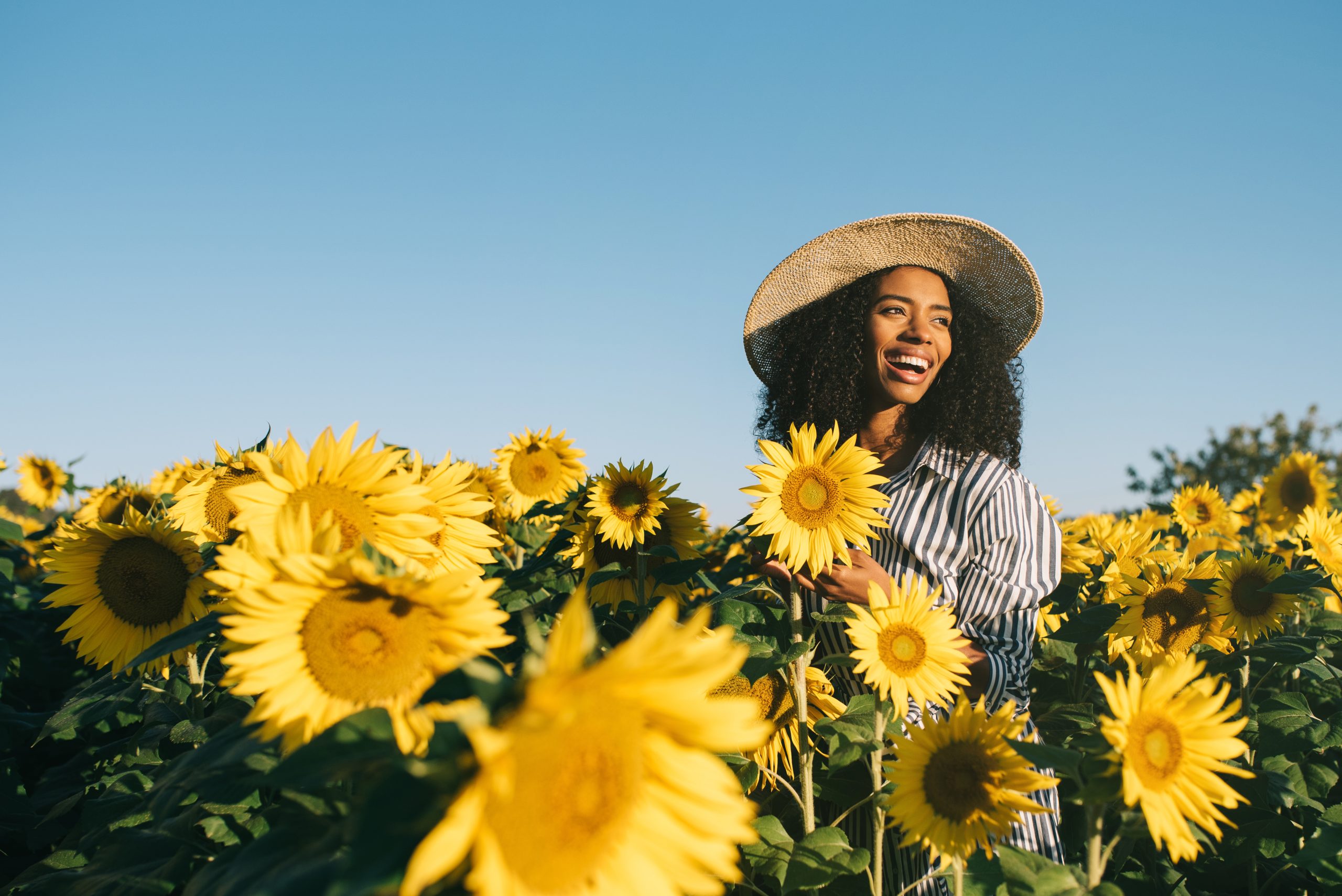 20 Mar

Are You Satisfied? | Weekly Tarot Reading | 3/20 – 3/26

Hello there Tarot Family, 

Here in the Northern Hemisphere spring is crackling and popping with greenery and freshness, which is exactly the flavor of your reading this week. 

The Sun could be shining on everything you do this week. Which means you may feel invigorated, sensuous, and connected to your higher power and inspiration. 

In fact, your whole reading whispers the promise of renewal and realization. 

However, with every new birth there is also the challenge to meet the call. Something may need to be relinquished or let go of in order to step bravely into this powerful time in your life. 

This is a very special week ahead! So let's not waste any time and jump right into your reading for the week.
Card #1: The Sun | Lighting Up Your Life
The Sun card symbolizes joy, fertility, and your connection with cosmic consciousness. 
On the surface, the Sun card can indicate a period of feeling playful, happy, and carefree. Everything around you might shine and sparkle with freshness this week. 
The Sun card can also represent a kind of summer lustiness and sensuality. So fiery romances, and playful encounters could light up your coming days. 
You might feel more available and responsive than usual to flirtatious sparks and the joys of being in a body. 
The naked child riding a white horse in the card image represents innocence and playfulness. The child's youthful smile and glee may be a sign of a special freshness coming into your life very soon. 
The Sun represents love and consciousness at a cosmic level. 
Our solar system's sun is ever present and always radiating its nourishing rays on the planet. Even when there are clouds in the sky, the sun is still shining in the background, ready to emerge once the clouds pass.  
The child in the card also represents what the sun represents, but in an earthly form. They symbolize the part of you that is eternally connected to the radiant love of the heart. 
You could feel very connected to Source, your inner child, and the mysterious, eternal side of life this week. 
You might also find that people are drawn to you like a magnet in the coming days. You will be radiating a kind of magic with everything you do. And, your confidence is likely to be at an all time high, which could attract interesting encounters and connections.  
While this is a fabulous time to get outside and into the actual sun, all this energy and clarity can also be used to make fantastic progress in an important area of your life. 
Regardless of how you choose to use the energy of this week, you will likely feel revitalized and invigorated. 
It's possible that what may have felt confusing or cluttered recently could reveal itself in the unfettered light of the Sun. In which case, you'll be able to straighten out misperceptions and distractions with greater ease. 
Often just a little bit of clarity is all it takes to get some new energy flowing in all areas of your life. 
If your next card has anything to say about it, there could be a major influx of joy and creativity as a result.  
Card #2: Ace Of Cups | Joyful Renewal
Would you like a fresh and joyful restart? 
The Ace of Cups represents emotional awakening, intuition, and new beginnings. 
All of the Aces in the Minor Arcana represent possibilities and potentials. The raw energy of an Ace card must be received and channeled for it to become manifest in your actual life. 
Are you ready to receive what life has in store for you? 
You could feel particularly intuitive, emotionally inspired, and possibly filled to the brim with joy in the coming week.
You are being offered a new opportunity, symbolized by the stark white hand holding the cup in the image. The hand is white because you can use the energy in whatever way you want. 
You might also notice the Christian wafer that's above the cup image used in the Communion ritual. 
The Communion ritual symbolizes the internalization of divine blessings. Another way of seeing this is the willingness to receive the blessings of Christed consciousness. 
So you could have some major insights this week, the kind that shifts your perspective in energetically powerful ways. 
It's also possible you'll realize something about yourself that causes you to have an emotional renaissance. What once felt cold or lifeless within you, could come alive like a blooming rainforest.
Receiving an emotional breakthrough of this kind can be a powerful experience you might deeply desire. But the truth is, you might also be a little frightened of it. 
The emotions are represented by water, which is why they are connected to the suit of cups. Water is very good at dissolving and clearing things away. So when an emotional renewal arrives, it can also feel like you are losing something. 
How you've felt for a long time, or maybe even most of your life, can become familiar. So if that feeling starts to change or transform, it could feel like you are losing a part of yourself. 
And your next card is a sign you could be coming to a place where something you've cherished is no longer working for you anymore. 
Card #3: Eight Of Cups | What No Longer Works
Has something started to feel unsatisfactory to you? 
The Eight of Cups can indicate walking away, traveling, and letting go of what is no longer working. 
It can take real courage to come to terms with the end of something in your life. Often the Eight of Cups represents the end of something that has been in your life for a long time, making it even harder. 
It's not necessarily that whatever is coming to an end has been bad or negative. Rather, something has run its course and it's simply time to move on. 
You might notice the man in the card image is headed towards a mountain range, leaving behind the eight cups. The mountain range is a sign that stepping away from this phase in your life won't necessarily be easy. 
But the draw towards change is strong enough to get you moving, maybe even excited for the adventure ahead.  
If it's not a relationship coming to an end, or a change of career or place, it's also possible you have simply grown bored with a particular way of living. 
You might be seeking a deeper sense of contentment or a new level of excitement. It's also possible you've come to realize that what you've been looking for in life isn't actually what will give you happiness. 
Regardless of how it's showing up for you, the time for a transition is swiftly approaching. 
Considering your first two cards, it is completely possible you will have an insight or an experience that brings your current life into focus. Like the fog around you burning away in the sunlight, you could begin to realize where you are isn't where you want to be. 
You may not have even noticed that life has become bland or colorless. So when your experience begins to fill with feeling and light again, a number of things you are ready to change might come into focus. 
This doesn't have to be a painful or traumatic experience. Rather, it can be a graceful and ultimately exciting adventure. 
And, the Eight of Cups often indicates walking away from something that you may return to after you've explored and grown in new ways. 
So take this blessed week and the clarity and renewal that may come with it as a chance to inventory what wants to remain in your life, and what might be ready to change. 
When light pours in and clarity arrives, it's important to listen closely to what is being revealed to you. These moments of insight don't always last, but what is shown during this time can be used to guide your way. 
Your first card is precisely one of these warm and insightful magic filled moments. So soak it up. 
Whether you feel inspired to be playful and enjoy the sparkles of life with your inner child, or you decide to use the creative inspiration to boost something you're working on, it's going to be a lovely week. 
Your second card, the Ace of Cups, indicates you could feel a rush of joy this week. It might be followed with some emotional release, so if the "feels" start to flow, give yourself space to be with whatever arises. 
Ultimately, moments of clarity this week can reveal what you may have outgrown, which is what your third card, the Eight of Cups, is pointing out. This can be both a relieving and somewhat challenging experience. 
Knowing it's time to go may have a sense of freedom with it, but it can also feel sad or even scary. 
So give yourself time to feel into what wants to happen next, and remember to trust your deeper knowing, and the call from the light. 
You'll surely find your way. 
With love,
And in service, 
Jonathan Lionheart
P.S. What insights have you been having about yourself and about life recently? Do you know what is calling out to you that might be found "over the mountain?" You can leave me a comment here on our blog, and let me know!  
P.P.S. If you'd like some help deciphering a message you've received, a look at what's to come, or some assistance stepping into your deeper potential, you can schedule a private reading or Embodied Alchemy session with me here.