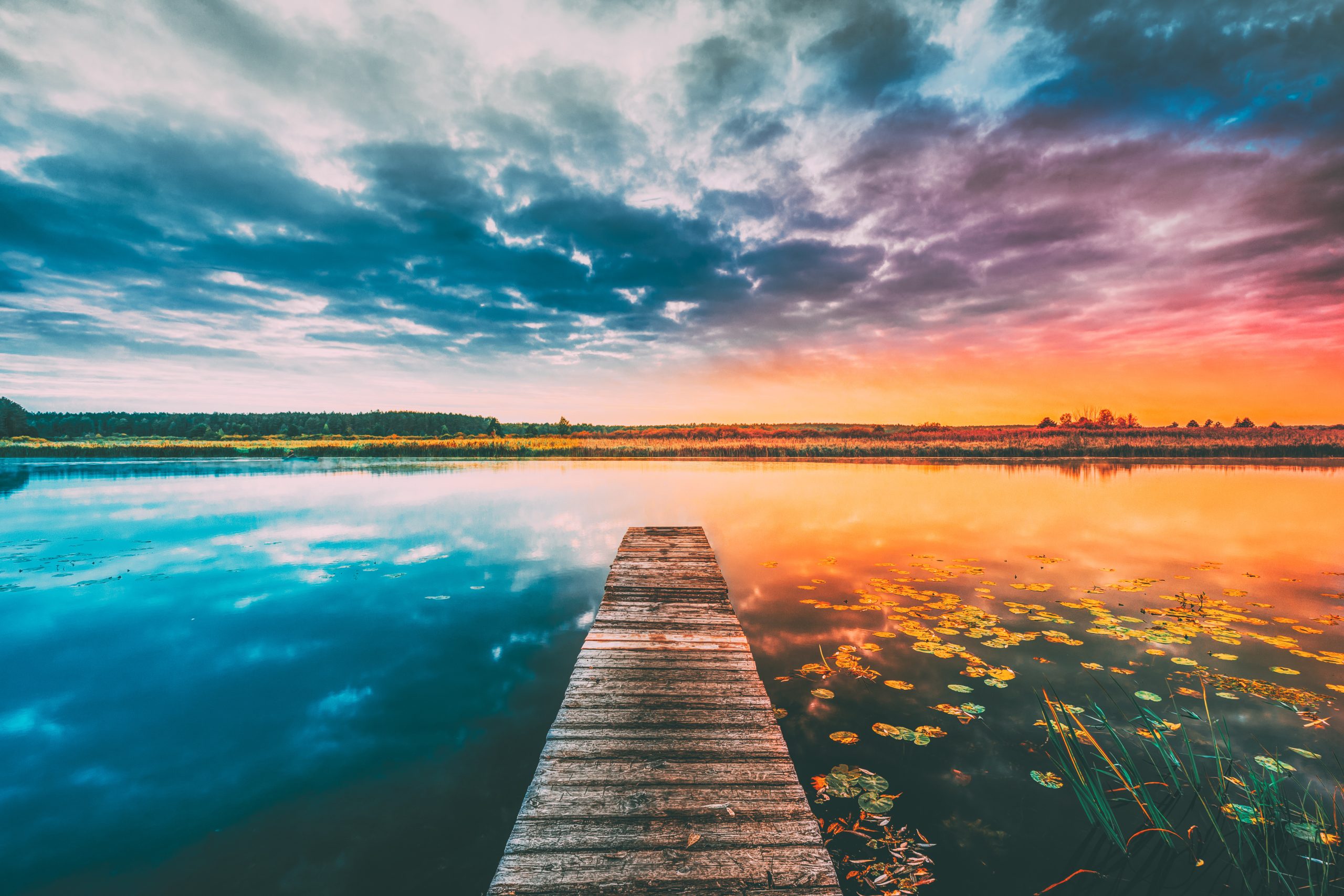 11 Sep

Big Transition Ahead | Weekly Tarot Reading | 9/11 – 9/17

Hello Tarot Friends,

You have a fabulous week ahead of you.

Admittedly you're going to need to face the end of a challenging, maybe even toxic situation.

But on the other side there is smooth sailing.

It's almost as if life is giving you a reminder of where you really want to be, so it'll be important to listen to the wisdom coming forward in the week ahead.

As you make your way through the coming days, you're going to feel more balanced, focused, and on track than you may have in recent times.

The support you need will be available, and your own desire to help others could come forward in a beautiful way.

So let's take a look at these special days ahead for you.
Card #1: Ten Of Swords | Good Riddance
Has a difficult situation reached its final limit?
The Ten of Swords represents the end of a toxic situation, mental exhaustion, and could even be a sign of collapse.
You could be burnt out to the point that continuing forward seems impossible.
Luckily, the Ten of Swords means you're past the worst of it, and can start to move on to bigger and better things.
The Suit of Swords symbolizes the mind. So you may experience fatigue from mental stress, psychic overwhelm, or a very confusing situation that's been a struggle to resolve.
In the card image the man is wearing red and orange, which are the slowest wavelengths in the color spectrum and represent the first two chakras.
Red and orange have to do with survival and our sense of belonging on the most primal level.
You could feel unsafe, or like you are unwelcome somewhere this week. No matter how you package it, this state is not sustainable.
In fact, the man in the image is a clear sign things cannot and will not continue in this way. It's time to find a different strategy, because how it's going right now simply isn't working.
Ultimately, this is great news.
Even if it's tough at this moment, you're actually getting a chance to change your view point, and move away from what no longer serves you.
You could be dealing with a very toxic situation, either at work, in your relationship, or elsewhere. Wherever this trouble has cropped up for you, the Ten of Swords is a sign it's coming to a final end.
Don't be surprised if you decide to leave a draining job, create healthy new boundaries, or decide to distance yourself from a painful relationship dynamic.
You might notice the color of the sky in the card image is hinting that the sun is starting to rise. This is a sign the worst is behind you, and that ultimately what's being finished up is for the best.
You deserve a far better situation, and the time has come to let go and move on to the kinds of people and environments that support and appreciate you.
Particularly if you've had a lot of pressure on you, or you've been putting pressure on yourself, your next card is an indication it's time to create more harmony in your life.
Card #2: Temperance | Returning To Peace
The Temperance card symbolizes balance, moderation, and serenity. You're being encouraged to bring your life into greater harmony by walking the middle path.
In other words, it's time to take a few steps back from any extremes such as overworking, over-partying, or being hard on yourself.
Even extremes that are aimed at creating more health like radical diets or exercising too much could be creating extra stress or havoc in your life.
So return to the center, because when the Temperance card arrives, it's a good time to heal and refocus on what's important.
You can see in the card image a path leading to a crown above a mountain range in the distance. This represents your goal. It's the life you want to lead and the fruition of your desires.
You are being asked to refocus your attention on your life goals and your higher ideals. If you know what you want and where you are going, you can organize your life around what it will take to get there.
If you consider your first card, the Ten of Swords, you may have a run in with a particularly challenging situation. But it could be a sobering experience that helps you reconnect with what's most important.
You might literally choose sobriety for a period of time, or decide to avoid going out for a little while. Alternatively, if you've been staying in too much, maybe it's time to step out of your comfort zone a little bit.
The angel in the card image has one foot on the ground and one in the water. This is a reminder to pay attention to both your physical life, as well as your emotions and the depths of who you are.
This can only really be achieved when you reduce the clutter and noisiness around you.
So ultimately, the Temperance card is pointing you toward simplifying your life for a while, and reorienting yourself toward what matters most.
Your next card is also encouraging you to pay attention to your priorities.
Card #3: Six Of Pentacles | The Support You Need
With the shift you might be experiencing, now is a good time to assess where your attention and resources are going.
The Six of Pentacles represents generosity, community, and giving and receiving. On the business side of things, the Six of Pentacles can be a sign of positive investments, and making choices that will benefit you in the long term.
However, at the core of the Six of Pentacles is a reminder to give back when you have more than enough.
Finding ways to support your community and those in need can give a powerful boost in your own sense of value.
Particularly if you're in a position where you can invest in programs or create new opportunities that will continue to benefit the world over time, the Six of Pentacles is encouraging you to do so.
On the other hand, if you are in need of support right now, the Six of Pentacles is a sign you can absolutely get what you need.
Be willing to ask for support, seek out resources and programs, and be willing to explain why you require the help you are asking for.
Considering your first two cards, you might experience a challenging end to something, but an ending that ultimately can create more freedom in your life.
And as a result, it's a good idea to reorient what is most important right now, and to evaluate what you put your focus on.
The Six of Pentacles may be a sign that focusing on helping others could be the perfect motivation right now.
So find ways to give back and bring new meaning into your life, because the old trouble is being left behind, and there are good horizons in the not too distant future.
Particularly after a difficult, possibly draining situation like the one indicated by the Ten of Swords, it's important to give yourself time to rest and recuperate. 
Your second card, Temperance, is a sign you're going to get the most out of life right now by slowing down, and finding the middle path. 
Take a look at your future, start thinking about what needs to change and how you can orient your life so you can get to where you want to be. 
Take a break, rest up, and find the balance that supports you best right now. 
You might find you are called to help others, or engage in community support systems. Giving back is a powerful way to jumpstart your inspiration and hope for humanity. 
And if you're the one needing some extra support, the Six of Pentacles is a sign you can find help. 
Sometimes life puts you through a tough situation to get you back to where you truly need to be. 
So look for the silver lining along the way, and you're sure to be inspired as you get beyond the old stuff that's leaving your life. 
There is a lot to be excited about right now, so enjoy the coming days. 
With love,
And in service, 
Jonathan Lionheart
P.S. Is there a toxic situation you are ready to leave behind? Is there something that needs balance in your life right now?  You can leave me a comment here on our blog, and let me know!  
P.P.S. If you'd like some insight into how you can move beyond a stressful situation, or a look into the next phase of your life, you can schedule private reading with me here.