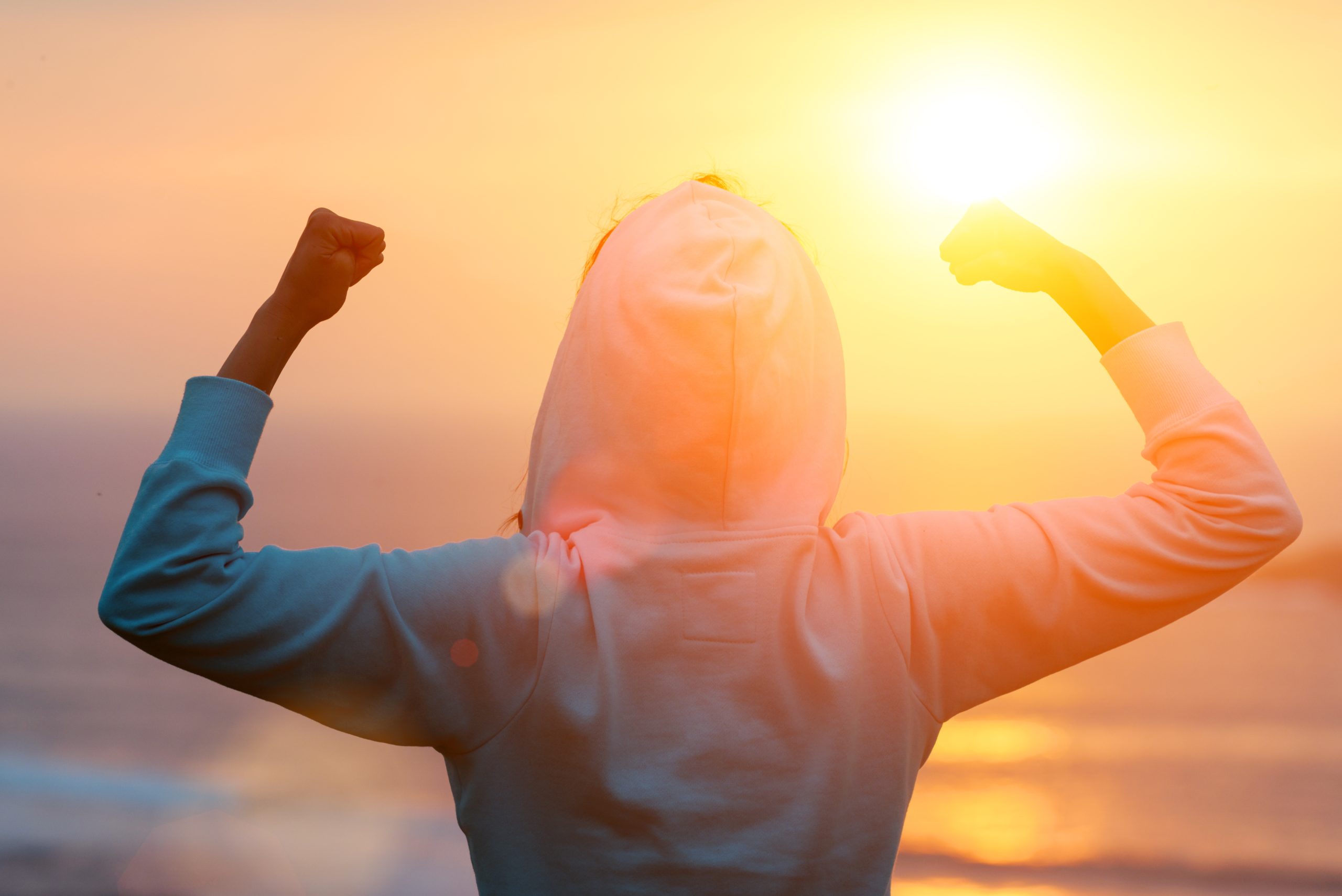 14 Feb

A Burst of Motivation | Weekly Tarot Reading | 2/13-2/19

Hello Tarot Friends,

Welcome to your Weekly Tarot Reading!

You could feel some delicious motivation this week. Which might shake things up, and get your life moving in interesting ways.

Whether you get inspired by a new idea, or you decide to get started on something you've wanted to do for a while, the energy will be available to get yourself in gear this week.

But just like anything, taking a step out of your comfort zone could bring with it some old baggage.

Luckily, any old emotions just can't hold you back any longer at this time… that is, if you're willing to step out beyond them.

There could be some support along the way to help you find your way, and ultimately you're heading in the right direction. So let's take a dive into the details for your week ahead.
Card #1: Ace Of Wands | A Burst Of Energy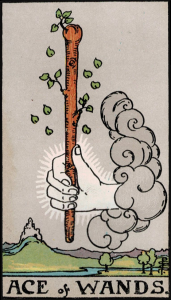 Are you ready for a burst of energy?
The Ace of Wands represents inspiration, fresh starts, and initiative. Any time an Ace card of any suit arrives in a reading, it's a sign something new and exciting is on it's way and into your life.
However, whatever this new thing is, it has not totally manifested in your life just yet.
You could feel a powerful draw to a creative project, a person, or a life change this week. And since the Ace of Wands is raw, potential energy, you have some say in how you manifest this exciting energy.
If there is something you've been wanting to pursue, this week's energy could support you in getting the ball rolling.
The Ace of Cups also symbolizes creative sexual energy. As Spring begins to peak its head around the corner here in the Northern hemisphere, you could begin to feel the lightning strikes of desire and curiosity.
Let this fiery energy take you on an adventure. Or point this energy in the direction of something you want to accomplish.
This is a great week to start on a new exercise plan, or clean up your diet, because you could easily feel motivated and excited to make things happen.
The only trouble with the raw potential energy of the Ace of Wands is the possibility to squander it. If you've gotten used to having less inspiration in your life, it can sometimes feel overwhelming to suddenly feel passion and excitement.
Rather than running away from the excitement, or letting it leak away into hours of Netflix and social media, see if you can wrangle it towards something important and exciting to you.
Of course, any increase in energy will also bring old emotions to the surface. Sometimes we unconsciously decrease our energy in order to not feel certain feelings.
When energy does flood back in, those emotions will come to the surface again. This is what your next card is indicating. So you'll have to ask yourself if you're ready to move through, or if you'd rather stay with the old stuff.
Card #2: Five Of Cups | Crossing Over The Bridge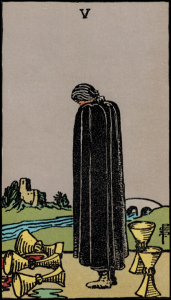 Is there something you just can't seem to get over?
The Five of Cups is all about grief, loss, and lingering emotions from the past. These emotions could be from a recent loss, or from an ancient disappointment that really stung at the time.
Either way, the Five of Cups is a sign you could feel some big "feels" this week. And these might be feelings that have haunted you for a while.
As you can see, the man in the card image is shrouded in a dark cloak, representing his thick and gloomy mood. He looks at the three spilled cups with despair, and is unwilling to pick up the two remaining cups and move on.
There is a bridge a little ways down the river, and on the other side you can see greenery and a beautiful house.
This imagery is a reminder that you're not all that far away from a sense of ease and completion. But you'll have to cross the river first.
Moving water, like the river in the card image, symbolizes emotions. While emotions can seem overwhelming, you don't have to stay in them. And greener pastures are on the other side.
Part of the medicine of this card is seeing the big view. The man doesn't seem to notice the two cups that remain, and he is unaware of the beautiful house and environment ahead.
So if you find yourself twisting and turning in some old, sticky emotions, remember to pick your head up and see where you are standing.
Find some gratitude for what you do have, and remember there are exciting and peaceful things not too far off. Remembering these things will help you release some of what might be pinning you down.
It could also be a good time to balance your perspective with some insight from an intelligent and impartial friend, as your next card recommends.
Card #3: Queen Of Swords | Finding Clarity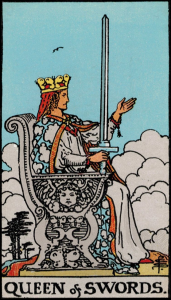 The Queen of Swords symbolizes independence, objectivity, and intelligence. She is the master of remaining calm, cool, and collected, regardless of the situation before her.
It could be important for you to be detached emotionally while making decisions or dealing with stressful situations this week.
While that may be a challenging task considering your previous card, the Five of Cups, doing so could make all the difference.
The Queen of Swords has been through a lot of challenges. She is considered to be a widow, but even though she lost her husband, she has still found the strength and grace to rise to the challenges of life.
On her head there is a crown of butterflies, representing the immense transformation she has gone through, particularly in her way of seeing life, and in her sharp intelligence.
If you are feeling bogged down by emotions from the past this week, it could be helpful to reach out to someone who can give you clear and even feedback regarding what you're tangling with.
It's possible you'll meet someone like this, or you'll access a higher perspective yourself. Either way, a crisp view could help immensely.
On the darker side of the Queen of Swords, she can be over critical, and all around heartless. So remember that while it can be helpful to detach yourself from your circumstances to make a more logical decision, it doesn't have to be at the expense of kindness to yourself or others.
Sometimes you need a burst of motivation or energy to get the ball rolling or to get out of a funk. The Ace of Wands is a sign you could feel particularly motivated and alive this week.
So grab the moment by the horns, and go with it. Point your energy in exciting directions, and you won't be disappointed.
That being said, the tug of some old emotions could make you second guess your motivated attitude. The Five of Cups indicates there could be some old echos whispering in your ear to stay where you are.
Are you ready for a change?
If so, then the Queen of Swords might be a sign it's time to get crystal clear. You might reach out to someone who can lend you some insight, or it might be time to detach from the situation enough to see things with precision.
Regardless of how you go about it, the yummy burst of energy indicated by the Ace of Cups could propel you into an exciting new phase.
The best is certainly yet to come, so enjoy yourself along the way!
With love,
And in service,
Jonathan Lionheart
P.S. What will you use this new found motivation for? What's something you're ready to move beyond? You can leave me a comment here on our blog, and let me know!
P.P.S. If you'd like some advice on how to get the ball rolling, or you'd like a look into what's to come next, you can schedule a private reading or embodied alchemy session with me here.