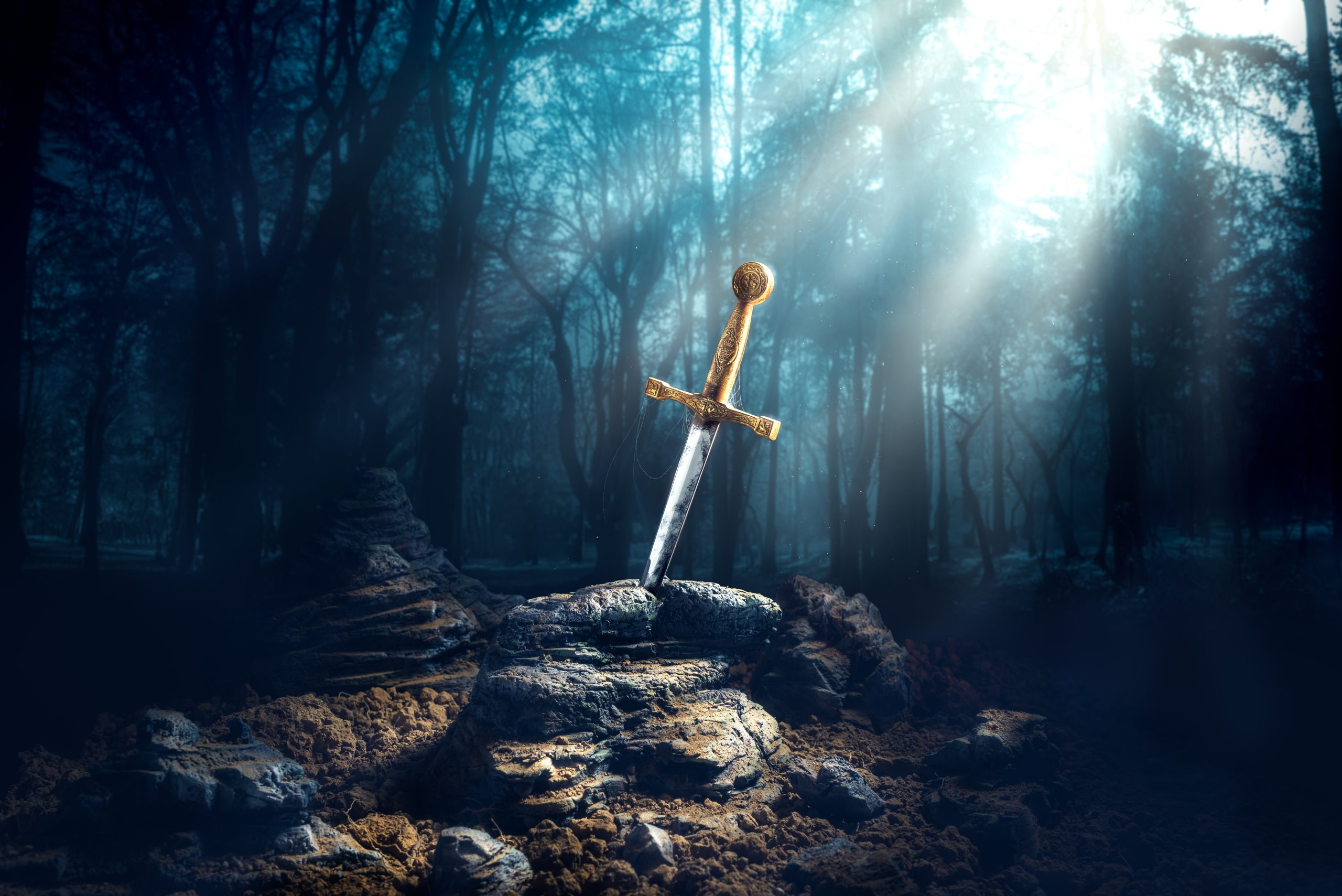 30 May

Claim Your Power | Weekly Tarot Reading | 5/29 – 6/4

Hello Tarot Family, 

There is a lot of promise in your week ahead, but you're likely going to have to dig deep and find your grit to get you through it. 

It's not that it's a challenging week per se, but there is a strong calling to find clarity, and to be willing to step forward and claim what you are wanting. 

There could also be some very important people in your midst who can give you the perfect advice to help you along the way. So stay open to friends and mentors who have your best interest at heart.

And don't be afraid to stand up and speak your truth, and maybe even hurt some feelings if you have to. 

It's going to be a powerful week so let's take a look at what's in store for you.
Card #1: Queen Of Pentacles | Abundance And Balance
The Queen of Pentacles represents sensibility, generosity, and the perfect balance of nurturance and practical thinking.
The Queen of Pentacles is abundant and fertile. Looking around her in the card image you can see a healthy and vibrant natural environment. Everything she touches flourishes. 
There is also a bunny hopping at the bottom of the card, which is a sign of fertility and softness. As a result, you could be coming into a period of prosperity and harmony. 
The Queen of Pentacles is well known for her level-headed balance of home and work. She knows when to put her attention and care on herself and her family, and when to put it on her work and building her empire. 
This is the kind of balance to bring to your life this week. You might ask yourself, what needs my loving attention most right now? 
Everything you touch this week could turn to gold, but the trick is to keep things simple. So rather than overcomplicating your goals, or rushing from one task to another, slow down and trust the process. 
Wherever you put your attention, give it one hundred percent. And trust you will know when to switch to the next thing. 
If you've been waiting on an invoice or check to arrive, the Queen of Pentacles is a sign it could show up very soon. 
The Queen of Pentacles may also represent someone in your life who you can count on to both soothe and guide you. If you already know this person, it's a great time to reach out to them this week. 
They might have good financial advice, or just plain worldly wisdom. If you haven't met this person yet, it's possible you'll meet someone who has motherly energy who can help guide you towards greater stability and knowhow. 
Take what this person offers, because they have likely created a kind of harmony that is not often found in the world. 
The trick will be to both work hard and to consciously create time to rest. Rest will be particularly important considering your next card, which could have you charging forward with a lot of energy.
Card #2: The Chariot | The Warrior Within
The Chariot symbolizes determination, willpower, focus, and self-control. When The Chariot arrives in a reading, it's a reminder to "stay the course," and be willing to do what it takes to get what you are wanting. 
In the image, the charioteer is both crowned with stars and he also sits beneath a canopy of stars. This is a sign of his divine mission and intuitive insight. 
If your mission feels bigger than just your personal self and is inspired by something greater, this is a sign to keep at it. 
Your intuition and sense of purpose could be particularly strong this week. So listen to what is guiding you, and trust your higher vision. 
The charioteer has a square emblazoned on his chest plate. The square represents the earth element, and so symbolizes being grounded and connected to the material plane. 
Whatever insights, spiritual mission, or inspirations from the celestial realm you might experience, The Chariot is a sign you must ground these insights into real life. 
Of course, bringing your vision into reality has many twists and turns, high points and low points. So the willpower and commitment of The Chariot must be harnessed to achieve your goals. 
If you have a plan you are feeling uncertain about, this is a clear indication you should follow it. Find your one-pointed-focus, and use your will to align yourself with your vision. 
The Chariot is about being able to control what you can in your life, including your emotions and thinking. This is not a time to get distracted by negative thinking, or get lost in an emotional roller coaster. 
Rather, this is a moment to hone in on what you are wanting to create, and commit to bringing it about. 
You could feel very motivated this week. You might even experience an aggressive or competitive side of yourself in a new way. If you can stay grounded and practical, and aligned with your mission, this kind of fiery energy can be put to good use. 
Ultimately, The Chariot is about overcoming the distractions and confusion of the primal and emotional self. And luckily, your next card is also a sign of being able to use the clarity of mind as well to move towards your goals.
Card #3: Queen Of Swords | Clear Minded Communication
The Queen of Swords represents independence, objectivity, and clarity of mind. When the Queen is drawn in a reading, it's often a sign you'll need to use your intellect and communication skills over your emotions. 
The Queen of Swords has seen challenging times in her past. She is often considered to be a widow, and for this reason she has wisdom beyond her years. 
Perhaps you have experienced challenging times as well. This is the perfect time to lean on your experiences from the past to make good decisions now. 
There may be complicated situations that arise for you this week that could pull you away from what's most important right now. Instead of getting sucked into unnecessary drama, use a detached and sharp intellect like the Queen of Swords to cut right to the truth. 
This simply isn't a time to be bogged down by your emotions or the emotions of others. So stay vigilant. It's possible that sadness could start to creep in, so return to your focus, and keep going. 
The Queen of Swords is also a master communicator. If there are hard conversations you're needing to have, this could be a good time to step into the fire. 
Make sure you are using your words precisely, and rather than being pulled into anger, frustration, or something else, stick with a clear and rational line of argument. 
It's also possible the Queen of Swords is a reference to someone in your life. This person would be a very intelligent though somewhat distant individual. 
You can rely on them to tell it like it is. So if you're needing some help getting clear about a situation, reach out to this person. You can bet on them being able to get to the heart of the matter. 
If the Queen of Swords is referencing someone who is creating trouble for you, then your best bet is to meet them where they are. Use your words precisely, and come to any conversation prepared with a good understanding of what you need to say. 
Ultimately, the Queen of Swords is about cutting through appearances and confusing emotions to get to what's most essential. So you might find yourself speaking your mind at each and every turn this week. 
If you can do this without being vindictive or unfairly critical, you might find people responding to you in a new way. 
If we consider your first two cards, it's quite likely you are heading towards an important moment this week. It could be you are getting clear about something you are wanting, and with The Chariot and the Queen of Swords in the mix, there could be some conflict along the way. 
This conflict doesn't have to be something over the top. That being said, it's almost as if you are preparing for battle in one way or another.
You could be getting ready to stand up for yourself, ask for what you need, or charge forward towards something you truly desire. 
However it shows up for you, staying grounded and using your intuition will serve you greatly. 
All said and done, it's going to be a powerful week if you listen to those who have your best interest in mind, and if you're ready, to take this next big step.
Your reading this week has a lot of royalty and warrior imagery in it. So the days to come could feel like you are taking a stand for what you want. 
Your first card, The Queen of Pentacles, is the most balanced of your cards. This Queen wants to remind you that harmony in your home and your work can create more abundance in your life. 
It's possible you are headed for auspicious times. But first you'll need to bring your will and commitment to the table. Your second card, The Chariot, is letting you know now is the time to bring your vision into reality. 
Be willing to take action on what you are wanting, without getting pulled off course by distractions that ultimately won't serve your purpose. 
Your final card, the Queen of Swords, brings a hefty dose of clarity to the table. Cutting through unnecessary drama, emotionally charged complexities, is your gateway to progress. 
If there are tricky conversations that need to happen, enter them with a plan, a clear mind, and a good dose of detachment, and you'll find your way through. 
You're headed in a good direction, so stay the course, and be willing to do what it takes this week to make some progress on your dreams. 
You got this!
With love,
And in service, 
Jonathan Lionheart
P.S. Is there someone you need to clear things up with? What is it you truly desire? You can leave me a comment here on our blog, and let me know!  
P.P.S. If you could use some insight into a challenge in your life, or you'd like to take a look into the coming events, you can schedule a private reading with me here. If you're interested in working with the underlying issues that might be getting in your way, you can schedule an Embodied Alchemy session with me here.