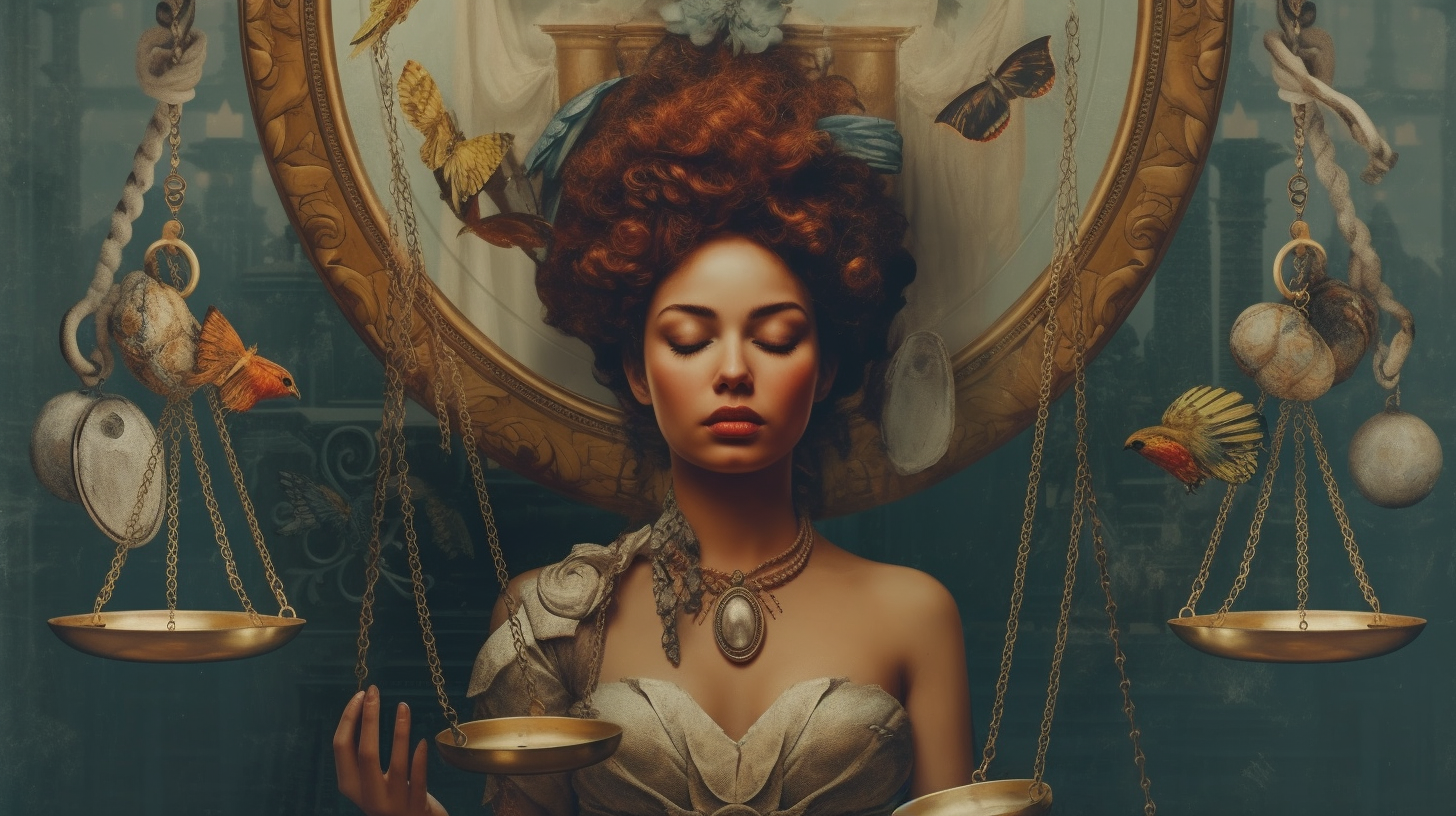 13 Jul

Claim Your Worth | Weekend Love Tarot Reading | 7/14 – 7/16

Has your love life felt unsteady lately?

Galena says any problems you're facing now could actually inspire you to uncover a deeper self-worth and emotional fulfillment this weekend. 

She's here to help you find your footing and step beyond the turbulence into a new season of love and happiness.

P.S. Has something been rocking the boat in your love life lately? What could help you feel more stable and steady right now? Leave a comment below and let Galena know!

Hello, beautiful souls here at Cosmic Updates. It's your intuitive tarot reader, Galena the Mystic, and I'm back again with another Weekend Love Tarot reading, this time for the weekend of July 14 through July 16. So, I'm super excited to get into this reading. I think that we're on a good track, and I'm excited to see what developments are occurring in our love life this weekend. And I'm hearing the word "turbulence." So, maybe some of you are taking off on a plane or something like that. But I feel like when it comes to turbulence…

Wow, okay, we have the Emperor. Let's hold on to that thought here.

With turbulence, that means you're taking off. That means, spiritually, you are going somewhere, you're on some sort of adventure. And you could just be finding your footing, getting settled and established in this new paradigm you've created for yourself.

So, we have the Emperor there. It shows me, like I said, you're establishing stability, finding your footing, right. And the Emperor, this is all about building, growth, and management. So, maybe some of you, in your… career-wise, you are taking on a more managerial position. But when it comes to your love life, this really shows me that there is this stability, this protective sort of force in your life right now. And this could be in the form of yourself, another person as well as your spiritual team.

So, with this, I'm definitely getting the message that you're very protected in your love life right now. And you're very supportive in creating a new sense of stability and normalcy, as well as having things your way. Like, I'm hearing, like, the Burger King slogan, like, "Have it your way," okay. So, that's what I'm seeing here. When it comes to your love life, you're gonna have things your way. You're stepping into a sense of spiritual authority and just authority generally in your life, where it's up to you what you're willing to allow to come in and out of your life, okay.

So that doesn't mean you're not going with the flow, but it does mean that when things flow in and out of your reality, you're very grounded in who you are and you're grounded in your values. And you're on top of things as well, in a certain kind of way. So, let's go ahead and get some clarity on this.

I feel like for a lot of you, this is someone who is coming towards you, okay, possibly with some sort of offer with this Page of Cups here. And this is definitely an emotional beginning, something that's full of potential and something that allows you to be very sweet and very caring and very kind. This did come out in the reverse, though. So, I do feel like for some of you, when you step into this more authoritative and protective energy, it might be hard for you to be a little emotionally vulnerable, okay. But that's okay. Because we're learning on balancing the "feminine," quote unquote, and the "masculine," quote unquote. Again, that language does not have to resonate with you or your gender identity at all. But when it comes to being established and being in control of what goes on in your life to a certain extent, that can make it a little bit difficult to be emotionally vulnerable. And so, we're learning to balance those energies, okay. So hopefully that makes sense. You can comment down below and let me know.

But it seems like you're kind of on top right now with this Emperor. There's a situation that you feel like you are on top of, like you've come out as the victor or you, even though you may have cut your losses when it comes to some relationships, it's like in this particular moment, you are still on top.

We have the King of Swords reversed, okay, and I was just talking about cutting your losses. So, I feel like some of you could be kind of revising some of your boundaries, understanding what it is that you like, what it is that you want from other people. Don't let… I think that this is an energy that's very positive because it's maybe an energy you were lacking, but I almost feel like now we've swung a little too far in the other direction.

So, yes, this is assigned with Justice reversed here, to get back in balance and make sure that you're allowing your intuition, allowing a certain level of flow into your life, okay.

Yes, so let's go ahead and get a couple more cards about this weekend. What's going on this weekend? Spirits doing… need to know… okay, the Sun. Wow, the Queen of Wands here too.

So, there's definitely this feeling of "joy is present." We are able to create, okay. We are integrating our ego in a healthy way. Again, maybe for a long time, you were just completely lacking in boundaries or lacking in confidence. Now, we've tapped into the confidence, we've tapped into our ability to create joy here. And that's something really worthy of protection.

So, now you really want to protect it. And you really want to make sure that other people are on the same page as you and that they're not going to mess with your new manifestation arc, okay. And that's so understandable, but make sure that at the same time, we're not becoming hyper-vigilant. And also, make sure that you're not swinging from very spiritually fluid, okay. I feel like, before, a lot of you were almost like a sponge, where you were just absorbing all the energies around you and also giving all your energy away, okay.

Like, people can bring you out and just siphon all of your energy like an energy vampire, almost, okay. Now, it's like you've kind of grounded, you understand more how to deal with reality, you kind of understand the use for logic in your relationships more, but make sure you're not being too analytical, okay. You want to stay soft, you want to stay forgiving, you want to stay compassionate, and also uphold those boundaries.

So, that's okay. We're still learning to master that balance, okay. And yes, when it comes to allowing joy, make sure that you were still open to that and that you're having good times and that you're laughing too and feeling good about yourself, okay.

So, let's see, "How are we interacting with others this weekend?" is the question that I want to ask. Okay, Ace of Pentacles reversed. So yeah, I think some of you are almost scared of this new beginning. You could generally deal with a fear of failure or even a fear of success, okay. That's a real thing. And so, with this Ace of Pentacles reversed, I feel like you are not as willing to give handouts, okay. You're not as willing to offer certain things. You're really in this space of like, "What's mine is mine. I want to hold on to it. I don't want to share this moment with too many other people."

Honestly, I feel like that's okay, just make sure you're not dimming your light, either, or blocking any blessings out of fear of others. I feel like one thing that could be stopping you from fully embracing this new beginning is not so much that you don't trust your partner, but that you might not trust other people surrounding your partner. Like, you might not trust other people in your community or in their community or in your friends and family because maybe they've had a bad influence on your relationships in the past or on you and your mindset in the past.

So, that's something that you're trying to almost establish dominance over or… I'm hearing "get ahead of" in some kind of way. So, that's a tough energy to deal with. But I feel like Spirit's gonna show you, like, it's all joy, baby. Like, we're good, like you have every reason to be confident. You don't have any reason to worry about what anyone else is doing right now because you are the Emperor. You're stepping into this Emperor energy. You have every reason to be confident.

We do also have a lot of Fire sign energy, so Aries, Leo, Sagittarius here. It could be relevant. And we also have Air sign energy. And for some reason, I'm getting that this Fire sign energy is what you're being asked to embody, whereas this Air sign energy is more… So, what other people are meeting you with, okay. So, not that people are being cold to you, but people are being very straight with you. You can kind of trust them like Air signs. Their best quality is going to be honesty. When a mature Air sign is stepping into this quality of honesty, it's something you can really trust, okay. Especially with Justice here, King of Swords.

So when these energies are upright, I feel like that's the energy you can expect from others at this time. I think because of the past, though, you're not used to pleasure, you're not so used to joy and harmony with other people, you're kind of in this independent kind of energy, okay.

So stay receptive and open to others, is what I want to say. And understand that when you are cautious and when you are skeptical of other people, it's usually a reflection of you or your past, something that you're working to walk away from, Eight of Cups reversed, okay.

You could be lingering in the past a little bit more mentally this weekend, like, just kind of seeing where you've come from and thinking about that really steadily. But either way, you're moving forward, very consistently, Knight of Pentacles.

I want to say, with the Eight of Pentacles reversed, this new beginning… Sorry, I don't know where I put it. But this new beginning is here and it's here to stay. But I don't know if you believe that it's here to stay, okay. But what this Knight of Pentacles is, an animal's reverse, definitely it's here. It's here.

And I think a lot of people are going to be really straight up with you, but we have the Moon, so I can see a foggy mind state, Four of Swords on top of the deck, the Hermit under that. I can see here that there's still some murkiness that you need to literally heal through, rest. So don't be surprised if you find yourself sleeping off a lot of your anxieties. That is totally recommended. You are resetting your nervous system, in a lot of different ways, and that's going to take recovery time, okay.

The Hermit, it really starts and ends with you, is what I want to say with this Hermit here. It's definitely giving a deep dive or reflection and just time out. Take time out to wade through all of the fears that come up so that you're not carrying them with you throughout the day when you're interacting with others and participating in your relationships. You want to make sure that you handle those insecurities and put yourself on a timeout to wade through them and ask yourself, "Where is this coming from?" okay. The Hermit is all about asking those deep questions.

And we have the Ten of Cups on top of the deck. Okay, so understand with all this water energy that now wants to come through, you're definitely just, I think, keeping a lot of your emotions to yourself. It feels like you're very tightly wound, but there's so much depth here. And it is giving me this need for some shadow work because the more your light expands, which you've been doing for weeks, now you've just been expanding your light and seeing how far it can shine, your shadow is also going to grow with you.

So it's okay if there's almost an ocean of emotion that you have to consistently navigate. And it feels like you're doing that on your own. And that's very good. It's good to take care of yourself emotionally during this time because I feel like when it comes to external people who are interacting with you, they're going to show up for you in a way that's much more simple and understandable. And again, joyous. So don't be afraid to wade through those emotions yourself.

Ten of Cups, I feel like this is a season of happiness and a season of emotional fulfillment for you. So I really hope you're able to claim it and really ground yourself in reality a lot more. I think some of you are doing that, some of you have this energy where you see a blessing and you just want to cling to it super hard and never let it go. And I understand that too. But Spirit's saying, like, it's time for you to flow, go with the flow, trust in it. And if you really truly had faith in this positive season in your life, I think that you'd be a little bit more relaxed, okay.

So that is my love advice for you. I am sending you all the love and compassion in the world. Thank you so much for being here. Thank you so much for your comments. I can't wait to read the comments on this video. And I will see you in the future. Okay, bye.