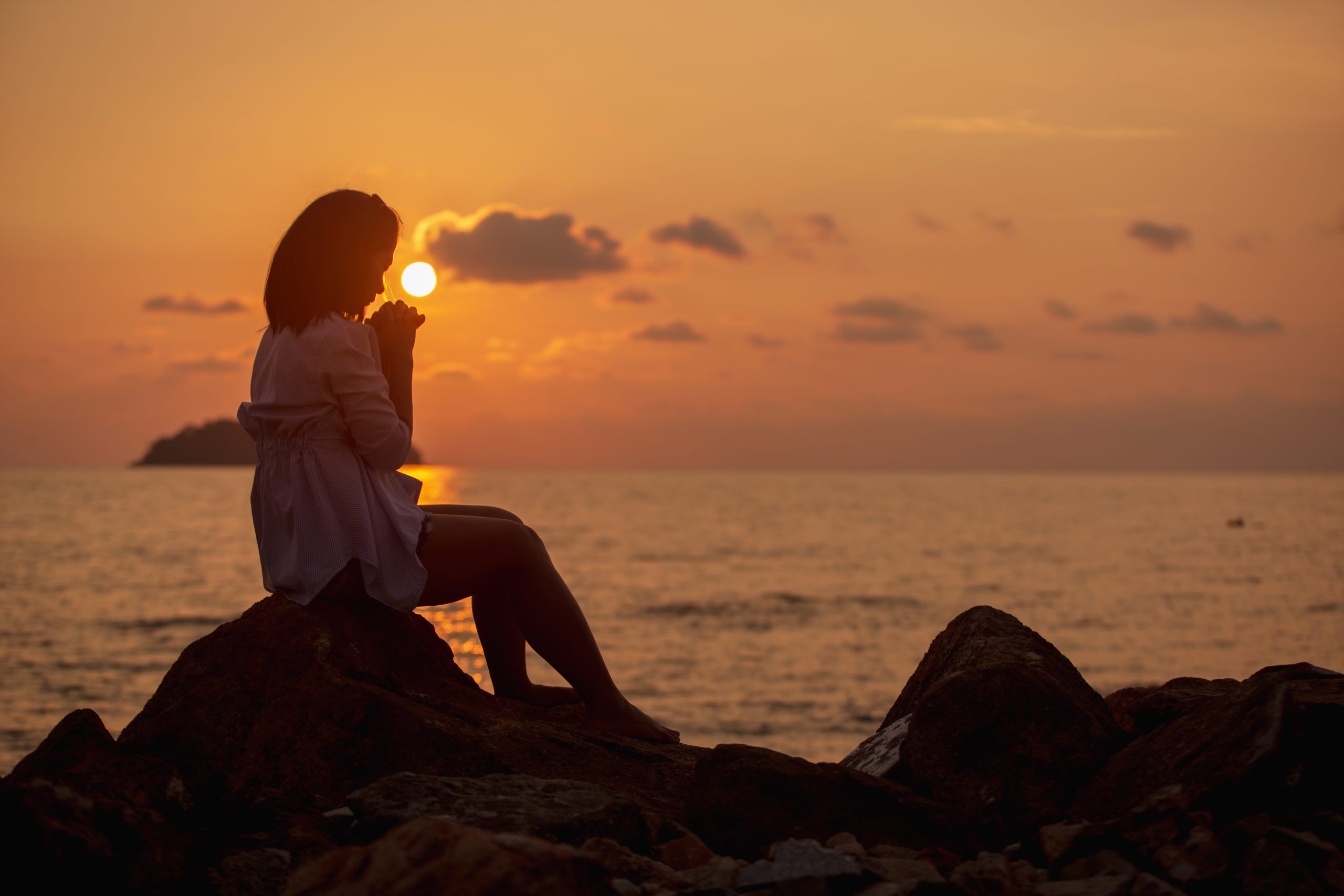 20 Oct

Divine Illumination | Weekend Love Tarot Reading | 10/21 – 10/23

Have you been reflecting on a decision you need to make about your love life?

Has something come to light in your relationships that needs to be corrected?

Karma says that whatever has been holding back your heart is ready to be reconciled… or even forgiven.

She's here to help you gain the clarity you need, so you can make the right decision, here in her Weekend Tarot Reading. Enjoy!

(Promo Code: COSMIC provides 10% off a reading when purchasing on Etsy.)

P.S. Have you dealing with a soulmate connection that feels complex and challenging? Have you been assessing your romantic situation, but you're still not sure what to do? Leave a comment below and let Karma know!
Hi everyone,
Welcome to your weekend Cosmic Love Reading.
I'm Karma, and we're going to be taking a look at the energy that's coming in and surrounding your current love connection for this weekend. I appreciate you guys tuning in.
Please keep in mind that this is for a large collective. So some or none of this may resonate. If it does resonate with you, please go ahead and hit that heart button. And be sure to comment, so that we can have that exchange of energy.
We're going to start with my blessing and my prayer as I'm shuffling.
Also, if you find yourself interested in a personal reading, there is a link right below this video. And if you enter the code "cosmic" you will receive 10% off your reading.
Let's go ahead and begin with prayer and see what the Holy Spirit has for you today.
Divine Holy Spirit with the most time, thank you for allowing me to be a clear channel of receiving messages for the collective in regard to their current love connection. I ask that these messages provide clarity, guidance, healing, and understanding, as well as a higher knowledge and perception into what karmic cycles that the soul lessons they may currently be going through, about to go through, need to become aware of, learn from, heal from, and release. More than all that you are and all that you do. And all that I am and all that I do. I live by your word and your word only. In Yeshua, his name I pray, Amen.
Wow, I think this was the same as last week. You guys got Judgment as the first card again. So you seem to still be going through a period of reflection, a period of judging a situation for what it is. You have seen something for what it is, and you are now in this period.
Oh, we were recently in this period of needing to make a decision, a Judgment call on a particular connection. Your current energy is showing up as the Six of Cups. And the outcome, here, we have the Moon. All right, on the bottom of the deck, you have the Ace of Wands.
Yeah, there is some type of reconciliation here for sure. With Judgment and the Ace of Wands, somebody is wanting to make something right or make amends with you.
All right, yep, Knight of Wands and Strength. Now somebody has come forward. Ooh, Collective, you also have the Ace of Cups.
There is an energy here, one of reconciliation to have a lot of love and passion.
This was a soulmate connection. I do feel like something is wanting to be brought to the surface and made right. Okay.
There's a messenger on their way to you, this is somebody who's coming in sudden and quick, with a lot of truth that is not easy for them to express. Okay, it's not easy.
It could even be you, because remember this is a collective. So I'm speaking to both the messenger and the receiver, okay. It just depends on your story.
So for some of you, you are receiving this message. For others of you, you're debating on whether or not it's time for you to run in and say what's on your heart, what's on your mind, okay?
It does require taking an action of Strength here, of swallowing your pride and being vulnerable. This is about a new opportunity in love, or a fresh start.
In the recent past, in this particular connection, you have the Judgment card. I feel like this connection has been under review and been under judgment in your heart and in your mind for quite some time. There were a lot of obstacles that were placed in the way of you and this person or this connection. There were things that may have fallen off or maybe that you thought were put to rest that have died off that you didn't have to address anymore.
And as always, they came back to life and they resurfaced, because what happens in the darkness must come to light.
And in the past, I see there was an opportunity, or a situation that arose in the past that caused something to come to light. And it needed to be made right.
For a lot of you, it was not only in regard to actions and situations on the outside, but it was also in regard to things on the inside – Who are you? How do you behave? What are your intentions? What type of energy did you actually truly invest and put into a connection? Was it negative? Was it positive? Learning how to weed out certain things about yourself that are not in alignment with your divine purpose or with your divinity. It was things that were holding you back that you needed to reconcile with.
I feel first you needed to reconcile between you and God. And then you could reconcile situations on the outside.
But this is about forgiveness. It's about seeing things from a higher perception, seeing things for what they are, seeing why it had to happen, and why it was placed in your life to begin with.
Your current energy is the Six of Cups.
A lot of you are deeply, deeply in love. I want to say "lost in love." But Spirit keeps stopping me because this isn't lost. You're not lost. You know where you are. And besides this being familiar, it's not just familiar. It is the most fulfilling love that you have experienced in this life.
It's something that brings growth into your spirit, but also into your physical. I feel in the past, there was a lot of confusion about that, because you guys went through a lot of dark, confusing, or untruthful times together. And so you had been confused in the past for how could you go through all of this darkness yet still consider this person the love of your life? How can you still have so much love for this person?
But you came to reconciliation with that energy in the past year, and you realized that is what love is. And if it wasn't you who realized that, because you already knew that, know that your person realized that in the past.
And that's why this reconciliation is coming in. There was a moment, an aha moment for someone here, where they realized that is love. It's working through the tough times.
The outcome here is the Moon.
There are still things that are being suppressed and/or hidden in the present time because this is the outcome.
So we're looking at what's to come ahead. They will come to the surface, okay. They're being worked through and reviewed right now. There's also a very strong psychic connection here – between two people in energetic connection – that you both feel very, very, very strongly.
I also want to go back to the confusion. I feel like that confusion, again, is tied into this connection. This psychic, energetic, spiritual connection. The confusion being what is this, but now there's been this truth, there's been this aha moment. And there's been this recognition of understanding that this is a deep connection. And that those hidden feelings are not something to be fearful of. But they're things to bring to the surface and release them. So things will be coming to light.
Tell me about this Moon please – the Hanged Man. Wow, strong Pisces energy. Deep, deep emotions are involved here. So there is a pause. There is a pause and a moment for peace and reflection on one's heart and one's inner emotions. Because enlightenment is going to take place, there's an integration that's taking place between each of you individually. And the integration is your whole divinity. Your divine masculine and your divine feminine are coming together. You're becoming aligned within yourself individually, before you can become aligned with this type of love.
So notice how the Moon is illuminated in this picture. And then take a look here at the Hanged Man. There's a heart space illumination, a divine illumination that's going to be coming to you and this person. It's in regard to the truth of this connection, okay.
And it takes place once this process of Judgment is completed. And once it is set with love, and acceptance on both, whether that means love and acceptance of closure, or love and acceptance of "let's work on this."
There's a moment of judgment where you release something with love. And you are filled with balance and peace and fulfillment and an aha moment of what that connection was or what's coming towards you comes.
There's an aha revelation in regard to your gifts. There's an aha revelation in regard to your emotions. And there's an aha revelation in regard to the truth of your divinity, of your purpose, and of your life path.
All right, Collective, thank you so much for tuning in. And I look forward to seeing you guys next weekend. Bye!