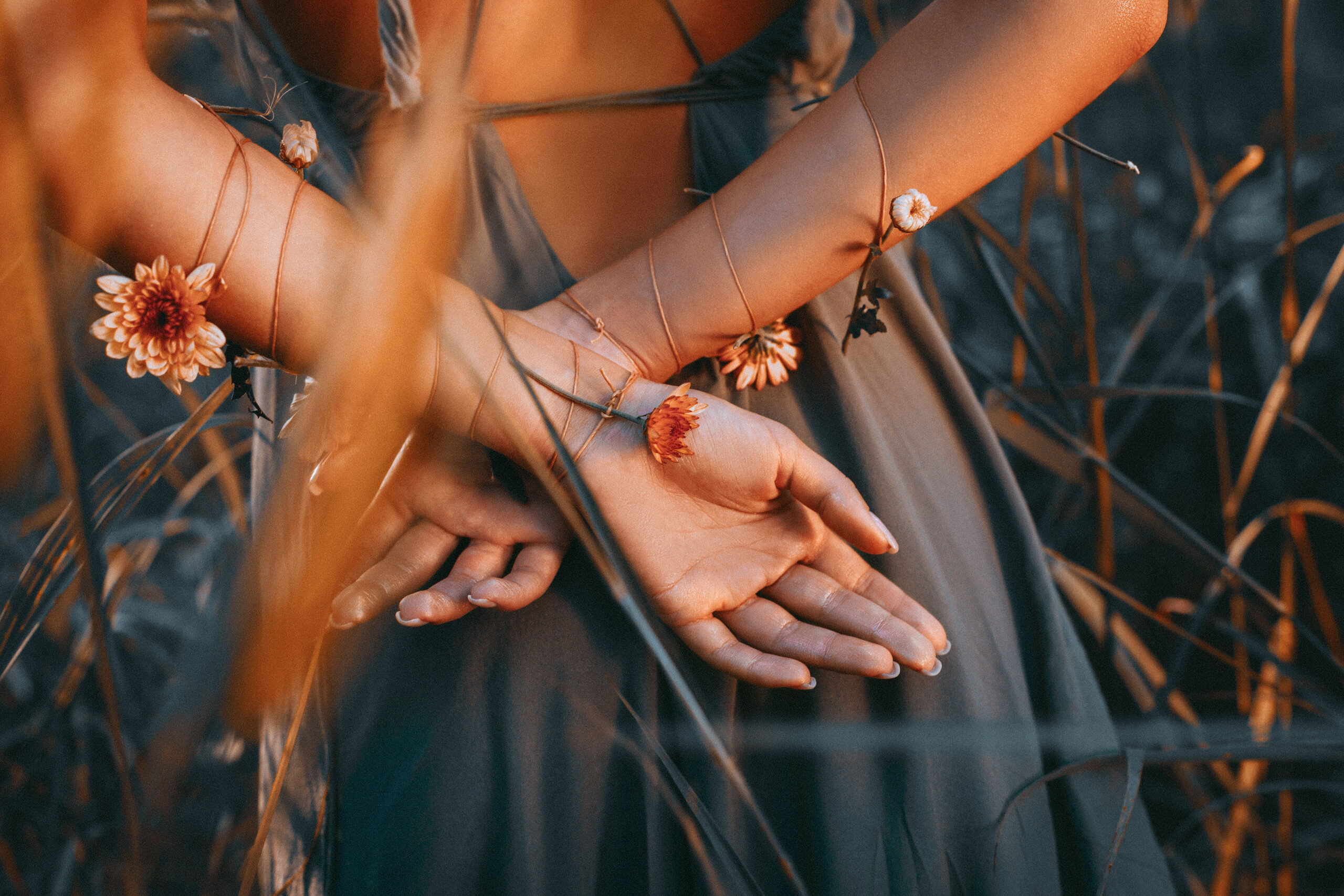 20 Jun

Don't Fight These Feelings | Weekly Tarot Reading | 6/20 – 6/26

Hello Tarot Family, 

Get ready to brace yourself…

You might have a challenging week ahead.

That being said, if you're willing to meet it head on, and roll with the punches, you'll end up acquiring deeper wisdom by the time you reach the finish line. So don't fret, and welcome the work ahead.

When it comes to happiness and your ability to create in the world, there is nothing more powerful than what you think about, and how you relate to your emotions. 

So, consider this week a master class in getting to know yourself. You're about to learn how to better move through the less-than-wonderful experiences that life gives us sometimes. 

Take it one step at a time, and let this be the kind of week when you keep breathing, knowing you'll be coming out the other end with even more self-love. 

There's no time like the present to jump in, so let's take a look at the moves you can make to successfully navigate the week ahead. 
Card #1: Eight Of Swords | Sticky Old Beliefs
Have you been feeling hopeless or totally stuck in your life? 
The Eight of Swords symbolizes victimization, helplessness and imprisonment. 
When the Eight of Swords is drawn, it's a sign you might feel powerless and like you can't change the circumstances in your life no matter how hard you try. 
But not to worry, the card also has some insights into how you can transform this sticky energy to get moving again. 
As you can see on the card, a woman is blindfolded and nearly imprisoned by the swords that surround her. 
These swords represent the beliefs and self-defeating ideas that keep her trapped in the same place. However, If she could only take off her blindfold, she'd see there are gaps between the swords that she could easily walk through. 
The fact that she is trapped indicates that you may be experiencing a sense of lack, or you might even feel victimized by someone or something right now. 
It could even appear as if there is nothing you can possibly do to mend your current situation. 
While there are likely very real circumstances that are creating problems for you, the truth is, there ARE things you can do to help liberate yourself.  
The Eight of Swords provides two clues to help you escape. 
The first clue is that the environment is barren, meaning there is a lack of creativity flowing that is the woman stuck in her current state of immobility.
This is a sign that repeating the same actions and thinking the same thoughts will not allow for new circumstances or breakthroughs to happen. 
Instead of following the same pattern, it's time to change up the equation. Go for a spontaneous run, dance your butt off until 2 am, or take a weekend trip to somewhere you've never been before. 
The point is, if you want something to change, you need to add in some new ingredients.
The second clue in the card image is the water lying beneath the blindfolded woman. 
The suit of swords is about mental activity. So the cage of swords in the image represents the kind of thoughts and beliefs that trap and harm us. 
The water on the other hand represents the emotional realm. Instead of listening to the thoughts that may be disempowering you, the Eight of Swords wants you to find the emotions beneath these self-defeating thoughts. 
In your head, you might be telling yourself that you "can't do this" or "nothing ever works out". However, beneath these thoughts are the deeper feelings. And this is where you can find your freedom. 
Tap into your feelings, express them honestly, and you'll start to unwind the illusions that have clamped down on you. 
It could be helpful to write your fears down honestly and openly – if for nothing else than to just get them out of your head and on the paper.
I know it's not easy, but taking back your power from the misperceptions you have grown accustomed to is very important work. And doing so will remind you of just how capable you truly are.
You can do it! 
Especially if you're willing to learn, and willing to accept help. In fact, this is exactly what your next card is asking you to be open to.  
Card #2: Three Of Pentacles | Receiving Support
The Three of Pentacles is about apprenticeship, collaboration and mastery. When you see the Three of Pentacles arrive in a reading, you can bet you are being asked to commit to a new level of learning and work. 
If you choose to step up to meet the challenge, you are sure to find success. 
The Three of Pentacles is also a sign that it will be important during the coming week to listen to the opinions of those around you. Being willing to work with others and find healthy compromises is sure to pay off. 
Even if you are the one leading the charge, or tend to work best on your own, now is a time to bring in some different perspectives. Doing so will leverage what is possible, and keep you from getting stuck. 
Considering the stickiness and gloom represented by your first card, the Eight of Swords, it's important that you open up to other people. They could be able to help you out of the funk you might be in. 
It's not that you need to reveal all of your struggles to others, but some healthy feedback from either people who know you well, or individuals more experienced than you, could change things drastically. 
It's not uncommon for people to get lost in a depression or stuck in a deep hole, and then disconnect from the very people that could throw them a rope to climb out. 
The Three of Pentacles is a sign to not wallow in this alone, but to ask for some help to get yourself moving again. You don't have to stay stuck in this, so why wait?  
Often when you open up to a deeper layer of personal work, you might find yourself stirring up old emotions that have not yet been resolved. 
Your next card is telling you there is some old grief that is ready for your attention. 
Card #3: Three Of Swords | Cleaning Out The Old
Have you experienced a loss or heartbreak you have not fully dealt with yet? 
The Three of Swords symbolizes heartbreak, grief and sadness. There is no mistaking the iconography: three swords piercing a heart with rain pouring down in the background. 
What else could this be but deep sadness or grief? 
This week, you might be reminded of an old loss or feel a sadness you haven't felt in quite some time.

The grief could be from a very old heartbreak – perhaps even a sadness that can't necessarily be tied to a specific memory. 
You might even come into contact with a kind of universal or collective grief or despair. 
While this sorrow is rarely something to be excited about, you don't need to get lost or caught up in it for long. 
Just like a rainy day, the rain comes and then at some point the rain ends. Let your emotions come and go without getting stuck in them. If you fully feel them, they will move on, and the sun will shine again. 
Considering your first card, the Eight of Swords, it's quite possible that the deeper feelings hiding beneath the woeful stories in your head are exactly what the Three of Swords is indicating. 
When we get down beneath the mental stories and into the thick of it, the experience can be overwhelming. 
But not to fear, because once it starts to move, you'll feel refreshed and blessed by the emotional release. So don't grab tight or hold on. Rather, feel and just let it flow!
Cleaning out the old emotions is like giving your energy a long purifying shower. The more you allow yourself to feel this stuff, and move it along, the more you will feel energized and brand new. 
Sometimes when you are feeling stuck and trapped, which the Eight of Swords is pointing to, the tendency is to want to immediately try to get out of it, or change things quickly. 
The same can be said for deep or painful emotions, signaled by the Three of Swords. When tears come, or sadness rises, you might try to prematurely find ways to cheer yourself up or avoid the big feelings in some way. 
The wisdom of both of these cards is not to try to fix the situation, but to fully accept what is there, and then express it. Allowing yourself to feel, to wail, to be frustrated or sad, is a way of showing respect to your emotions. 
When your emotions feel respected, they move, change and transform. And, emotions that move create healthy, happy people. 
The Three of Pentacles wants you to find support systems this week. Whether it's with friends, family or professionals, receiving emotional support will be important. 
It's not always easy, but these are the kinds of challenges that can remind you of just how resilient and capable you truly are. 
Face this week with creativity and curiosity, and you will make it through while also learning a ton. 
You are doing great! Trust yourself, and keep going. 
With love,
And in service, 
Jonathan Lionheart
P.S. What are some of the limiting beliefs that you are ready to let go of? Who would you be if you could let go of the fears and sorrows you still carry? You can leave me a comment here on our blog, and let me know!  
P.P.S. If the challenges are just too much right now, or you could use a healthy container to work through things, you can schedule a private reading, or coaching session, with me here.