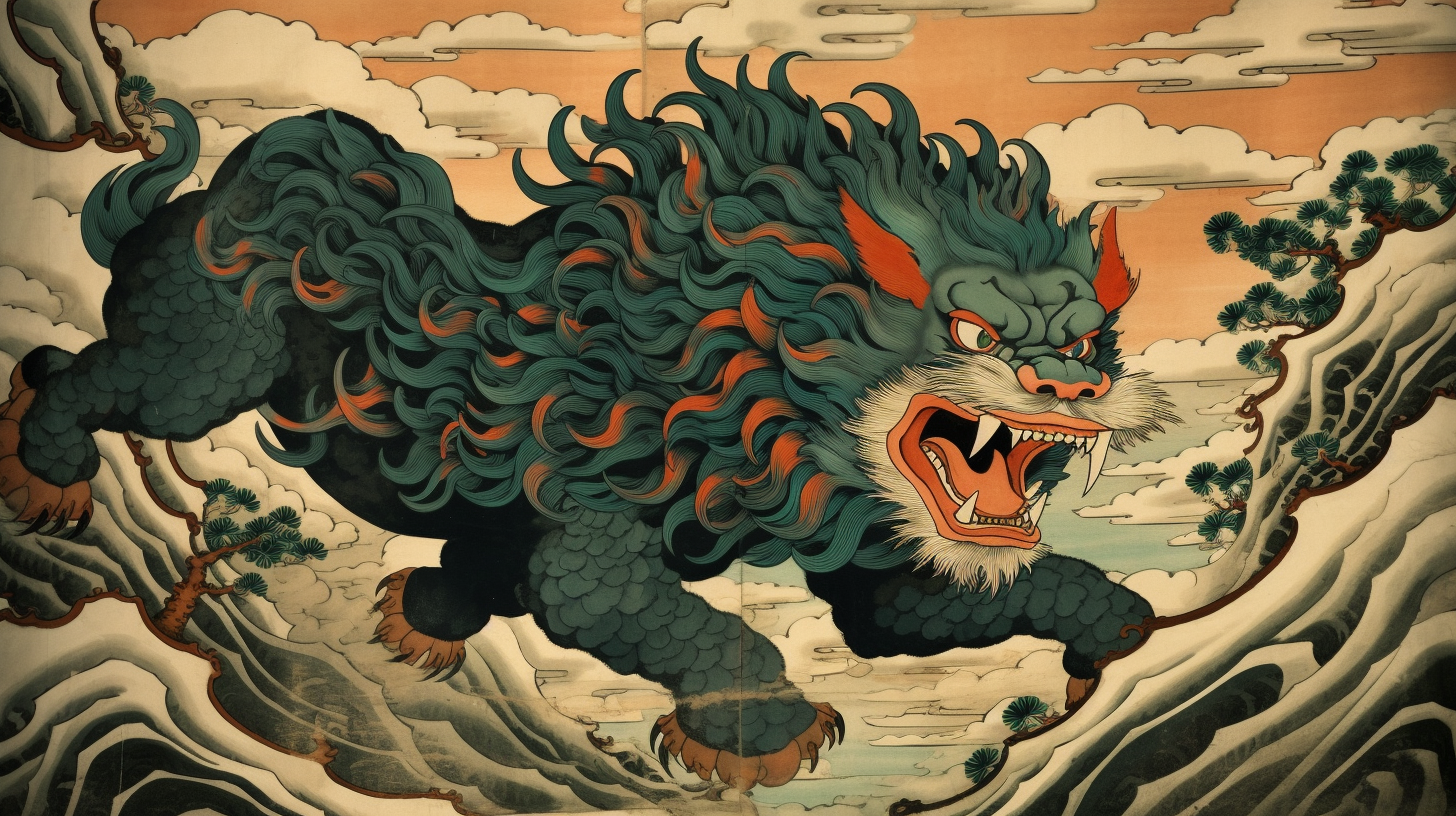 28 Sep

Don't Get Triggered | Weekend Tarot Love Reading | 9/29 – 10/1

Has a recent misunderstanding caused an upset in your love life?

Galena the Mystic says this weekend is a perfect time to clear up illusions, confusion, and doubts… especially in your perception of others. You may want to take a step back and look at your situation from different perspectives before taking action.

She's here to help you connect with your shadow, so you can release subconscious obstacles and step onto a bright new path in love.

P.S. Have you been feeling confused about a romantic situation lately? Could there be an illusion that's blocking your clarity? Leave a comment below and let Galena know.

Hello, beautiful souls here at Cosmic Updates. This is your intuitive tarot reader, Galena the Mystic, and I'm back again with another weekend. Love Tarot reading, and I'm so excited to get into this one. I took a little bit of a break just to do some self-care and I am just excited to check back in with our beautiful collective to see how we're all doing, what are we processing in love? What are we navigating in our relationships? And we have one card that wanted to flip out and fall on the ground, which is The Chariot in reverse. Okay, let's get a clarifier for this.

Alrighty. We have two cards that wanted to come out, The Six of Swords reversed and The Ace of Cups reversed. It's interesting that we have so many reversals on top of the deck we have the Judgement card, and already this is giving this message of it's a real need to assess before moving forward and really assess the self with this Ace of Cups. Reversed Judgment can very much make us feel like we're under a microscope, like we're seeing ourselves fully for the first time, like we're being confronted with some truths and the truths of our mistakes. This can be a card about consequence in some ways as well, but in order for us to grow, we need to make mistakes, right? Mistakes are part of learning. So you could be confronting some mistakes that you've made. And with this Ace of Cups reversed, it is really necessary to focus on the self.

And with The Six of Swords reversed, it's very necessary to focus on clear communication and getting your mind clear before you communicate. So some of you might feel like unsure of what you even need to communicate, but maybe you're rushing forward. Maybe rushing in the beginning of a relationship is something that you're kind of now paying the consequences for at this time. Or this could even be your future self, your higher self telling you, Hey, there's no need to rush with this chariot and reverse. Find a sense of inner balance, find inner clarity before you move forward and really assess and rectify and fix any mistakes and miscommunications that have occurred. I am actually getting reconciliation energy for this, but this reconciliation comes after a time of really getting to know the self and develop more compassion for the self. And after a period of being able to actually take full accountability for our actions.

Otherwise, we'd repeat the same cycles over and over and over again. I'm also getting the word side quest with this Chariot and Six of Swords reversed. So you could be just going on little mini adventures and learning lessons that are quite unexpected. You could even, for example, tolerate some dates that aren't the most enticing or the most exciting, and you could be going on a string of dates and coming home and asking Spirit, why am I going on these dates if it's so pointless? We had no chemistry. What is the point of this?

The lesson this weekend is becoming clear to you the reason why maybe you needed to see something about yourself or see something about other people, and especially see something about the way you're approaching dating generally. I'm feeling like you could also be getting called out, maybe getting called out by other people, by your friends, by partners about some of your behaviors.

And with The Ace of Cups reversed, it's actually triggering you in a way where you need to really self-care, really self-reflect, and again, develop compassion for those wounded areas because it seems like more of your shadow is being revealed to you, and the shadow is not negative. Inherently the shadow is just what we are unaware of because the more we grow, we shine our light on our area of focus, and of course, it's going to cast a shadow in other areas of our being. So you're developing compassion for more of your shadow. But it is like the beginning process of that because seems like this weekend there's some callout stage that's happening in Spirit. Really wants you to assess and really choreograph and plan methodically and with all the information. So it seems like spirit's not going to let you ignore anything valuable when it comes to yourself and when it comes to the people you're considering being in partnership with. Okay, let's go ahead and get a couple more cards. I do also have Oracles for us. Okay, The Lovers reversed. So yeah, there could be a lack of alignment here. Let's get one more, one more. We'll take the top and the bottom of the deck as well.

We have The Eight of Wands. Okay, Four of Pentacles on top of the deck and The Seven of Cups reversed. So some of you're not seeing your options clearly, and with The Four of Pentacles you could be holding on to some sort of illusion. Okay, I'm just going to say it. And with The Eight of Wands, there could be communication incoming that really shakes up your illusion of what's happening here. And I'm not trying to scare you, but it seems like this illusion doesn't necessarily have to be even a breakup. For some of you, it's seeming like this illusion is one where you need to prioritize the self and self-assessment, self-reflection. So you could be operating through some sort of illusion where your shadow is operating, and then you realize, "Oh, in order for this relationship or this partnership to come through in order to manifest it, or in order to maintain a healthy connection, I'm going to need to fix something that I've been doing change, break the pattern, break the cycle."

And with The Four of Pentacles, you could just be holding onto so much baggage that it's almost feeling like impossible to move forward. And I feel like this is the weekend where you're being pushed to take accountability in some sort of communication conversation conjunction alliance.

Okay, interesting. Let's get a couple more. 12th house Introspection. With this card, Introspection and Alliance 100%. Someone wants to work with you, okay? This, for a lot of you is actually an illusion that you need to isolate and that you can only, I know I'm saying focus on the self, focus on the self, but I'm saying focus on the self so that you're not repeating patterns and so that you're not just doing the same thing over and over again subconsciously, and so that you're not projecting your wounds onto other people or projecting your wounds onto your situation. Because especially with The Four of Pentacles, that could absolutely be happening. So we could definitely be projecting our baggage and projecting our wounds onto some sort of connection here with The Lovers reversed. And it could make it difficult to enjoy the harmony and enjoy the alliance.

But with this conjunction card, I feel like someone wants to come together with you. Someone wants to help you, someone wants to support your goal, someone wants to support your dream, someone wants to help take you to the next level, but you might not be seeing that, or you might not be manifesting it if this isn't someone you're seeing in your current reality. It's someone who you could potentially manifest into your life, but you're having a hard time visualizing it. When it does appear in your reality with this introspection card, you were kind of like just misinterpreting the situation. And that's why Judgement is here to help you see fully and also so that you can pour love and light into those spaces and pour compassion and grace into those spaces. And then not just rush forward and operate how you're used to operating. It seems like you're almost on, even with The Six of Swords reversed.

There's a lack of clarity. And so with The Eight of Wands, it's like you're breaking through that pattern this weekend, and it's actually really exciting. Let's get one more of these Astro cards with conjunction and alliance. This Judgement actually helps you to cooperate with others better, and I'm not just getting that. This is about love, Neptune vision. So yeah, it's interesting that we have Neptune and seven of Cups. The illusion is strong, the illusion is definitely clouding your judgment, but not in the way you think. Okay? Some of you could be projecting onto your partner that they just want to go against you, but look on top of the deck now we have Aquarius collaborate. Some of you could be projecting onto your potential love interests that they don't even like you. And then you're wondering why you're not in alignment with anybody and why nobody likes you and why you're rubbing everyone the wrong way.

And that's a complete illusion, and maybe it has nothing to do with you. Maybe you just didn't have chemistry with those people. Maybe they just, they have other things going on. Maybe they aren't as emotionally developed as you. There could be so many things and so many reasons for that, but the thing that you're thinking is not necessarily the most accurate one. And what I'm actually seeing with this Neptune is that unconditional love is the truth, and you are seeing unconditional love as the illusion and asking yourself, am I delulu? Am I delusional? Am I just projecting unconditional love onto the situation? No, because if you're projecting unconditional love onto the situation, I think there would be a lot more harmony, and I think this Lovers card would've come out upright. So I hope that this makes sense this week. I really hope you're taking care of yourselves and just being gentle with yourselves and taking it slow.

It's really important to continually self-assess in every single chapter of our relationships. And it's really important for us to just be radically authentic and honest and to say, I don't know. I feel like that's a really important thing here with this 12th house introspection and really prioritizing the relationship to self in our relationships this weekend is important. Every relationship in our lives, especially with this Alliance card, should be something that ideally helps us understand the self and helps us achieve our goals and helps us to make more meaning of our lives on a deeply personal level. So it really is still going to be about you. Okay? And so with this introspection card, I really want to make sure you're making the best of this opportunity. Even if it's a season in which you are alone, you aren't seeing this relationship in your reality in the 3-D or 4-D or whatever it is.

Yet it does seem like it's something that you are capable of manifesting with some self-reflection. But I want to say really reflect back on your past relationships and ask yourself the mistakes you made. And if you had a relationship that was extremely toxic, and I'm not saying that there was necessarily abuse or anything like that, but if you were in a relationship that was extremely toxic or maybe you got ghosted or something like that, it could be time to actually look back and ask yourself how you played a role in the situation. Not because you deserved whatever hardship you went through, but because it takes two people to contribute to a problem. So you could potentially have contributed to some sort of issue even with collaborate. I'm kind of interpret interpreting it in that way now.

And actually this Queen of Pentacles in reverse on top of the deck is staring at me too. It seems like we're trying to integrate some knowledge that is maybe escaping us a little bit right now, and we're going to do that through self-nurturing and self-care. So while you may feel like it's harsh to be almost put on blast in this way, or you may feel like it's deeply uncomfortable to confront your own wounds in your own narratives and see how blatantly wrong you are about so many things, it actually really is a season of compassion, grace, nurturing. We can love ourselves through our shadow. You know what I mean? So don't be hard on yourself. Don't beat yourself up. That's never the answer, and it's never going to help you because what we're trying to do is tap into the energy of love and self-love has to come first, right? So with that being said, I'm sending you all the love and compassion in the world. Thank you so, so much. Please comment down below. Let me know how this reading resonated this week, and I'll see you in the next reading, okay? Oh, and book a reading with me. I hope to see you there. Okay, bye.