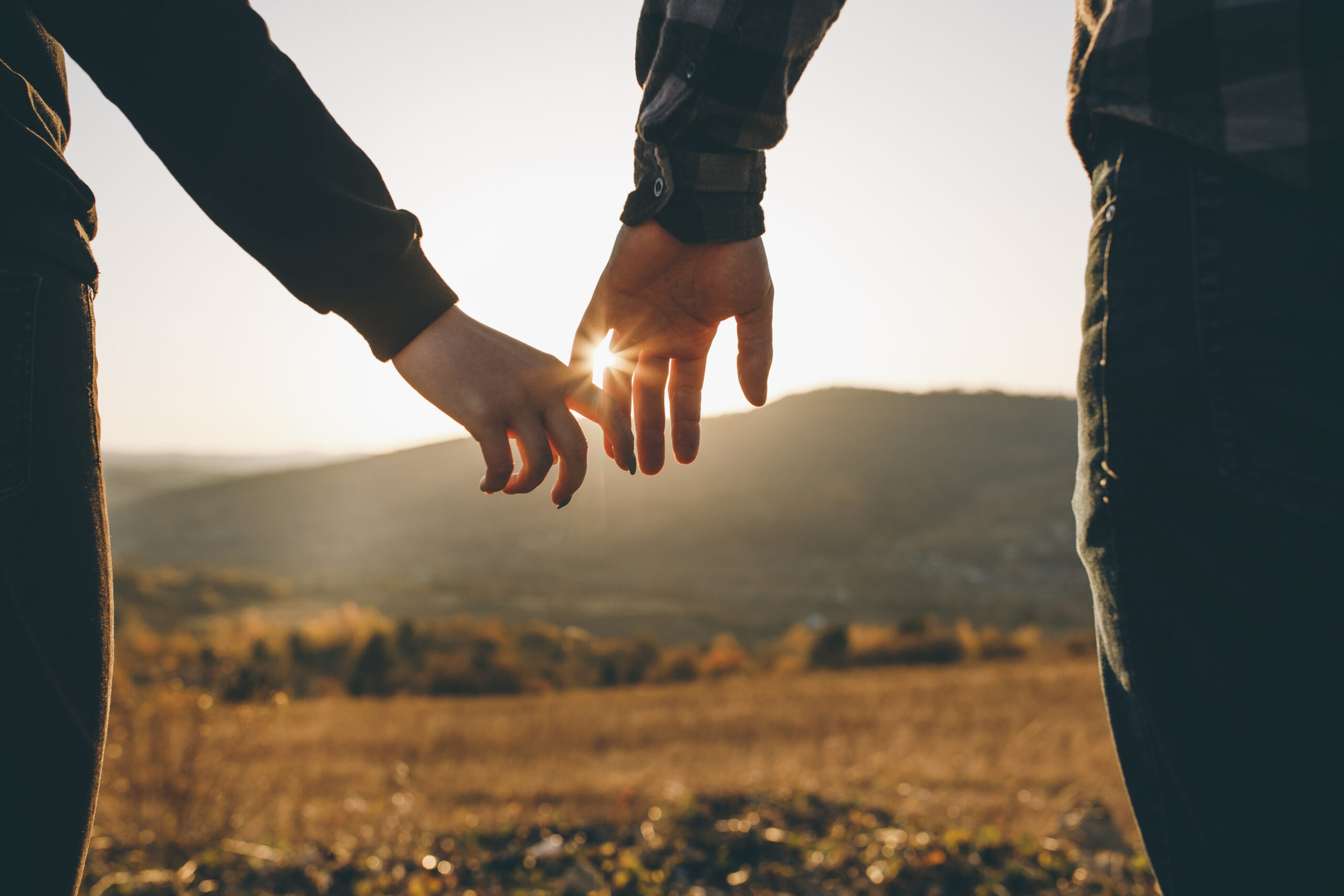 04 May

Don't Miss Out On This Connection | Weekly Tarot Reading | 5/2 – 5/8

Hello Tarot Family, 

And welcome to your Weekly Tarot Reading! There are very positive and very potent cards this week, and I can't wait to jump right in with you. 

The cards are showing that you are stepping out from behind the mud of some past challenges and into a clear and electrifying future!

Nothing can hold you back, because you are less and less tempted by the old ineffective way of doing things. Instead, you could feel more drawn towards what is healthy and vitalizing for you.  

Plus, you may have a powerful… almost "serendipitous" meeting with someone that might become the start of something very special. You are headed into a really juicy week, so let's stop stalling and take a look at what's to come!
Card #1: The Star | A Sigh Of Relief
Have you been waiting to break through the sludge holding you back? 
Well you won't have to wait much longer. 
The Star card is a sign you have passed through a challenging, maybe even torturous stage. 
Here's the great news: The Star wants you to know that you've only grown stronger and wiser as a result of this trying time. 
This magical card represents hope, renewal and inspiration. So It's ok to take a sigh of relief, because good things are coming your way. 
At this point, it appears that you've been through the wringer in some area of your life, as The Star indicates.
It may seem that life lately has felt particularly burdensome lately, either as a result of massive change, or due to some very challenging circumstances. 
Luckily, The Star wants you to know that you are past the hardest part, and are now entering a time where you will feel blessed by life and taken care of. 
As you can see in the card image, the woman is naked, showing that she no longer needs to hide her true self from the world. 
The challenges she has faced have stripped her of any fears or guilt about being who she is truly meant to be. 
In short, The Star wants you to be unabashedly yourself!
She stands with one foot in the pool of water, representing her depth of inner knowing and emotional intelligence. Her other foot remains on land, indicating that she remains grounded and discerning. 
While you may have been through some painful challenges in your life, you have not lost your hope. As a result, you may have become more resilient, empathetic and inspired. 
The Star card is a sign you have been doing the work of integrating the lessons from your life, and that you are reaching a point where you can enjoy the benefits of your many hard-fought battles.
Life sees what you have been doing, and wants to celebrate your achievements!
It may not seem obvious right away that you are coming to the end of what may have felt like an unending battle. 
However, you're now heading out of confusion, and are rapidly approaching a bright clear space, where everything can start to make sense again.  
The Star may also represent your creative potential. You might be the type of person who has a particularly unique way of looking at life. People adore your tender heart because you feel more deeply and passionately than most people do. 
This is an affirmation to keep trusting in your heart, and listen to what's true for you, even if other people just don't get it. 
In order for this creative fire and nurturing tenderness to flourish, it often needs to be grounded by clear action in your life. You need to be supported and affirmed by people who understand you, and can be as stable as mountains. 
Luckily, your next card is signaling the arrival of some much needed "Earthy" energy, and maybe … just maybe… an incredible, special connection with someone you never thought possible.
Card #2: King Of Pentacles | A Powerful Connection
Would you like to meet someone who truly understands you? 
The King of Pentacles represents grounded stability and prosperity. 
You might meet someone who feels like a protector and is reliable. This person could be a mentor or even a romantic connection. 
When the King of Pentacles is drawn, there is a good chance you will be entering a financially stable and even fruitful period. 
This financial boost may be the result of meeting someone who wants to help you increase your mastery in business or personal finances. 
Stay open to people in your working life, as well as unexpected teachers or mentors who might show up in your private life. 
Considering your first card, The Star, it makes a lot of sense that this person could be a teacher, lover or soul friend. 
One thing is certain; this person could potentially be very important in your life. 
It is often after we have come to the other side of a challenging transition that a new kind of friendship, relationship or career opportunity makes itself known and available to us. 
Now that you are passing through the threshold of a big life test, on the other side you may meet a guide who can bring you to the next level in your work, relationship life, or even health.  
If this person turns out to be a romantic connection, you can expect them to truly see you for who you are and accept you completely. 
They will be grounded, self-assured, and comfortable in their own skin. Their patience will help you feel safe, so you can express yourself freely with them. 
In fact, as we'll see in your next card, this could be someone you've known for many lifetimes, and who is now here to create something important with you. 
Card #3: Two Of Cups | Soulful Alchemy
Would you know it if you met someone from a previous life? 
The Two of Cups symbolizes partnership, unity, and joining forces. This can be a meeting with an incredible partner, or a powerful internal unification within yourself. 
As you can see on the card image, a man and a woman face each other. Between them, the caduceus spirals up, and above that, the lion-faced chimera hovers. Symbolically, the man and woman represent different forces in nature, the masculine and feminine, or yin and yang. 
The Two of Cups is a sign that there is a balance occurring within you, a centering that will bring about creativity and peace. 
The chimera above the two people is a symbol of passion and creativity, and this is the energy that will be sparked by the coming together of these forces. 
You might meet someone who perfectly complements your personality and skill set at work on a project, or some other creative endeavor. Their abilities will spark your own, and you will be able to work together towards a powerful common goal. 
Considering the humanitarian elements found in The Star card, you might connect with someone who can help you get your non-profit or service-oriented business off the ground. 
If this is a romantic connection, you may meet someone who feels strangely familiar, and with whom you immediately click. It will feel magical! So listen to your heart and trust your senses in case love strikes you like lightning this week. 
Either way, there is a powerful partnership about to happen, and one that will help ignite your creative powers. You deserve this kind of meeting, so trust you will know what to do next when it happens. 
Life Is Celebrating You Now
When you break through, out of the past and into something new, life celebrates you. The Star card is a sign that you have faced and overcome some major challenges, and have grown immensely because of them. 
At long last, there is some peace on the way, so drop the old burdens and step proudly forward into this abundant phase before you! 
Along with this new freedom, the King of Pentacles is a sign that you may be meeting someone who is kind, capable, and who wants to help you succeed. 
They might help you move forward with a project… or they might be a deep and powerful lover. 
Either way, as your third card the Two of Cups indicates, the type of creative energy that will be released from this meeting will both balance and energize you… elevating you to new levels of success and joy.
Stay open to the beautiful possibilities before you! 
And keep on loving yourself each and every day. 
With love,
And in service, 
Jonathan Lionheart
P.S. Has a challenging circumstance been hovering in your life that you can now begin to leave in the dust? What keeps you from revealing your true self to the world? Leave me a comment here on our blog, and let me know!   
P.P.S. If you're curious about this epic new phase you are stepping into, or need some help untangling a problem you can't seem to get past, you can schedule a private reading with me here.