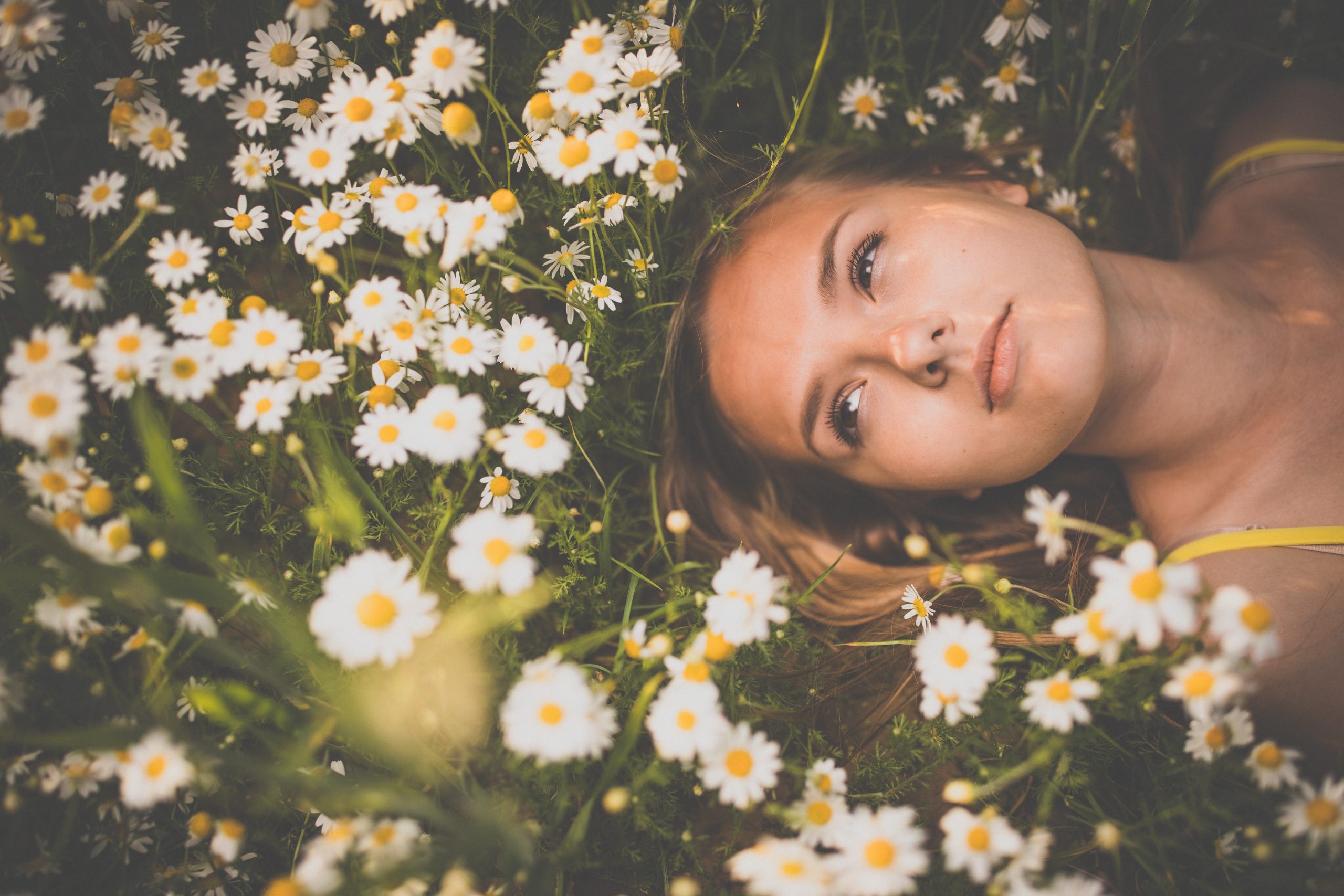 15 Mar

Embrace Your Softer Side | Sirena Moon | Venus Enters Taurus Tarot Reading 🌹♉♀️

Venus is about to move from Aries into Taurus, bringing with it a three week period of heightened pleasure and enjoyment.

Sirena Moon says that there will be many opportunities to dive into your senses and tap into greater abundance, but you may have to let go of a bit of control first.

She's here today to help you navigate the sensual energies of Venus in Taurus, so you can get the most out of this influence. Enjoy!

P.S. Is there an enjoyable experience you'd like to have more of while Venus is in Taurus? What helps you get in. touch with your softer side? Leave a comment below and let Sirena know!
YOUR VENUS IN TAURUS CARDS:
Hello beautiful, wonderful people with Cosmic Updates and beyond. My name is Sirena Moon. And it is, like, an absolute honor to be with you this week to be with you again to do a reading. And this week I'm going to do a reading based upon the energy of this planet Venus, who is moving into the sign of Taurus this week on March 16. So I'm going to do a reading based on any messages that this planetary shift has for all of us.
Okay, so Venus is a planet of love and beauty and the divine feminine. Venus, wherever Venus is in our chart, that's the part of us that's really connected to our own feminine energy, our own divinely feminine energy, and we all have feminine and masculine energy within us.
So for all of us, as Venus shifts into the sign of Taurus, is going to affect all of us, because Venus loves being in Taurus. It's been… is pretty much favorite sign to be in. So we're all going to feel that sense of, I think, a little bit of magic, a little bit of synchronicity, and maybe a little more beauty in our lives and in some way, okay.
And especially wherever the sign of Taurus falls in your birth chart, whatever house Taurus is in, you're going to feel the magic of Venus, you're going to feel Venus just feeling really at home, really happy, like she's just a blossoming flower. So this particular part of your chart is going to feel particularly soft, beautiful, lovely, relaxed, and like you're receiving things effortlessly.
So there's a really nice synchronistic feeling that happens when Venus visits Taurus and also the sign of Libra, because Taurus and Libra are both ruled by Venus, so she's really happy when she's in those signs. So in some way, we're all gonna feel this because we all have Taurus somewhere in our charts.
So it's gonna be great because Venus was just in Aries for a few weeks. And she's not particularly comfortable in Aries, because Aries is ruled by Mars who has the divine masculine energy. So it's kind of like, it's kind of like not a very good energetic match.
But as she's moving into Taurus, on some level, we'll all feel that sigh of relief, in a way, even though Aries is wonderful and amazing. Nothing against Aries. But Venus is just really at home there. So it's gonna feel like a click, I think, for all of us on some level.
But let's ask spirit to tap into the group energy, the group collective, and whoever happens to be watching what message Spirit might give you. Based on this shift, and Venus will be in Taurus until April 11. I believe it is when she moves into Gemini. So yeah, it's gonna be like, I think it's going to soften the energy. A lot is going on astrologically. So it's really nice that Venus is moving into Taurus, I think it'll bring a little softness to all this, like, kind of crazy change that's happening in the heavens. And I think it'll add a little touch of magic in pleasure and relaxation and beauty to our lives and our own way wherever Taurus happens to be in our chart.
Okay, so with that being said, spirits I'm just tapping into spirit to please guide me, guide my feelings, thoughts, actions and guide my words to give the collective any messages that we should know. For our highest good about the shift of Venus moving into Taurus, what would you have us know? And I always say this, but spirit has a way of giving a personal message to anyone who happens to be watching. So if something resonates with you just allow it to click with you. And to claim it as yours.
Well, I don't normally do this, but oh my gosh. Wow. These cards just, like, flew out. And they're so beautiful. Okay, wow! I think this is what wants to come through. It's very Venusian in Taurus.
Okay, so this first card, this is the Three of Cups. So for this energy of Venus moving into the sign of Taurus, and this is such a beautiful card. They're dancing together. They're like Drinking wine and just having a blast. So it's really about allowing yourself to tap into that feeling of that inner wildness, where you lose your inhibitions.
And it doesn't have to be because you're drinking alcohol. This could be that you wake up in the morning and you allow yourself the rapture of just looking at the sunrise and how beautiful that is. So allowing yourself to really feel those feminine emotions to really feel it in your heart, really feel it in your body, okay. And to not not think your way out of it, not say, "Oh, this is just a sunrise I'm looking at," to go, "Oh, my gosh, this is beautiful. This is beautiful." So define beauty and even the simplest of things to really cultivate that energy within you. Because the more you allow yourself to cultivate that energy… it's like, it's so potent right now that it can really come into your life in a really strong way.
So it'll be reciprocated in your life, the more you can send that out and just look at as many people as you can to the eyes of love, in the eyes of appreciation. So every human being you encounter at the grocery store, or wherever, just look at their little eyes, look behind them into their spirit, into their soul, and how beautiful that spirit and that soul is, okay.
So see beauty and everyone you know, see that love, that connectedness, and every animal, tree, living thing. And allow that fundamentally and, like, ecstatic energy of Venus and Taurus. Allow that to bloom within you, okay. And habitually as much as you can, because it's very potent right now for all of us.
And then I got the Magician reversed. So this is all about, you know, this is kind of the Magician… it kind of represents… this is so interesting… I can't believe these cards flew out. This is really amazing. Okay, the Magician in the tarot kind of represents the divine masculine energy, very powerfully, because the magician is all about how we can really set our energetic intentions to make things happen and to manifest things, like how powerful that card is, and that magician exists within all of us, okay. Where we put our focus in, that's what we manifest, but it's in the reverse, which is interesting, which is saying to me… I think it's okay.
It's really odd, but the next three weeks, you know, it's okay to surrender. To kind of say, okay, where do I not have to have it all figured out? Maybe I don't even know what I want. Maybe, maybe I just don't, I don't, I don't know, I can't make a vision board right now. Because I don't know where to direct my energy and my focus, and that's okay. Just allow your inner divine masculine energy.
Right now, just take a backseat and relax. It's okay. You don't need to manifest everything. You don't need to have a plan sometimes. Somethings with this energy are so magical, which I'm about to get into.
With the divine feminine energy, sometimes the most powerful thing you can do is to absolutely surrender to the magic of life, surrender to spirit, surrender to your high self, okay? Because a lot of times, that totally unexpected something we never even knew we wanted or could have never manifested or imagined or, you know, directed our energy toward, you know, bringing into our life.
But that masculine Magician energy, sometimes things come in, when we just kick back. And like, take a break from all of that. Something sometimes things come in that are so beautiful and amazing that knock our socks off and that we never knew we even wanted or we could have never even imagined for ourselves, you know.
So I think with the energy the next couple of weeks with Venus and Taurus, especially wherever it falls in your chart, just relax, just relax and allow, okay, and really let your inner masculine energy just take a break, take a much needed breather. Let your inner masculine just put his feet up and get his feet rubbed, okay, by life. Just saying yes to life being relaxed, allowing that divine feminine energy to really come take the driver's seat, to be in the forefront a little bit. Okay, because energy is so potent. Yes.
And then this is the outcome. This is like, wow, you guys can't make this stuff up. So cool, okay, so whereas the Magician really represents like that more about divine masculine energy, the Empress is like the ultimate divine feminine energy, and she really represents the sign of Taurus as well. So that's amazing.
So, yes, the message from spirit absolutely taps into that. Empress energy, that divine feminine energy. Look at her. She's just sitting, sitting there in nature in a robe. It's just sitting there, soaking in the sun, soaking in the beauty of life. She's not running around, she's not frazzled. She's receiving, she's relaxing, she's receiving, she's taking it easy, and she's connecting to the beauty of nature.
She also symbolizes motherhood and nurturing and nourishing yourself and just really taking care of your own energy, okay? And just being connected to the possibilities of what you want to give birth to, and letting those things just just take, you know, whatever that means. metaphysically ,you know, whatever ideas you have, whatever creative things you want to give birth to, just letting it be in that gestational phase, okay. So it's all about…
I love the Empress card. And again, the Empress really symbolizes Taurus. It's like, oh my gosh, I always say when I come back in the next life, I want to come back as a Taurus. So jealous of you guys. Because Taurus is all about the qualities of Venus, represents money and income and receiving.
And Taurus is Earth. The Taurus is really connected to the Earth, and people with a Taurus in their charts, they really are here to… they're really gifted with money. They're here to learn about money and how to grow it, and grow your resources, and have a lot of beauty. That's the biggest thing with Taurus… is beauty and delicious food.
So don't take offense because, like, Taurus people are usually extremely beautiful, but there's like an energy of, like, I just want to lay on the couch and, like, eat and eat like my grapes like a cow, like a bull, and just soak in all that delicious food.
Like, you know, Tauruses are not careful. Okay, really. Like, you know, it's like too much pleasure can be a bad thing right? Because it's really the Achilles heel for Taurus is like oh that, like, sensual pleasure, especially with with delicious food and eating, but you know what, like, balanced amounts, like, is there anything more heavenly than that like the taste of delicious food and just, like, oh, just allowing yourself that pleasure of it, the delicious piece of chocolate or, you know, pasta or whatever, it's fine and decadent, you know. It really is, it brings so much joy to you, right.
So this is the energy right now. It's supercharged with that energy of Taurus and Aphrodite. The goddess Aphrodite is really connected to Venus and Taurus. So it's super charged the next three weeks. So wherever that falls in your chart, and just the energy that's on the, in the heavens and the cosmos, you can tap into that in the next three weeks.
So yeah, so I really hope you do and I would love to hear your experiences if you allow yourself to experience a little more added relaxation, pleasure, and surrender. So just surrendering to life saying yes to life, allowing yourself to be surprised, surprised and delighted by what life brings you, right.
So I like to say, "I wonder what wonderful thing will come? I wonder what wonderful thing will come?" Just keep saying that. Don't have any pictures in your mind. Just start each day, think wide open: "I wonder what a wonderful thing will come today?" And that kind of openness, that kind of allowing that creates miracles in your life creates a lot beautiful experiences, okay.
So that's it for for this week, and it's been such a pleasure to be with you. I am sending you all of my love and so much divine feminine.