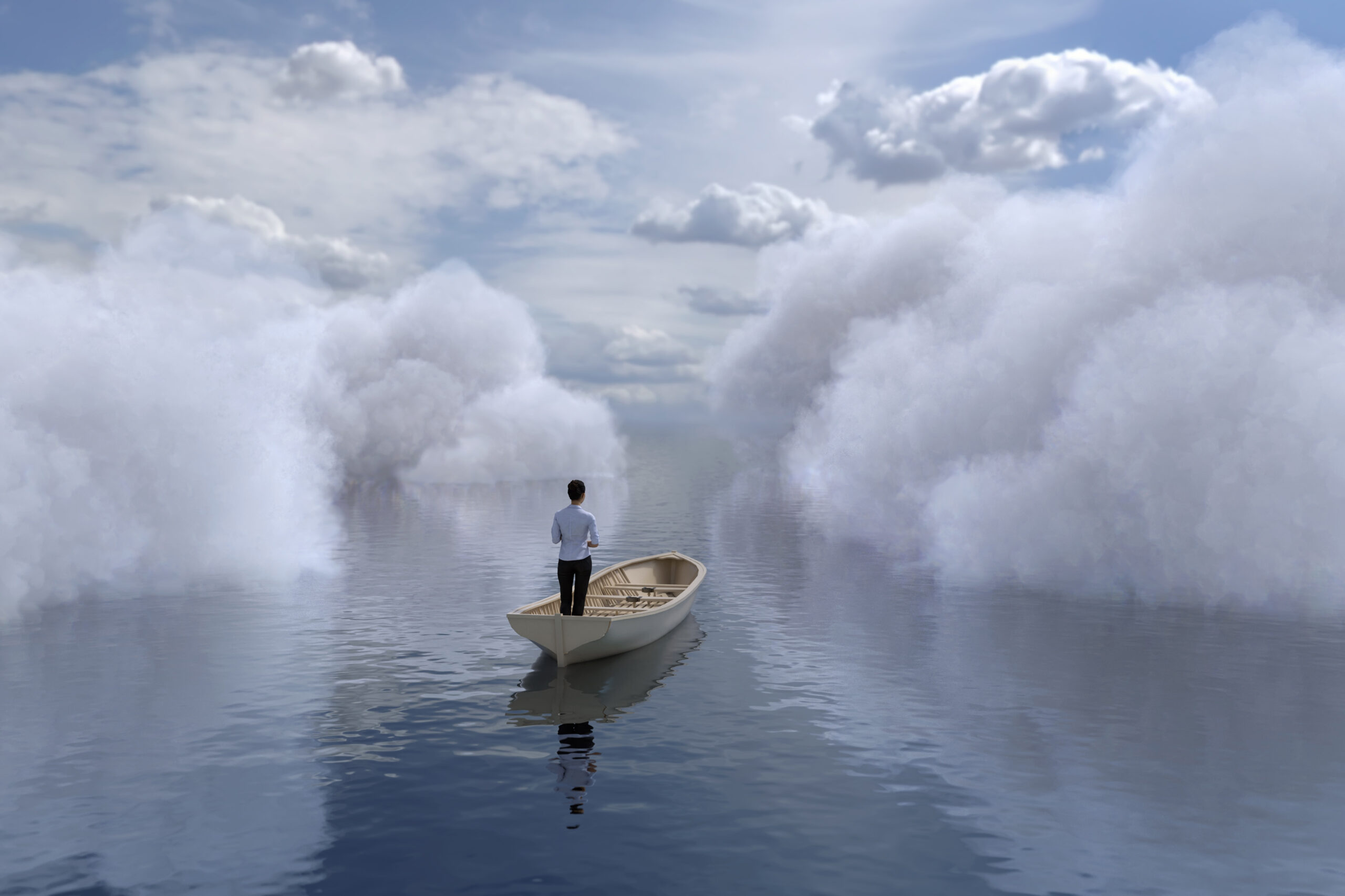 24 May

Embracing The Unknown | Weekly Tarot Reading | 5/23 – 5/28

Hello Tarot Family!

Welcome to another juicy reading for your week. 

There comes a time when you know life is asking you to make a change. It might not be totally clear what it is just yet, but there is definitely something in the air.  

I'm sure you've started to feel it. 

Even if you don't know what needs to change right now, signs in the cards this week indicate you could get clear advice that will help you find your next steps.

This is a powerful week to take a close look at how you are using your energy. 

Now is a time for growth. You are being asked to step into the unknown, and to embrace an even bigger part of yourself, so be prepared for some potentially awesome, positive changes ahead.  

Let's see what your cards have to say, to help you navigate the beautiful and important transformation at hand.
Card #1: Queen Of Swords | Sobering Truths
If you could see what needs to transform in your life, would you be willing to make the changes? 
The Queen of Swords represents honest, objective feedback, and wants you to listen to intelligent advice rather than getting lost in your emotions. 
There is nothing wrong with experiencing deep and powerful feelings, or with expressing your most authentic truth. 
However, there are times when emotions can affect the choices you need to make and turn a simple choice into a foggy and confusing mess. 
The Queen of Swords brings her crisp sword of reason to the sticky emotional realm, and helps bring about clarity. 
The Queen of Swords can also be compassionate and understanding, but at the same time, keeps her emotions from running wild. 
She listens to reason. She does her due diligence by researching other ways of seeing things so she can look at her situation from different perspectives. 
In essence, you are being asked to look at your life circumstances from a sober, unemotional vantage point. 
It can be easy to get lost in the stories in your head about why things are the way they are… or who did what to you…or whatever story you might find yourself spinning in. 
The Queen of Swords wants you to drop the sob stories and get clear about what you need to do to make changes. 
Where is the best place for your attention to be at this moment? 
If you truly believe your attention will best serve you while focusing on the past, then stay there. However, I think you'll agree there are far better places to put your energy that will pull you upward and onward in your journey. 
Stay vigilant this week, and be on the lookout for good, clear advice from trustworthy sources. The Queen of Swords may represent wise and balanced individuals who have developed mastery in cutting through the BS. 
The type of person you might meet will be able to kindly point out what is real and what is just an illusion in your life. Rather than railing against information you might not want to hear, stay open to the possibility that there is something of value in seeing things from a new perspective. 
If nothing else, this week is a powerful time to ask for feedback from your trusted friends, or to do a thorough self-inventory… that is, so long as you can be brutally honest with yourself. 
You're not way off of the mark right now. In fact, it's just a slight change, or a shift in perspective, can make a world of difference. 
So don't beat yourself up. Instead, be willing to take an honest look at what needs some attention, and then act on it. 
 Your next card is a sign you will greatly benefit from creating balance between your working world and the time you spend nurturing yourself and those around you.
Card #2: Queen Of Pentacles | Simple Pleasures
Would you like to have more ease and grace as you move towards greater success? 
The Queen of Pentacles represents a grounded, nurturing, sensible influence who could potentially play an important role for you this week. 
You might have someone in your life who holds both the discerning power of the Queen of Swords as well as the generous attributes of the Queen of Pentacles, and can give you some helpful guidance. 
If there isn't someone in your life like this, you could meet someone with these attributes very soon. 
The Queen of Pentacles has found a harmonious balance between her vivacious activities in the world and her simple, nourishing home life. 
You may be coming into a time when it will be important for you to simplify, simplify, simplify…and in as many ways as possible. 
Particularly if you've become busier than usual, it's time to use the powerful discernment of your previous card, the Queen of Swords, to help create the cherished harmony represented by the Queen of Pentacles. 
The Queen of Pentacles has become wealthy and abundant, but not necessarily by hustling and bustling in the way we think a businessperson would. 
Instead, her clarity, ease and intuitive abilities have helped her intelligently take action when it is needed, and preserve her energy when rest is most important.
You are being asked to find a fluid and gentle way forward, rather than a forceful warrior's way. Now is a time to feel your way to success, so cut the draining distractions out of your life and move forward from the deep well of your intuition. 
This doesn't mean getting rid of your joyful, rejuvenating pastimes. Not at all. In fact, the Queen of Pentacles wants you to enjoy life! She just wants you to use your rest and play time well, so you can also be bright-eyed and bushy-tailed for your working life. 
This foundation of balance will be important, as your next card is a sign that you are heading towards a major transformation, and perhaps one that has been a long time coming. 
Card #3: Eight Of Cups | Stepping Into The Unknown
Are you tired of the "same old same old" and ready for something new? 
The Eight of Cups is a sign you have outgrown something in your life, and now either need to move on… or risk living out your life in a way that doesn't truly fulfill you. 
This shift doesn't need to involve massive disruption, but the message is nevertheless clear: something needs to change. 
As you can see in the card image, a person is leaving behind eight cups – which symbolize what is known and already experienced – and setting off on a journey into the mountains towards an unknown destination. 
You might be hesitant to leave what you know, even though you can tell that it's not going to lead you to your heart's desire. 
The truth is, this is a card of transformation. 
We can never become what we are meant to be without being willing to let go of what we have already been. 
And there really is no telling what we will ultimately become when we let go or move on, so the only real choice is to step into the void and see what shows up from there. 
It's not easy, but you are supported and totally capable of making this happen.
What no longer supports you, or what you have grown out of, is being exposed by the Queen of Swords. Listen to the truth of your circumstances, and then take action to reorient yourself. 
You are growing beyond the limiting stories which say you can't be more than you are now. These stories may have been inherited from your ancestors, or possibly have been built over your lifetime. 
The truth is, the past doesn't matter. What matters is how you choose to stand up now.  
Will you take those steps and go beyond what you currently know and with what feels comfortable? 
I believe in you, and also trust that you'll know the right timing for yourself. 
Listen to the advice of those who have your best interests in mind, but listen first and foremost to your deep inner wisdom. 
You don't have to do it all at once, but your reading this week is a clear call to embrace the transformation and direction in which your life is headed. 
It's never easy to see ourselves fully, but the Queen of Swords is a reminder to take a look at yourself from a distance, and heed the advice of those who might see you with greater clarity. 
You are moving towards balance, but it will require discarding the unnecessary rubbish that could be clogging up the process. 
Look to those who have found a way to move through life with ease and simplicity, as represented by the Queen of Pentacles, and find ways to bring fluidity to your own day-to-day life.  
Ultimately, there are perspectives, and maybe even situations in your life, that have lived out their lifespan. If you're not feeling content with what's in your life, now could be the time to step bravely into the unknown. 
Trust your heart, and listen to your intuition. 
You are more than capable, and you are definitely on the right track. 
With love,
 And in service,  
Jonathan Lionheart
P.S.  What is it in your life that you are ready to let go of? Are you willing to trust your deep intuition and leave behind what you already know? Leave me a comment here on our blog, and let me know!   
P.P.S.  If you're having a hard time finding direct insight, or need some help discovering what your next move should be, you can schedule a private reading with me here.