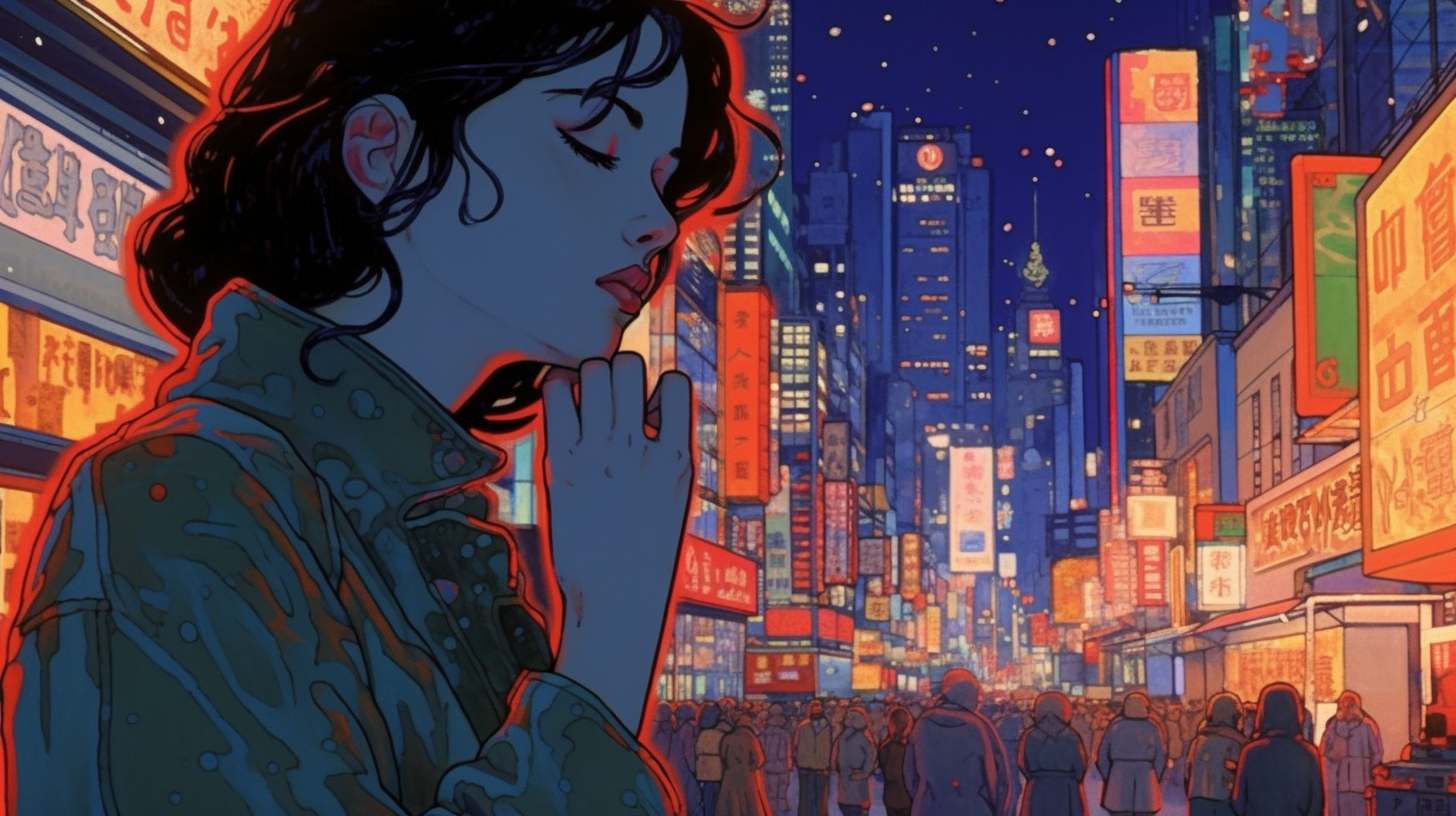 30 Sep

Feeling Overwhelmed? | Weekly Tarot Reading | 10/1 – 10/7

During this Libra season, finding your balance could be trickier than usual.

Deco says that the week ahead could bring overwhelming thoughts or situations to the forefront, however, you could receive extra support in sorting through challenges.

She's here today to help guide you toward resolution, so you find more harmony and ease.

P.S. Are you feeling overwhelmed right now? Where could you use more balance in your life? Leave a comment and let Deco know!

Hello, my friends at Cosmic Updates. It is Deco, back again for another weekly reading this time for the week of October, first through the seventh. Can't believe we're in October already. Also, can't believe we're right in the middle of Libra season. Libra, to me, is a really important sign. I'm an Aries, and so Libra is my polar opposite. My mom was a Libra. I feel very connected to Libras, but I also feel like Libra season is all about finding balance, right? Also, Libra is an air sign. So it's about your thought processes. And so when we get to Libra season, not only is it about finding balance just in our day-to-day lives, but it's about finding balance in our head and making sure that our mental health is good, while our physical health is also good. It's all about just finding and maintaining balance.

So you guys know that I've been loving these Celtic Crosses that I've been doing them for the last couple of weeks, and I've really loved just seeing the overall snapshot that we get when we do a Celtic Cross. And again, if you're not familiar with a Celtic Cross, it really, I call it a brain check. It kind of looks at the overarching idea of what you need to focus on right now without necessarily focusing on a very specific area. You can focus more specifically with Celtic Crosses, but I like to keep them more general just to see what do I need to focus on? What is the struggle right now? So let's pull some cards. Remember that this talks about the past, present, future. It also talks about what's going on internally, both consciously and unconsciously, those things that are more ingrained in us. It also says what's going on with you, with your environment, with your hopes and fears and the outcome of what's going on. And mind you, I believe that Tarot is something that gives a snapshot of what we need to know right in that moment. But excuse me, that there's always an opportunity to change those potential outcomes because we have free will. We have the ability to direct our life and see where we want to go. So let's see what we need to know this week. The first week of October, middle of Libra season. Let's find out. What do you guys need to know?

Alright. My cards are falling down all around me. Okay, very interesting, my friends. So let's talk about this. First of all, let's start with the challenge and the heart of the matter. That's where we would say the present is in this reading and start talking about what this looks like. Okay. So The Hanged Man is in reverse in the challenge position, which tells me that we are way outside of our comfort zone. And being in the challenge position, it's telling me that you're having a hard time coming back to your comfort zone. You're trying really hard to gain more knowledge, to earn more information so that you can see things from a different perspective. But you might've gotten a little bit too close to the sun. You worked a little bit hard, you pushed a little bit too far. You asked one too many questions, and now you're in this space where you're feeling uncomfortable.

However, I don't think that that means that you didn't have growth. I do feel like you've been going through a really hard time. Strength is in reverse in the past, which is telling me that you've been a little bit impulsive, and maybe that's part of why you went a little bit too far outside of your comfort zone as you were working to gain more knowledge or just to better yourself. But here's the thing. I think that this is a more internal thing. I do think that you've got people in your corner who are cheering you along, who are noticing you for the hard things that you're doing, and are excited about all of the potential that you have going for you. The Six of Wands is really about acclamations, right? And feeling affirmed. Affirmation is more what I was thinking. It's like feeling affirmed for the things that we're doing, feeling recognized.

If you are a words of affirmation kind of person as far as the love languages go, The Six of Wands is exactly what you've always wanted. You just want people to notice you for the hard work that you're doing. And again, I think you're doing really hard work. I do think that there's some healing that needs to happen though, right? Let me tell you what else I'm seeing here. First of all, in the unconscious, that's something that's more deeply ingrained in you. We've got The King of Wands, which is telling me that despite the fact that you're out of your comfort zone, you're feeling maybe a little bit overwhelmed emotionally and feeling a little bit impulsive as a result, you know what you want. Maybe that's why you're feeling impulsive. You see the long-term, you big picture, you see where you want to be, and so you're wanting to act on those things.

But maybe you're pushing a little bit too far because there's this passion behind it, and it's just so deeply ingrained in you that you're having a hard time holding back, but your conscious is telling you that it's time to rest. Okay? The Four of Swords is to me, the most isolated and solitary of all the cards because it's really telling us, stop going out. Stop wasting your energy. Stop wasting your time. Stop giving and giving and giving, and be a little greedy. Take some time for yourself. Truly rest, be dead to the world so that you can go through this healing process and stop burning the candle at both ends like you've been doing for what might be a fairly long time. Okay? Now, I do think that there is still some work to be done. I don't think that this is necessarily going to be a super easy journey.

I think it's going to be really counterintuitive to take a step back instead of to keep pushing forward. But the Nine of Swords is telling me that the worries that you have for this, the overwhelm or the thoughts that are taking over your mind right now are all unnecessary. Okay? The Nine of Swords is those unnecessary worries. I like to equate them to a mother's worries, right? Mothers think of the most outlandish, unreasonable, never going to happen, kind of things happening to their children. We're always worried that something bad is going to happen or maybe this will happen. Or if I do this and that, and it's this ongoing spiral, and if we let ourselves get into that spiral, then we just continue. And since you're already out of your comfort zone, there is a risk that could persist. But I want to jump ahead just a little bit because the outcome is The Five of Wands and The Five of Wands is you fighting against that nature, being able to realize that you don't have overthink.

You can say, you know what? I know that I'm overthinking. I know that I'm struggling with this, so I'm going to address it. I'm going to fight against that natural instinct to overthink and start trying to change it for myself. Now, the queer end is The Devil, and The Devil is something that is in your life that you need to address, but that maybe you're not seeing for what it is. And so The Devil being in the queer position is saying that there is something, maybe this overthinking that needs to be addressed, but that would be way easier to just let be part of our life than to try to eliminate it. So this is our challenge. And I do think with this Eight of Cups being in reverse and the environment that this is going to be a big challenge, big emotions being dealt with.

There are a lot of things that are getting in the way of you being able to truly heal and to truly move forward on this journey. And The Eight of Cups in reverse is just kind of saying the same. It's like we're struggling emotionally. So it might be hard to weigh those things in our life and decide what needs to be left and what we need to move forward with. Now, your hopes, and I do think that this is a hope, not a fear, is The Three of Pentacles. And that that you'll find people that will help you on this journey, that will help you to move forward, that will help you to work toward a larger goal for yourself, or to work toward balance in your life, or whatever it is. This could be a mentor, it could be a therapist, it could be a counselor.

It could be just someone that is a role model to you. It could be anybody that helps you to have a different perspective on what you're going through, right? You've already gone a little bit too far out of your comfort zone. So maybe you need an outsider's perspective to help you see what's going on in your own mind, right? Sometimes that's all anybody needs to be able to process the journey that they're on and process the circumstance that they're in. So the big overarching message that I am seeing here, my friends, is that we've got to eliminate the overthinking. We've got to work on getting back into our comfort zone and also recognizing that there are people around us who are here to boost us up and to help us, and that we're not in this alone, but that it is going to be challenging. Those people are going to be your biggest cheerleaders as you move forward. So lean on them, love them, let them in, but also understand that time on your own is just as important with time with others. So find that balance. Remember, it's all about balance this season. All right, friends, best of luck this week. Step up for yourself. Go against that nature to go against your own mind. Okay? You've got this.